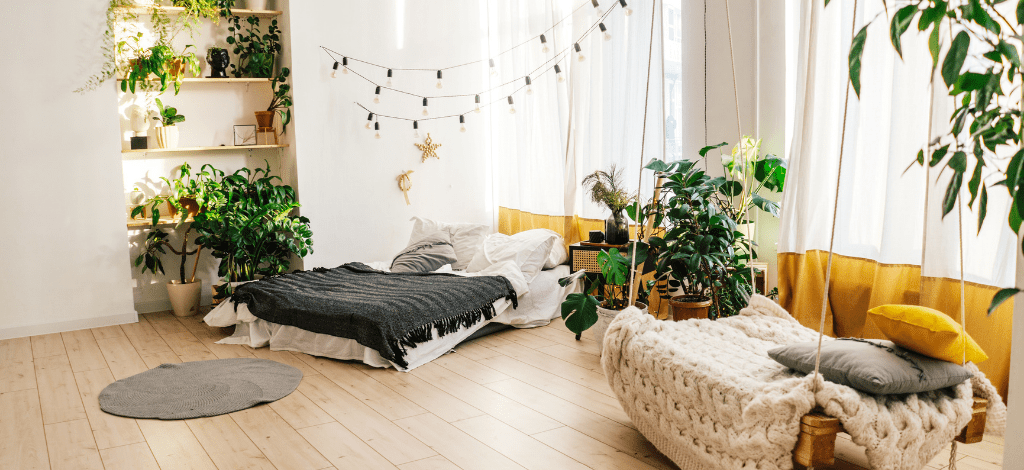 GUEST POST by Alison Hughes – Coast Road Furniture
Post-COP26, we're all looking for ways to be a little more eco-friendly in our daily lives. Here, Alison Hughes, Interiors Director at Coast Road Furniture, shares her tips for making more sustainable choices with your home interiors.
With climate change firmly in our minds, we're all trying to do our bit to protect the environment. In fact, 85% of consumers adopted at least one lifestyle change to be more sustainable last year, according to a survey from Deloitte. While you may be among the 61% of people who have cut down on single use plastics, there may be even more areas of your home that could benefit from an eco-boost.
Your furnishing choices can have a big impact on the environment. Luckily, you can easily adapt your home interiors to match your sustainable lifestyle by following my tips below.
Choose high quality pieces
One of the biggest problems we have with interiors here in the UK is the rise of fast furniture. These are pieces that are made cheaply to adhere to fleeting interiors trends. And, when they break or go out of style, they're sent to landfill. Approximately 22 million pieces of furniture are thrown away in the UK annually, according to research from the North London Waste Authority. But one way we can reduce this waste is by investing in high quality pieces made to last.
Choose furniture that is well made, such as those crafted from solid wood and leather, along with soft furnishings made from durable fabrics and with long lasting, supportive foam fillings. These pieces also tend to have a much more timeless style that you can enjoy in your home for years to come. As a result, your furniture will last much longer than fast interiors pieces, and you'll be sending a lot less to landfill.
Buy British made products
One of the best ways to choose more sustainable options is by shopping with British manufacturers and suppliers. In fact, 91% of UK businesses say that buying British is important, with 73% agreeing that buying more British made products could help the UK battle climate change (The Manufacturer).
Not only will you be supporting local businesses this way, but you'll also be reducing your carbon footprint. Furniture made in the UK has much less distance to travel to get to your home compared to pieces made abroad, which means fewer carbon emissions are released as a result of the transportation process.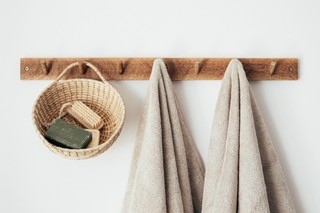 Choose eco-friendly materials
One key way to ensure you're choosing sustainable furnishings is by taking a look at the materials they're made from. Natural materials, such as wood, stone, wool, and cotton are all much kinder to the environment than man-made fabrics. They're often much more durable too, so you can reduce the amount of furniture you're throwing away.
If you're looking for a more animal friendly alternative to leather, there are a range of vegan and faux leathers on the market, and many furniture manufacturers offer these as an option. These can be made to look and feel just the same as real leather, all without using any animal products.
Decorate with plants
Houseplants have seen a revival in recent years, and for good reason. Not only are they an eco-friendly way to brighten up your space, but they can also help boost the quality of the air inside your home.
Indoor plants have been shown to help stabilise and increase the diversity of beneficial microbes in built environments, according to a study published in Frontiers in Microbiology, which can help counteract the loss of microbial biodiversity in urban areas. These microbes are both beneficial to our health and to the environment and can help maintain the planet's natural balance. So, decorating with plants could do more than just add a touch of greenery to your home, but could also help out the environment too.
Conclusion
In the wake of COP26, we're all trying to do our bit to be a little more sustainable. By following the tips in this guide, you can make more conscious decisions and choose planet friendly furnishings that match your sustainable lifestyle. For more tips and advice for living a more conscious lifestyle, be sure to take a look at The Jolly Turtle's eco-friendly living blog.
This article was written by Alison Hughes of Coast Furniture.