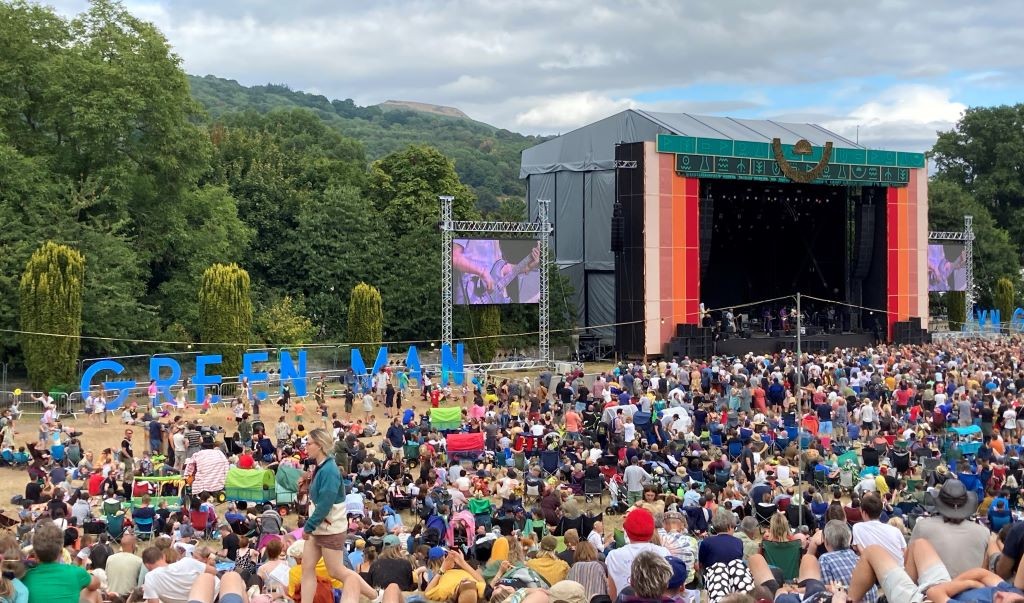 GUEST POST by Steph Davies – Unplasticky
This year's UK summer festival season is well and truly over. Therefore, it's time to relive the memories and start planning for next year. Steph at Unplasticky gives a review of her family weekend fun at the eco-conscious Green Man festival this year.
Planning our eco festival
Having always been an avid fan of nature and the environment, a few years ago I had set up a blog and Facebook page called Unplasticky. It was my way of documenting our attempt to significantly reduce single-use plastic within our fairly ordinary family. I had been horrified to learn about ocean rubbish patches the size of countries. Also, images of rivers and lakes where the water wasn't visible for plastic waste. Not to mention the shocking revelation that the UK sends its plastic 'recycling' to places like Malaysia and the Philippines, where it often ends up burnt or dumped.
However, Covid came along and brought with it a tidal wave of disposable items and throwaway culture all over again. So, my motivation and morale for keeping up with the blog and Facebook page fell off the edge of a cliff. As a result, I haven't posted in ages.
I was therefore delighted to have seen how wonderfully eco-conscious the Green Man 2022 festival was that we attended this year! With festivals back on the agenda this summer, it was encouraging and reassuring to see that they were making efforts to help the planet. This restored a tiny little bit of my faith in humanity!
We had never been to Green Man festival before. And before that, we had only been to one festival as a family of four. I would highly recommend it as a family-friendly festival, set with a breathtaking backdrop of the Brecon Beacons. It was seemingly very well organised, with plenty to do and see for all ages and interests.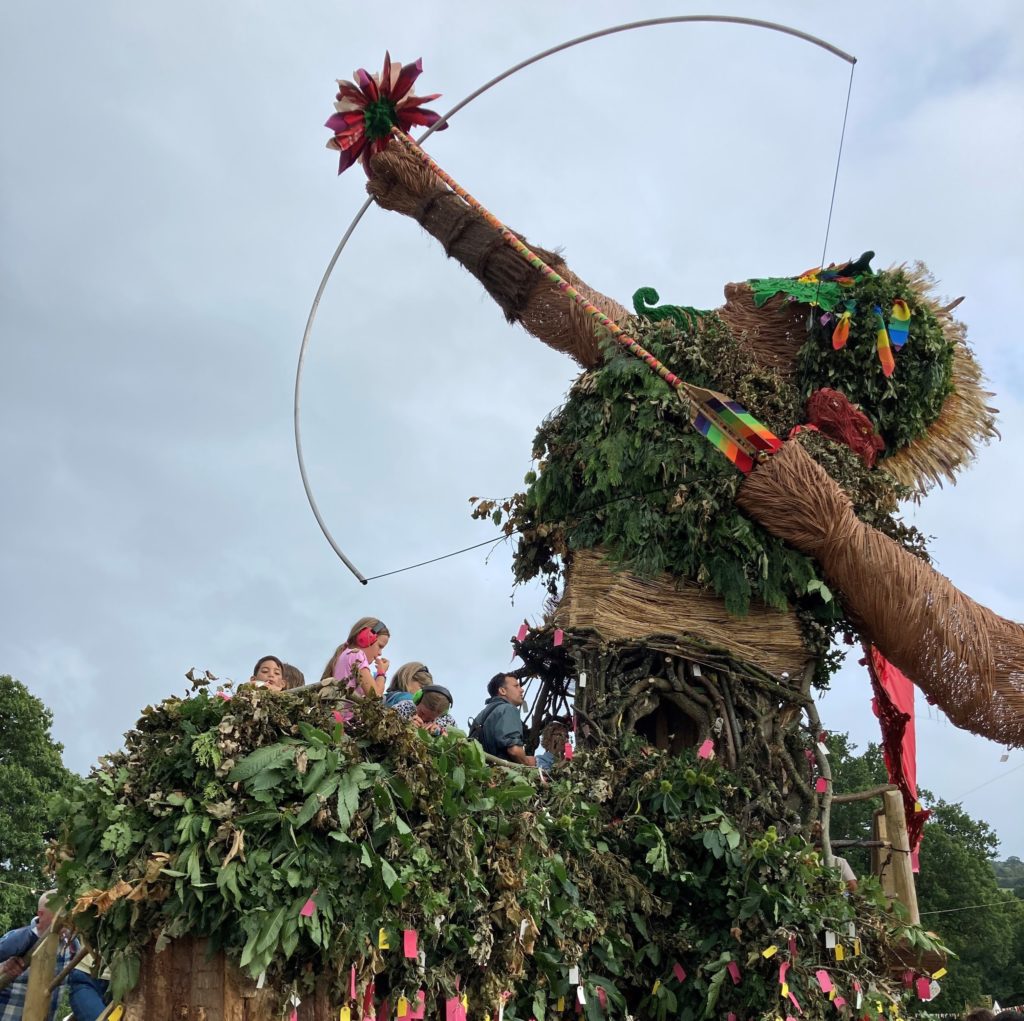 Reusable cups
All of the bars serving drinks required you to pay for a reusable cup so that there were no disposable plastic ones littering the festival site. This was fantastic to see, and really didn't cause any inconvenience at all. When you brought your used cup back to the bar and ordered a new drink, they would provide you with a clean cup. They would then take the old one back to be washed and reused again. It was really noticeable that there was less litter, particularly without piles of broken plastic cups spilling out of the bins like in previous festivals we had been to.
Plastic bottles
There were equally no disposable plastic bottles of water either. The festival encouraged people to bring their own water bottles to reuse or to buy a reusable water bottle to refill at any of the water stations. Great stuff, Green Man!
Recycling
It was easy to recycle, although I suspect it could have been better as it was all too common to still see people putting general rubbish in the can recycling bins! Can't win them all.
Food vans
All of the food vans seemed to use natural materials for their trays and cutlery, which was great. No horrible polystyrene anywhere!
Composting loos
Festival toilets are always manky. So, if they're going to be manky, you might as well have 100% of your festival loos as composting toilets rather than those grim chemical loos with their toxic blue juice! This was really nice to see, in a manky kind of way! The wooden doors and structures also did look much more pleasant on the eye.
In general
As for Green Man festival itself, there were lots of workshops, talks, and stalls promoting care and awareness of the natural environment. The children had a great time making things out of natural wool fleeces at one of the workshops. They also spent time drawing things, did lots of other crafts, and went on scavenger hunts.
There was also a whole section of the festival dedicated to entertaining the children. This was brilliant fun for all of us, even the grown-ups!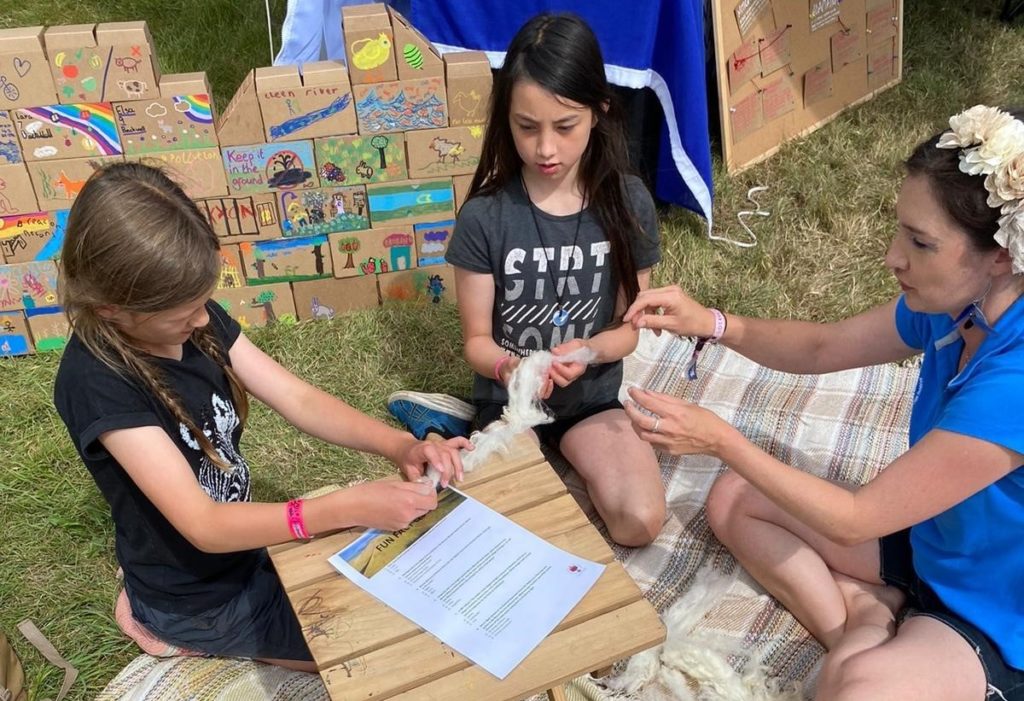 Verdict
I would highly recommend the Green Man festival as an eco-conscious, family-friendly, easy-going festival, with plenty of entertainment and space for creativity. We all had a wonderful time!
Tips for unplasticky camping
A few of Steph's eco-friendly tips for family camping at a festival:
Thermos flask to store boiled water
Pre-cooked meals that you can reheat on the camping stove (first meal as it is, second meal frozen so it takes a day to defrost and serves as another ice block while it's frozen)
No need for a plastic poncho – just bring a waterproof jacket!
Loose fruit to snack on
Reusable flannels to use with soap and water instead of wet wipes – just chuck in the wash when you get home
Tea towels and cloths instead of using lots of kitchen roll
Sandwich boxes instead of clingfilm, or wrap in kitchen roll
We hope to go back and party at Green Man festival again some time!
This article was written by Steph Davies of Unplasticky.