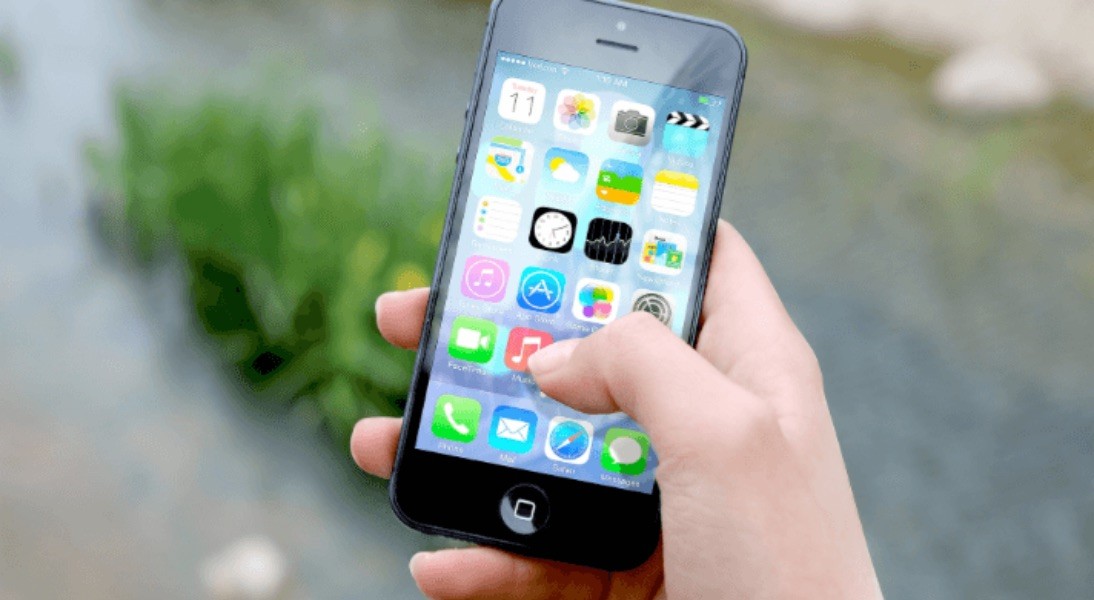 If you went to a festival several years ago (I'm talking 10+ years), you had to stick with your festival tribe if you wanted to prevent being split up and lost. If you wanted to know all the timings for all the acts, then you relied on a paper programme. And as for getting back to your tent in the middle of the night – you just had to remember or risk bedding down somewhere else for the night!
Now with so many apps available, you can do all of these things at a touch of a button. We give you the best free apps you'll need for festival season this year, along with links to install!
OFFICIAL FESTIVAL APP
Lots of festivals these days have an official app for their festival and you can get most information about the festival here. The features vary depending on the festival but most will not only allow you to buy tickets and see the line-up, but you can also select the artists or sessions you want to attend and it will automatically add it to your calendar.
You can also get more information on artists, including links to their websites, social media channels and to buy their music, as well as maps, playlists, and cashless top-ups for your festival wristband. Consider it your festival bible!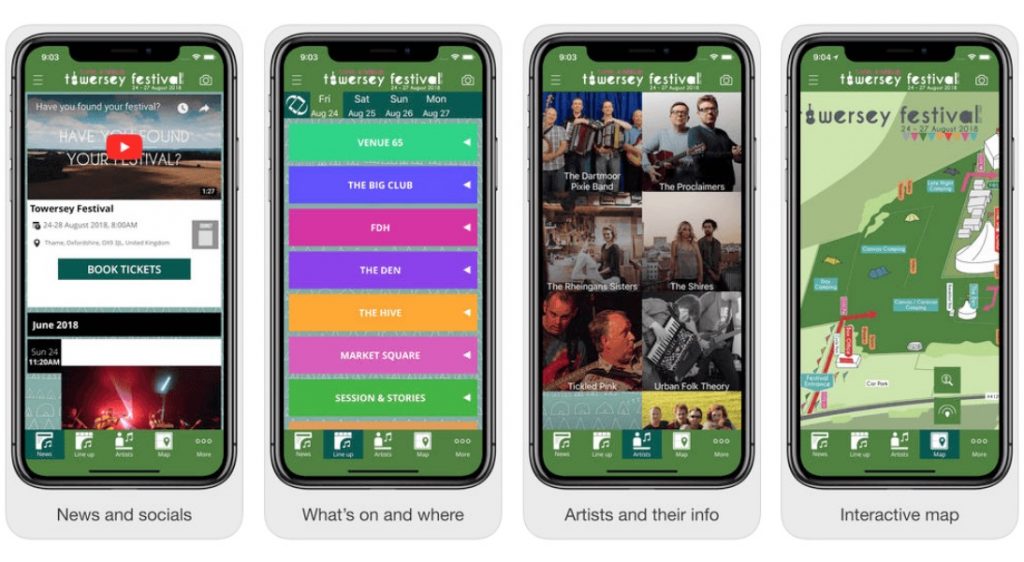 Towersey Festival App (Photo Credit: apps.apple.com)
LOCATION SHARING
Gone are the days where you need to rely on phone signal to call or text friends you've been separated from at a festival.
With Find My Friends, you can access the GPS location of another person, as long as they give permission and Wi-Fi is enabled on your phone.
It's automatically enabled on Apple devices using iOS 9 or later but others can download for free. It also works with Androids, Blackberrys and other phones if your friends don't have iOS.
For Android users, you can use Google Maps with Location Sharing, which is accessible via the Google Maps menu. You may need to sign into your Google account but this app is pre-installed on all Android phones.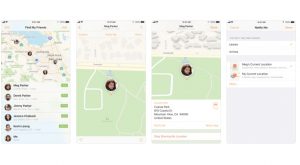 Find Your Friends App (Photo Credit: apps.apple.com)
INSTALL Find My Friends for iOS
TENT FINDER
Boutique Camping created a Tent Finder app to help campers and festivalgoers locate their tent, car, bar or other people. The inbuilt compass uses GPS tracking where no network coverage is available. There's also a torch light (ideal for night time treks back to the tent) as well as some other useful festival features such as instructions to put up a tent and even podcasts.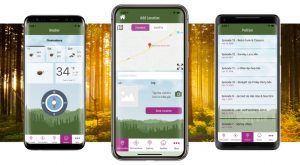 Boutique Camping Tent Finder (Photo Credit: boutiquecamping.com)
INSTALL Tent Finder for Android | INSTALL Tent Finder for iOS
MUSIC DISCOVERY
One of the great things about festivals is that you're likely to stumble upon artists you don't know well and hear some great music that you've never heard before. But what can you do when you want to know the name and artist? Call upon Shazam, of course, although you probably already know that!
One of my favourite apps when listening to the radio, it can tell you the name of any track and artist in seconds by matching the digital fingerprint of a sample of audio being played around you with its databases of millions of tracks. Not only that, but you can also access lyrics, videos, artist bios, concert tickets and personalized music news and it saves it all in the app. Use the auto mode to create a Shazam catalogue of all songs being played that you can refer to later.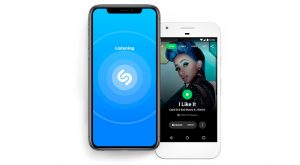 Shazam (Photo Credit: shazam.com)
INSTALL Shazam for Android | INSTALL Shazam for iOS
FIRST AID
Festivals are generally safe places but it's always best to be prepared to act if there's an emergency.
The British Red Cross has a free, simple and life-saving app that allows you to quickly learn how to help someone in a first aid emergency situation or deal with other major injuries. The reason it's so simple to use is because it provides step-by-step interactive instructions and simple tips using animations and video clips.
Not only does it not require an internet connection but injuries are categorized so you can quickly find the information you need, such as if somebody is choking, has heatstroke, or overdosed on drugs.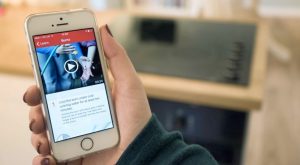 The British Cross First Aid App (Photo Credit: redcross.org.uk)
BATTERY PRESERVER
With all these apps running in the background, it's important to preserve your battery life as much as possible and ensure apps you're not using are not squeezing your juice and slowing down performance.
This is where Battery Saver can help. With one tap, you can remove redundant background tasks and stop unused apps from consuming unnecessary power.
Another battery saving app, Battery HD, can tell you how many hours you have left for a particular app or activity such as recording videos or listening to music.
Both apps are available for free on Android and iOS.
INSTALL Battery Saver for Android | INSTALL Battery Saver for iOS
INSTALL Battery HD for Android | INSTALL Battery HD for iOS 
With all those apps running in the background, you might need some extra juice so don't forget to take a charger and a power bank or two with you.  Most festivals also have charging stations, if you don't mind being without your phone while it's charging.
What apps have you found useful for festivals?
The Jolly Turtle supplies eco-friendly bespoke and pre-packed festival kits to festival-goers, offering a simple and convenient way to shop for all your plastic-free festival essentials.