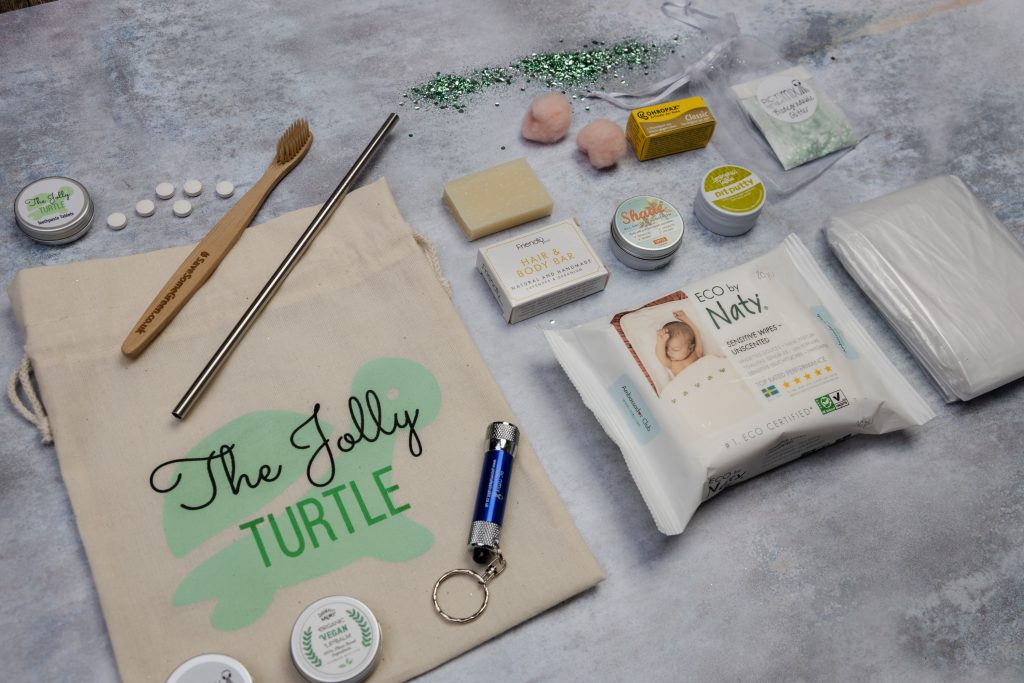 We're very excited to announce today that the original bespoke festival kit supplier, Pic 'n' Mix Festival Kit, has rebranded as The Jolly Turtle.
We continue to make our eco-friendly products available to festivalgoers. But now we have expanded our product offering to other sectors including travel, hospitality, and lifestyle.
Our ethos is fun, functional, and eco-friendly, and we're on a mission to help people and businesses reduce single-use plastic by making quality and affordable eco-friendly products easily available to everyone.
Simply put, we want to help you have a fantastic time when using our products that are great for you and won't harm the planet!
Our website, www.thejollyturtle.co.uk, offers a wide range of sustainable products, none of which contain single-use plastic.
And they really are for everyone. From individuals looking to go plastic-free in the bathroom, to large events and travel companies looking for thousands of pre-packed bespoke and branded goody bags for their customers.
We pride ourselves on sourcing products from local suppliers, which limits the carbon footprint of each product's journey before it gets to our customers. And we only use eco-friendly plastic-free packaging, so we can assure you we take sustainability very seriously.
You can find out more about our story on our website.
To celebrate our launch, we will be offering a special discount of 25% on all orders placed until Wednesday 8th April. Use voucher code TURTLELAUNCH25 at the checkout. 
The Jolly Turtle supplies eco-friendly bespoke and pre-packed kits for events, travel, hospitality, and lifestyle, offering a simple and convenient way to shop for all your plastic-free essentials.