Are you looking for some top tricks to hold a 'spooktastic' eco-friendly Halloween celebration without polluting the planet?
The problem
It's that time of year when the supermarket aisles are lined with cheap plastic-manufactured and plastic-wrapped sweets, costumes and decorations. Unfortunately, most of these will get used once and then thrown away, only to end up in landfill or polluting our oceans and beaches. From there, the plastic breaks down over hundreds of years but never truly goes away. It looks unsightly, kills wildlife, and costs billions in clean-up efforts.
The solution
However, it's easy to get into the spirit of Halloween without creating unnecessary waste. It just takes a bit of thought and organizing.
Halloween will look and feel very different this year to a lot of people due to Covid-19. For a start, it's unlikely that trick or treating will be considered safe by national governments.
But it's still possible to have a 'fangtastic' time and keep safe from large group gatherings. Whether you're planning to hold a virtual costume party, family treasure hunt, or host a spooky movie night at home, this year is a great opportunity to get creative and have fun whilst being mindful of waste.
Are you ready to ditch the synthetic for the sustainable? We give you our top tips and tricks to create an eco-friendly Halloween celebration.
1. Reuse costumes
Halloween costumes are estimated to generate over 2,000 tonnes of plastic waste every year in the UK. That's equivalent to over 25,000 standard coffins. Eek!
There are so many how-to guides online to help you create a DIY costume and you don't have to be an expert seamstress to give it a go. If possible, try and reuse what you already have. Can you upcycle that old shirt that's been through the wash too many times? Rip it, throw it in dirt, or throw pomegranate juice at it. Just a few ideas to transform an outfit fit for a zombie!
If you're still stuck for ideas using what you already have, think about scouring the charity shops, swap costumes with a friend, or rent a costume instead.
We wrote a whole blog post about eco-friendly costume ideas so check it out for some inspo.
Fun Fact: Halloween costumes were traditionally worn by ancient Celts as a disguise in case they encountered ghosts when leaving the house. This is because they believed ghosts returned to Earth on Halloween.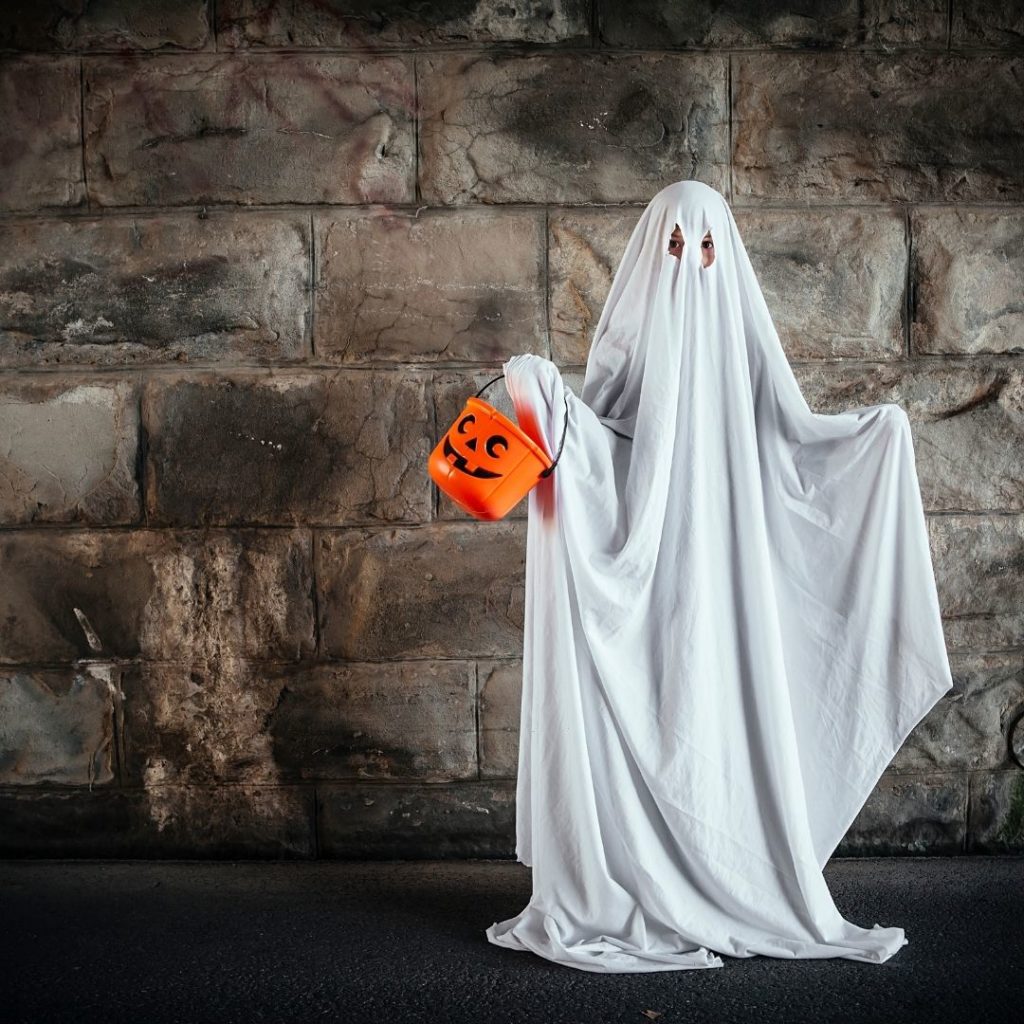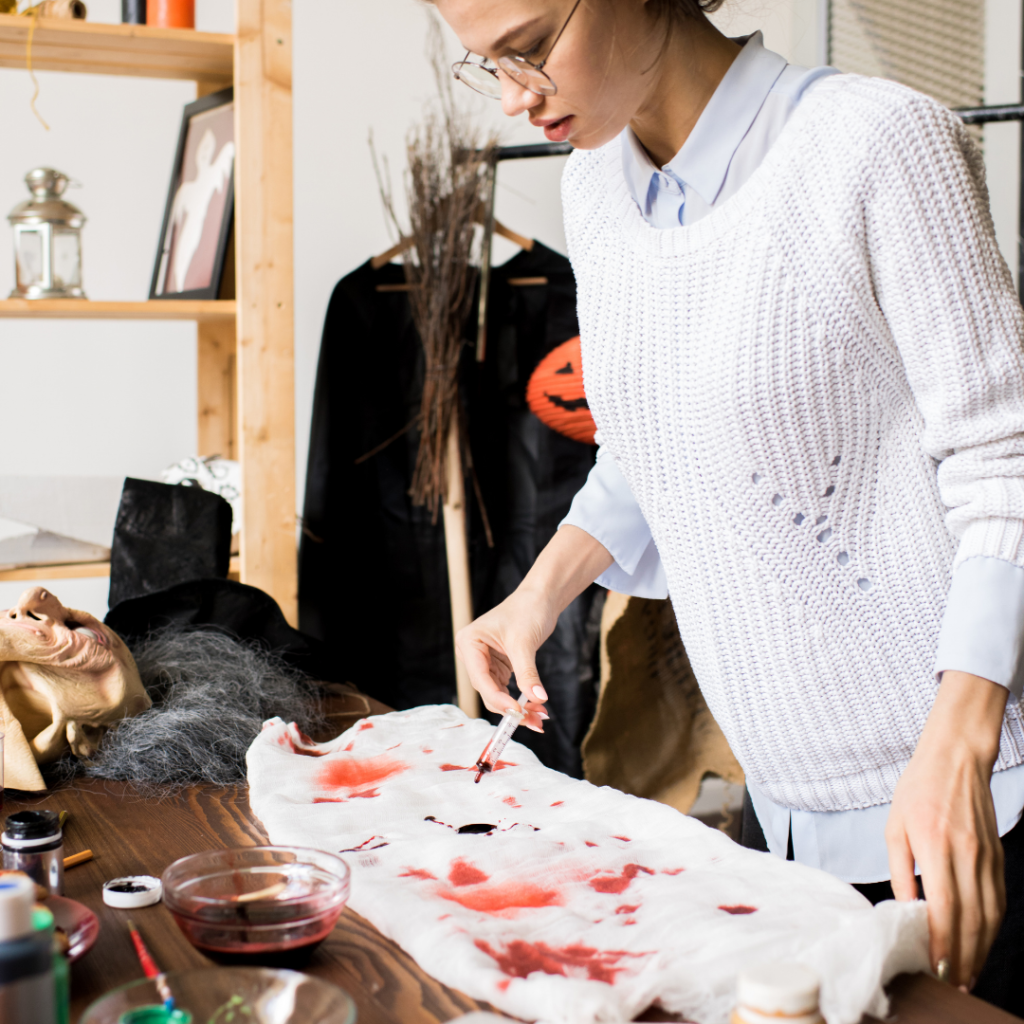 2. Pick your pumpkin
Who wouldn't prefer to pick their own pumpkin from a pumpkin farm rather than from the local supermarket? Choosing a pumpkin is all part of the build-up to Halloween and by going local, kids will become educated on how pumpkins are grown. Plus, they are cheaper and fresher in comparison to shops and you know your money will go straight into the pockets of the farmer.
So, grab a wheelbarrow and head out to your local pumpkin farm this year for a day out to remember.
Fun Fact: The UK's largest pick-your-own pumpkin farm is in Newark and has more than 100,000 visitors every year. It's run by a 20-year old who started growing pumpkins as a hobby when he was 13.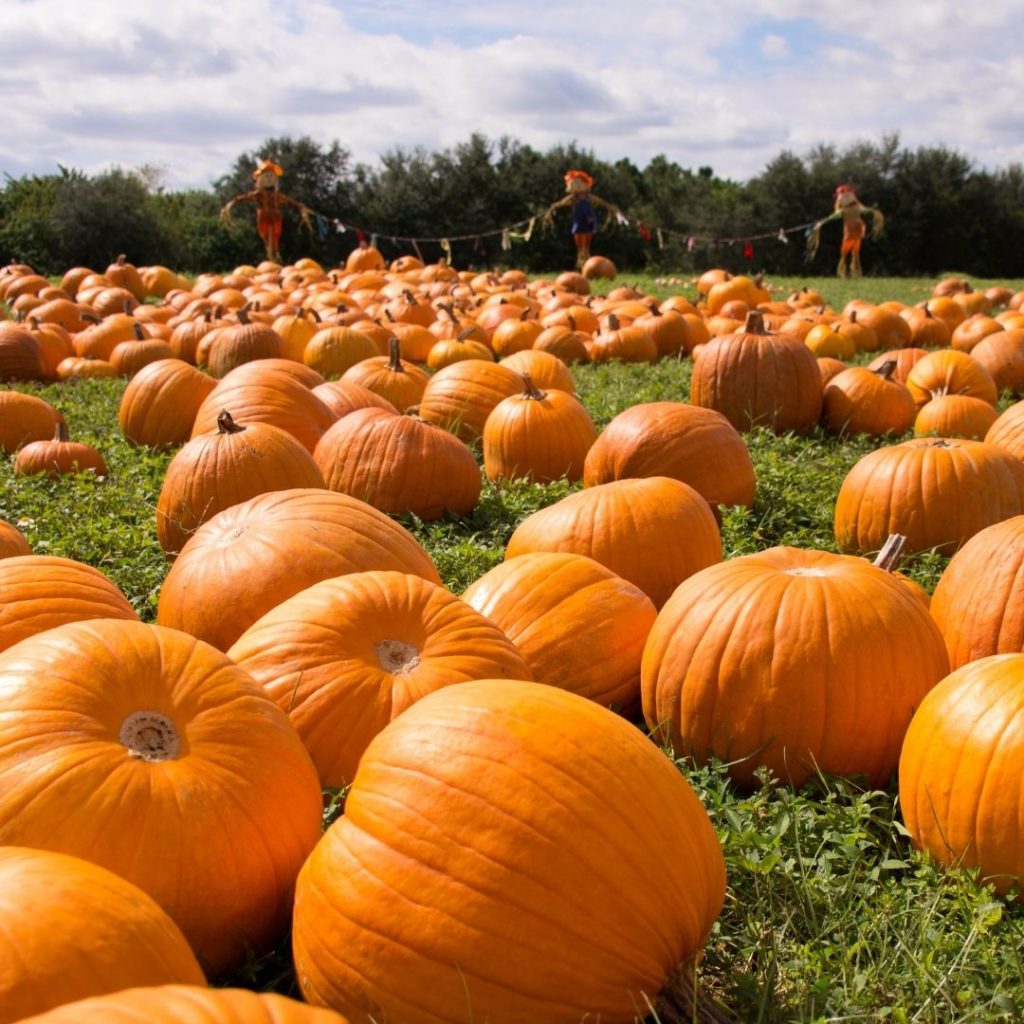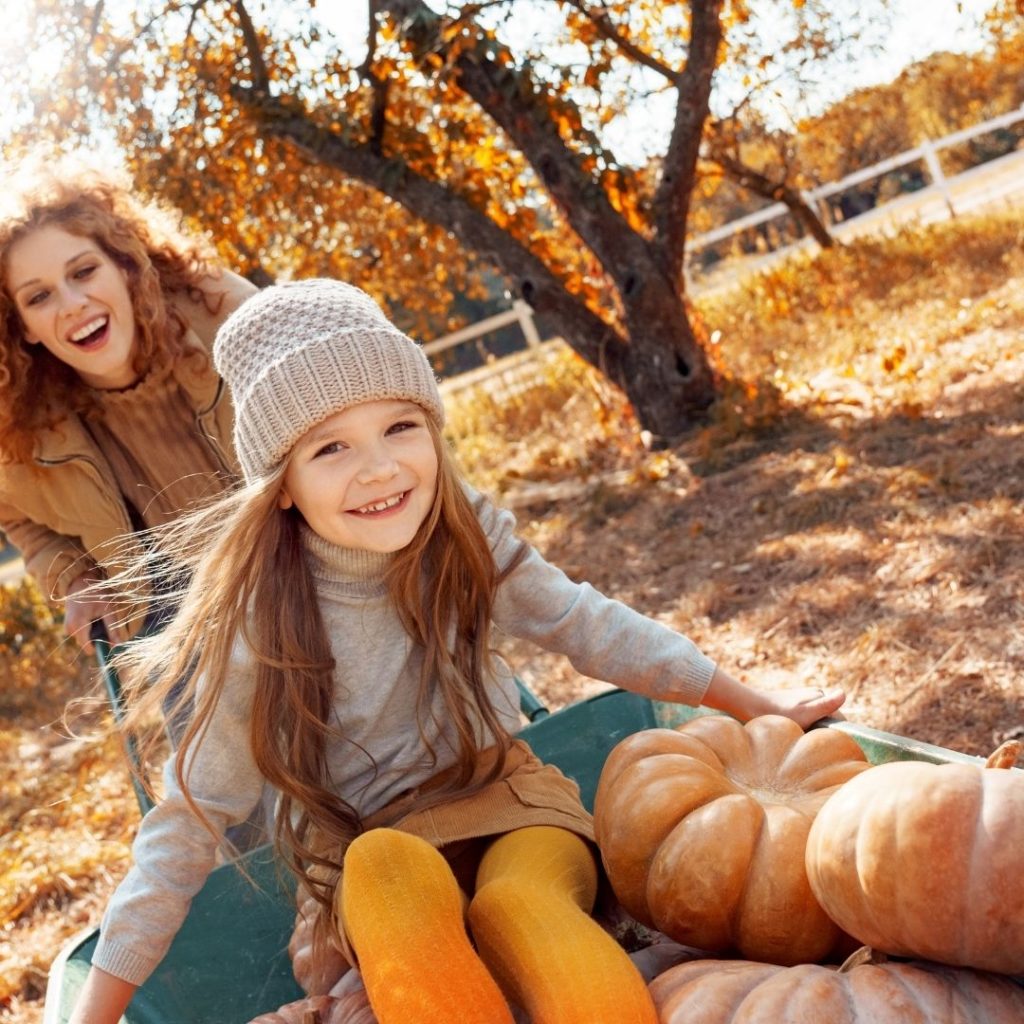 3. Use pumpkin flesh and seeds
If you've ever spent hours carving a pumpkin work of art, you'll know that it takes a lot of effort to scrape out all that pumpkin flesh and seeds from the inside. It's a messy job, but it's not all waste.
The pulp can be used to make a pumpkin puree or mash. My personal favourite is spiced pumpkin soup, which is perfect for this time of year!
Pumpkin seeds can be reused in several ways. If they're big enough, large seeds can be replanted to grow into new pumpkins. Smaller seeds can be eaten – just rinse, dry, oil, season and roast for a nutritious tasty snack or sprinkle on top of salads. Check out the BBC's Good Food guide for a list of pumpkin recipes.
Once you've finished with your pumpkin decoration, it can go straight into your compost bin or be used to feed wildlife.
Fun Fact: People once believed that freckles could be removed by spreading a pumpkin paste over the skin!
4. Use plastic-free makeup and glitter
Halloween costumes and make-up go hand in hand. What's an outfit without a gory face to match in dripping 'bloody' paint or bejewelled skeleton eyes?
Yet so many cosmetic glitters on the market contain microplastics. These are millions of tiny plastic pieces which pollute our seas and our wildlife, creating long-lasting damage. Similarly, most cosmetic paints contain heavy metals and other toxic chemicals that can irritate the skin. Not to mention that they are often packaged in plastic packaging.
But it's not all doom and gloom as there are so many eco-friendly and creative ways to up your Halloween look with paint and glitter.
Use a natural and vegan face paint made from fair trade organic ingredients. You can get some amazing colourful eyeshadow palettes made by ethical brands.
For glitter, make sure it's eco-friendly, such as our bio-glitter, which is made from biodegradable film sourced from sustainable tree plantations. All of our glitter is packaged in biodegradable pouches for the ultimate eco sparkly solution.
We're giving readers of our blog 25% off our bio-glitter and Aloe Vera glitter fix range until 31st October with discount code SPOOKY25. Check out our Poison Ivy and Red Voodoo, which we created especially for Halloween.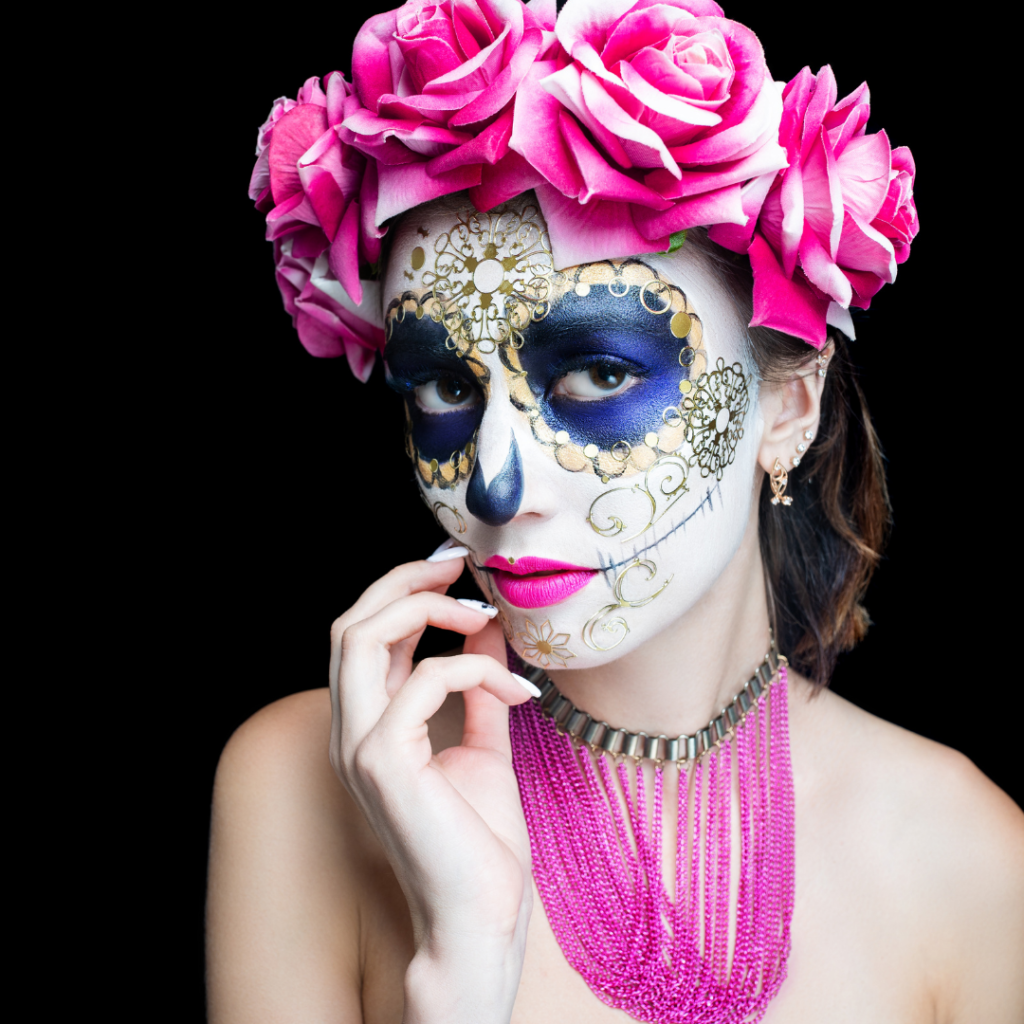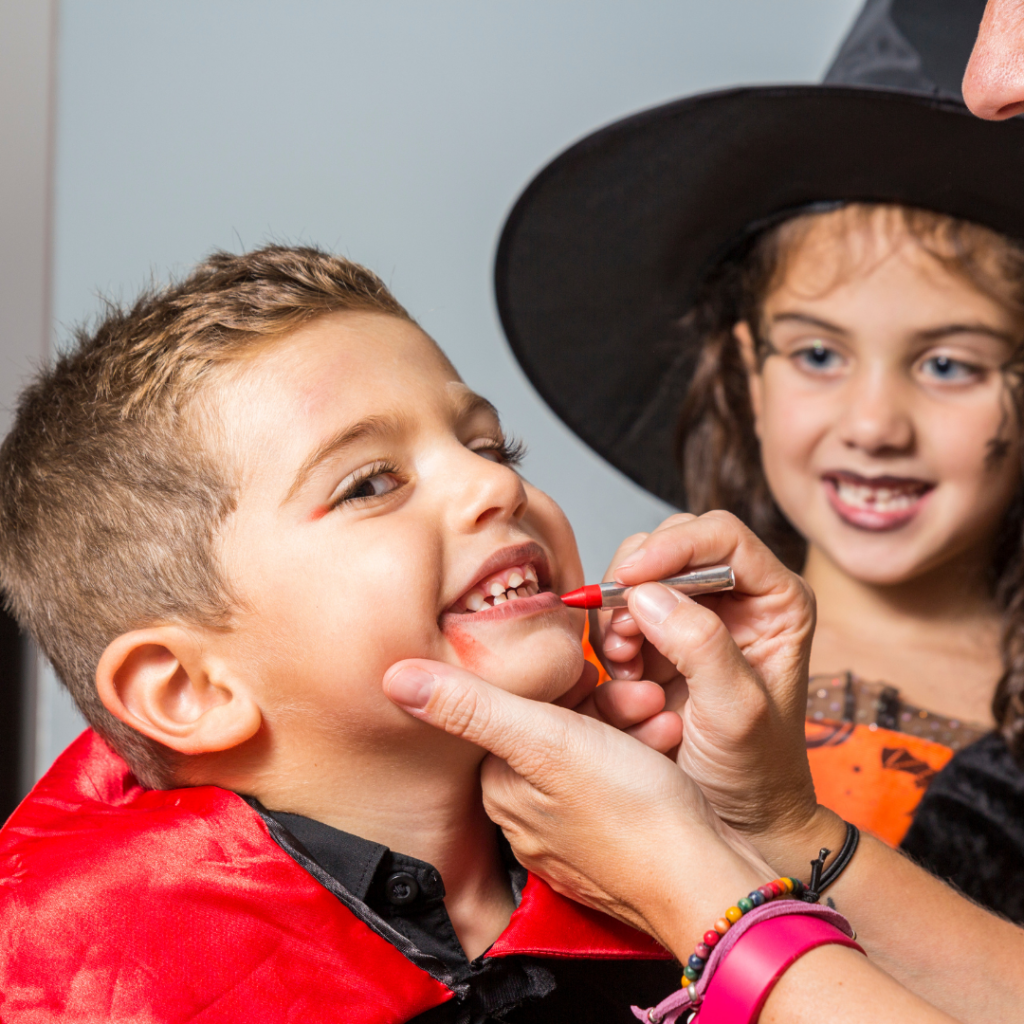 ---
Will you be celebrating Halloween this year? Do you have any other tips to create an eco-friendly Halloween experience?
The Jolly Turtle supplies eco-friendly bespoke and pre-packed kits for events, travel, hospitality, and lifestyle, offering a simple and convenient way to shop for all your plastic-free essentials.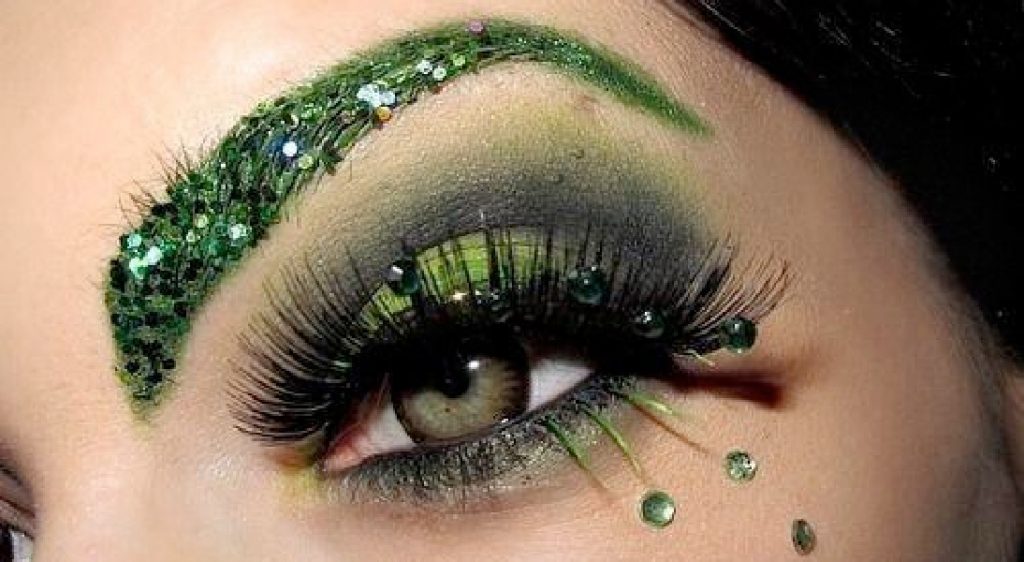 The problem
With Halloween just around the corner, around 33 million adults and kids across the UK will be planning their costumes for the various parties and trick and treat events being organized throughout October. And most of those will be worn just once before being packed away at the bottom of a drawer. Only to be eventually thrown away and doomed to an eternal death in landfill. Scary, but true!
A typical Halloween costume contains 90% of plastic. They might not be cheap to buy, but the average costume is made from cheap material, such as polyester, which is highly flammable. I'll never forget that weekend when Claudia Winkleman couldn't present on Strictly Come Dancing. Her young daughter had been severely burnt after her Halloween costume had gone up in flames while she was wearing it!
What's the impact?
Fancy dress costumes are a big business for costume retailers, with over £500m being spent on costumes in the UK in 2018 alone. The impact on the environment when all that disposable plastic ends up in landfill is a scary reality. Not to mention all the resources and waste spent manufacturing them. It is reported that over 7 million costumes were disposed of in the bin and sent to landfill in 2016, and it's likely the figure is much higher now. That's over 2,600 tonnes of plastic (equivalent to 205 double-decker buses) that will never ever go away!
But perhaps you're not ready to hang up your Chucky mask yet, and you get thrilled with the planning of a new Halloween costume every year. In that case,, there are some eco-friendly ways you or your children can have a spook-tastic time and save money at the same time. Here are our top 7 tips and tricks!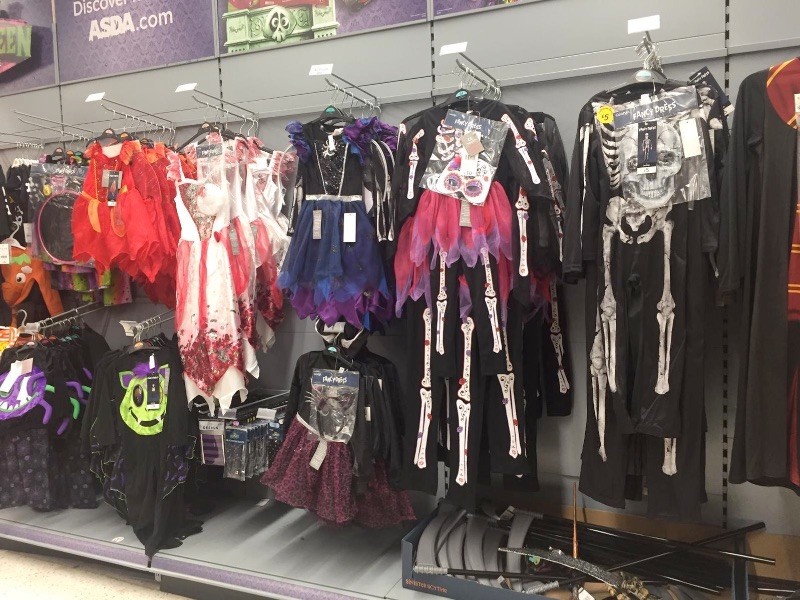 How you can help
1) Reuse costumes
Firstly, there are many ways to reuse Halloween costumes. Start with accessorizing and layering different parts of a costume to create a different look. Then, combine with Halloween make-up. Or hand your unwanted costumes down to a smaller relative or friend. As long as it's fancy dress, anything goes! Failing that, you could reuse them for non-Halloween projects or school plays. And don't forget to dig into your wardrobe for bits that you could use.
Eco trick: To create a zombie outfit for your child, dig out that pirate or princess costume from the fancy dress box and dress it up with scary Halloween make-up.
2) Use charity shops
For grown out costumes that can't be reused or handed down to a relative or friend, instead of throwing them in the bin, give to a charity shop. The same goes for buying. You'll probably end up with a bargain and the glowing feeling knowing that you've saved one more costume from landfill.
Eco trick: If you can't get an entire outfit from a charity shop, pair different items together to create a unique look. Check out British Heart Foundation's DIY Halloween Costumes for some creative inspo.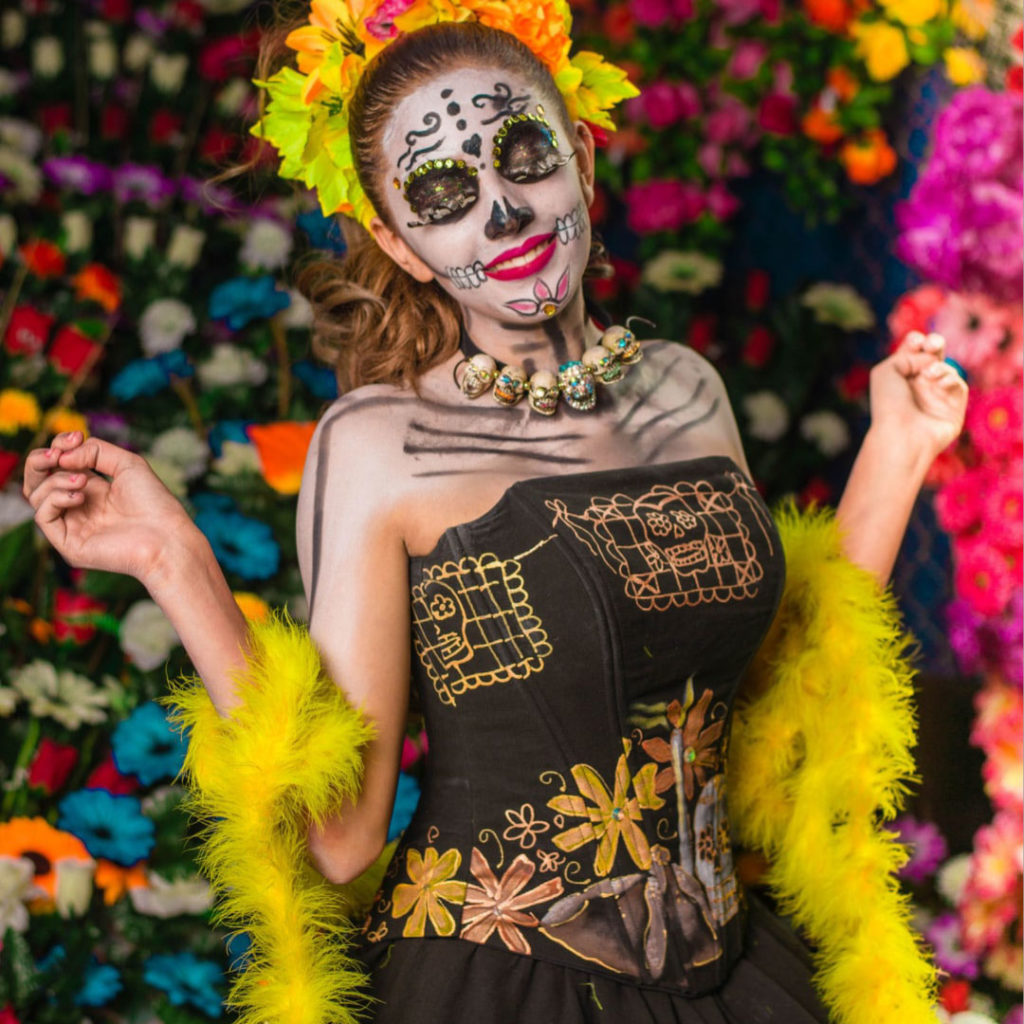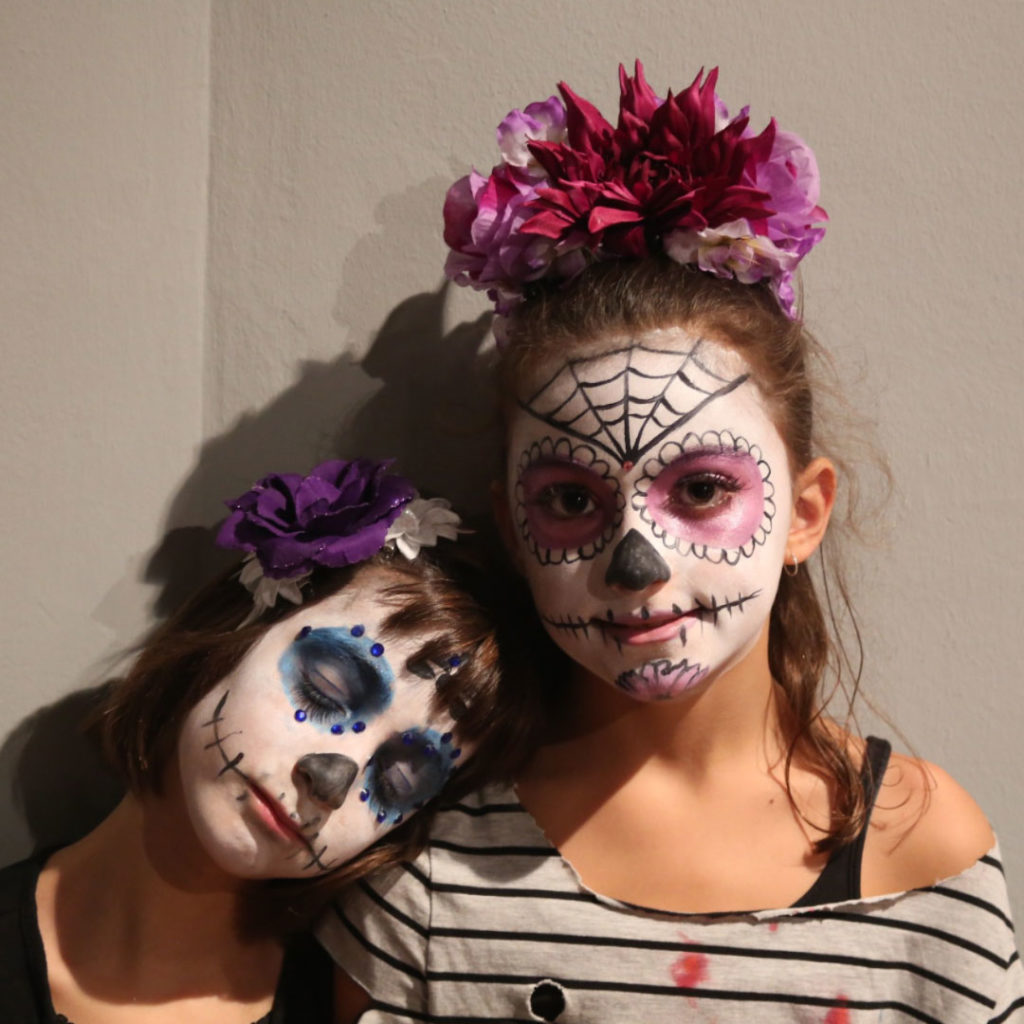 3) Costume borrow or swap
Who doesn't love a clothes swap?! It's the perfect excuse to borrow or own that costume you've had your eye on since you saw it on someone at last year's Halloween party. You'll probably be surprised at how many people will think it's a great idea, but hadn't thought of it themselves. Raise the idea with friends, your local Facebook group, your school parent's group, anyone who could be interested. Oh, and it's completely free!
Eco trick: Host a costume swap play date for kids to organize their outfits in time for Halloween. They'll love getting dressed up in each other's clothes. You could even have a face painter on hand to make it extra fun.
4) Make your own
If you're particularly creative, you could make your own outfit. Surely a great excuse to get the sewing machine out and use up all that fabric you've had lying around for ages. Or, even better, reuse fabric from old clothes that have seen better days. If you're not good with the needle, there are so many other ways to create something wacky and wonderful. You'd be surprised what you can do with some cardboard and other craft products. Kids will love making their own masks, and their friends will be so impressed they were made from scratch. Bonus points if you use eco-friendly materials.
Eco trick: Use white masking tape on a plain black top and leggings to create a skeleton costume, as shown in this short video tutorial.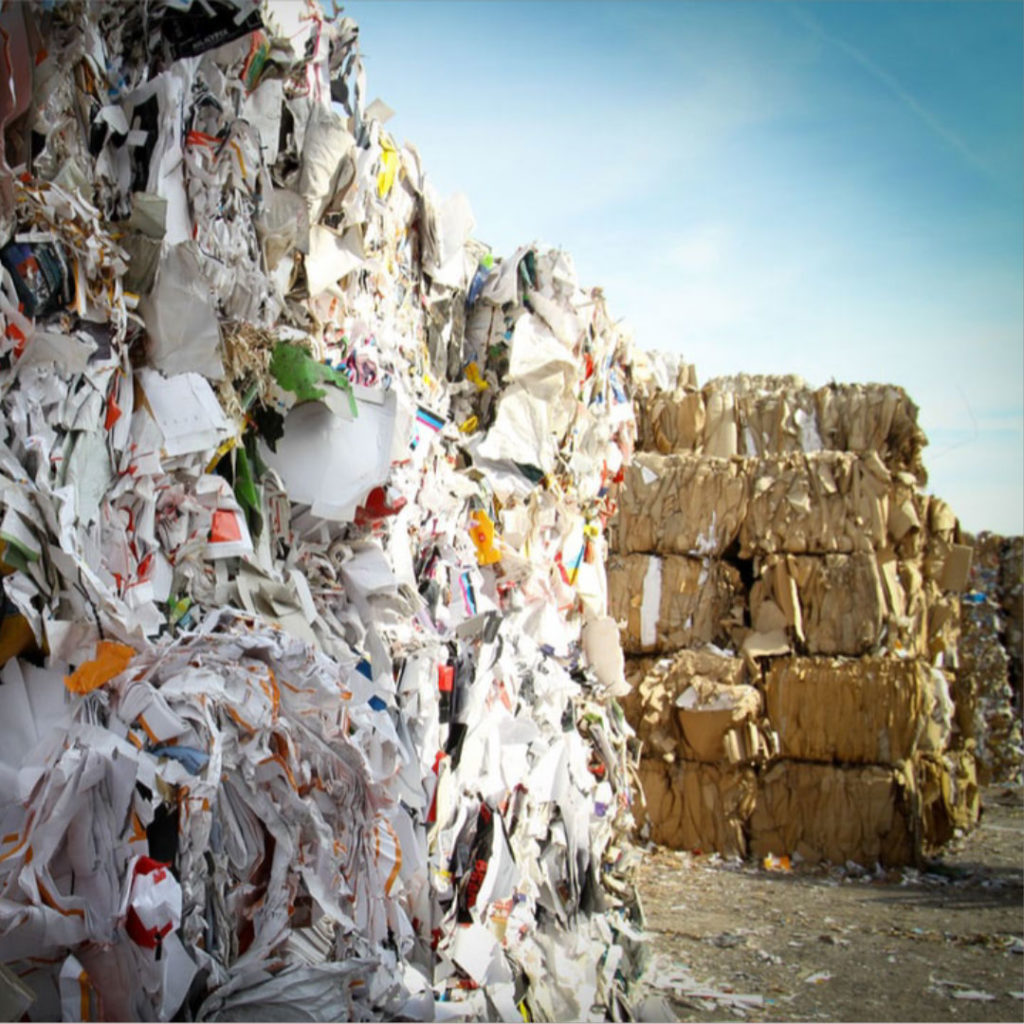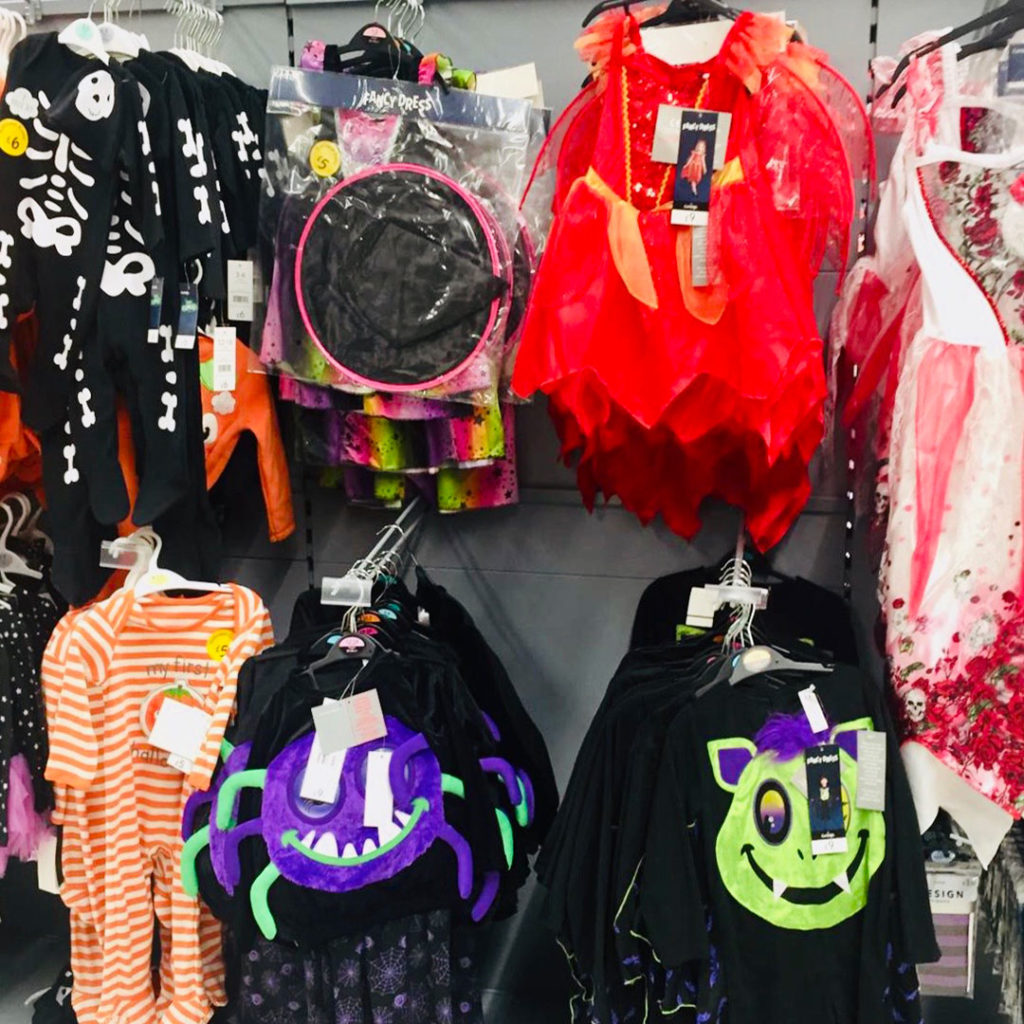 5) Rent a costume
Seeing as a high proportion of Halloween costumes are only worn once before being disposed of, it doesn't make sense to spend a lot and buy new each year. So renting a costume seems like a good option. Not only are they reused, but you're more likely to get better quality using fabrics that are more eco-friendly!
Eco trick: Express Yourself offers a high quality costume rental service that is environmentally friendly.
6) Paint yourself scary
There are some incredible looks you can achieve with body paint, and you don't have to be the world's best artist to give it a go. A search on #halloweenbodypaint on Instagram or Pinterest brings up some amazing images and video tutorials for ideas you can use. And no, you don't have to be naked underneath, unless you want to of course!
Spooky idea: It's best to use eco-friendly face and body paint, such as Namaki, which is all-natural, organic and packaged in fully recyclable non-plastic packaging.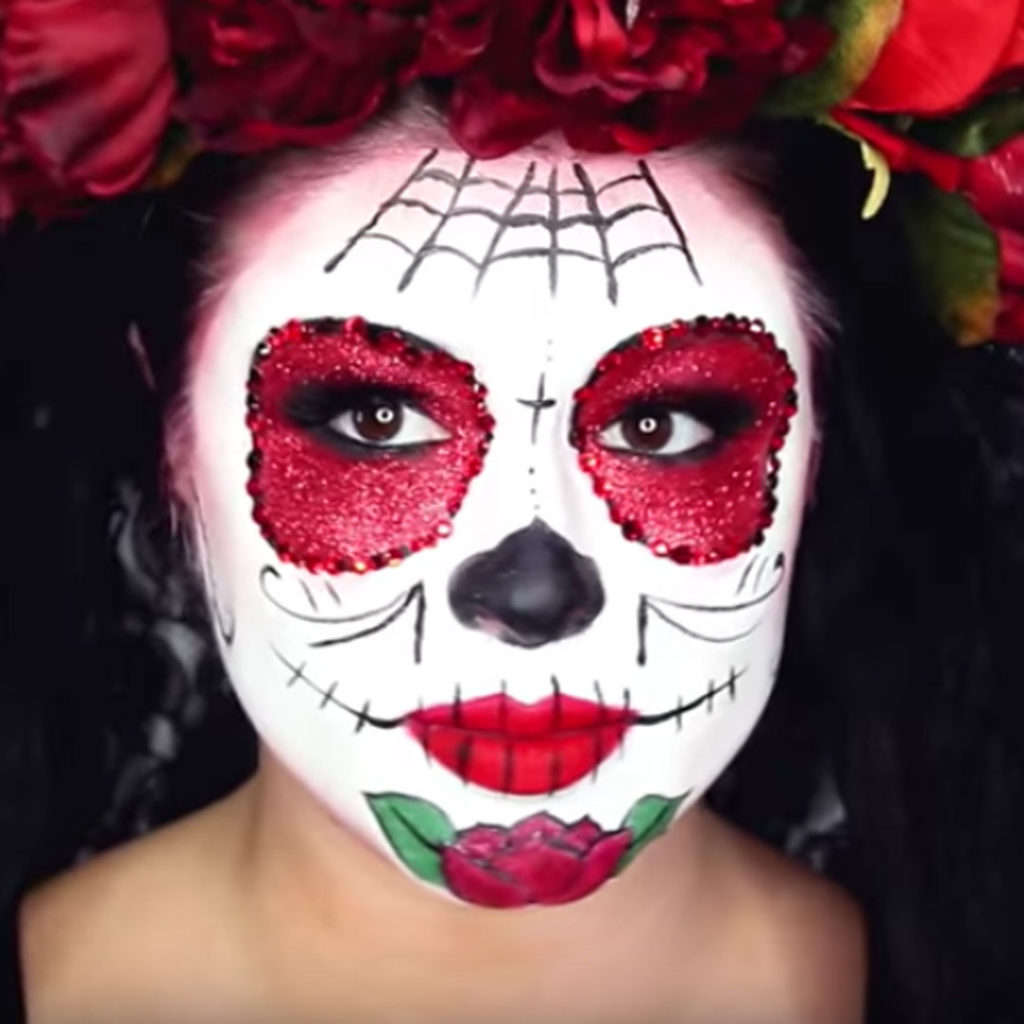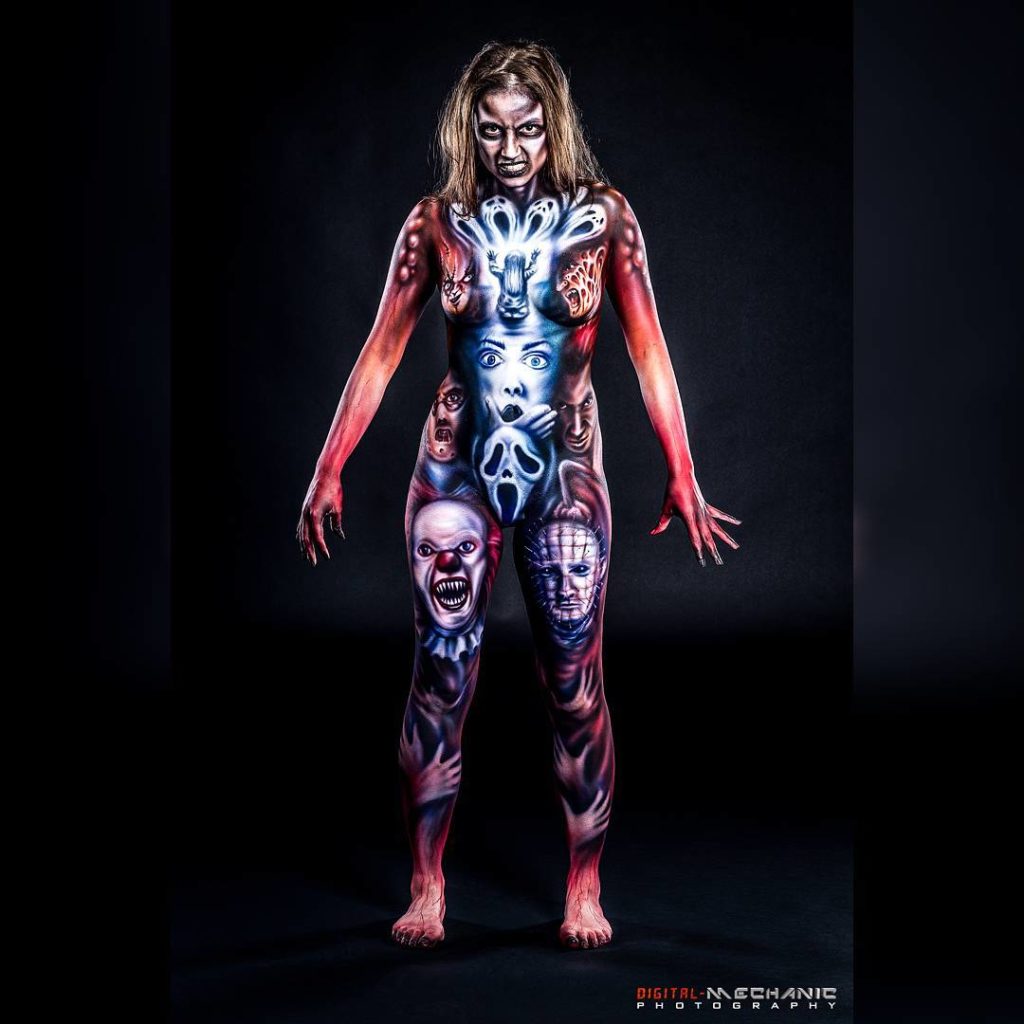 7) Glitter yourself
Glitter isn't just for festivals. As long as it's eco-friendly, glitter is for everyone everywhere and can be applied literally anywhere (well, almost)! You can create some amazingly sparkly Halloween looks and really stand out in the crowd with even a dab of the magical stuff, on its own or layered over face paint.
Eco trick: Use our Red Voodoo bio-glitter or Poison Ivy glitter with Organic Aloe Vera gel. You'll easily be able to create a sustainable sparkly look that is both kind to your skin and the environment. Quick and easy to apply and remove.
What are your favourite eco Halloween tricks and tips?
---
The Jolly Turtle supplies eco-friendly bespoke and pre-packed kits for festivals, events, travel, and lifestyle, offering a simple and convenient way to shop for all your plastic-free essentials.