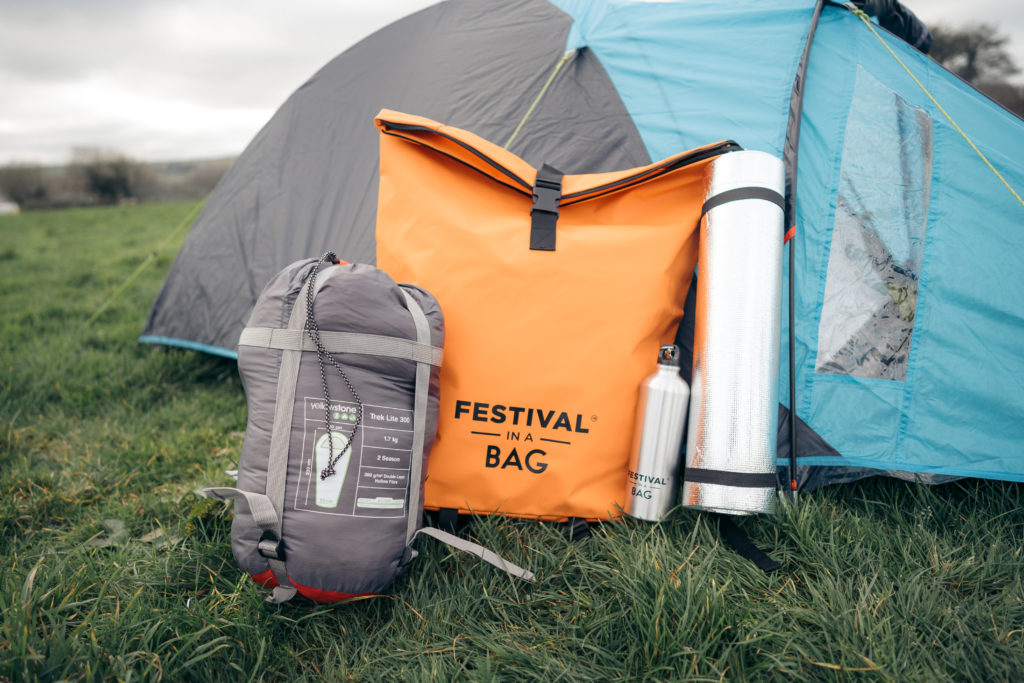 With festival season almost upon us, get festival-ready and check out our guest interview with Festival in a Bag.
Preparing for festival season is exciting, but can take quite a lot of thought and effort. Firstly, who will be on the line-up, and what will you wear? Then there are the practical elements, such as how you'll get there and what accommodation you'll use.
If you're planning to camp, do you have all the necessary kit? If you're a festival or camping virgin, you might not even know what you're likely to need.
Enter Festival in a Bag, the brilliant camping essentials provider for all your festival needs, and one of our partners. We caught up with the team to find out how Festival in a Bag works and why sustainability is more important than ever right now.
1. Firstly, how does Festival in a Bag work?
We are a one-stop sustainable solution for all your festival and camping essentials, providing everything you need from a sleeping bag, tent, roll mat, and water bottle, all in one rucksack. Each of our bags come with a unique number, making it easier to identify.
2. Such a convenient solution! What's your favourite item in your festival bag?
My favourite item is the bag itself. I love the space and the ease of the carry straps, and it can fit so much in it!
3. They do look incredibly spacious. Can your bags be used in any places other than festivals?
My festival bag has been my constant go-to rucksack when the family go hiking. Last year, my niece took her festival bag to her University with all her treasured items. It really can be used for everything!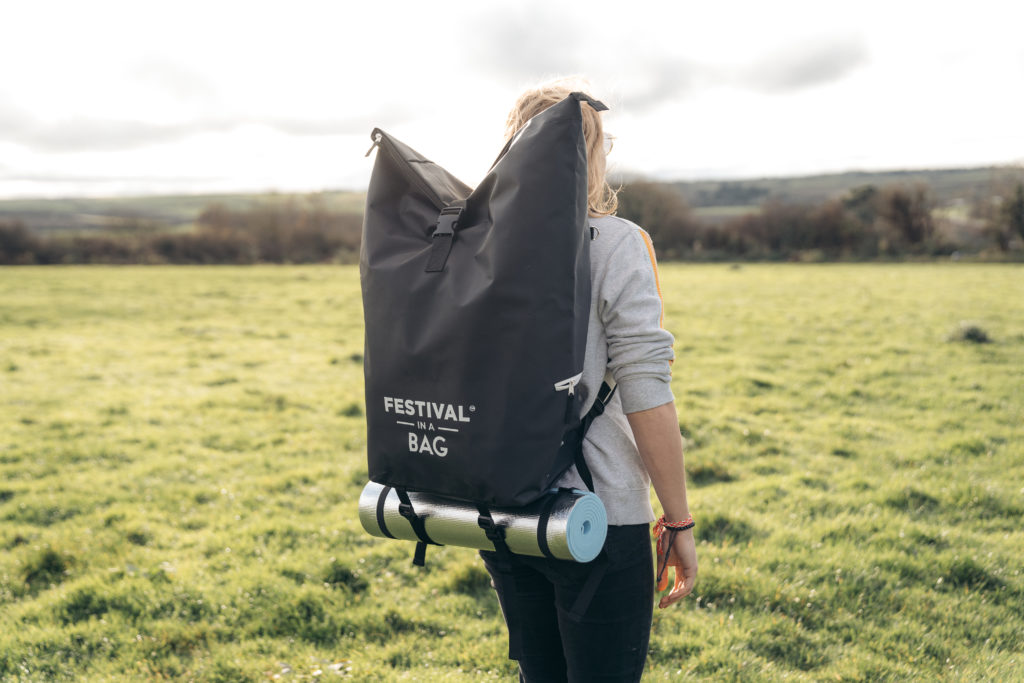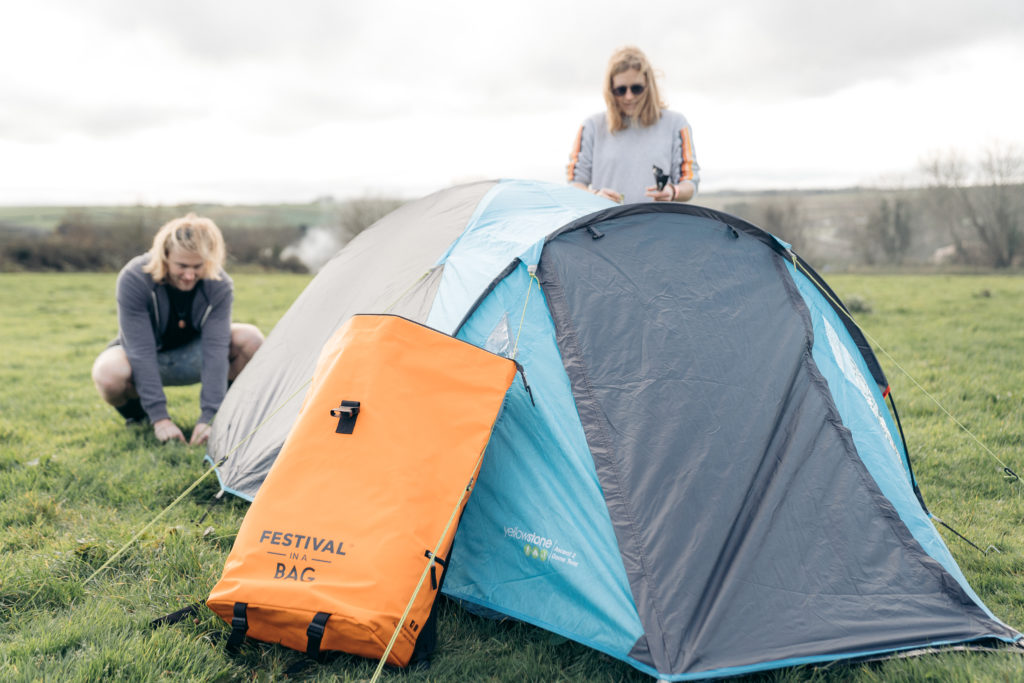 4. What a great idea! How have you been coping during the COVID-19 pandemic?
We have used this time to work on securing our future partnerships for the 2021 season. We are adding new products onto our Shop platform, which are eco-friendly. It's been a busy time for us all, updating products, renewing contracts, and looking forward to re-launching in 2021-2022.
5. We can't wait for festival season to resume, either! I know that sustainability is vital to Festival in a Bag. Therefore, what are your top eco-friendly tips for festivalgoers?
Our ethos is reuse and recycle. Being accountable as an individual, take what you need, refill your festival water bottle, and reuse your tents. It is all too tempting to discard a tent at the end of a festival (we supply a quality double skin 2-man tent). Our hygiene kit is entirely plastic-free, containing no chemicals or sprays, which we pack in a cloth drawstring bag. Perfect to be used time and time again. Remember to Reuse and Recycle – it's your future!
6. Fantastic advice for every festivalgoer. Finally, any tips to help festivalgoers find their tent easily at a festival?
Take a grid reference with your phone! All of our bags have a unique number, and once registered on our website, it's easy to trace and locate a festival.
More great advice! Thank you so much for speaking to me today. Hopefully, we'll see plenty of your festival bags around the festival fields this festival season!
If you want to find out more about Festival in a Bag and how they can help you prepare for your next festival, visit their website, www.festivalinabag.co.uk.
What's in your festival kit bag?
---
If you enjoyed reading this, check out some of our other guest interview posts:
The Jolly Turtle supplies eco-friendly bespoke and pre-packed kits for events, travel, hospitality, and lifestyle, offering a simple and convenient way to shop for all your plastic-free essentials.