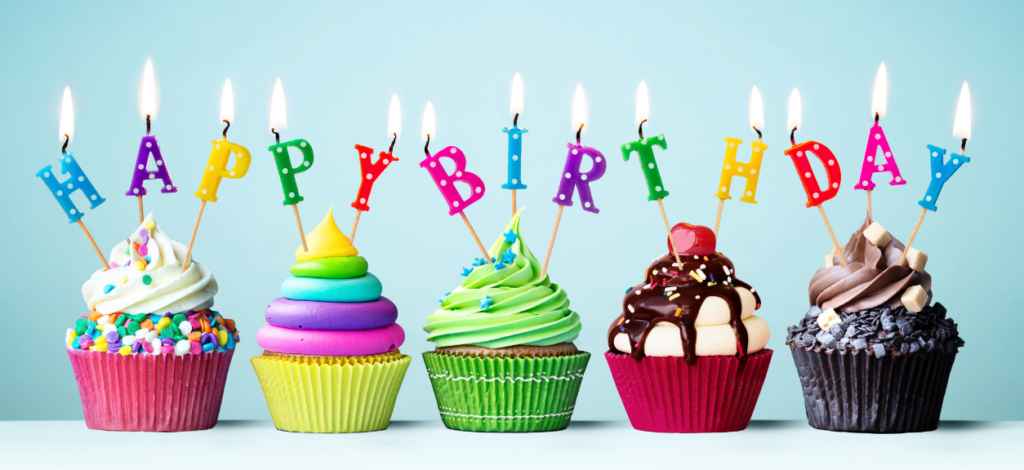 Happy Birthday to us, Happy Birthday to us, Happy Birthday to u-u-sss, Happy Birthday to us! Did you sing that in your head?
What are we celebrating?
One year ago today, The Jolly Turtle launched its shiny new website and a new range of eco-friendly products.
Our rebrand didn't come at the best time. The UK events and hospitality sectors shut down along with most countries worldwide. So, it's fair to say things didn't pan out exactly as we had planned during our first year in business.
However, we found some new opportunities to help people and businesses on their eco-friendly journey. We expanded our product range wider than we initially anticipated to meet the demand for sustainable hygiene products. For instance, face masks, PPE face shields, and hand sanitiser.
We also spent a lot of time working hard developing our new brand and long-term strategy. All to deliver sustainable solutions to customers. There's no doubt that 2020 was a blockbuster of a year for everyone. For us, it was a year to remember in many ways, and we wrote about some of our highlights in our New Year blog post.
Looking to the future
As The Jolly Turtle enters its second year in business, we're very excited about new plans on the horizon. We really look forward to sharing these with you! Although the world around us has changed massively over the last year, our mission remains the same. That is, to make living an eco-friendly lifestyle easier for everyone.
We know we wouldn't be turning one without you, so from the bottom of our hearts, thank you to everyone that has supported us over the last year. Whether you have engaged with us on social media, purchased an individual item on our website, or kitted out your customers or teams with bespoke survival kits, we are very grateful.
Birthday gifts all round
To help us celebrate our first birthday, we are offering a special discount of 25% on all website orders. Use voucher code BIRTHDAYTURTLE1 at the checkout by Friday 9th April.
If you are a wholesale customer, we're offering a 10% discount on top of our usual wholesale prices. This is valid for orders placed by Friday 9th April. Contact us for further information.
Stay tuned on our blog, and don't forget to follow us on our socials for exclusive and varied content.
The Jolly Turtle supplies eco-friendly bespoke and pre-packed kits for events, travel, hospitality, and lifestyle, offering a simple and convenient way to shop for all your plastic-free essentials.
Are you looking for some top tricks to hold a 'spooktastic' eco-friendly Halloween celebration without polluting the planet?
The problem
It's that time of year when the supermarket aisles are lined with cheap plastic-manufactured and plastic-wrapped sweets, costumes and decorations. Unfortunately, most of these will get used once and then thrown away, only to end up in landfill or polluting our oceans and beaches. From there, the plastic breaks down over hundreds of years but never truly goes away. It looks unsightly, kills wildlife, and costs billions in clean-up efforts.
The solution
However, it's easy to get into the spirit of Halloween without creating unnecessary waste. It just takes a bit of thought and organizing.
Halloween will look and feel very different this year to a lot of people due to Covid-19. For a start, it's unlikely that trick or treating will be considered safe by national governments.
But it's still possible to have a 'fangtastic' time and keep safe from large group gatherings. Whether you're planning to hold a virtual costume party, family treasure hunt, or host a spooky movie night at home, this year is a great opportunity to get creative and have fun whilst being mindful of waste.
Are you ready to ditch the synthetic for the sustainable? We give you our top tips and tricks to create an eco-friendly Halloween celebration.
1. Reuse costumes
Halloween costumes are estimated to generate over 2,000 tonnes of plastic waste every year in the UK. That's equivalent to over 25,000 standard coffins. Eek!
There are so many how-to guides online to help you create a DIY costume and you don't have to be an expert seamstress to give it a go. If possible, try and reuse what you already have. Can you upcycle that old shirt that's been through the wash too many times? Rip it, throw it in dirt, or throw pomegranate juice at it. Just a few ideas to transform an outfit fit for a zombie!
If you're still stuck for ideas using what you already have, think about scouring the charity shops, swap costumes with a friend, or rent a costume instead.
We wrote a whole blog post about eco-friendly costume ideas so check it out for some inspo.
Fun Fact: Halloween costumes were traditionally worn by ancient Celts as a disguise in case they encountered ghosts when leaving the house. This is because they believed ghosts returned to Earth on Halloween.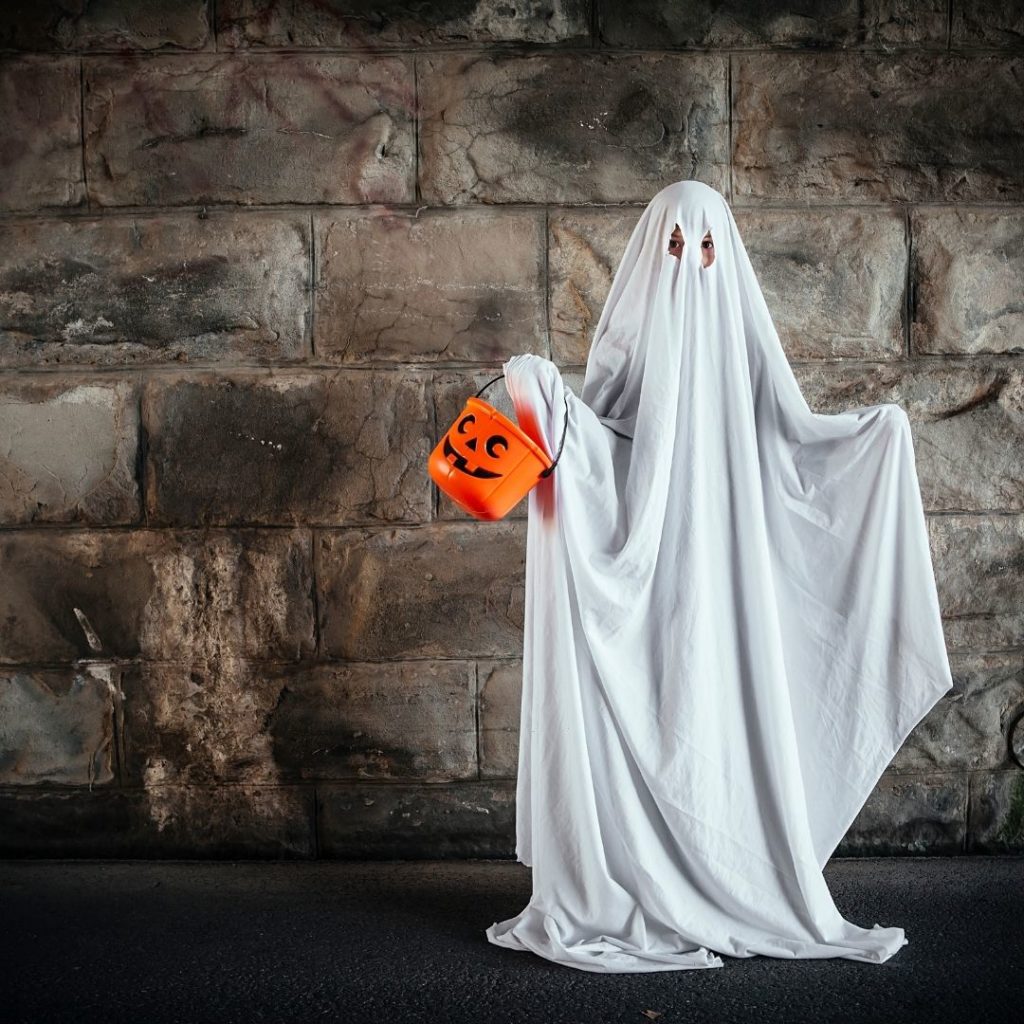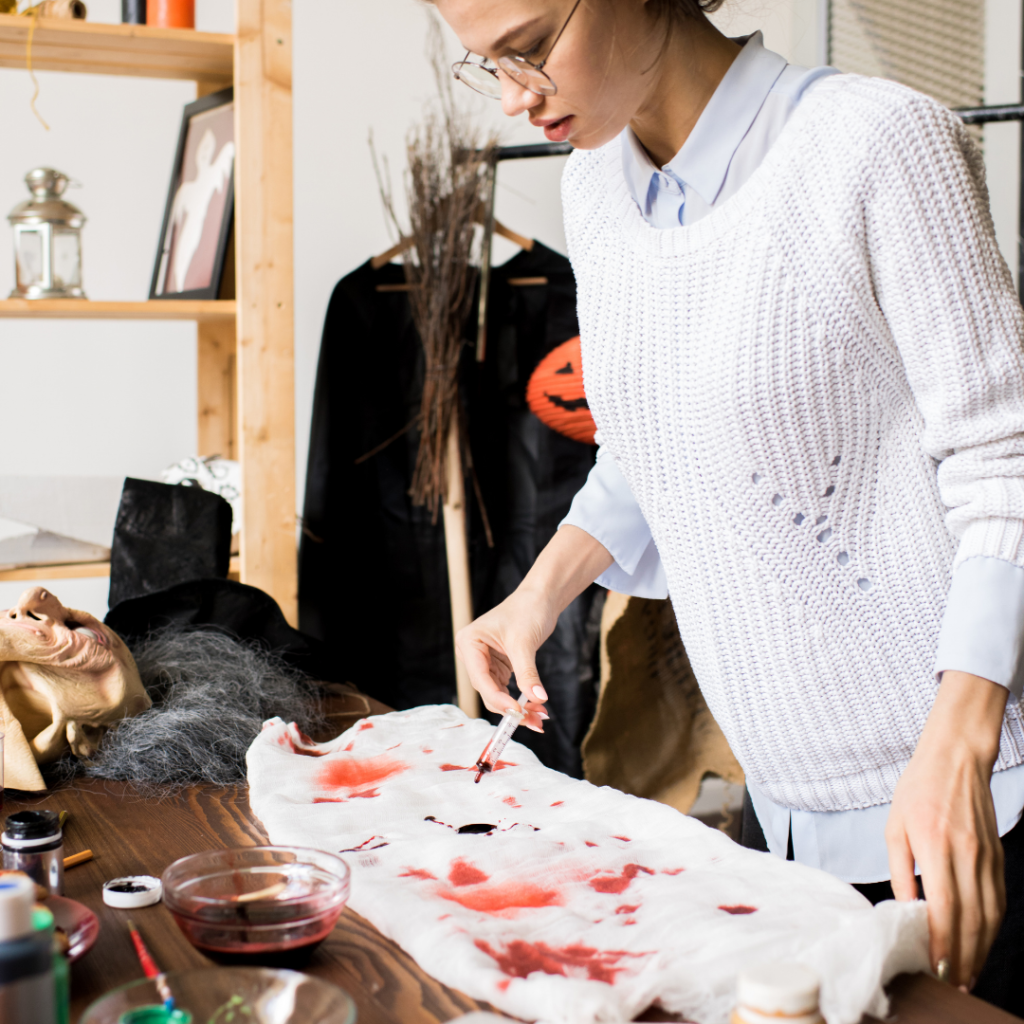 2. Pick your pumpkin
Who wouldn't prefer to pick their own pumpkin from a pumpkin farm rather than from the local supermarket? Choosing a pumpkin is all part of the build-up to Halloween and by going local, kids will become educated on how pumpkins are grown. Plus, they are cheaper and fresher in comparison to shops and you know your money will go straight into the pockets of the farmer.
So, grab a wheelbarrow and head out to your local pumpkin farm this year for a day out to remember.
Fun Fact: The UK's largest pick-your-own pumpkin farm is in Newark and has more than 100,000 visitors every year. It's run by a 20-year old who started growing pumpkins as a hobby when he was 13.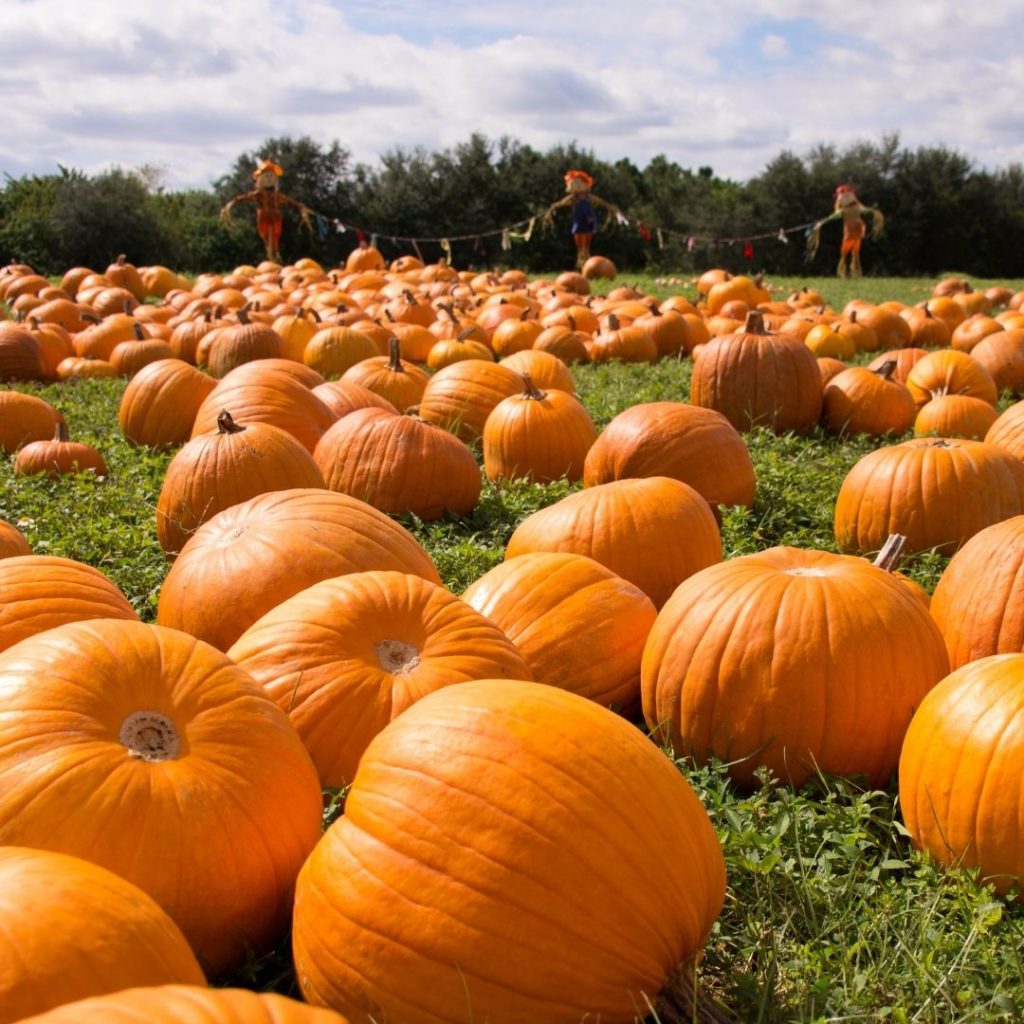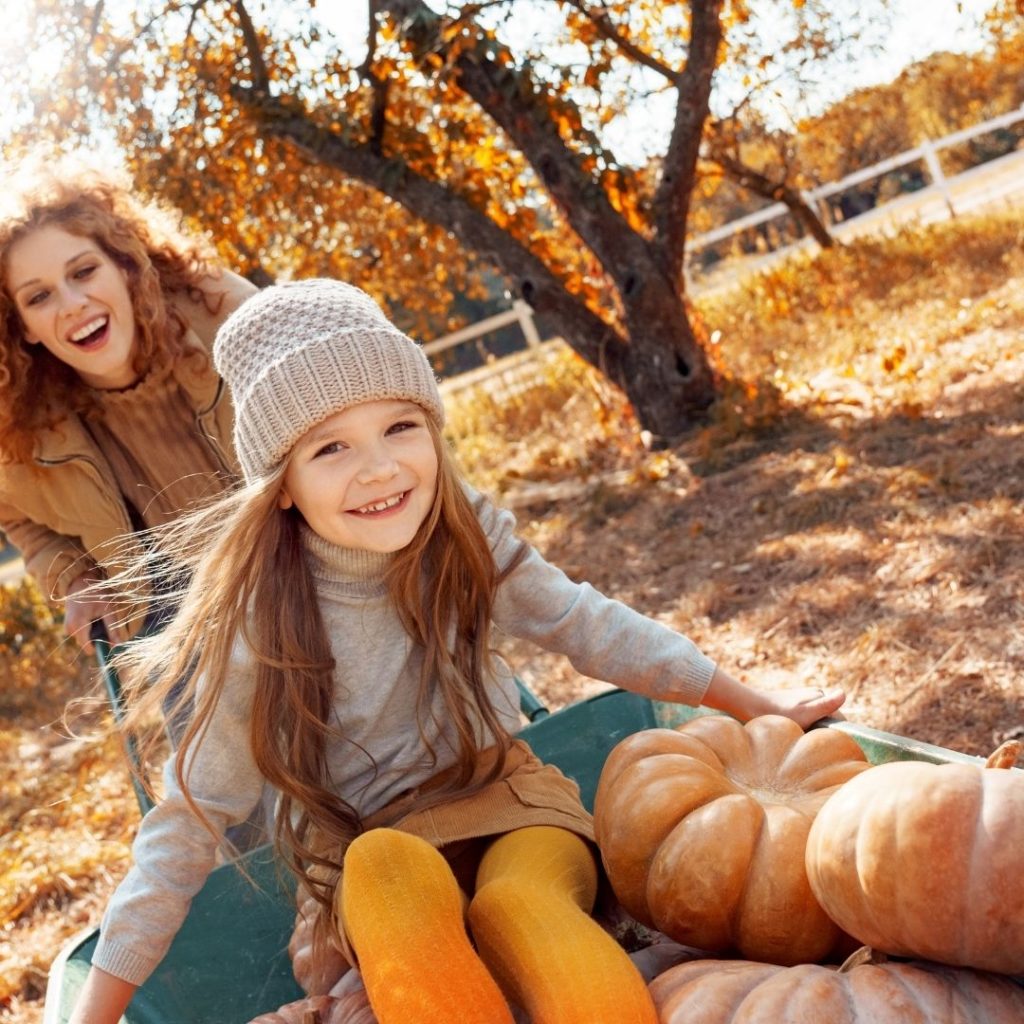 3. Use pumpkin flesh and seeds
If you've ever spent hours carving a pumpkin work of art, you'll know that it takes a lot of effort to scrape out all that pumpkin flesh and seeds from the inside. It's a messy job, but it's not all waste.
The pulp can be used to make a pumpkin puree or mash. My personal favourite is spiced pumpkin soup, which is perfect for this time of year!
Pumpkin seeds can be reused in several ways. If they're big enough, large seeds can be replanted to grow into new pumpkins. Smaller seeds can be eaten – just rinse, dry, oil, season and roast for a nutritious tasty snack or sprinkle on top of salads. Check out the BBC's Good Food guide for a list of pumpkin recipes.
Once you've finished with your pumpkin decoration, it can go straight into your compost bin or be used to feed wildlife.
Fun Fact: People once believed that freckles could be removed by spreading a pumpkin paste over the skin!
4. Use plastic-free makeup and glitter
Halloween costumes and make-up go hand in hand. What's an outfit without a gory face to match in dripping 'bloody' paint or bejewelled skeleton eyes?
Yet so many cosmetic glitters on the market contain microplastics. These are millions of tiny plastic pieces which pollute our seas and our wildlife, creating long-lasting damage. Similarly, most cosmetic paints contain heavy metals and other toxic chemicals that can irritate the skin. Not to mention that they are often packaged in plastic packaging.
But it's not all doom and gloom as there are so many eco-friendly and creative ways to up your Halloween look with paint and glitter.
Use a natural and vegan face paint made from fair trade organic ingredients. You can get some amazing colourful eyeshadow palettes made by ethical brands.
For glitter, make sure it's eco-friendly, such as our bio-glitter, which is made from biodegradable film sourced from sustainable tree plantations. All of our glitter is packaged in biodegradable pouches for the ultimate eco sparkly solution.
We're giving readers of our blog 25% off our bio-glitter and Aloe Vera glitter fix range until 31st October with discount code SPOOKY25. Check out our Poison Ivy and Red Voodoo, which we created especially for Halloween.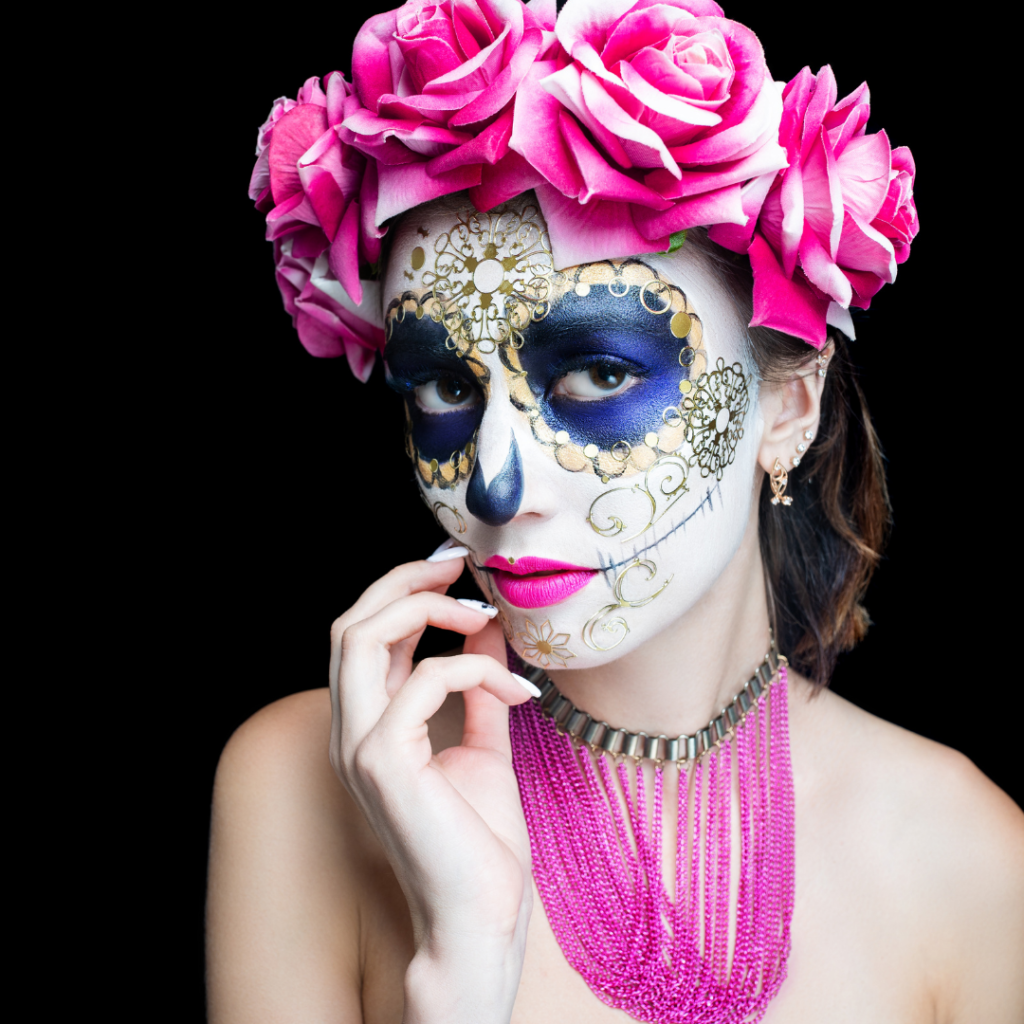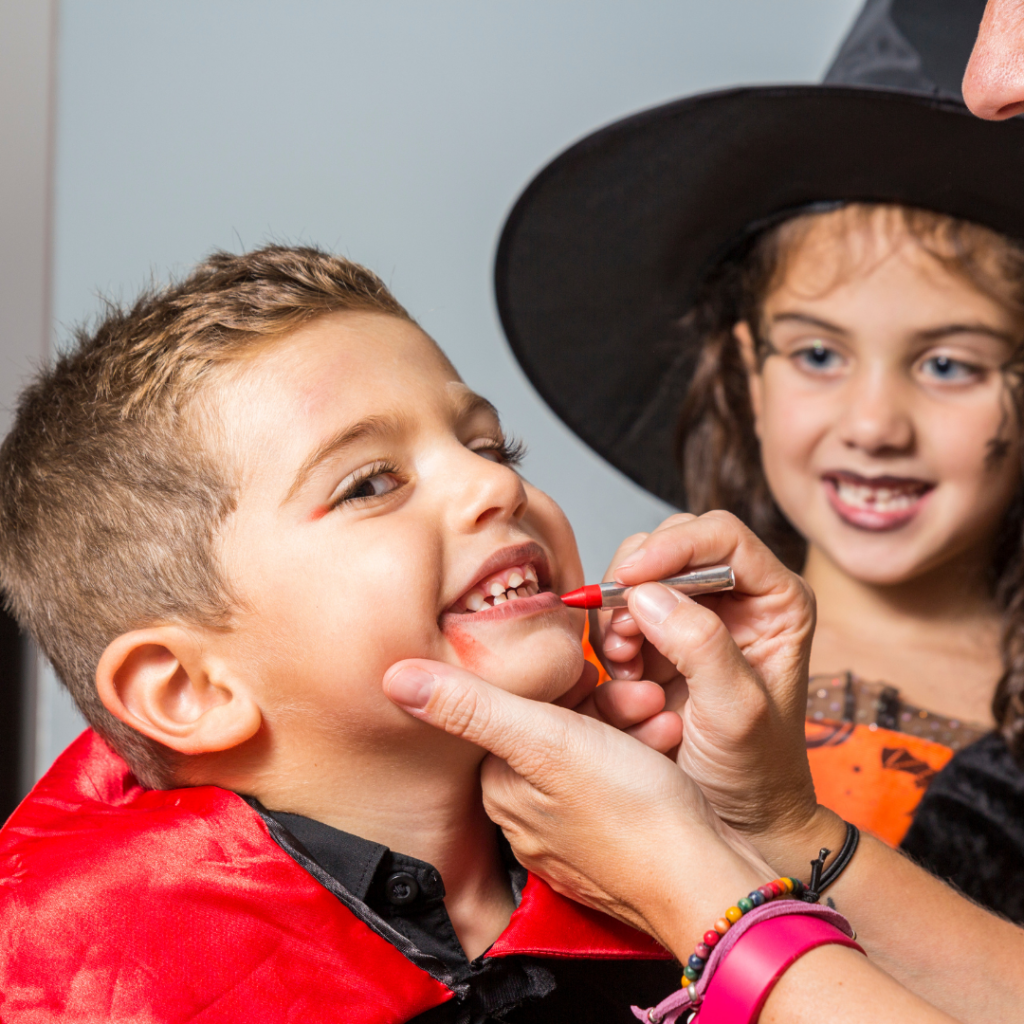 ---
Will you be celebrating Halloween this year? Do you have any other tips to create an eco-friendly Halloween experience?
The Jolly Turtle supplies eco-friendly bespoke and pre-packed kits for events, travel, hospitality, and lifestyle, offering a simple and convenient way to shop for all your plastic-free essentials.