Our Products
All of our products are sourced from ethical suppliers, most of which are small local British businesses that use natural and biodegradable ingredients and materials.
Our extensive network of suppliers support charitable organizations which help to drive change in sustainability, mental health, social conscience and other areas that improve people's lives.
Our Packaging
We know there's little point in offering eco-friendly products that are packaged in plastic. That's why, at The Jolly Turtle, we take sustainable packaging seriously.
Whether it's recyclable cardboard, reusable metal tins or biodegradable pouches, all of our products are contained in sustainable packaging. And that's not all. You won't find any plastic in our shipping materials.
We use:
100% biodegradable and compostable cardboard
100% biodegradable Eco Flo chips
100% biodegradable and compostable packaging tape
100% biodegradable tissue paper (even the dye is made from water-based sources)
100% recycled and recyclable Eco cushion envelopes
Even the ink used to print our postage labels are from 100% recycled printer cartridges manufactured from diverted ocean-bound plastic bottles collected in Haiti and plastic coat hangers.
For larger orders, we try to reuse boxes we've received from our suppliers.
If you receive a parcel from us, consider reusing the packaging rather than throwing it away.
Did you now that Eco Flo loose fill, which is made from renewable sources, can also be reused for children's craft projects? If you can't find a use for them, simply dispose of them down the sink (they are fully soluble), in your home composter along with your vegetable peelings, or pop them in your general waste bin.
Let's REUSE as much as possible to REDUCE what we throw away.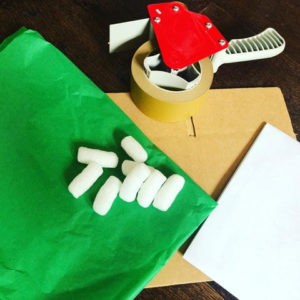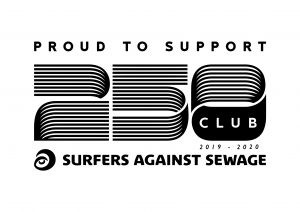 Surfers Against Sewage
We care deeply about the environment and preserving it for future generations. That's why we're proud to support Surfers Against Sewage, an environmental charity based in the UK that is committed to protecting our oceans, waves, beaches, and wildlife. As a regular donor and partner of SAS, we're part of a powerful network of like-minded businesses that is making a real difference to helping to create a sustainable future.
---