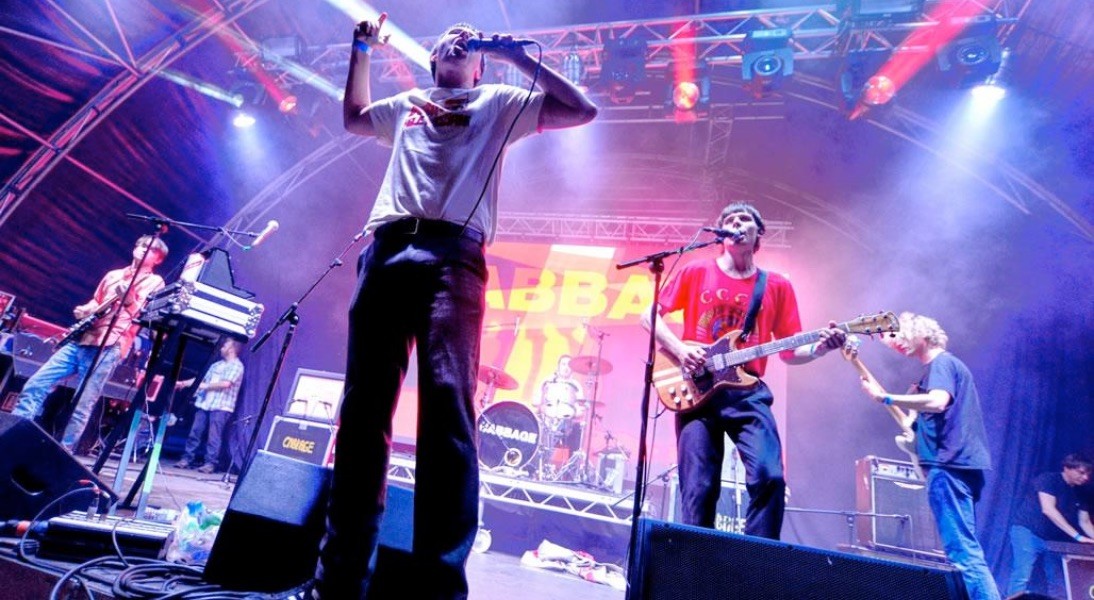 By Jodie Boyd
I'm a firm believer that festivals are for everyone and that everyone should benefit from the amazing musical, artistic, cultural, and social experiences that festivals offer. I also think that festivals can exist as a platform to raise social awareness of issues that affect modern day life such as sustainability, and physical and mental health. 
After all, with over 4 million people attending over 1,000 UK festivals a year, and growing, the power of music is stronger than ever.
Collaboration and creativity form the very essence of festivals as they bring together diverse communities of people to have fun and share amazing, magical experiences. But some go much further than this.
We've selected our top 7 festivals in the UK with a social conscience. Whether they support cancer awareness, sustainability, disability or other charitable initiatives, these festivals all have something in common – they bring like-minded people together to escape from the pressures of day-to-day life whilst creating a positive impact on the world through what they give back.
1. TEDDY ROCKS
| | |
| --- | --- |
| Date: | 3-5 May 2019 |
| Location: | Blandford, Dorset |
The family of Ted Newton, who tragically lost his battle with cancer aged 10, founded Teddy Rocks Festival. Since 2011, the festival has raised over £360,000 for children's cancer charity, Teddy20.
With over 100 artists, bands and DJs and some great headliners (this year's were The Darkness and The Zutons), this festival is a great way to have a great time and give back at the same time. This year's festival has just finished but you can already buy tickets for 2020.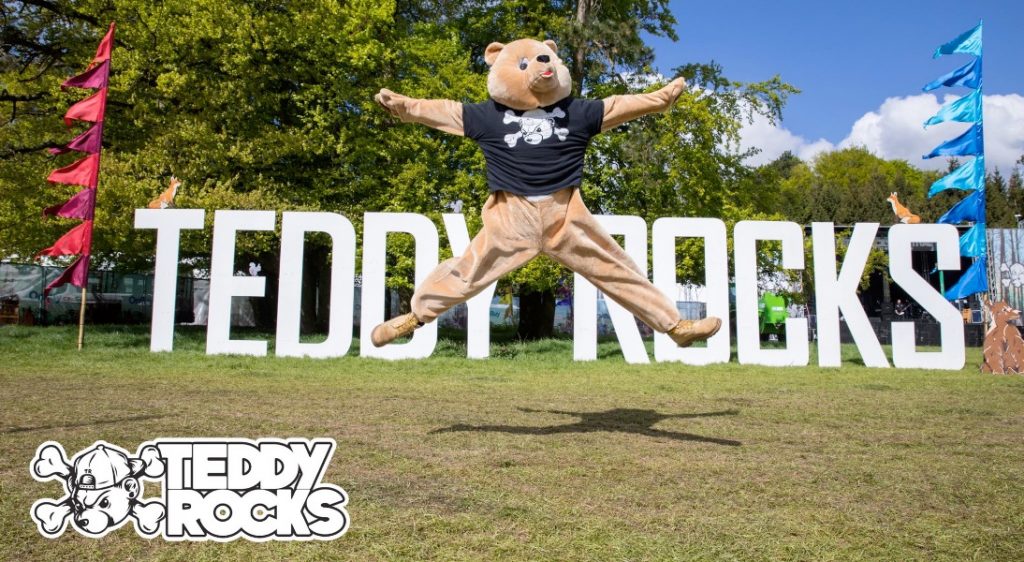 Photo Credit: teddyrocks.co.uk
| | |
| --- | --- |
| Date: | 25-26 May 2019 |
| Location: | Somersham, Huntingdonshire |
Pando is a new festival on the block with sustainability at its core. No surprise seeing as it was founded by Sustainability Master graduates. The message they give is that people can party hard and still give a damn about the planet and their physical and mental wellbeing.
Offering a range of local and international musical acts spanning several genres as well as inspirational workshops and storytelling, Pando Festival is one to watch!
3. TREW FIELDS
| | |
| --- | --- |
| Date: | 5-7 July 2019 |
| Location: | Dunsfold, Surrey |
I first heard about Trew Fields when its founder, Sophie, was interviewed by Rob da Bank on one of his podcasts, The A-Z of Festivals.
Trew Fields is the UK's first holistic health and cancer awareness festival, which is described as 'like walking into a giant hug'.
Full of inspiring talks hosted by medical professionals, workshops, and a live music stage, it offers an eco-friendly environment for the whole family to have fun and learn about health and wellbeing.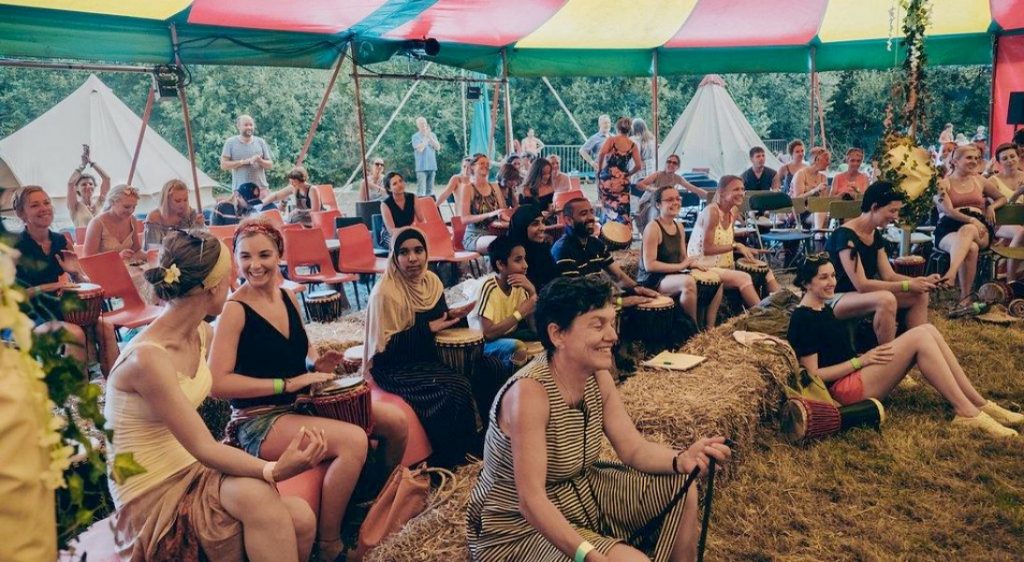 Photo Credit: trewfields.com
| | |
| --- | --- |
| Date: | 2-4 August 2019 |
| Location: | Braziers Park, Oxfordshire |
Supernormal is an intimate experimental not-for-profit arts and music festival set on an eco site within a woodland environment.
The focus is on social sharing of ideas, imagination, and inclusivity rather than commercialism and profit and you're sure to see a range of international artists pushing the boundaries of the weird and wonderful.
| | |
| --- | --- |
| Date: | 2-5 August 2019 |
| Location: | Little Somerford, Wiltshire |
Fieldview, the biggest little festival in Wiltshire, is an entirely volunteer-run festival that donates its profits to several local and global charities.
Set within a beautiful intimate rural environment, it describes itself as a grass roots weekend of happiness and adventures where sustainability is also a big priority.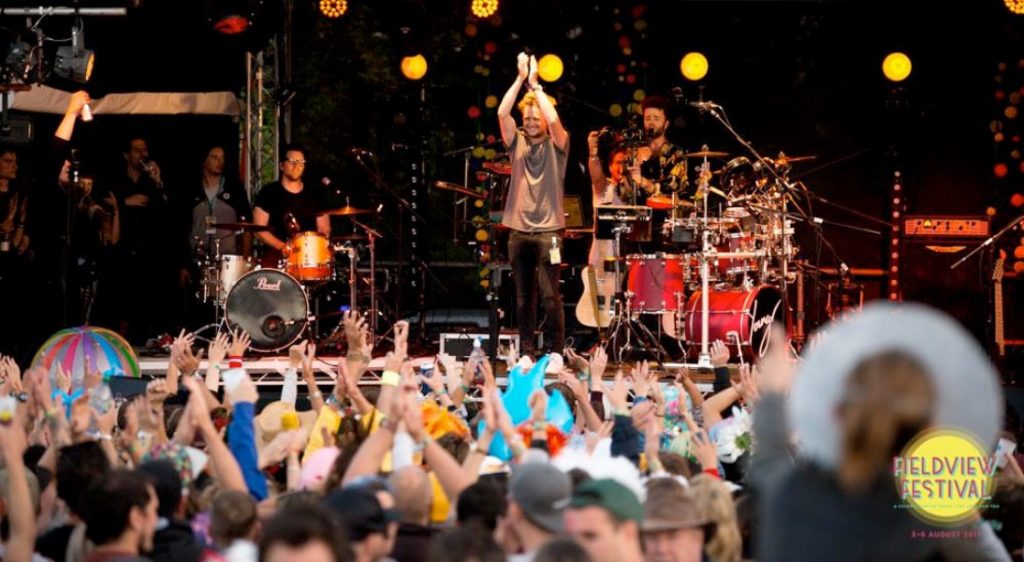 Photo Credit: fieldviewfestival.co.uk 
6. PRIDE CYMRU
| | |
| --- | --- |
| Date: | 23-25 August 2019 |
| Location: | City Hall Lawns, Cardiff |
Pride Cymru is Wales' biggest celebration of equality and diversity of the LGBT+ community, held over the August bank holiday weekend.
Along with only 11 other UK festivals, Pride Cymru festival has been awarded the Gold Level Charter of Best Practice by Attitude is Everything, which demonstrates their commitment to making their festival as accessible as possible to Deaf and disabled people.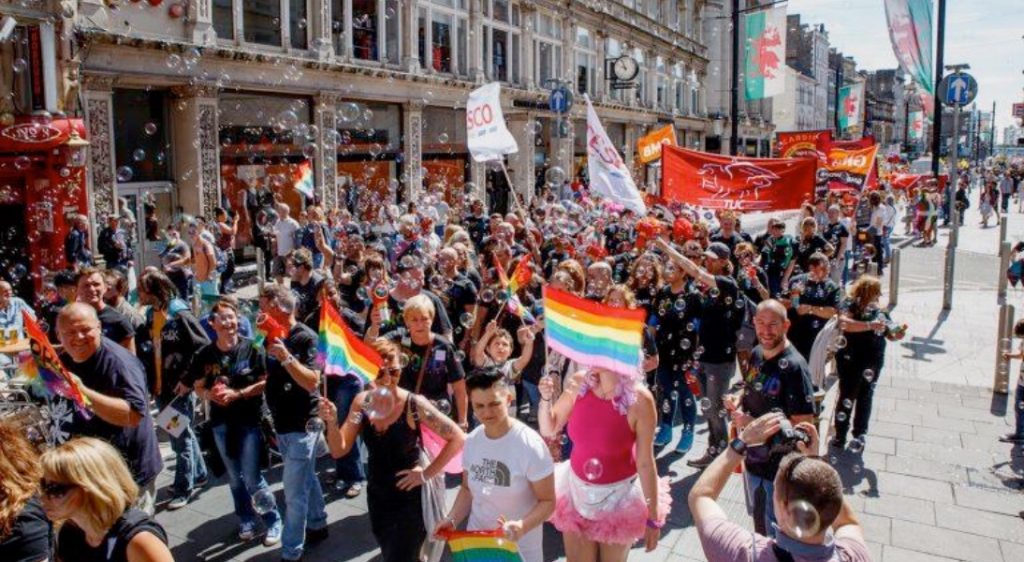 Photo Credit: pridecymru.com
7. WILKESTOCK
| | |
| --- | --- |
| Date: | 30 August – 1 September 2019 |
| Location: | Frogmore Hill, Hertford |
Described as the best festivals you've never heard of, Wilkestock is a boutique festival with a major festival feel that is now in its 11th year. All profits go to charities supporting Leukaemia Research (Bloodwise) and Keswick Mountain Rescue.
This year's line up includes Slaves, Dub Pistols and Goldie Lookin Chain.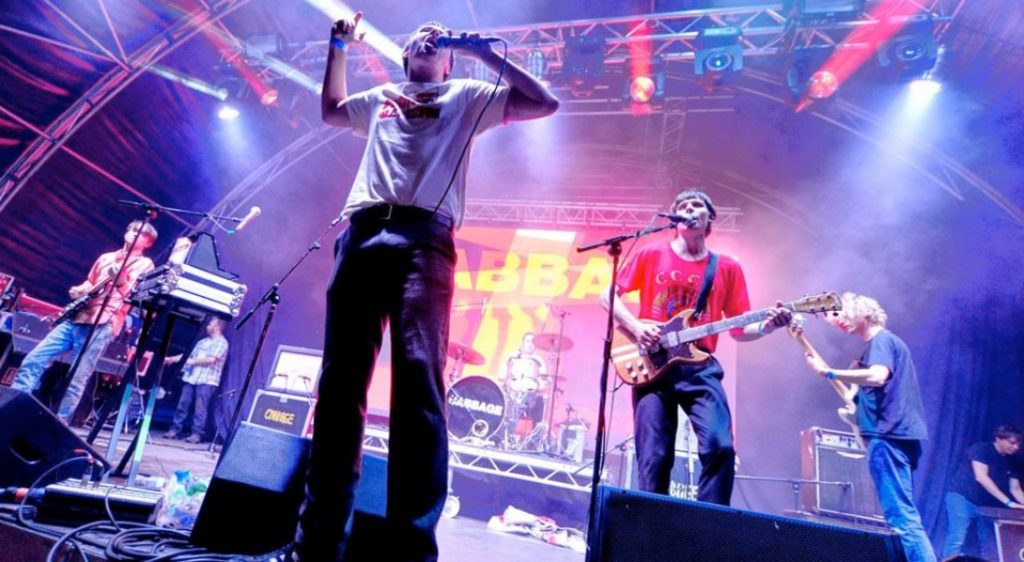 Photo Credit: wilkestock.com
Have you been to any of these festivals? What were your experiences? Do you think that festivals have a responsibility to raise social awareness issues? Please leave your comments below and vote if you like or love this post!
The Jolly Turtle Festival Kit supplies eco-friendly bespoke and pre-packed festival kits to festival-goers, offering a simple and convenient way to shop for all your plastic-free festival essentials.