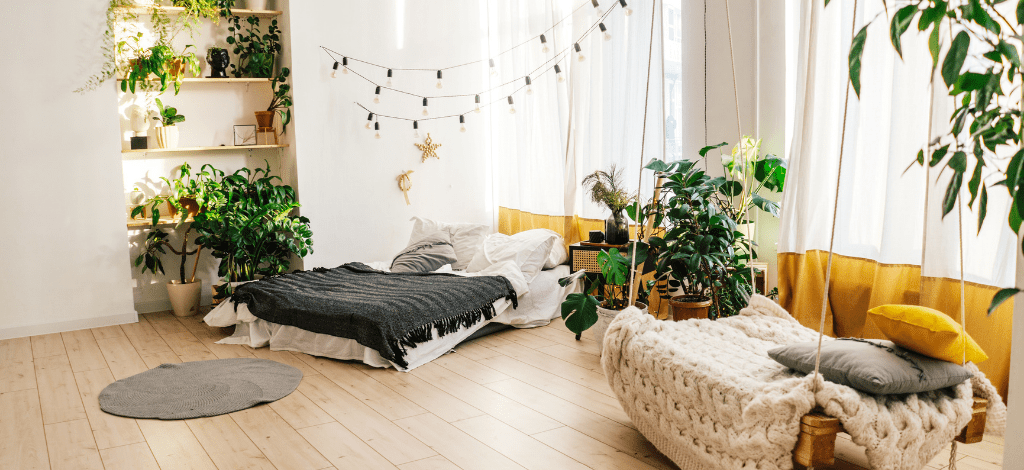 GUEST POST by Alison Hughes – Coast Road Furniture
Post-COP26, we're all looking for ways to be a little more eco-friendly in our daily lives. Here, Alison Hughes, Interiors Director at Coast Road Furniture, shares her tips for making more sustainable choices with your home interiors.
With climate change firmly in our minds, we're all trying to do our bit to protect the environment. In fact, 85% of consumers adopted at least one lifestyle change to be more sustainable last year, according to a survey from Deloitte. While you may be among the 61% of people who have cut down on single use plastics, there may be even more areas of your home that could benefit from an eco-boost.
Your furnishing choices can have a big impact on the environment. Luckily, you can easily adapt your home interiors to match your sustainable lifestyle by following my tips below.
Choose high quality pieces
One of the biggest problems we have with interiors here in the UK is the rise of fast furniture. These are pieces that are made cheaply to adhere to fleeting interiors trends. And, when they break or go out of style, they're sent to landfill. Approximately 22 million pieces of furniture are thrown away in the UK annually, according to research from the North London Waste Authority. But one way we can reduce this waste is by investing in high quality pieces made to last. 
Choose furniture that is well made, such as those crafted from solid wood and leather, along with soft furnishings made from durable fabrics and with long lasting, supportive foam fillings. These pieces also tend to have a much more timeless style that you can enjoy in your home for years to come. As a result, your furniture will last much longer than fast interiors pieces, and you'll be sending a lot less to landfill.
Buy British made products
One of the best ways to choose more sustainable options is by shopping with British manufacturers and suppliers. In fact, 91% of UK businesses say that buying British is important, with 73% agreeing that buying more British made products could help the UK battle climate change (The Manufacturer).
Not only will you be supporting local businesses this way, but you'll also be reducing your carbon footprint. Furniture made in the UK has much less distance to travel to get to your home compared to pieces made abroad, which means fewer carbon emissions are released as a result of the transportation process.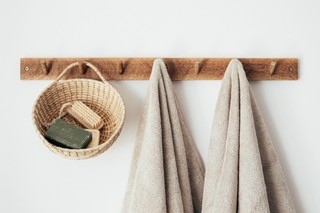 Choose eco-friendly materials 
One key way to ensure you're choosing sustainable furnishings is by taking a look at the materials they're made from. Natural materials, such as wood, stone, wool, and cotton are all much kinder to the environment than man-made fabrics. They're often much more durable too, so you can reduce the amount of furniture you're throwing away.
If you're looking for a more animal friendly alternative to leather, there are a range of vegan and faux leathers on the market, and many furniture manufacturers offer these as an option. These can be made to look and feel just the same as real leather, all without using any animal products.
Decorate with plants
Houseplants have seen a revival in recent years, and for good reason. Not only are they an eco-friendly way to brighten up your space, but they can also help boost the quality of the air inside your home.
Indoor plants have been shown to help stabilise and increase the diversity of beneficial microbes in built environments, according to a study published in Frontiers in Microbiology, which can help counteract the loss of microbial biodiversity in urban areas. These microbes are both beneficial to our health and to the environment and can help maintain the planet's natural balance. So, decorating with plants could do more than just add a touch of greenery to your home, but could also help out the environment too.
Conclusion
In the wake of COP26, we're all trying to do our bit to be a little more sustainable. By following the tips in this guide, you can make more conscious decisions and choose planet friendly furnishings that match your sustainable lifestyle. For more tips and advice for living a more conscious lifestyle, be sure to take a look at The Jolly Turtle's eco-friendly living blog.
This article was written by Alison Hughes of Coast Furniture.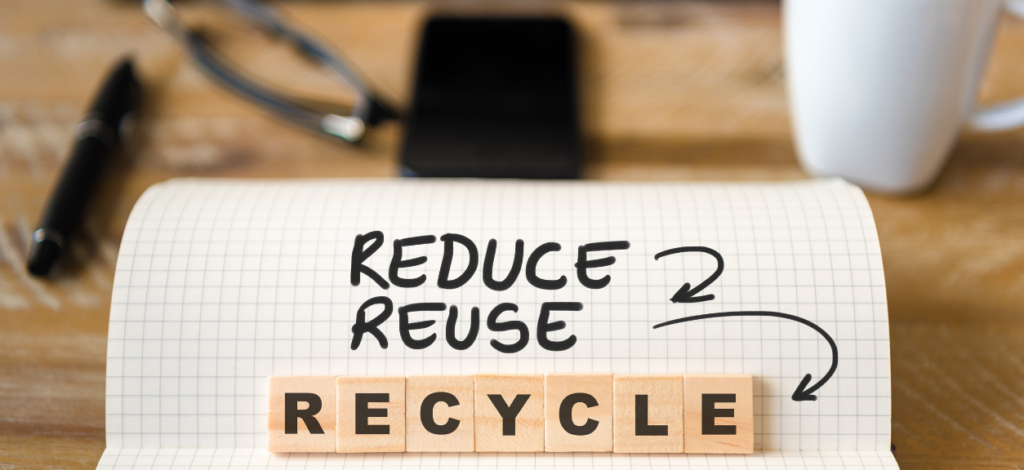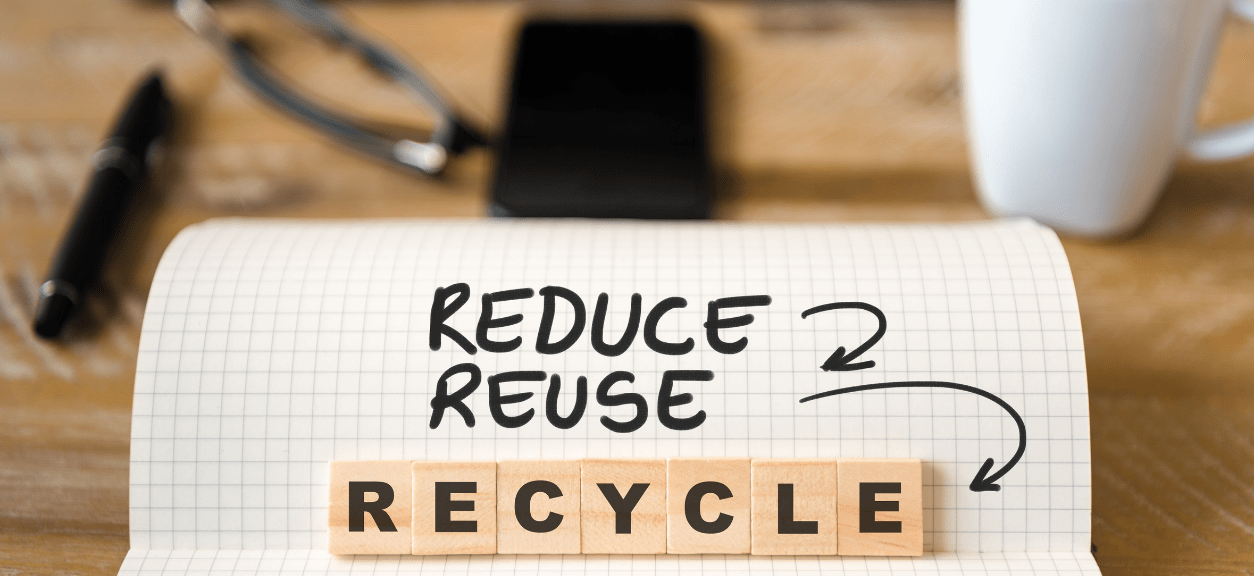 Do you want to know how to recycle more of what you use and throw away? To celebrate Global Recycling Day, we've created a sustainable guide containing tips to help you recycle more of the correct materials.
First, let's start with some recycling facts to put the problem into context.
Recycling facts
The UK recycles only 45% of plastics. The rest ends up in landfills or oceans, where they pollute the environment and cause damage to wildlife.
The 8 million tonnes of plastic that enters the oceans every year is equivalent to dumping 1 billion elephants into our marine habitats.
Plastic takes hundreds of years to break up but never completely goes away.
All the plastic that we throw away could circle the world 5 times.
Glass is 100% recyclable over and over again, but the UK only recycles 50% of it.
Glass doesn't decompose in landfill, so it puts a massive strain on the environment and contributes to carbon emissions.
We could compost at least 50% of our food waste but don't.
Food in landfill releases dangerous greenhouses gases. However, we could use food to make animal feed or convert it into gas to produce electricity.
Reduce, reuse, recycle
A circular economy is about eliminating waste and reusing our finite resources again. Recycling plays a vital part in the circular economy as it focuses on turning unwanted rubbish into new valuable materials. The main benefit is that it reduces damage to our planet caused by pollution and climate change.
However, recycling shouldn't be considered a first resort. If you can't reduce, reuse, repair, or repurpose what you have, recycling may be the next best thing.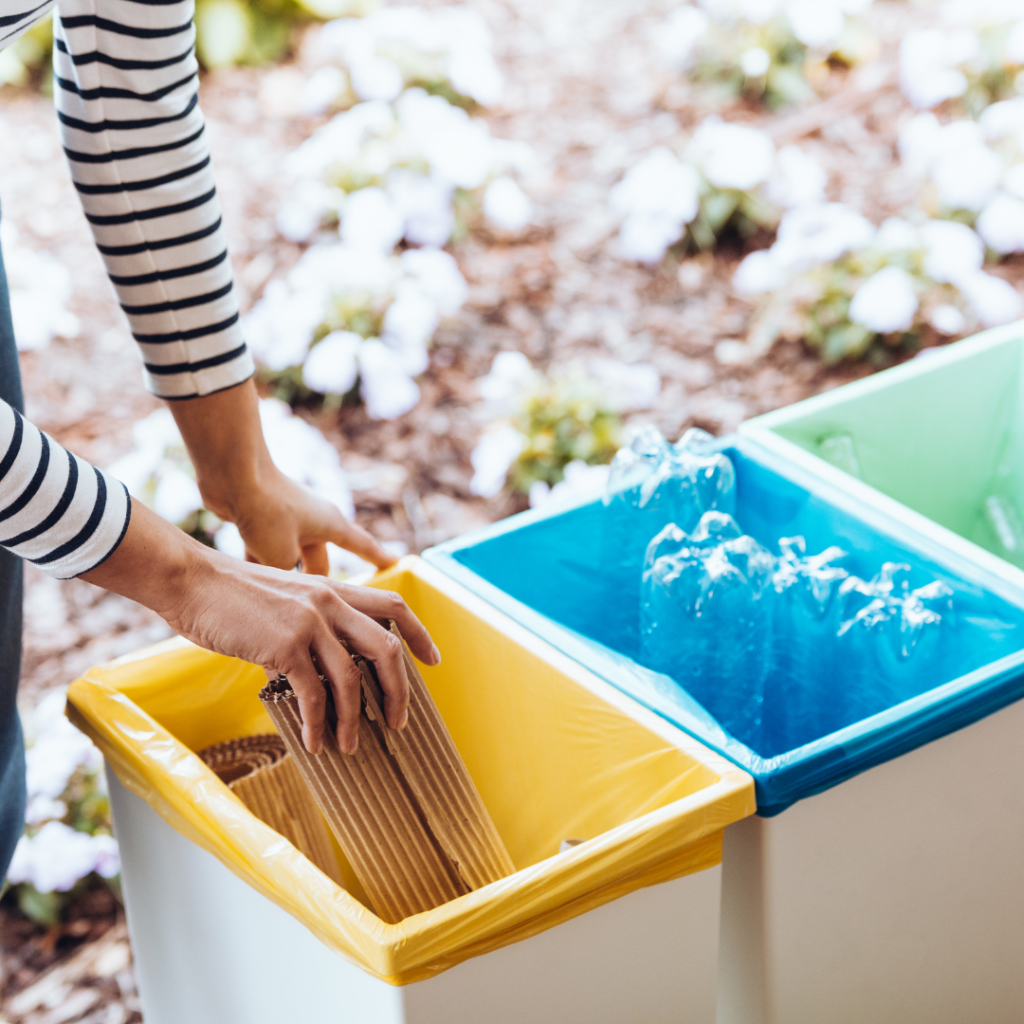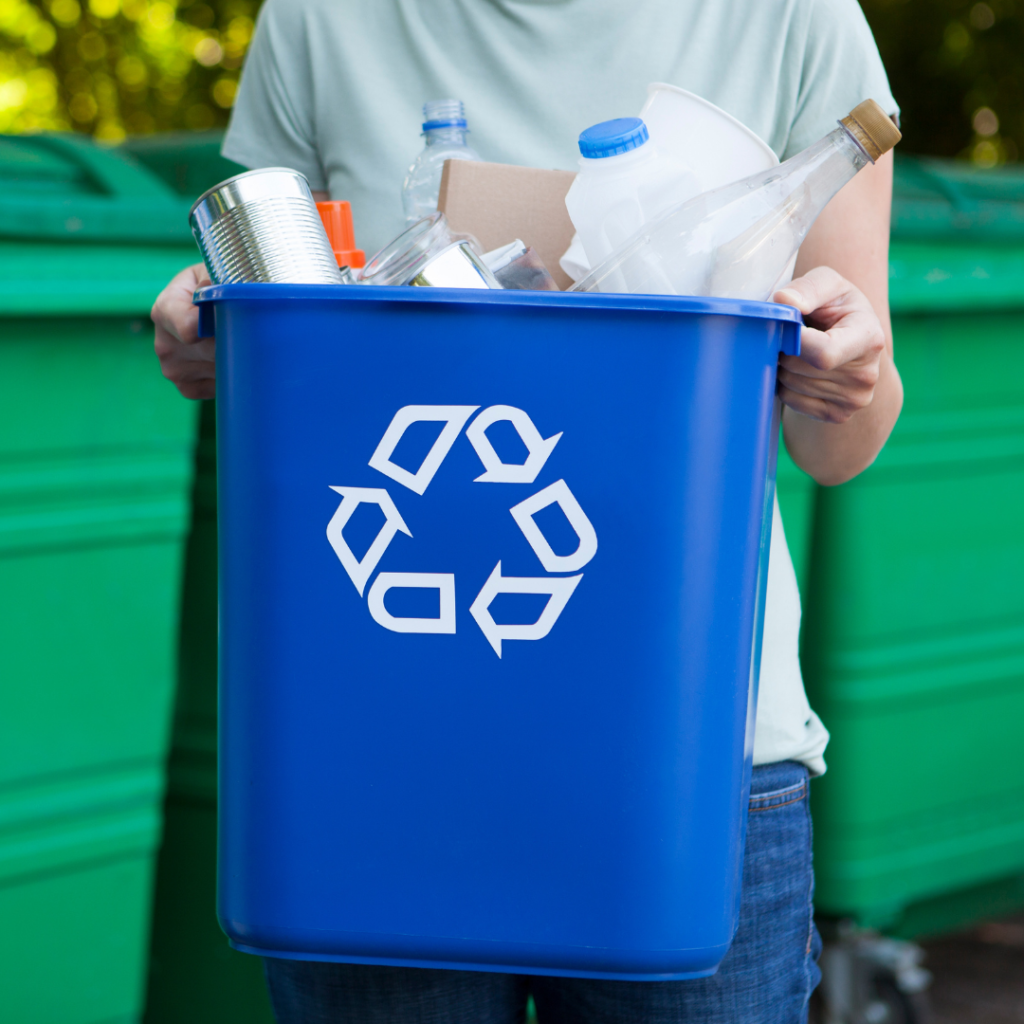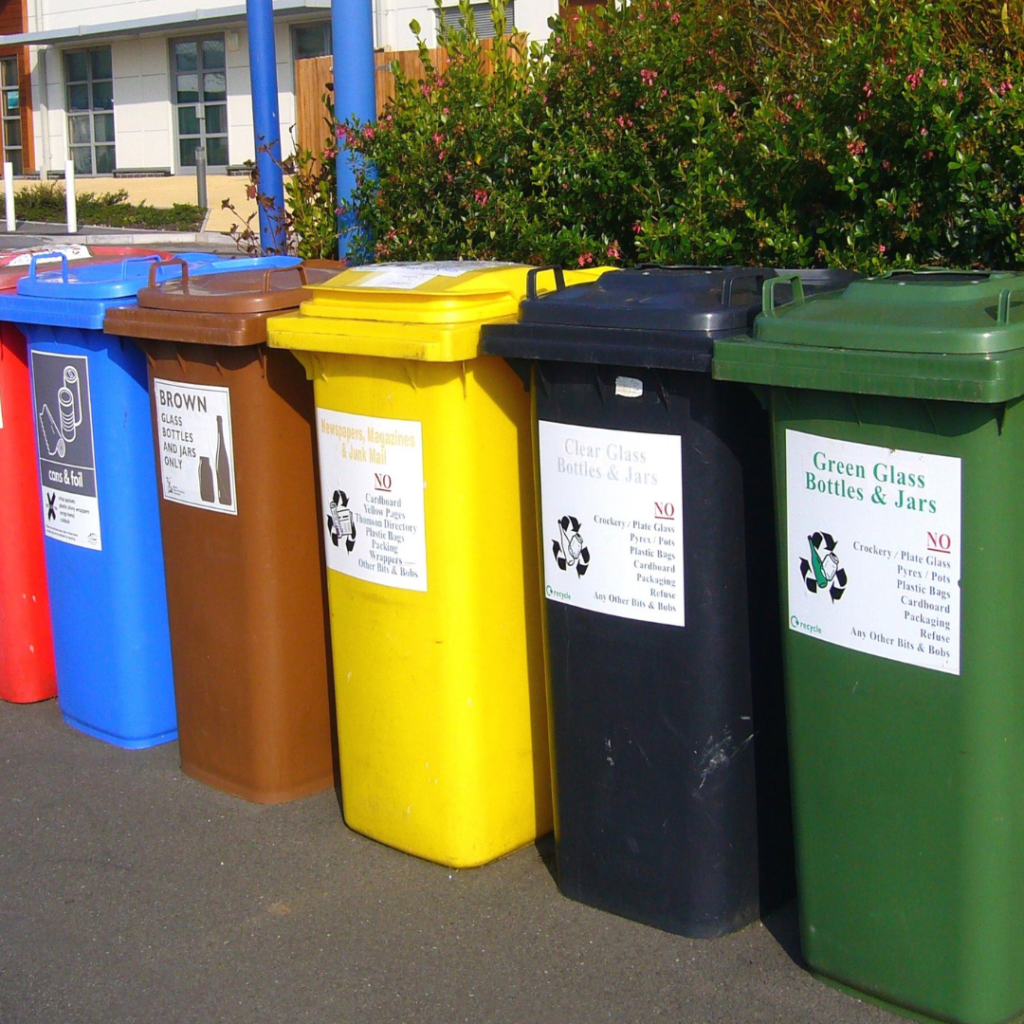 Our sustainable guide below provides some valuable tips to help you recycle more of the correct materials.
Home recycling
You can recycle these materials in your recycling bin at home:
Paper and card

Break them down by flattening boxes and remove any bubble wrap or packaging materials

Glass

Rinse out bottles and jars

Recyclable plastics (rigid)

Empty and rinse plastic bottles to avoid contaminating other products at the recycling facility

Make sure they don't contain any harmful chemicals such as anti-freeze

Remove the pumps before disposing

Keep lids on if you're crushing bottles down

Metal containers such as tin, aluminium and steel

Don't crush cans as they are harder to recycle at facilities

Empty aerosol cans first and remove any removable parts

Rinse foil trays and scrunch foil up to make a ball (the bigger, the better)

If the foil doesn't stay scrunched up, it's not recyclable

Food

Compost in your home composter or use a sink incinerator if you have one

Don't pour cooking oil down the sink as it's one of the most common causes of water pollution
At selected supermarkets
Flexible plastic bags (carrier, bread, cereal bags that are not inside boxes)
Wrappers for cans and bottles, ring joiners, food pouches
Crisp packets, fruit and veg bags
Local council and recycling points (such as in-store)
Electronics (consider selling or donating first)
Check with your local council to find out if they will collect batteries
Clothing (consider selling or donating first)
Plastics that aren't home recyclable such as bubble wrap
You can also use bottle banks to recycled glass
Recycling schemes
Terracycle is a recycling scheme that can earn you reward points redeemable for charitable gifts, products or donations. These are some of the products you can recycle:

Coffee capsules, pens, contact lenses, food tubes such as Pringles

Return schemes at some of the following stores also offer rewards for recycling:
Return unopened, unused and expired medicines to pharmacies

Don't put inhalers in the bin as they contain harmful gases

Tablet blister packs are not recyclable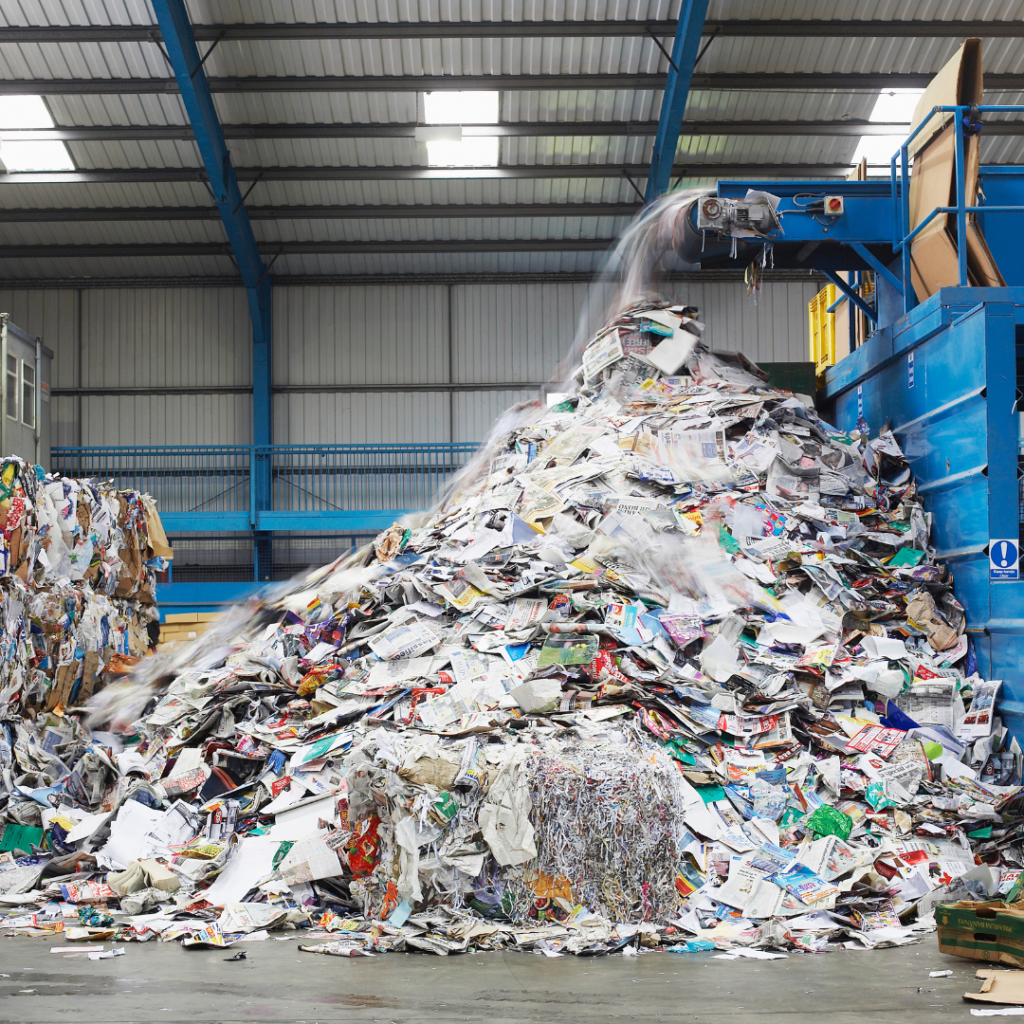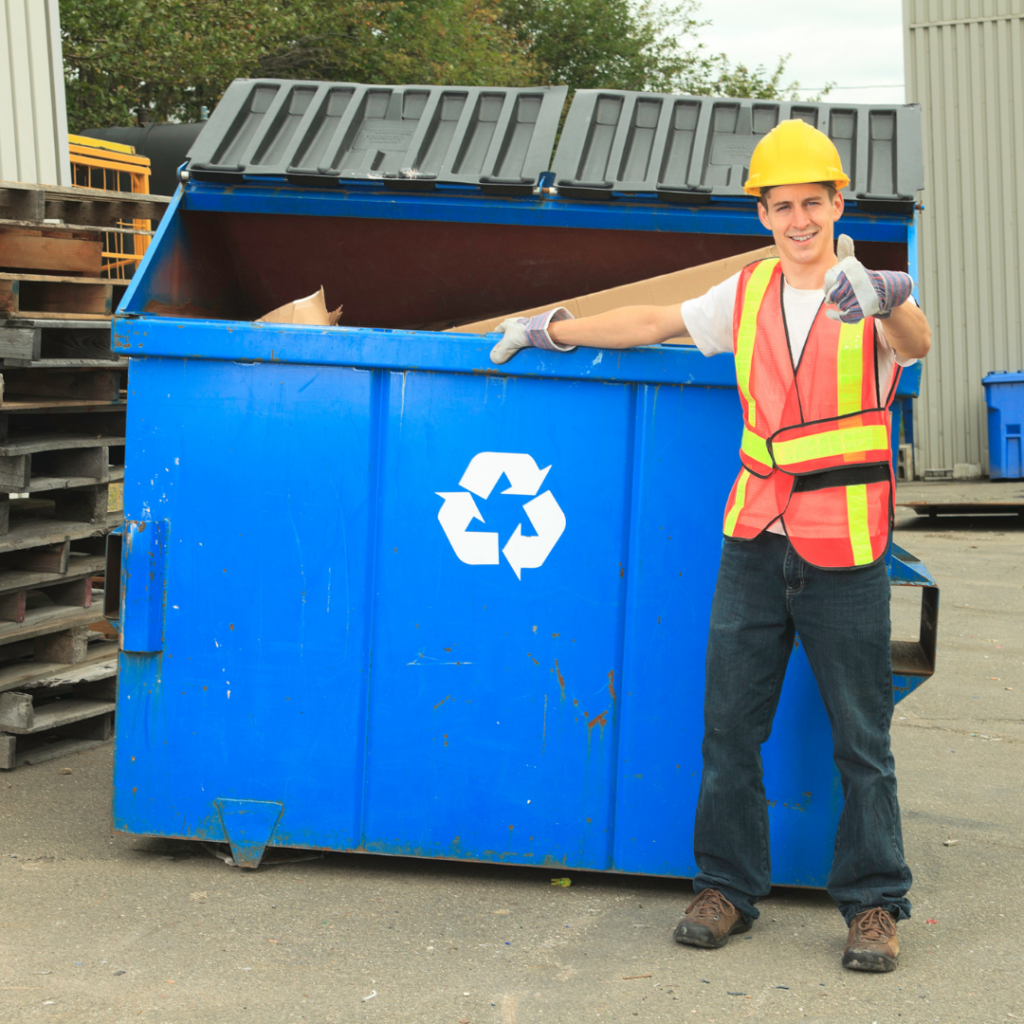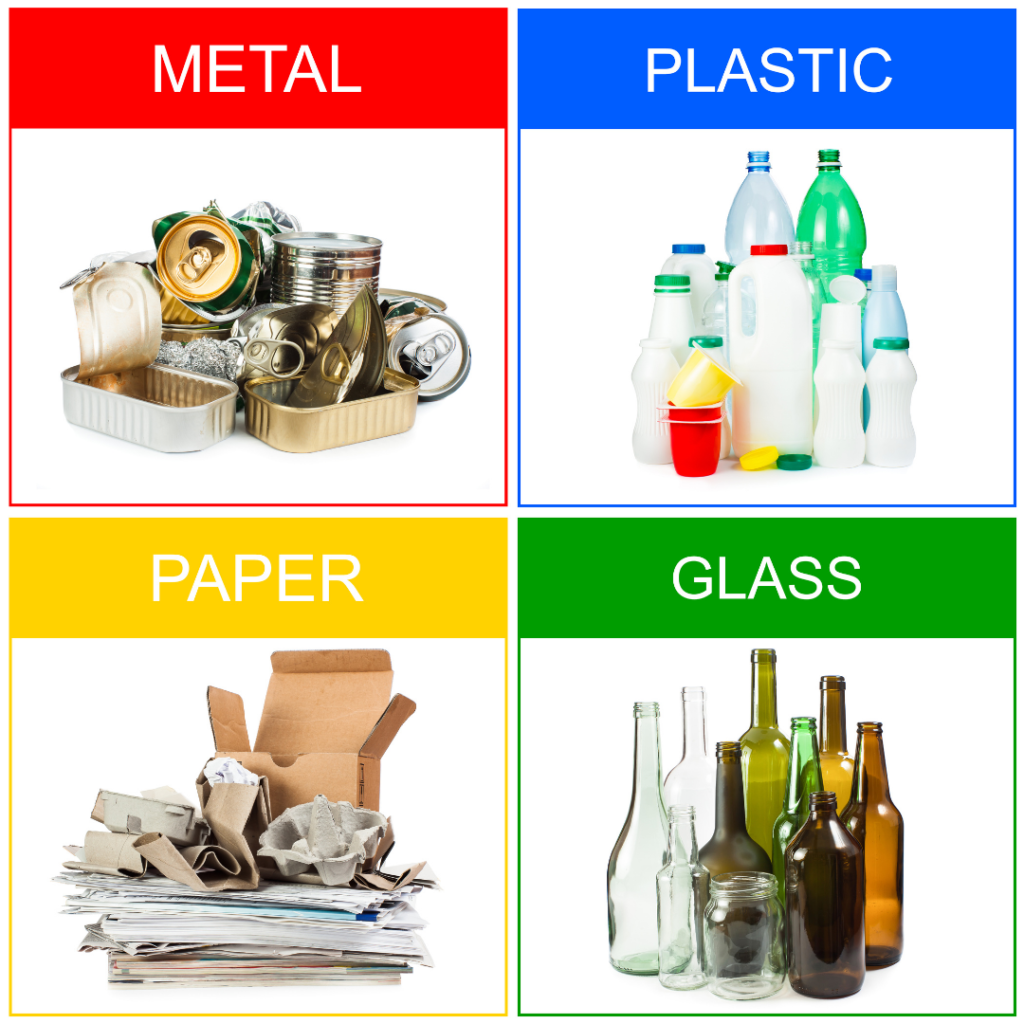 Finally, if you want to find out more about where you can recycle products, packaging, and materials, check out the Recycle Now website.
If you found this sustainable guide helpful, you may also want to read our blog post about the difference between biodegradable and compostable.
---
The Jolly Turtle supplies eco-friendly bespoke and pre-packed kits for events, travel, hospitality, and lifestyle, offering a simple and convenient way to shop for all your plastic-free essentials.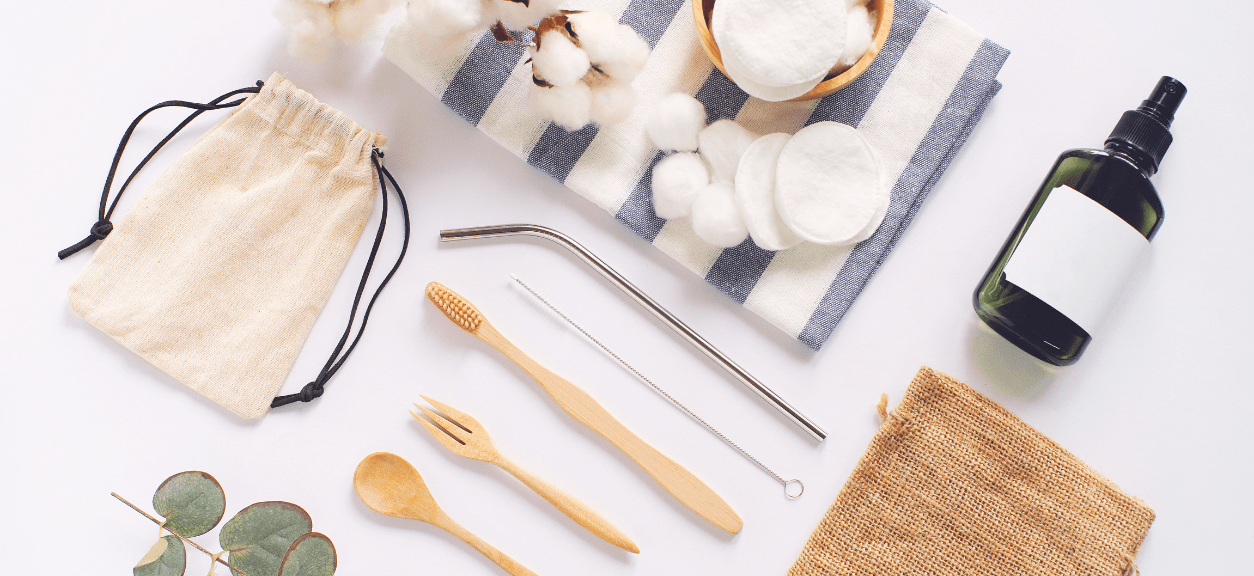 When it comes to living sustainably, you get back what you put in. When it comes to sustainable products, you get what you pay for.
What does sustainable mean?
Let's start with the definition of sustainable products. These are products that don't deplete natural, non-renewable resources. Neither do they harm the environment. However, sustainable products should provide social and economic benefits. Therefore, products made from ethical materials that implement sustainable practices in a socially responsible way.
Are they really more expensive?
There's a general perception amongst many people that sustainable products are more expensive than cheaper alternatives. And for the most part, this is true because products that are more expensive to create are usually more costly to buy. Hold on, as we'll get to the reasons why that is.
However, this doesn't mean that sustainable products have to be unaffordable.
Many people struggle to afford the basics. Therefore, some sustainable products can become unaffordable if the price tag is too high.
However, in many cases, it's cheaper to buy something more expensive of a higher quality that will last longer than a more inferior low-priced product that you will need to replace more often. There's a well-known saying – 'Buy cheap, buy twice', otherwise known as a false economy.
Usually, when you buy cheap, somebody pays an additional price. That could be people in the supply chain treated unjustly or our planet's longevity, which means we're all paying.
It's important to know the distinction between cheap and inexpensive. There's absolutely nothing wrong with getting a good deal. We all love one, right? It's the 'what' you buy and 'where' that can make a difference. The goal should be to find the right product from the right place and get the best possible deal.
Reasons to buy sustainable products
Let's take a look at some valid reasons why it pays to buy sustainably.
1. Ethical supply chain
Firstly, let's consider the supply chain of your product. From manufacturing to distribution, steer clear of companies that use slave labour or force workers to operate in poor conditions with low pay. Sustainable brands implement fair working practices. They also care about the health and wellbeing of their diverse team of employees.
Product tip: Compare cheap chocolate brands that use forced labour with artisan chocolate like Islands that support workers and the environment.
2. Quality materials and ingredients
Check the ingredients and materials for harmful chemicals that could damage you or the environment. Quality products are usually made to last longer and function more effectively.
Product tip: Compare flimsy single-use disposable face masks with multi-layered reusable face coverings made from cotton that will last several months.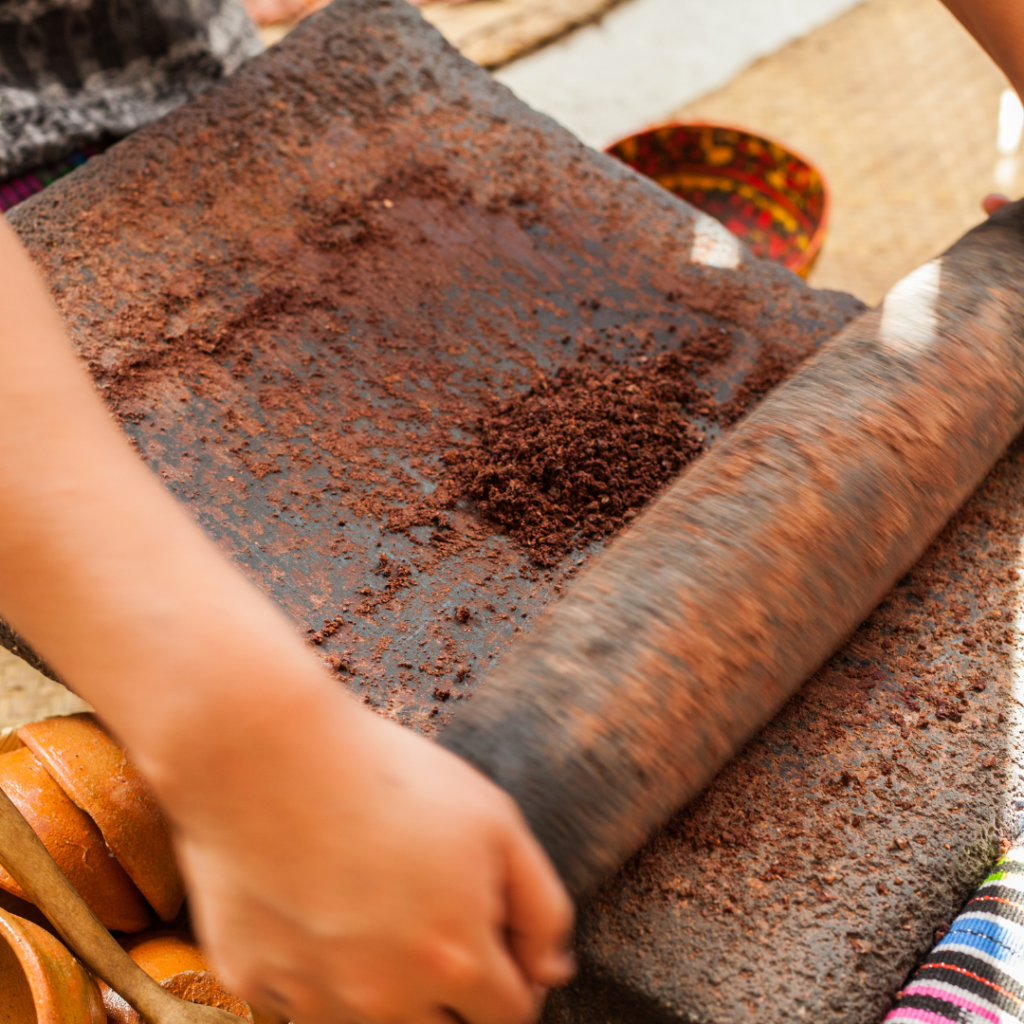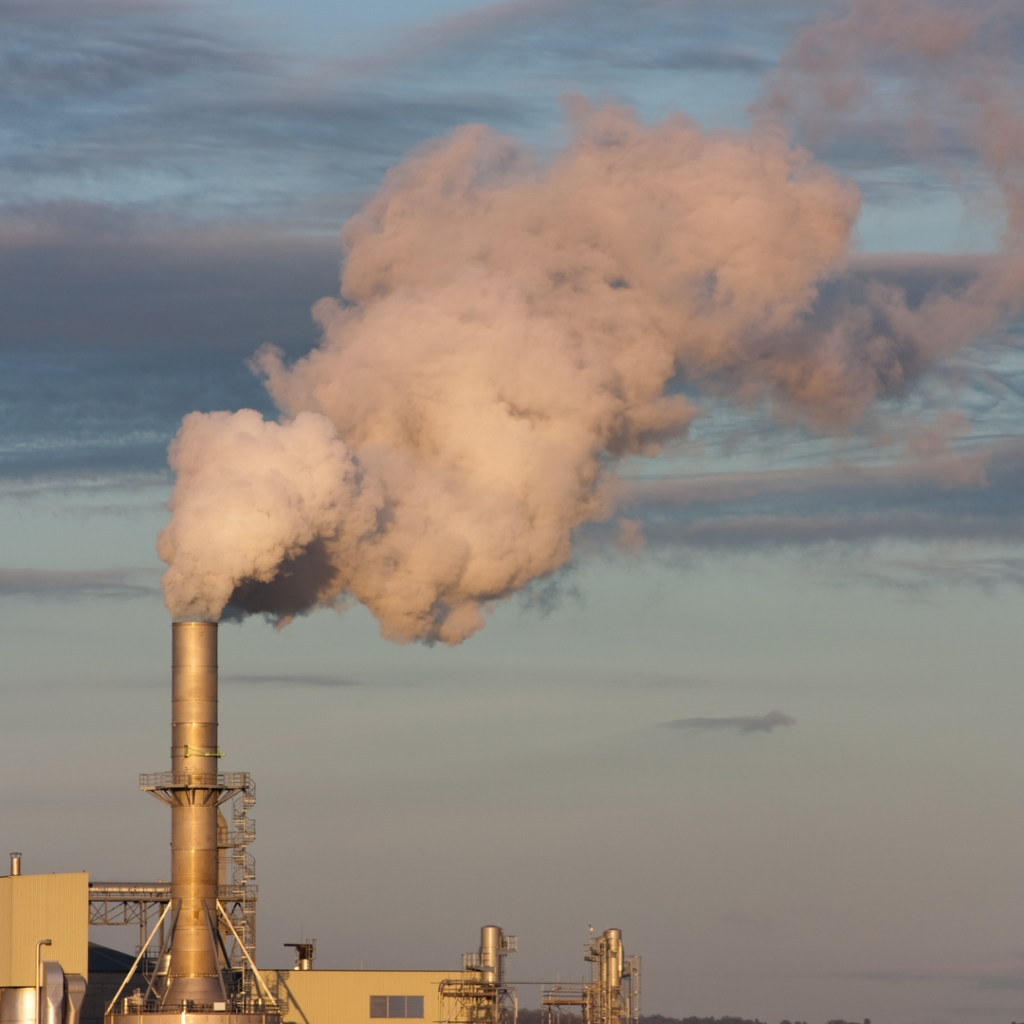 3. Packaging and parts
Who else throws their arms up in exasperation when they buy a seemingly sustainable product wrapped in single-use plastic? Waste management across the entire supply chain of a product is vital to reduce plastic pollution and our carbon footprint.
When you're ready to dispose of your product, remove the parts and recycle responsibly. The same applies to packaging, where some components may be recyclable and others not. If you're not sure how a product will be packaged and shipped, it's wise to ask the retailer to reduce plastic packaging.
Product tip: Compare synthetic-based deodorant aerosols with natural deodorant packaged in reusable and recyclable tins.
4. Longevity
After reducing, reusable is the most sustainable way to maintain a circular economy. Such products last longer and therefore will generally be cheaper in the long term. Think quality materials and ingredients that may cost more. Also, consider buying second hand for some products.
Product tip: Compare single-use menstruation products with sustainable period products such as a reusable, non-toxic menstrual cup that can last up to 10 years.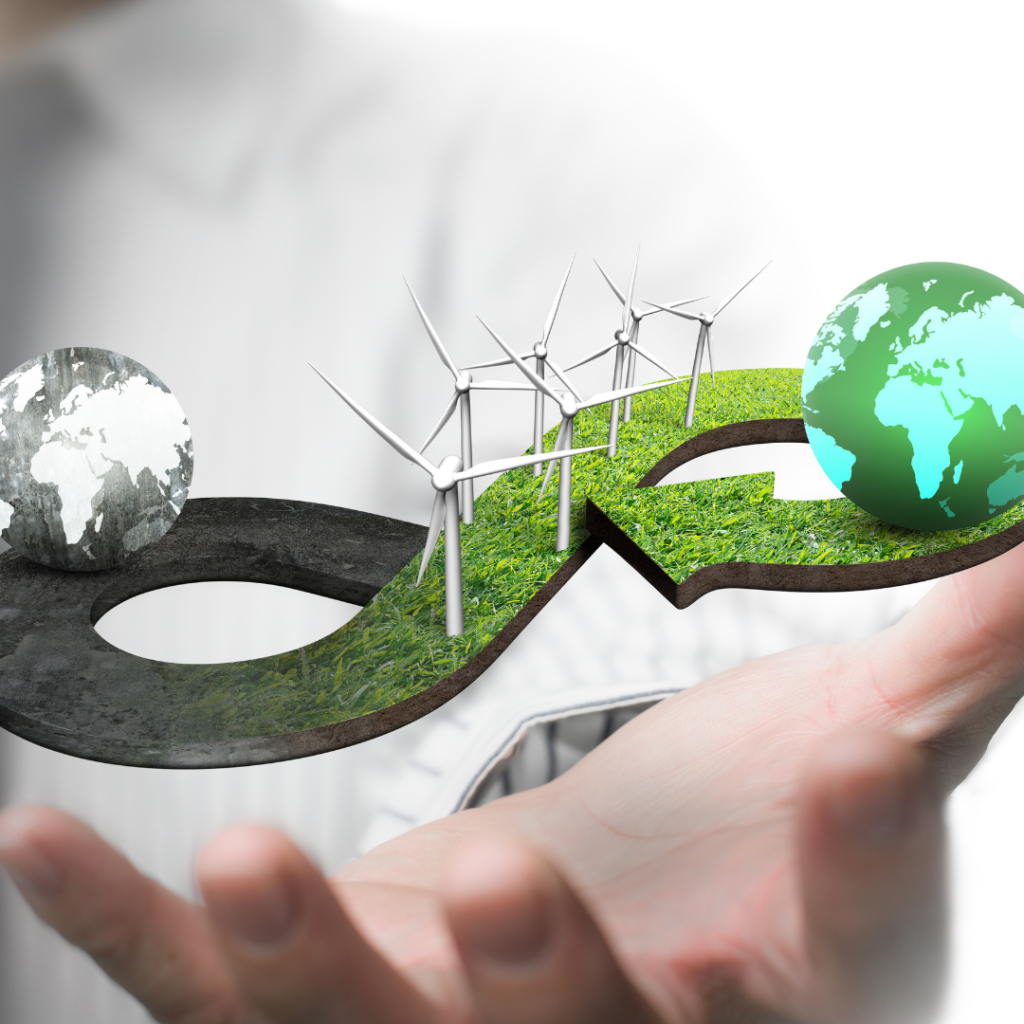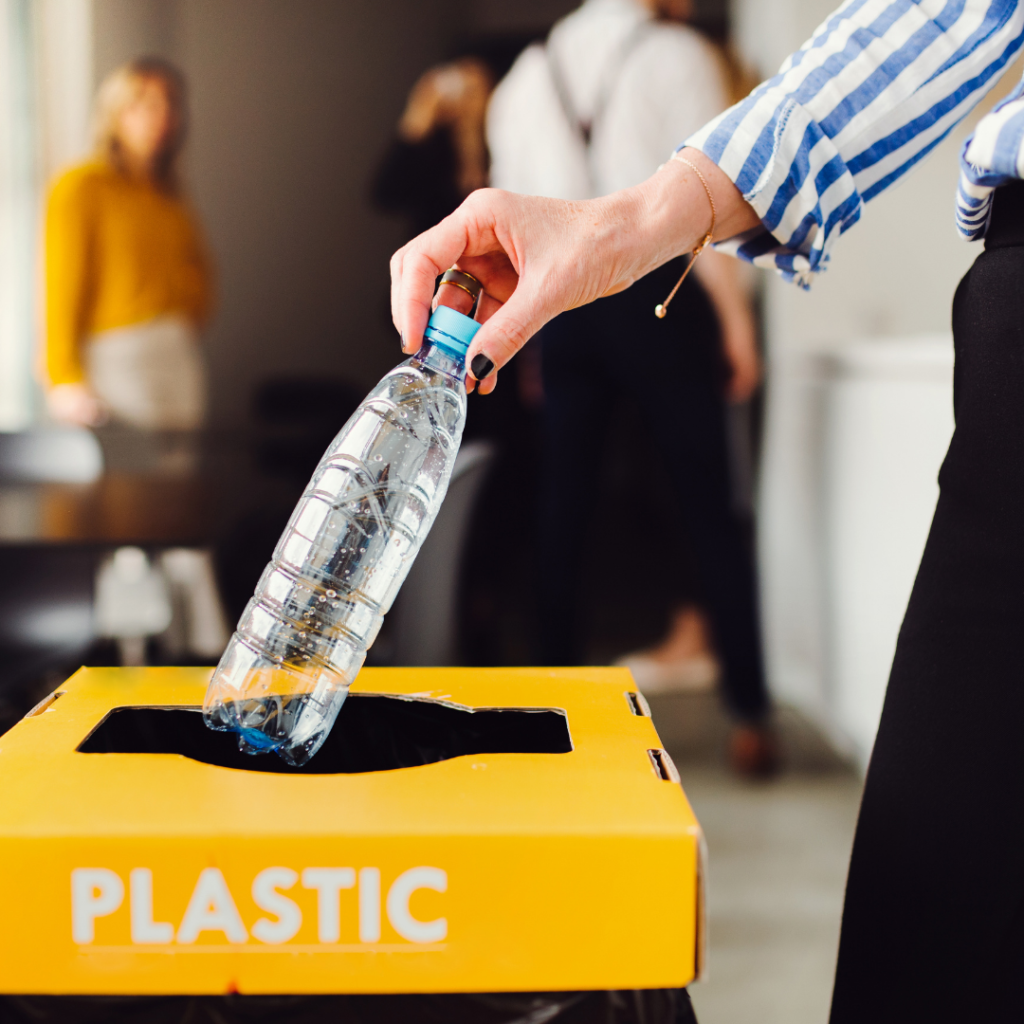 5. Handmade
Buying handmade usually means you'll be supporting an independent business. You'll also be purchasing something unique that somebody has put care and attention into making. As well as encouraging craft skills, the carbon footprint of handmade products can be much smaller. This is because there is no need for large factories or long-distance distribution. You can also bet that every time you buy handmade, your maker will do a happy dance!
Product tip: Compare paraffin candles with hand-poured soy candles that burn for longer and have a more potent natural fragrance.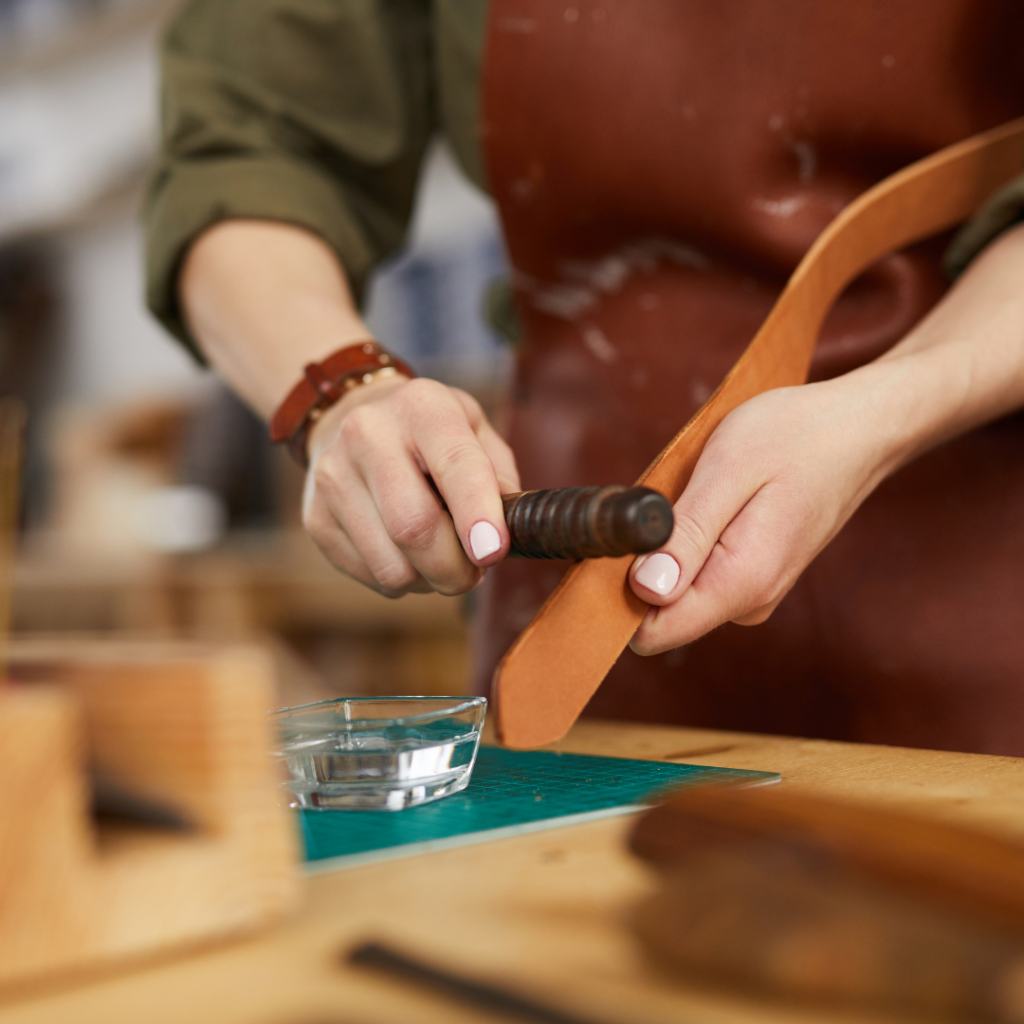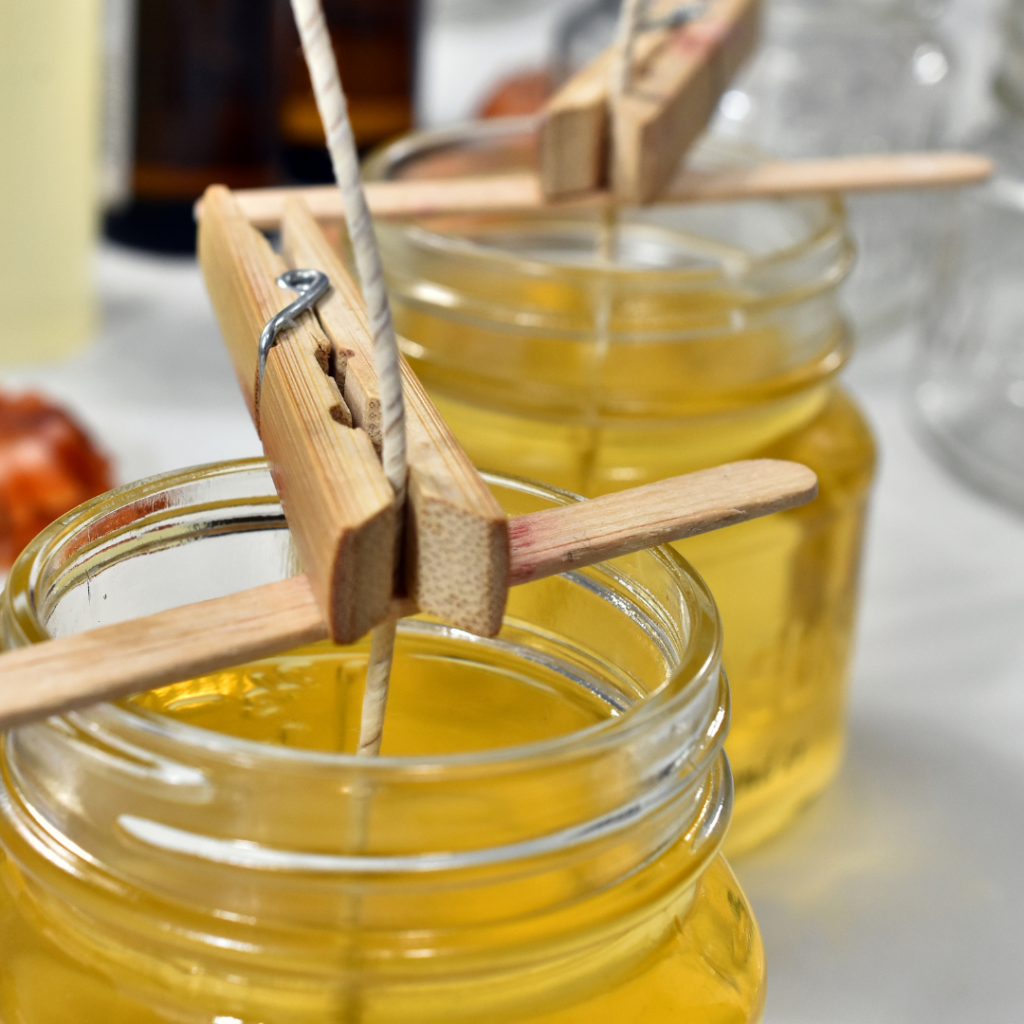 ---
In conclusion, before you buy cheap, think twice. Was the product made ethically, using non-harmful materials or ingredients? Is the packaging excessive and unsustainable? Are you likely to have to replace the product sooner than you expect? Does the seller have core values beyond making money?
Finally, be aware of companies that greenwash – those that deceptively market themselves as sustainable. Labelling a product as compostable doesn't mean it is. Unfortunately, there are plenty around, so do your research, don't be afraid to ask questions and do not be misled!
We think buying sustainable products is worth it. Still not sure? Have a browse of our online shop and check out the quality, eco credentials and very affordable prices.
---
The Jolly Turtle supplies eco-friendly bespoke and pre-packed kits for events, travel, hospitality, and lifestyle, offering a simple and convenient way to shop for all your plastic-free essentials.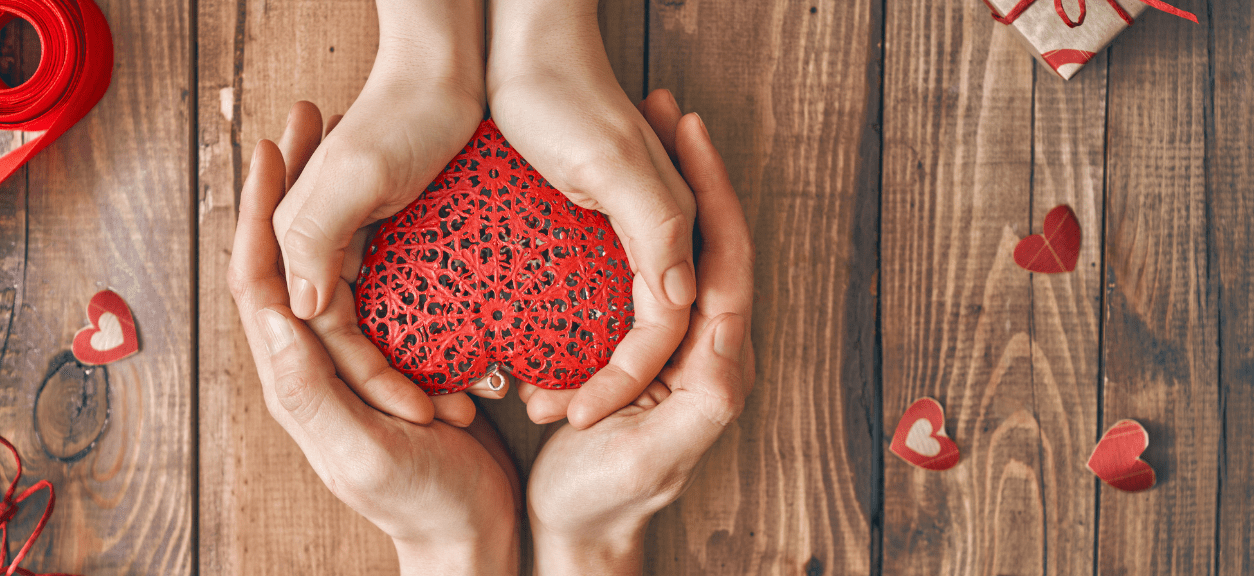 Keep sustainability at the heart of your Valentine's Day celebrations this year with our ethical gift guide.
Why the planet doesn't love Valentine's Day
Valentine's Day is big business but, unfortunately, contributes to a vast amount of unnecessary waste every year. Consequently, all of that waste has an enormously detrimental impact on the environment.
Valentine's Day is likely to be celebrated by 40 million Brits this year, with an estimated total spend of around £1 billion. That's a significant drop from 2020, where the average spend and number of people celebrating was much higher.
Unsurprisingly this will be down to the limited options while we're in lockdown. For example, romantic meals will be restricted to takeaways or cooking at home. Romantic getaways abroad will also have to wait.
But that still means we'll throw out millions of roses, cards, bottles of bubbles, sweet treats, and tonnes of food waste and unrecycled packaging. As a result, most of this waste will likely end up in landfills or our oceans.
How ethical gifting can help
However, Valentine's Day doesn't have to be a big, expensive commercial affair. It should be about the thought and time you put into making your gift personal, and it doesn't even have to cost a penny.
Neither does it have to involve single-use plastic that will only end up discarded after use and doomed to a landfill or the oceans.
If you've left Valentine's Day a bit late this year or you're struggling to find the right ethical gift for your loved one, a friend (or for yourself – after all, we all need some self-love), then this blog post is for you!
We've put together a list of our favourite ethical gift ideas that will hopefully make an impact on your loved one without negatively impacting on the planet. Additionally, we give some top tips and fascinating facts about each one.
Whatever you do this Valentine's Day or Galentine's Day, don't give the gift of nothing.
Top 10 ethical gifts
1. The V-Card
First up in our ethical gift card is the V-Card. Unfortunately, many supermarkets sell greeting cards wrapped in plastic, but the good news is that there are plenty of eco-friendly alternatives.
Let's start with whether you need a card. It shouldn't be obligatory. How about a handwritten note, or simply telling each other how you feel? However, cards can be special too, so here are some sustainable options.
If your card is made from paper or card, you should recycle it. However, as it takes 8,000 trees to produce 25 million Valentine's cards, it's best to opt for cards made from recycled card.
Secondly, avoid cards with glitter, foil, ribbon, and battery-operated audio devices, as these are often difficult to separate from the card and so can't be recycled.
Thirdly, if you're feeling creative, you could reuse previous cards or photos to make a new card.
Finally, e-cards are completely zero waste and perfect if you've not left yourself enough time to buy or make one in advance.
Top tip: You can find out more about recycling greeting cards from Recycle Nation.
Fascinating fact: Teachers receive the most Valentine's Day cards, followed by children, mums, wives, then pets.
2. Chocolates
What's Valentine's Day without indulging in chocolate? So many choices, yet so much plastic! Not to mention unsustainable palm oil – that nasty ingredient that is the cause of so much deforestation and wildlife displacement and deaths.
Plastic and palm oil aside, child labour and slave labour is, unfortunately, commonplace in the supply chain of sizeable commercial chocolate brands. In other words, avoid this type of chocolate.
Go premium with Fairtrade artisan chocolate like Islands Chocolate, a great sustainable option. It's vegan, made on family-run cocoa farms, has an ethical supply chain and is wrapped in sustainable packaging. Additionally, it comes with a free Spotify playlist, exclusive to each flavour!
Top tip: Buy dark chocolate with at least 70% cocoa if you want to ensure more of your money goes to cocoa farmers.
Fascinating fact: Chocolate is an aphrodisiac and was known as Casanova's favourite dessert.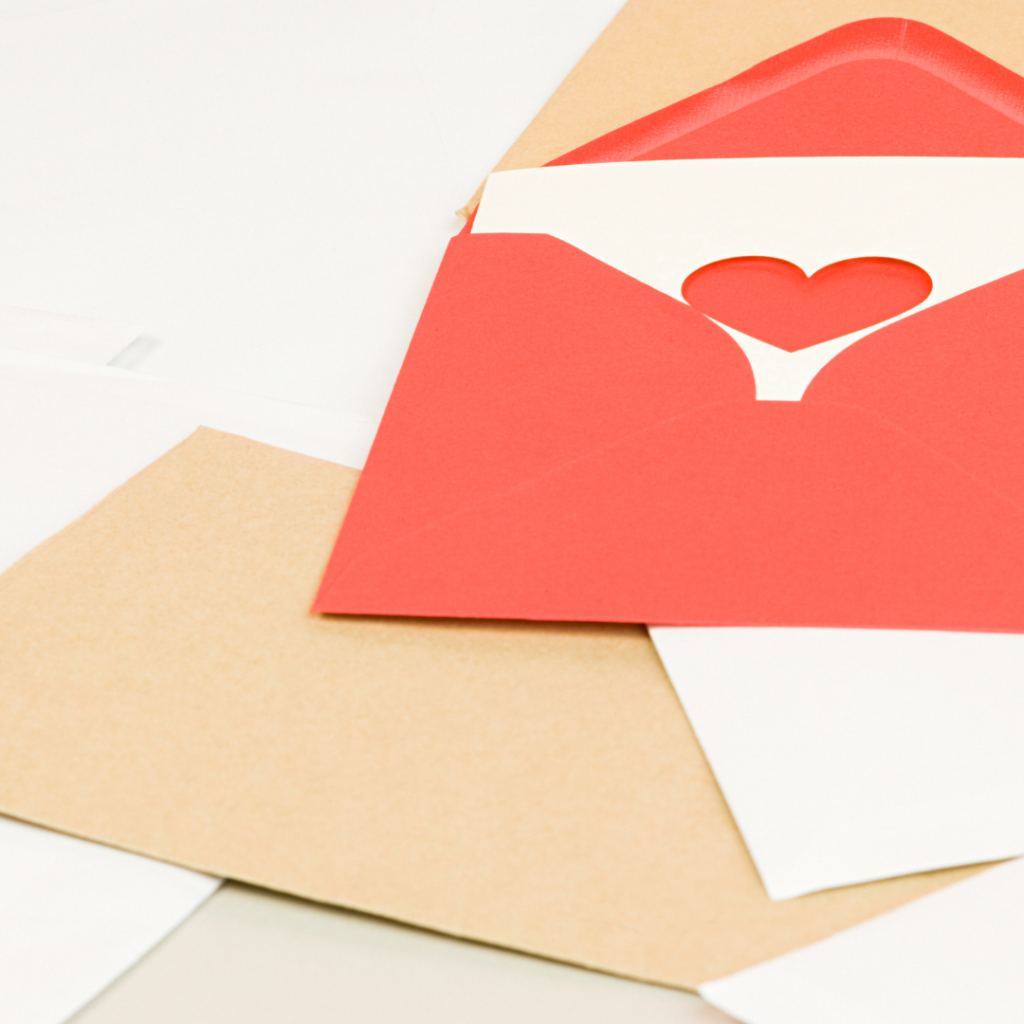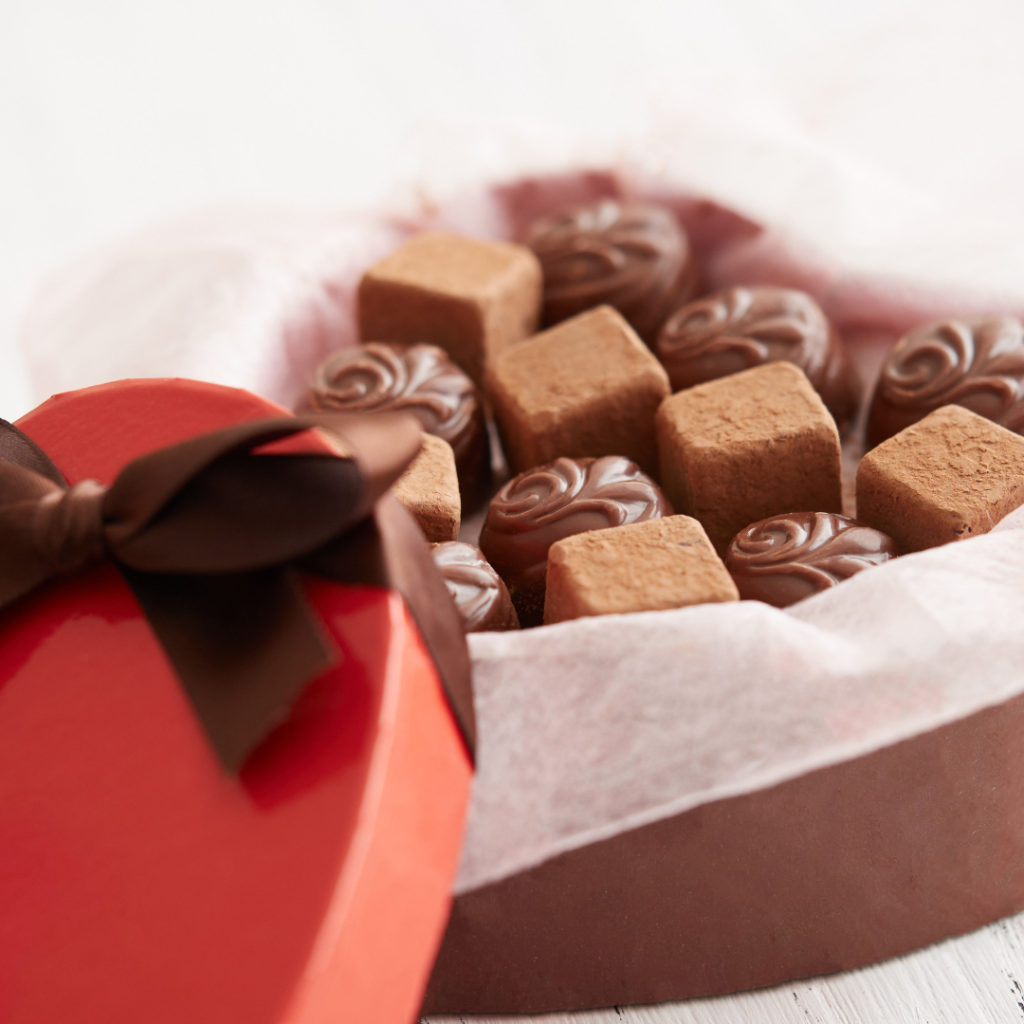 3. Flowers
Red roses may look lovely, but they're not 'green'. The UK imports 90% of flowers, including red roses, which are not in season in the UK at this time of year.
This year opt for locally grown seasonal flowers and try and buy organic. You'll support British farms and reduce carbon emissions from air miles and pesticides.
In addition, avoid flowers wrapped in plastic and ask your florist to wrap paper. It looks so much nicer and can be recycled.
Instead of throwing flowers away once they come to the end of their life, you could turn them into something new, like flower crowns, face mist, or add them to candles. There are plenty of other innovative ways to repurpose flowers if you search online. Otherwise, you can pop them in your compost waste.
On the other hand, if you're not very green-fingered, consider a plant instead of flowers as it should last longer.
Top tip: To preserve your flowers for longer, dissolve three tablespoons of sugar and two tablespoons of white vinegar into the water and cut the stems.
Fascinating fact: 15% of women send themselves flowers on Valentine's Day. We are all for self-love!
4. Candles
A candle can help create a cosy, romantic atmosphere and is perfect for a special occasion like Valentine's Day.
However, paraffin wax is the main ingredient used to produce many candles on the market. These types of candles emit toxic pollutants into the air when burning, as they are a by-product of petroleum. As a result, you can imagine what it does to the air in your home.
Therefore, choose a sustainable candle such as Lit Candles, vegan and 100% plastic-free. The natural ingredients ensure a longer lasting fragrance and will burn for up to 50% longer than paraffin wax candles.
Top tip: When you light a new candle for the first time, let it burn enough for the entire top layer to become liquid; otherwise, it won't burn evenly.
Fascinating fact: Soy wax candles are the only type that is safe for eating and cooking with (although it's not recommended).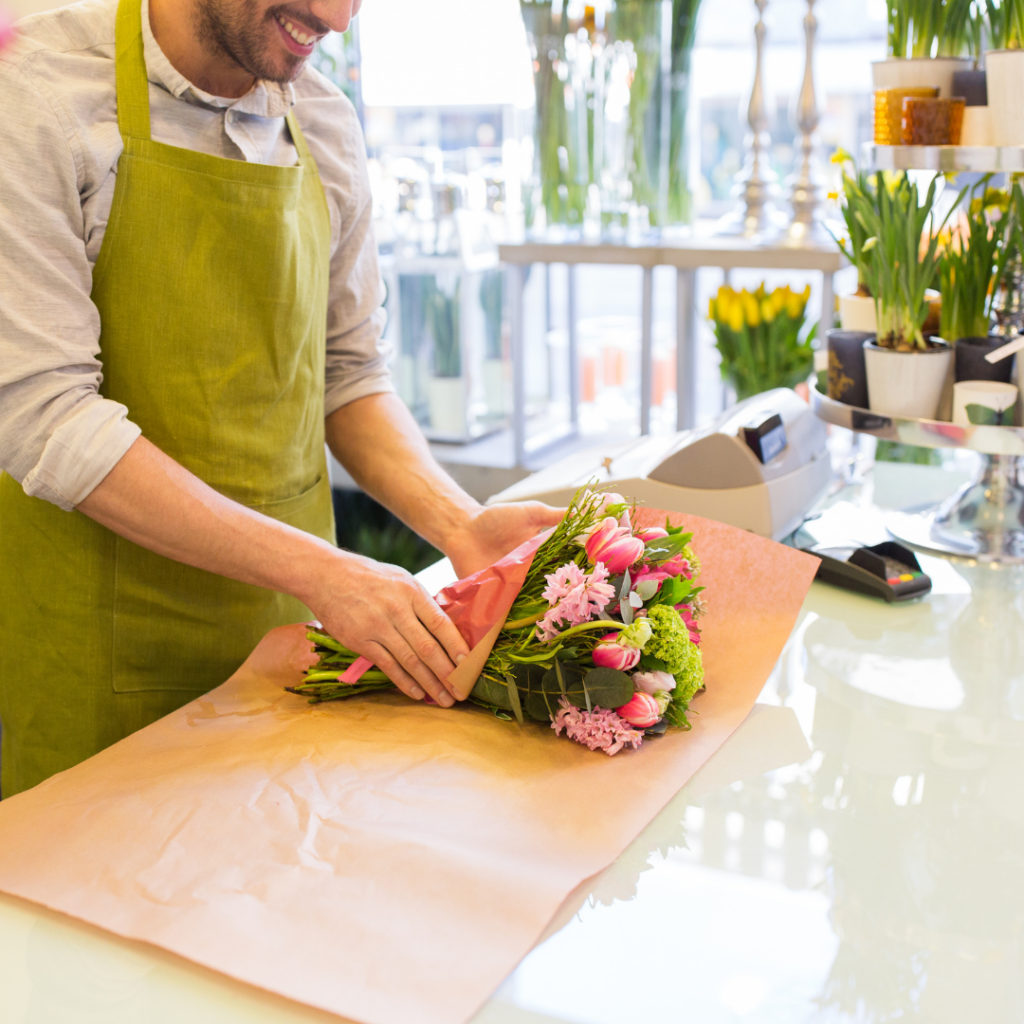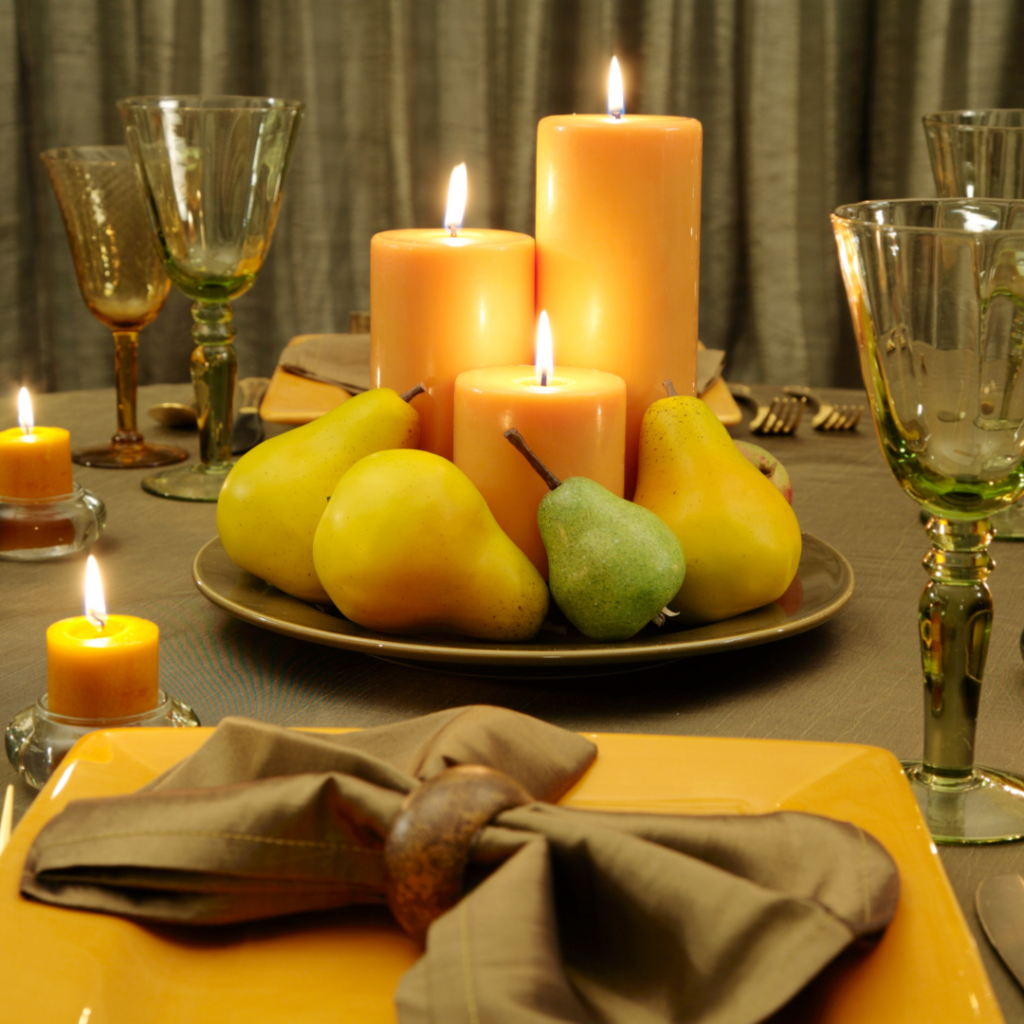 5. Jewellery
Ethical jewellery is about more than Fairtrade materials and conflict-free diamonds. It's also about ensuring fair wages and working hours, and not using child labour or production methods that pollute the environment.
Etsy is home to thousands of handmade jewellery brands, including second-hand vintage finds. Therefore, it's great for finding a unique gift. If you're unsure how it will be packaged, request plastic-free packaging in your delivery.
Are you planning to pop the question? See number 10 on our list!
Top tip: Keep jewellery inside a jewellery box and separate from other jewellery to prevent it from becoming tarnished.
Fascinating fact: Jewellery accounts for 24% of the money spent on Valentine's Day.
6. Beauty Products
Most of us love a bit of pampering, but we don't all have the time or money to go to a spa. Pampering is also more difficult as salons have been closed for the best part of a year. So, what better way than to treat your eco-conscious loved one than an affordable, ethical gift box full of lovely natural and organic products that are also plastic-free.
Our Eco Pamper Gift Box makes the perfect Valentine's gift for a loved one or yourself. It contains five luxury and sustainable products in a beautiful premium gift box that can be reused.
Top tip: You can recycle plastic beauty product packaging (including tubes, lids and caps) from any brand with the Teracycle and Return to Origins recycling programs.
Fascinating fact: It can take almost 1,000 years for the average plastic moisturiser pot to decompose.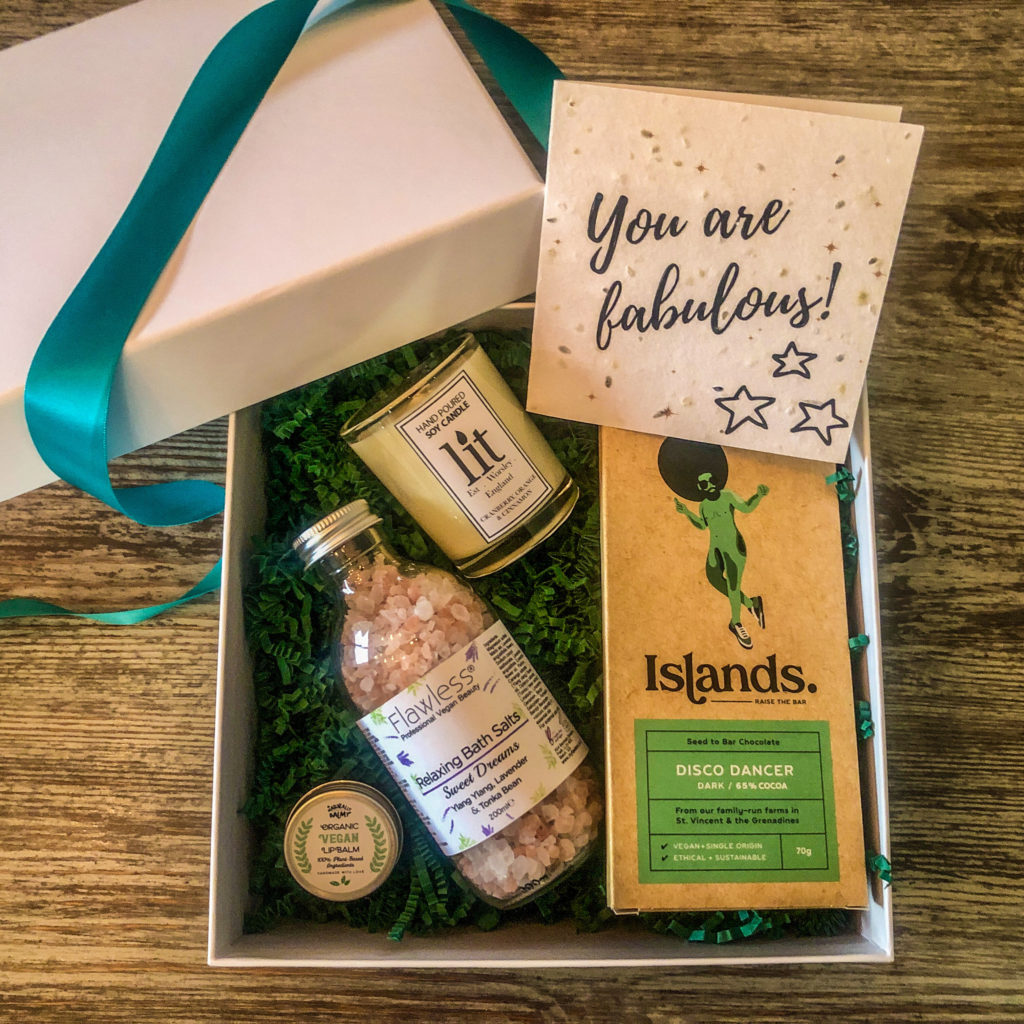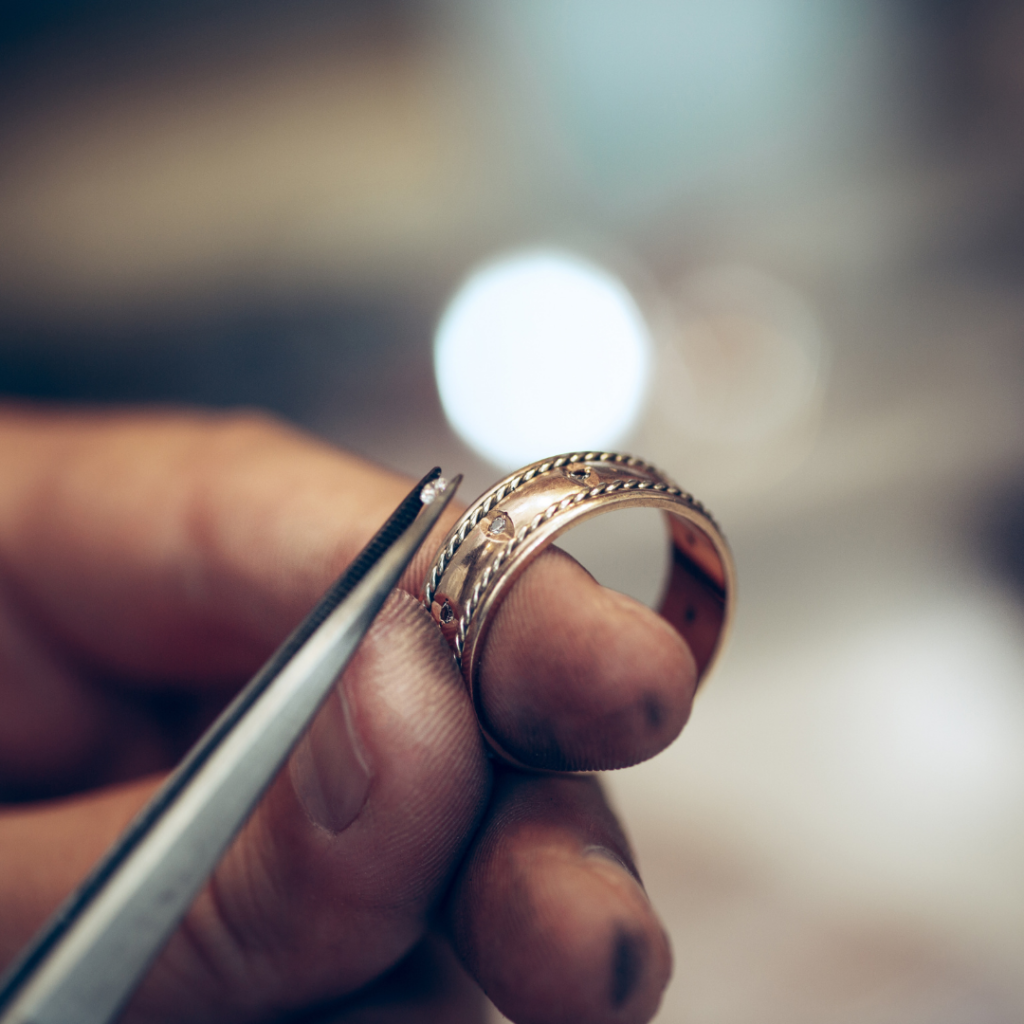 7. Organic Alcohol
Getting merry with your other half is a great way to enjoy Valentine's Day, so how about getting a bottle of your other half's favourite tipple as a gift? Whether it's bubbles, wine, spirits, or beer you're looking for, there are some delicious sustainable options out there.
Drinking champagne, sparkling wine, prosecco, or cava feeds the mind as much as the senses, which is why it is such a popular drink for celebrations. Fortunately, many producers in the Champagne region of France, Great Britain, and Italy are committed to increasing sustainable winegrowing practices.
Whatever you buy, go for organic if you can. Organic alcohol is the most ethical option as it's grown without synthetic pesticides, herbicides, fungicides and chemical fertilisers. Consequently, it's better for your body and the environment. Check out some sustainable options below:
Top tip: When pouring bubbles, hold the glass at an angle; otherwise, more alcohol will escape in the form of air bubbles.
Fascinating fact: Corks popped from champagne or sparkling wine can erupt at up to 60mph, so mind those eyes!
8. Make something
If you genuinely want to show you've made an effort this Valentine's Day, show your love by making something that you know your partner will truly appreciate.
If they love music, how about a mixtape or digital playlist containing tracks that mean the most? This is my personal favourite in our list of ethical gifts.
Alternatively, you could bake some Valentine's biscuits, jam tarts, or make a special dinner, for example. Or how about a unique massage?
Top tip: If you're planning to bake or cook, try to get sustainably sourced ingredients not packaged in single-use plastic.
Fascinating fact: The first mixtapes appeared in the mid-1970s in New York City by DJs Kool Herc and Afrika Bambaataa, who influenced the hip hop movement.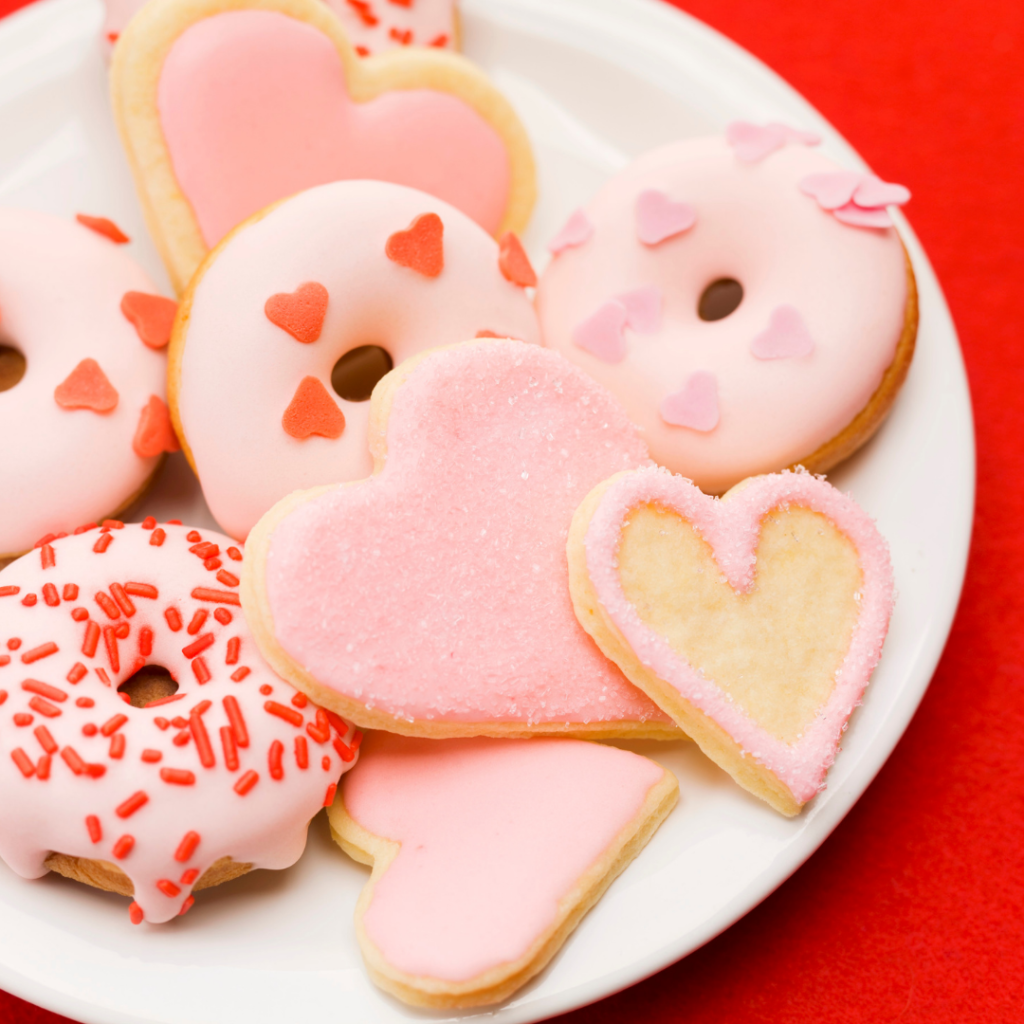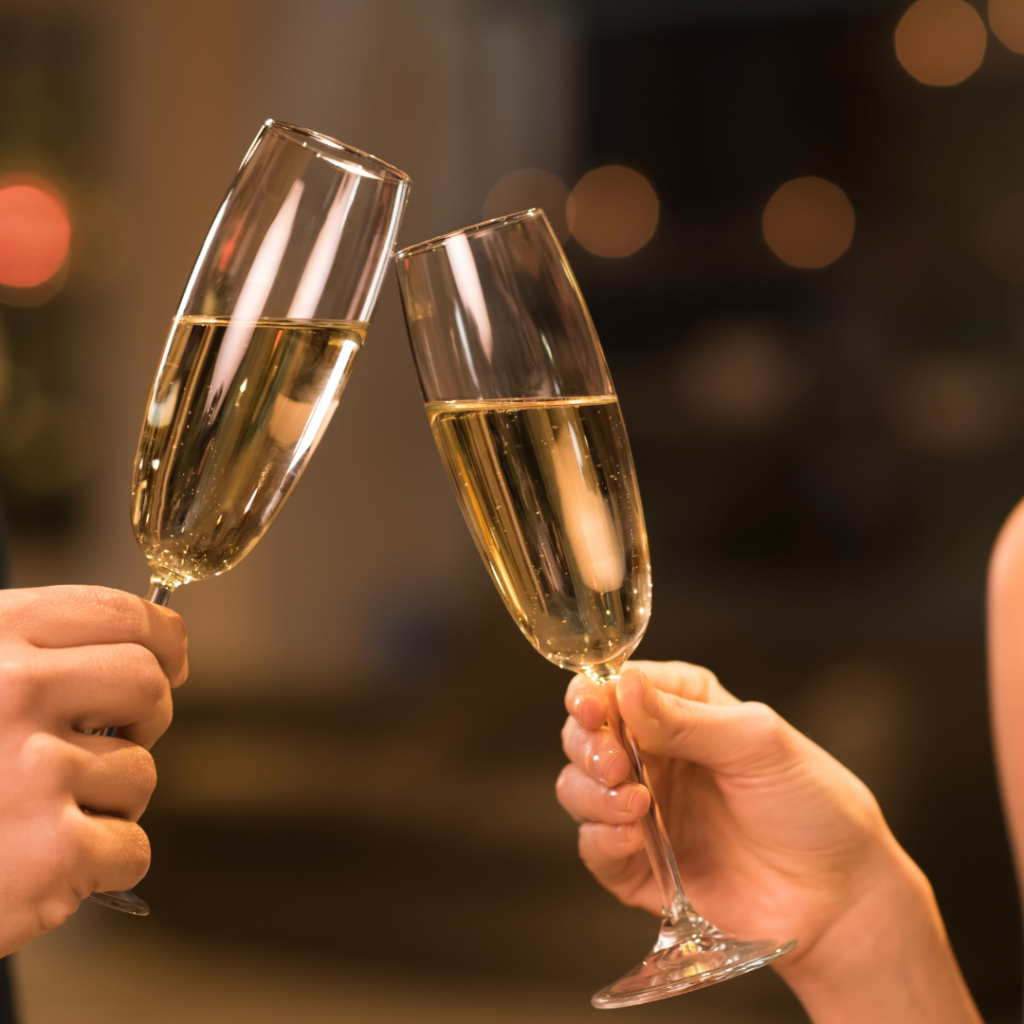 9. Charity Gift
If you want to touch more than one heart this Valentine's Day, a charity gift is the ultimate generosity. The pandemic has a detrimental impact on charities' incomes, significantly less than what they budgeted. Therefore, financial support is needed now more than ever.
Whether you want to help build farms, fill classrooms or plant trees, for instance, a charitable gift will give you that warm and fuzzy feeling knowing that you're helping to change lives around the world for the better. Here are some charitable gift ideas:
Top tip: If you're not sure which charity to give to, Charity Navigator can help you search for a cause close to your heart that is legally registered, well-established and has a proven track record of success.
Fascinating fact: The total income of all UK charities combined is about £48 billion, about £10 billion less than what Tesco makes.
10. Proposal of Marriage!
The final one in our ethical gift guide, we're talking marriage proposals.
Did you know that over one million people will get engaged on Valentine's Day? Therefore, if you're waiting for the right time to pop the question, this 14th February could be the perfect date.
Firstly, if you're looking for the perfect sustainable ring, The Natural Wedding Company has compiled a list of ethical engagement and wedding ring jewellers.
For unique and sustainable ideas for popping the BIG question, we love the idea of a 'tiny tag book', where you fill out miniature pages with special messages contained in a gift box.
Additionally, how about making your hopefully soon-to-be fiancé/fiancée a special breakfast in bed with a very memorable cup of tea?
Top tip: If you want to recreate a favourite restaurant or destination where you'd like to have proposed if we weren't in lockdown, you'll have to get creative. For instance, you could decorate the area related to that culture, play the relevant music genre, and cook or order a takeaway based on the food.
Fascinating fact: The world record for the most prolonged engagement is 67 years! The couple finally took the plunge and married aged 82.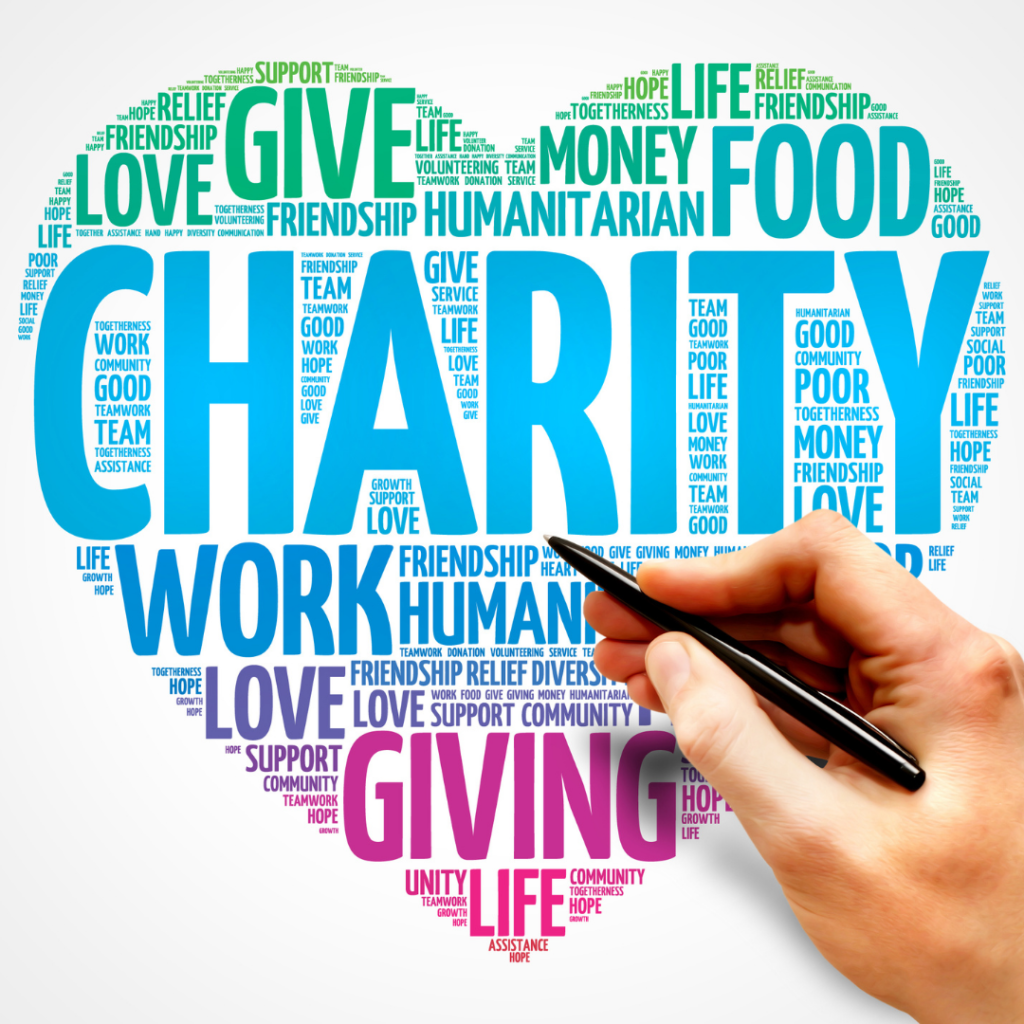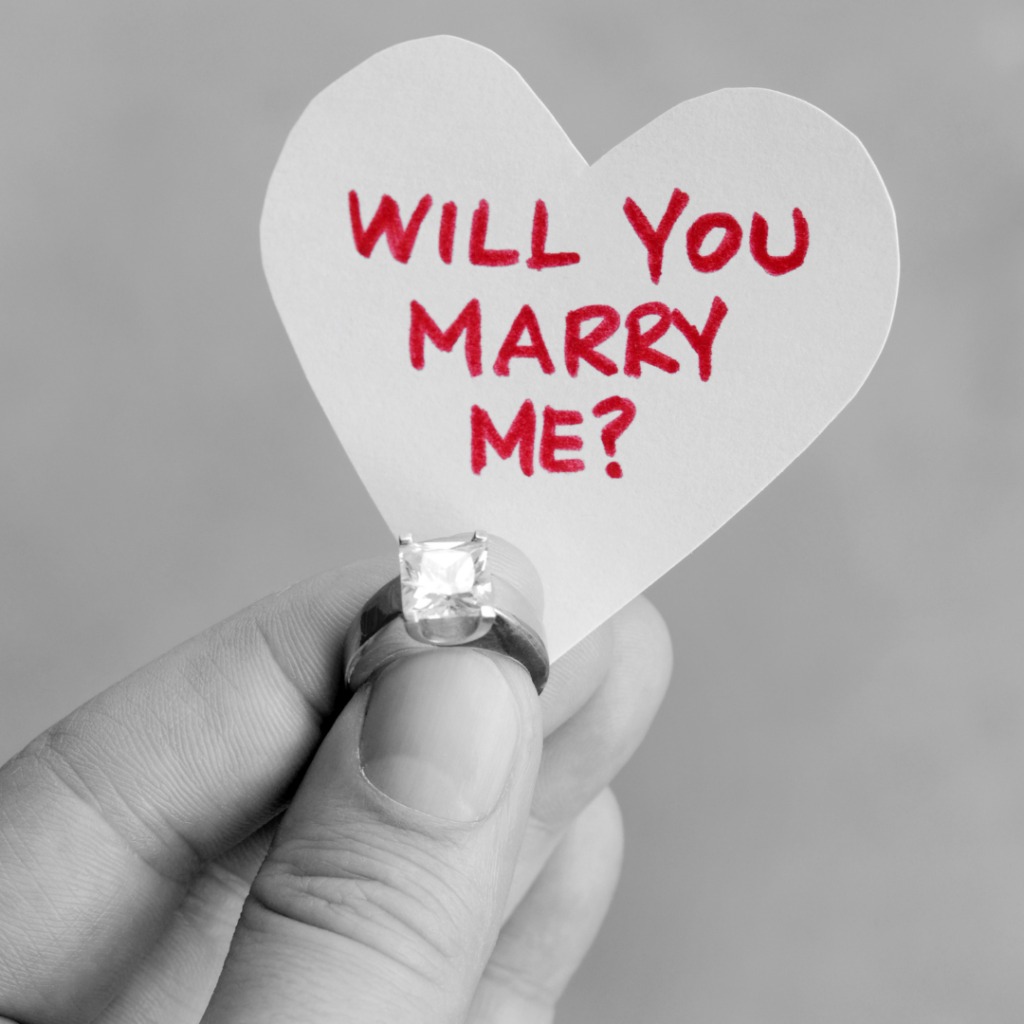 In conclusion, if you plan to celebrate Valentine's Day this year, we hope you find our ethical gift guide useful.
---
The Jolly Turtle supplies eco-friendly bespoke and pre-packed kits for events, travel, hospitality, and lifestyle, offering a simple and convenient way to shop for all your plastic-free essentials.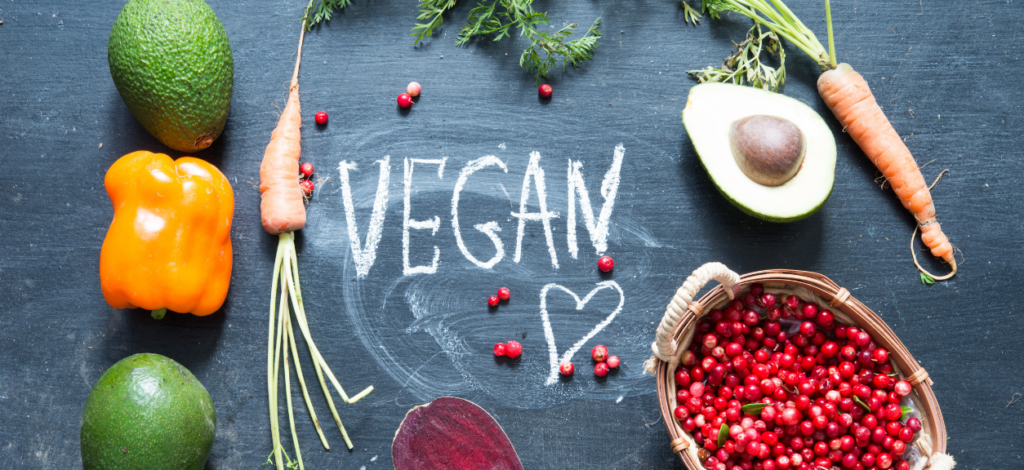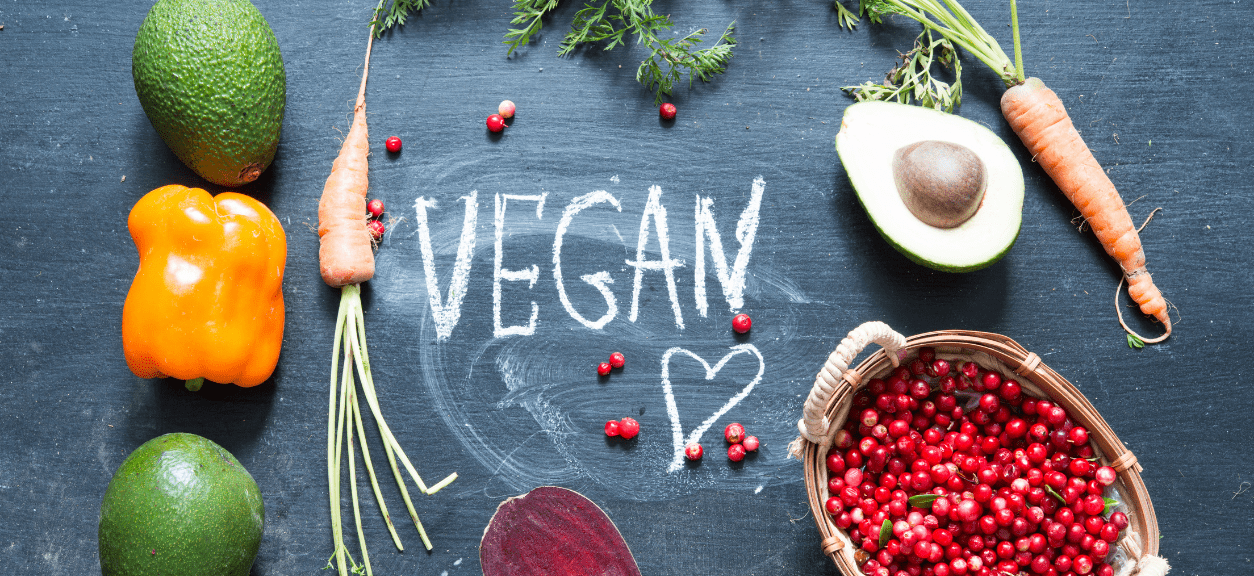 Why go vegan?
Going vegan is more than cutting out animal products from your diet. It's also about choosing not to wear or use products that originate from animals. Vegans have different reasons for adopting this lifestyle choice. It may be because they want to help protect the environment, safeguard animal rights, or adopt a healthier diet.
You may be thinking about dipping your toes into veganism. Or, you may consider yourself a hardcore vegan and want to find even more ways to cut out your consumption of animal-sourced products.
This article explores the negative impact of non-vegan products, focusing on food, fashion, and cosmetics.
Let's start with a bit of background. Veganism was started in 1944 by the Vegan Society. Since then, it's become increasingly popular. And this can only be a good thing for people, wildlife, and the planet. After all, there's no better time than now to consider how we can help create healthier lives for ourselves and our environment.
Veganuary is a time of year when a new wave of eco-conscious consumers take action and go vegan. They do this to reduce their consumption and use of animal-based products. Over 400,000 people signed up to Veganuary in 2020, with more expected to sign up this year.
If you want to try Veganuary this year, sign up here (it's never too late). The Veganuary website also offers plenty of great tips and recipes to help you on your vegan journey.
But, before you do sign up, check out our top 3 areas where you can make a positive impact by going vegan.
Vegan Food
Firstly, switching to a plant-based diet can positively impact you and our planet. A vegan diet means not eating or drinking any ingredients from animals. For instance, meat, dairy, and eggs.
Going vegan is more straightforward now than it's ever been. With so many delicious and nutritious plant-based recipes and meal subscription plans available, the demand for eating more plants is higher than ever.
If you're wondering why going vegan is for the planet, let's have a look at some of the benefits, starting with you.
Plant-based foods lower the risk of health issues, such as heart disease, cancer, and diabetes. In addition, it can improve cardiovascular health.
Avoiding meat and dairy is also healthy for our planet. Plant-based foods have a low carbon footprint, therefore reducing greenhouse emissions significantly. It also cuts down the amount of land needed to farm plant-based foods compared to meat.
Did you know that meat production (especially beef) accounts for more methane emissions than any other source?
However, if you're not ready to cut out meat and dairy entirely or permanently, consider transitioning to vegan slowly or making some days of the week meat-free.
Interesting fact:
The methane cows produce that causes global warming is from burping, not flatulence, as most people believe.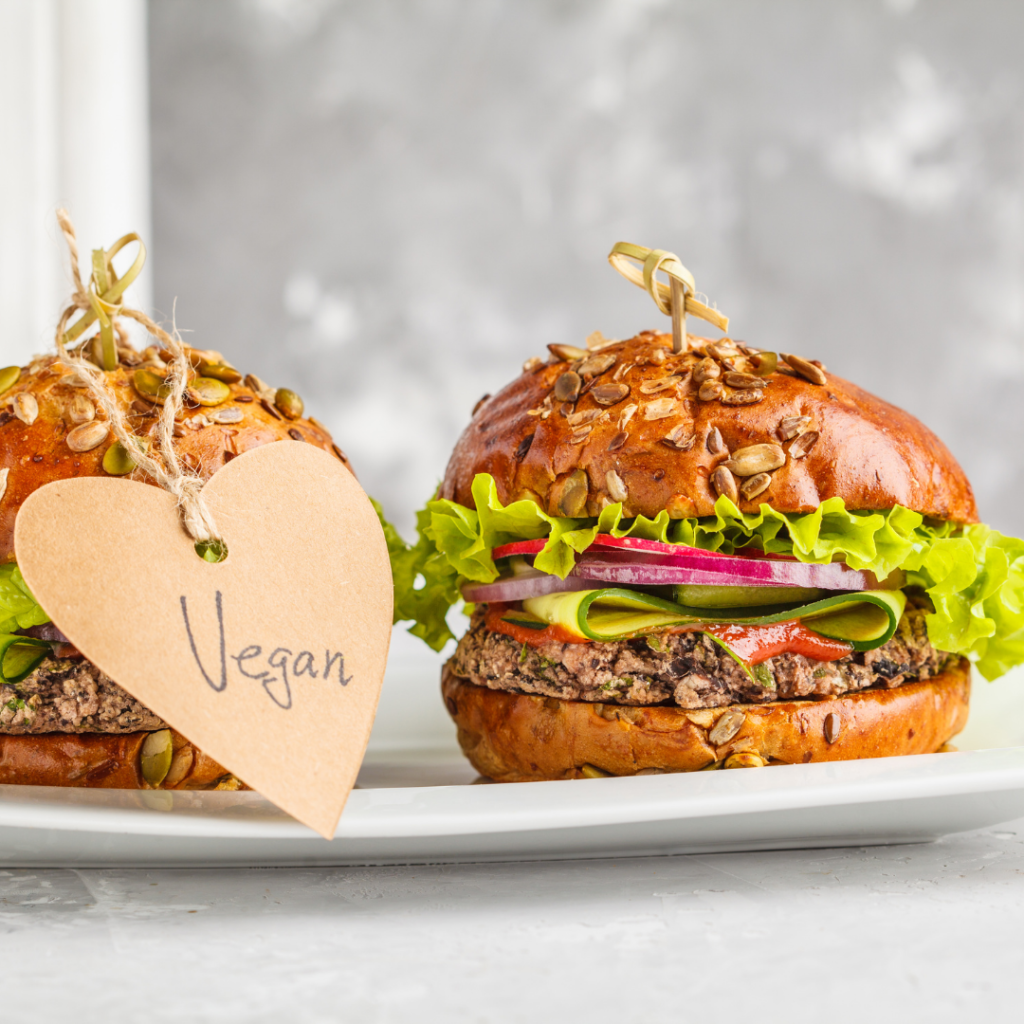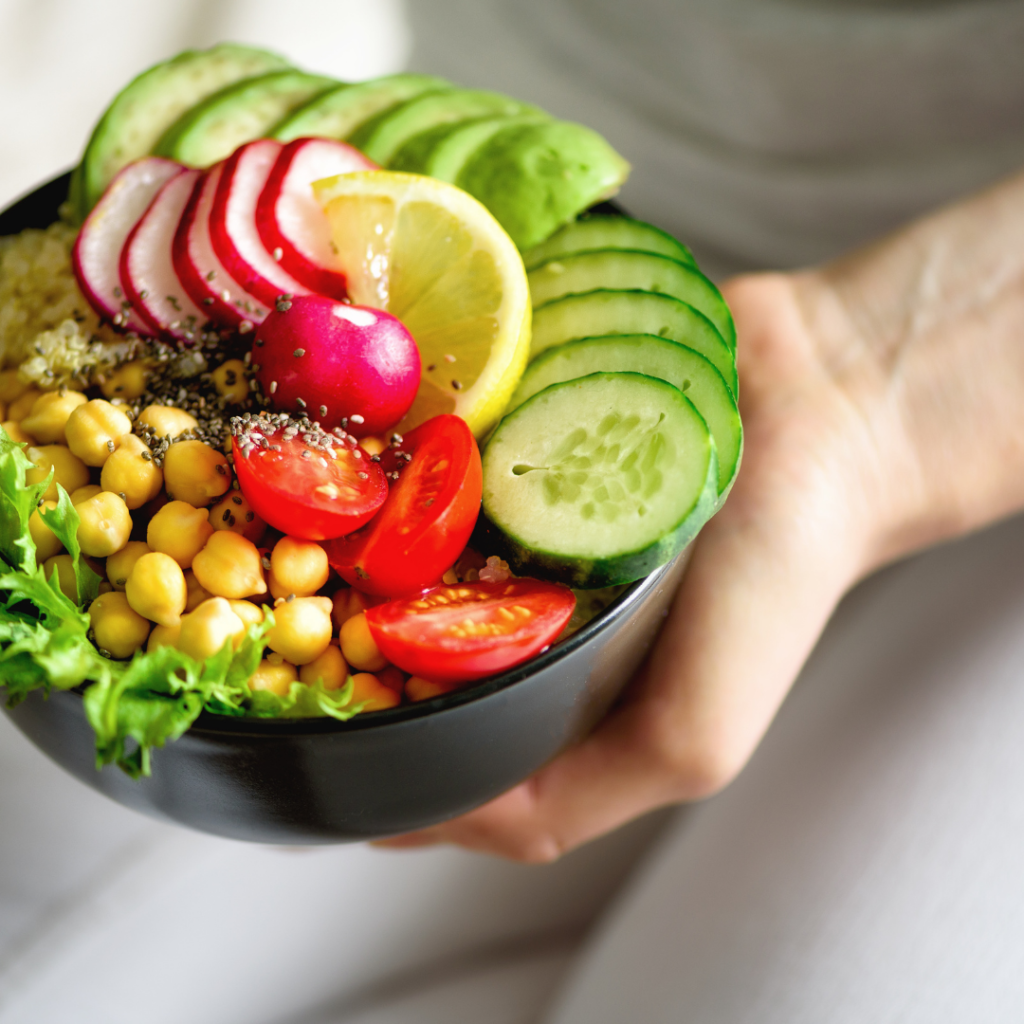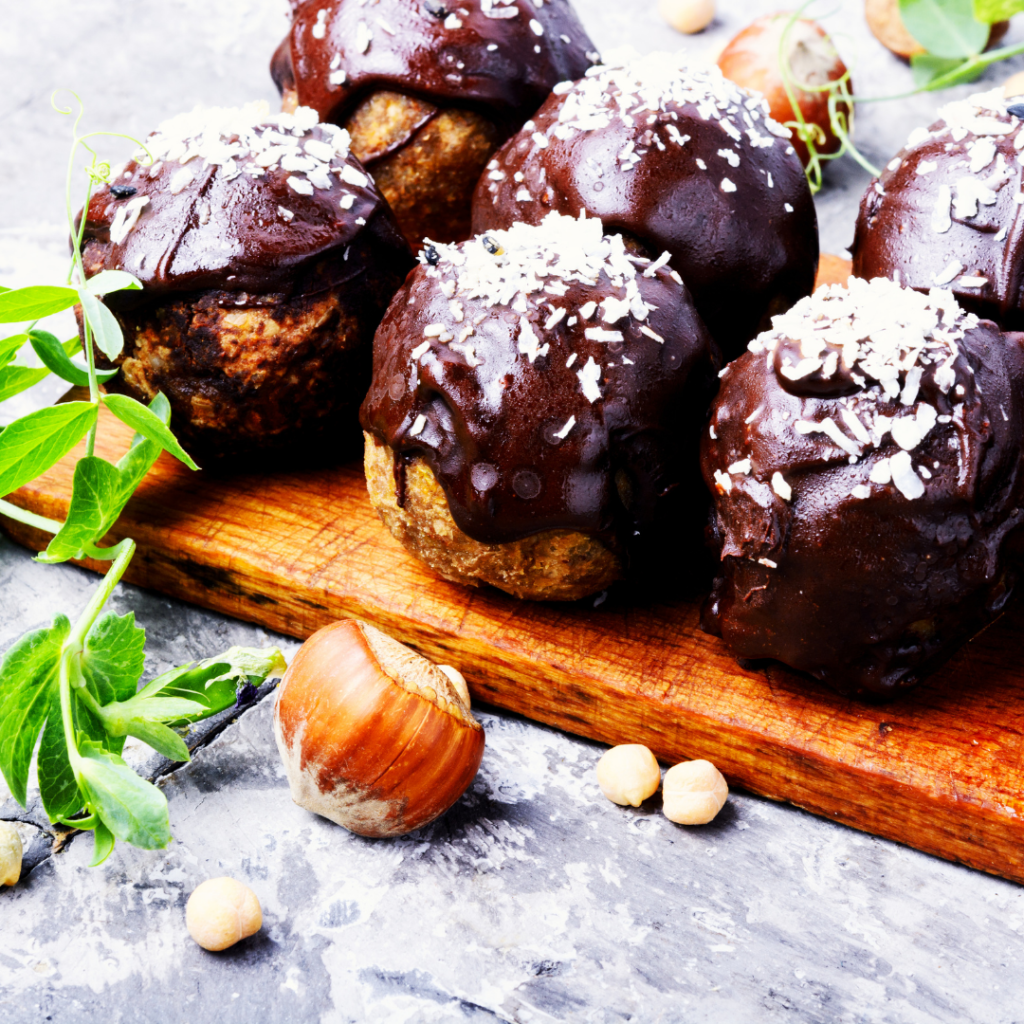 Vegan Fashion
Vegan clothing, shoes, bags, and other fashion accessories are made from non-animal sources and in a way that does not harm animals. Wearing garments or accessories made from vegan-friendly ingredients means you'll be protecting animal rights and their welfare.
That means avoiding clothing made using materials such as fur, leather, silk, suede, exotic skins, cashmere, feathers, wool, and animal by-products.
Buying clothes made from vegan-certified brands is the most effective way to ensure no animals were used or harmed in your garment production.
However, be careful you don't switch to plastics and other harmful toxic materials, as you'll only be solving one problem and creating another. Examples of this include vegan leather and PVC, which contribute to global warming.
Fortunately, many vegan fashion companies also use ethical production processes and follow carbon-neutral practices. For example, organic cotton and hemp are vegan-friendly materials. Because they contain no plastic and are fully biodegradable, they are, therefore, considered excellent sustainable clothing choices.
Interesting fact:
Some fashion manufacturers use glues derived from animals in their clothing. These consist of boiled animal tissue or bones!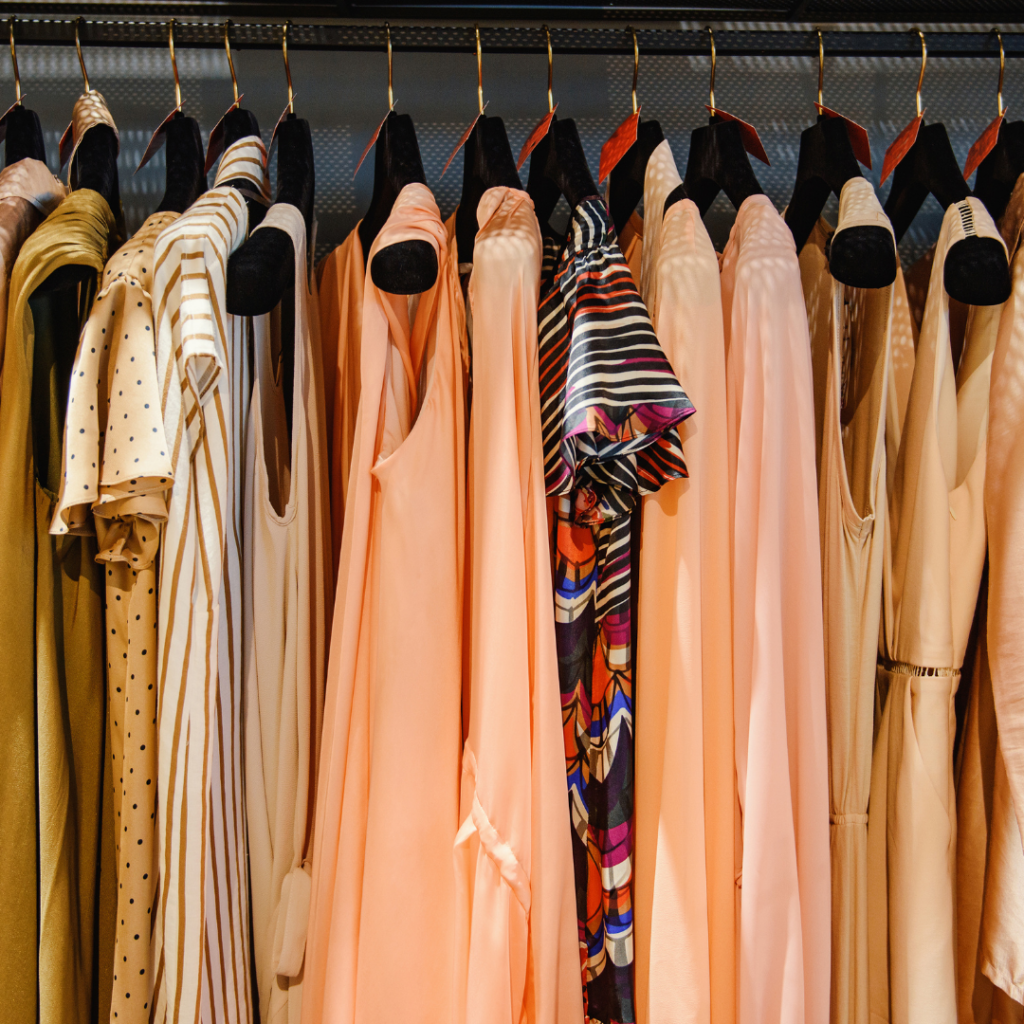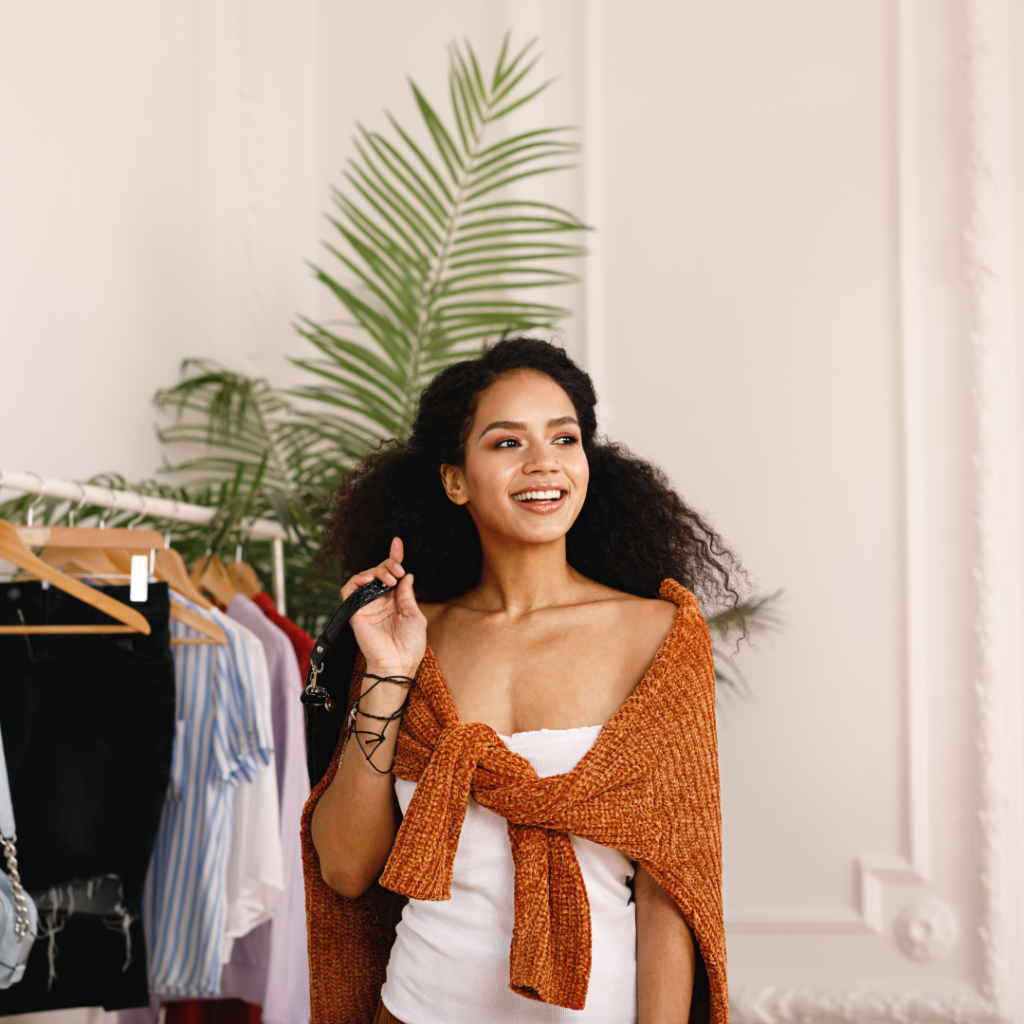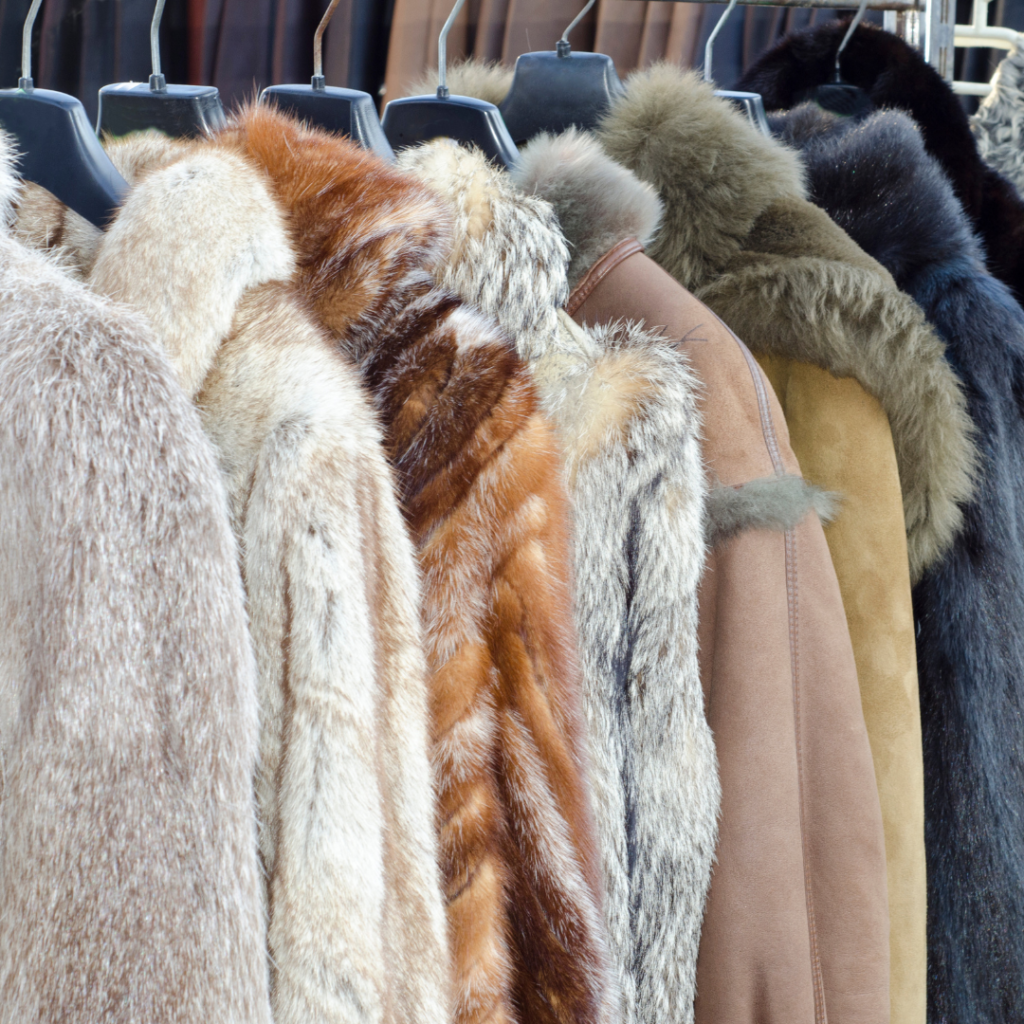 Vegan Cosmetics
Vegan cosmetic products don't include any animal ingredients or by-products. Look for skincare products, make-up, and brushes that don't contain these. For example, beeswax, honey, crushed insects, silk powder, animal hair, or any other ingredients derived from animals.
Some cosmetic brands claim to be vegan but are not cruelty-free. Therefore, it's essential to use brands that do not test on animals. Check out some of the vegan and cruelty-free beauty products we sell. These also contain natural organic ingredients and zero-waste packaging.
You can also visit PETA (People for the Ethical Treatment of Animals) to find out more about cruelty-free cosmetics and PETA-certified brands.
Interesting fact:
Non-vegan eyeshadows typically contain dye made from crushed and boiled cochineal beetles.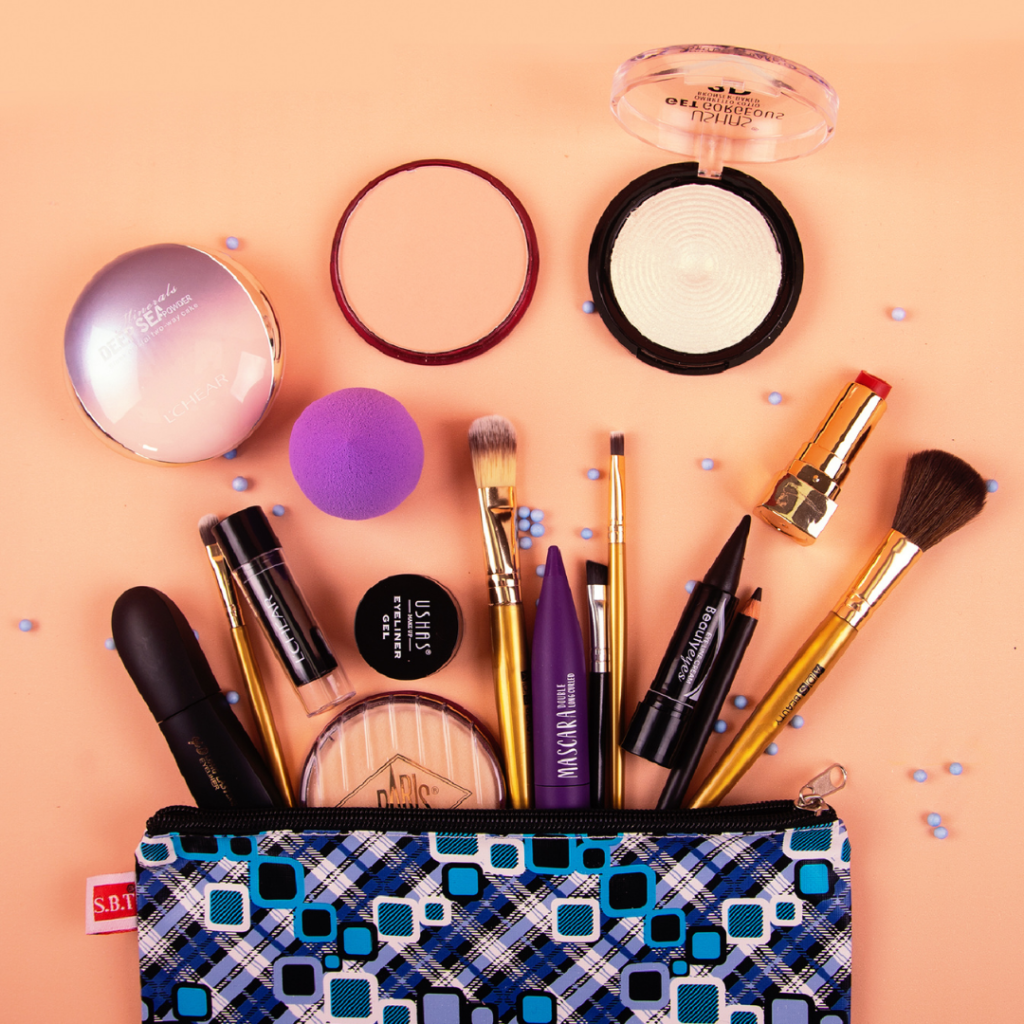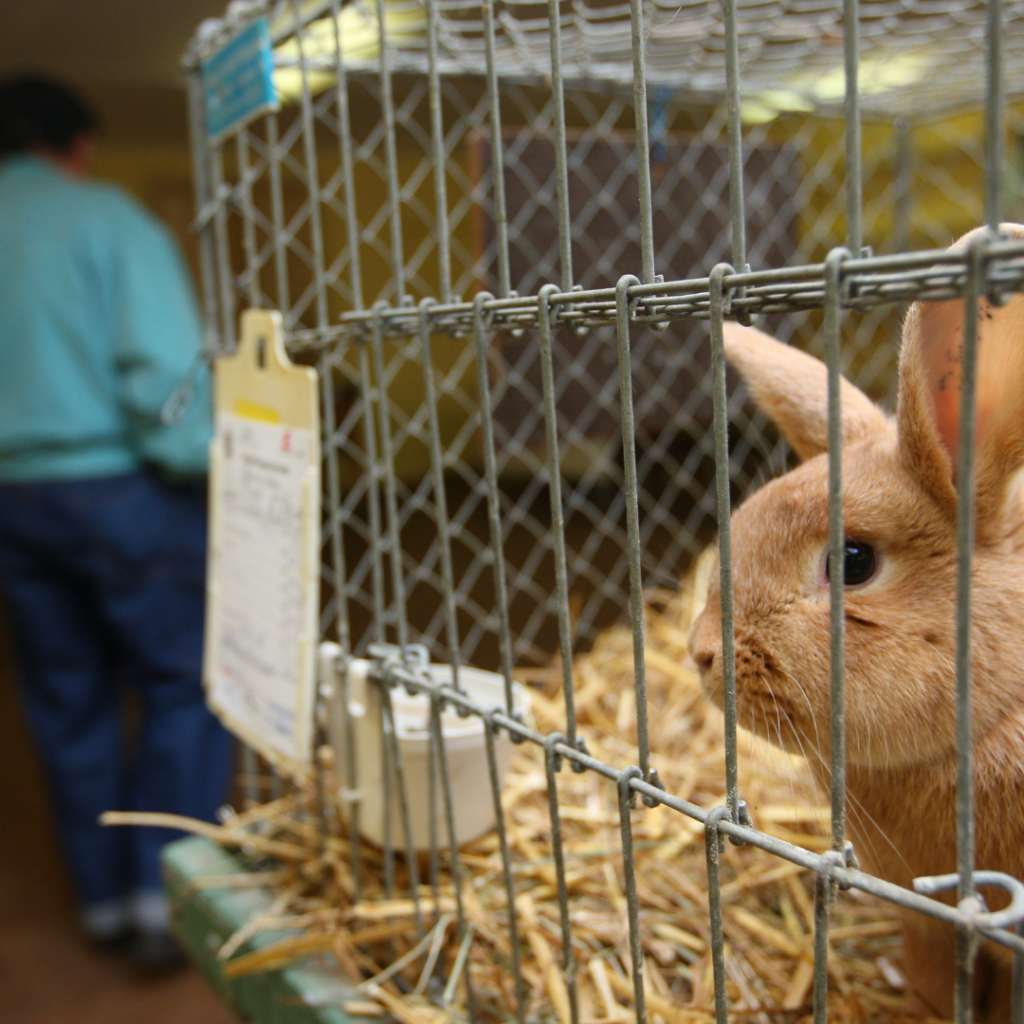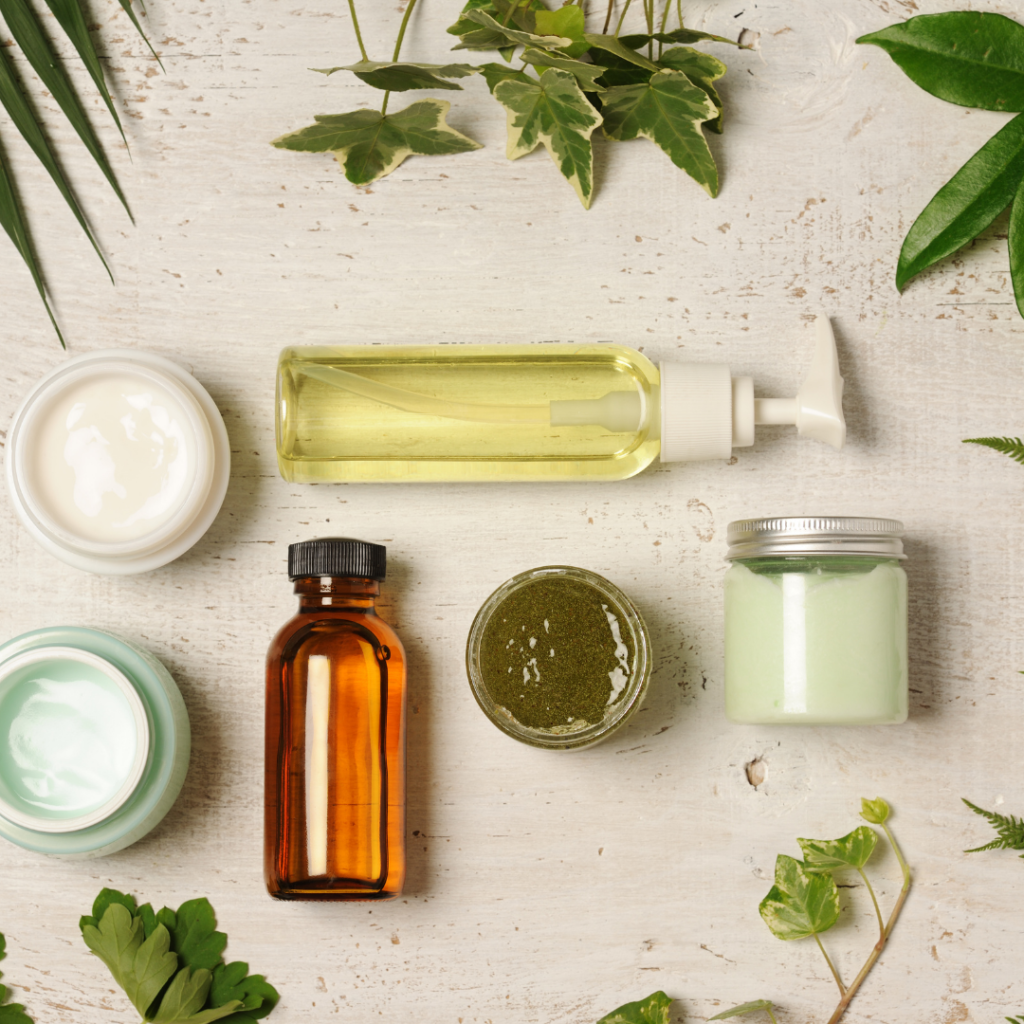 Conclusion
In conclusion, going vegan has many benefits. It helps protect animals, preserve the environment, and above all, it's healthier for you. Food, fashion, and cosmetics are just some of the areas you can make a positive impact by avoiding animal-derived products.
We'd love to hear how your vegan journey is going, and if you have any other tips you can share. Also, let us know which vegan brands you love to use!
---
The Jolly Turtle supplies eco-friendly bespoke and pre-packed kits for events, travel, hospitality, and lifestyle, offering a simple and convenient way to shop for all your plastic-free essentials.
These eco-friendly tips will help you to save money and reduce your impact on the planet while working from home.
The problem
So, you've cut out the commute, and your office building is no longer having to supply all that gas, electricity and water needed to keep you and your colleagues comfortable and able to perform their jobs. Surely, that means less energy, less carbon pollution, and more eco-friendly working conditions? Not so.
Ditching the drive and working from home doesn't necessarily mean we're using less energy and reducing our impact on the environment. Seasonal factors need to be taken into consideration. For example, the energy needed to heat a large office accommodating 100 people is normally more economical than that needed to heat 50 houses or flats.
The Solution
With a second national lockdown in place at the time of writing, a substantial proportion of the UK population is now working from home full-time. And we're all spending a lot more time at home generally. So, there's no better time to create a sustainable working environment that works better for you and the planet.
That's why we've put together this list of 5 eco-friendly tips to create a sustainable working from home environment.
1. Turn your heating down
According to research, the average household energy bill could rise by almost 20% as a result of working from home over autumn and winter. This surge equates to around £52m a week spent more on energy bills across the UK.
However, you can take action to reduce the impact on your bank account and the planet. Throw on an extra layer and reduce the temperature on your thermostat a few degrees. You probably won't notice the difference but if enough people do the same, we can save huge amounts of energy. Even better, upgrade to a smart thermostat and you'll save even more.
2. Switch to green energy
Thanks to a recent surge in wind power, almost half of the UK's electricity is now powered by renewable energy.
If you haven't yet made the switch to renewable or green energy, now's a good time to review your tariff and become more eco-friendly.
There's a misperception among many that you'll have to pay more by switching to a green energy provider. However, there are a lot of affordable green energy plans available, and some are cheaper than non-green deals. This is because people are becoming increasingly environmentally conscious, and technologies in providing renewable energies are advancing.
Many people assume that green and renewable energy is the same, but it's not. Green energy is a category of renewable energy. Green energy is more environmentally friendly, as the resources do not deplete, but power comes from natural sources rather than just being recyclable.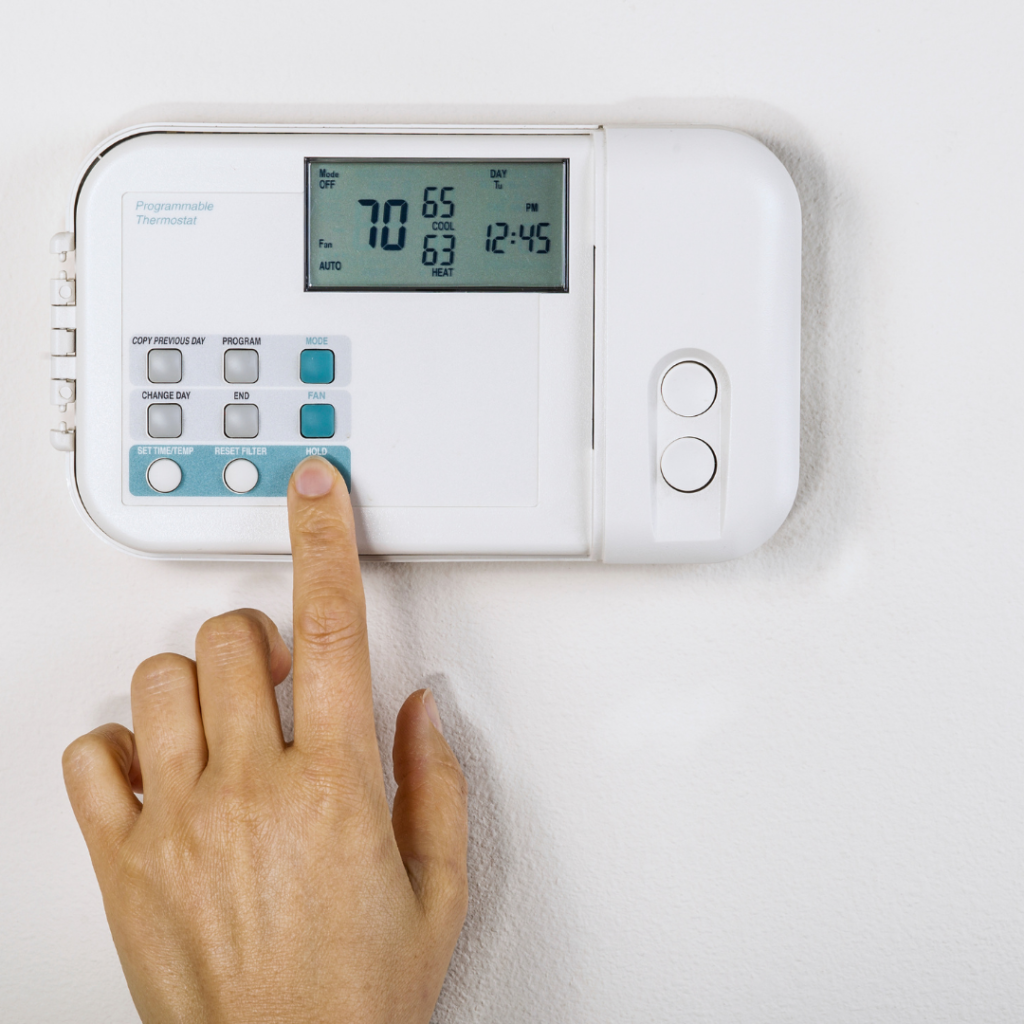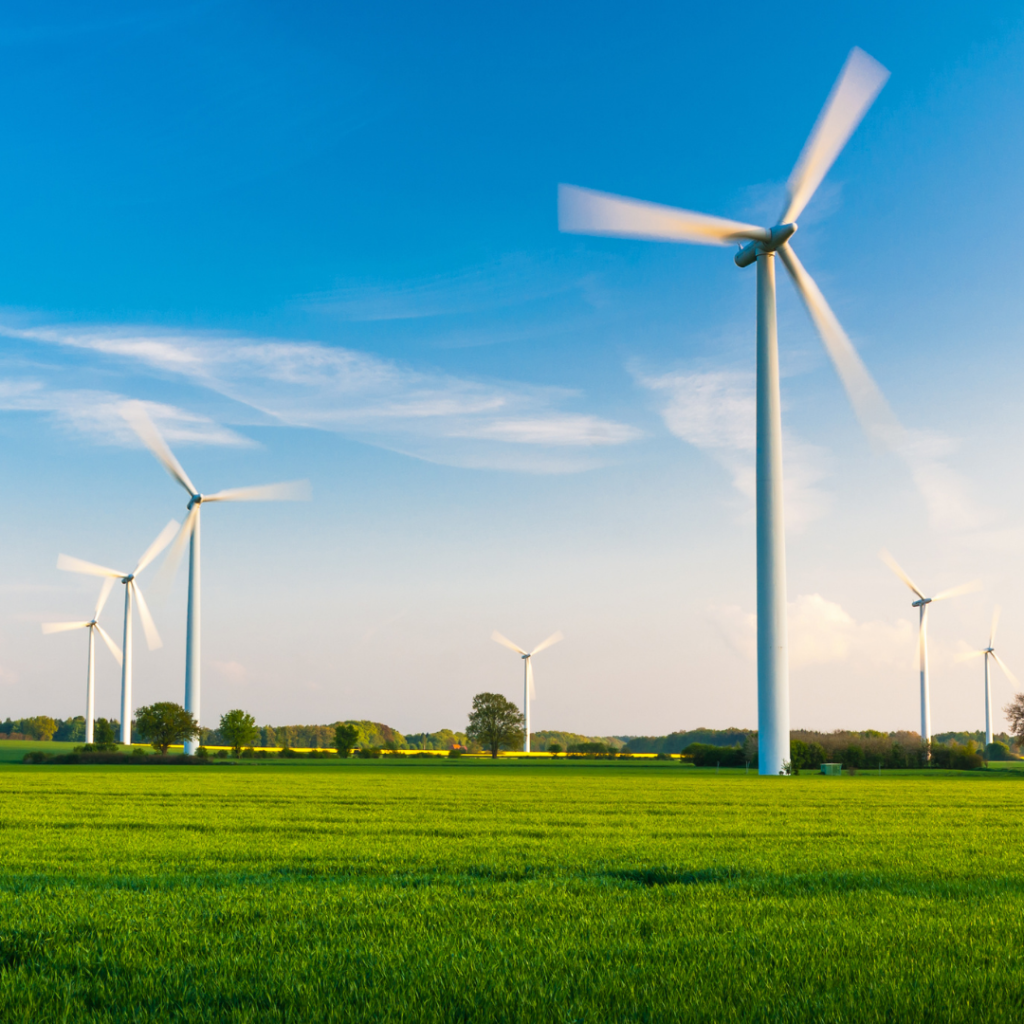 3. Don't keep devices plugged in
Leaving devices on standby can cost
UK households up to £86 per year in unnecessary charges. Unplug your devices (including
laptops, printer, mobile phones) when you're not using them. Even better,
invest in a smart power strip that automatically turns devices off when they're
not being used.
To further reduce your devices' costs, swap your regular incandescent light bulbs for LEDs, and you'll save 40% on energy. They're a much cheaper option in the long-term and better for the environment. This is because LED bulbs don't waste the electricity they consume.
4. Limit using office supplies
Before you hit the 'print'
button, consider whether you need to print out that document? Limiting your
printing is a great way to reduce costs and the impact on the planet. When you
do need to print, use recycled paper and print double-sided.
As well as going digital, you could also invest in sustainable stationery, such as bamboo or refillable pens.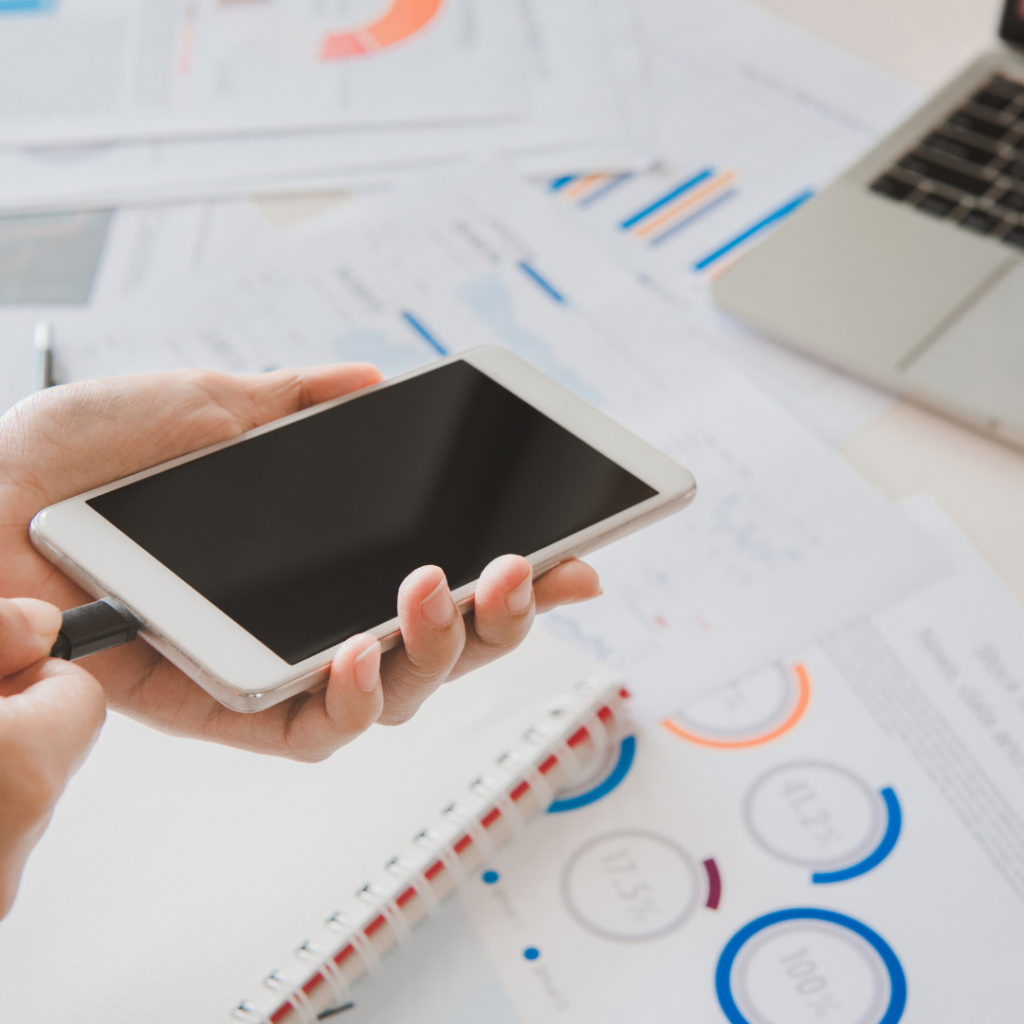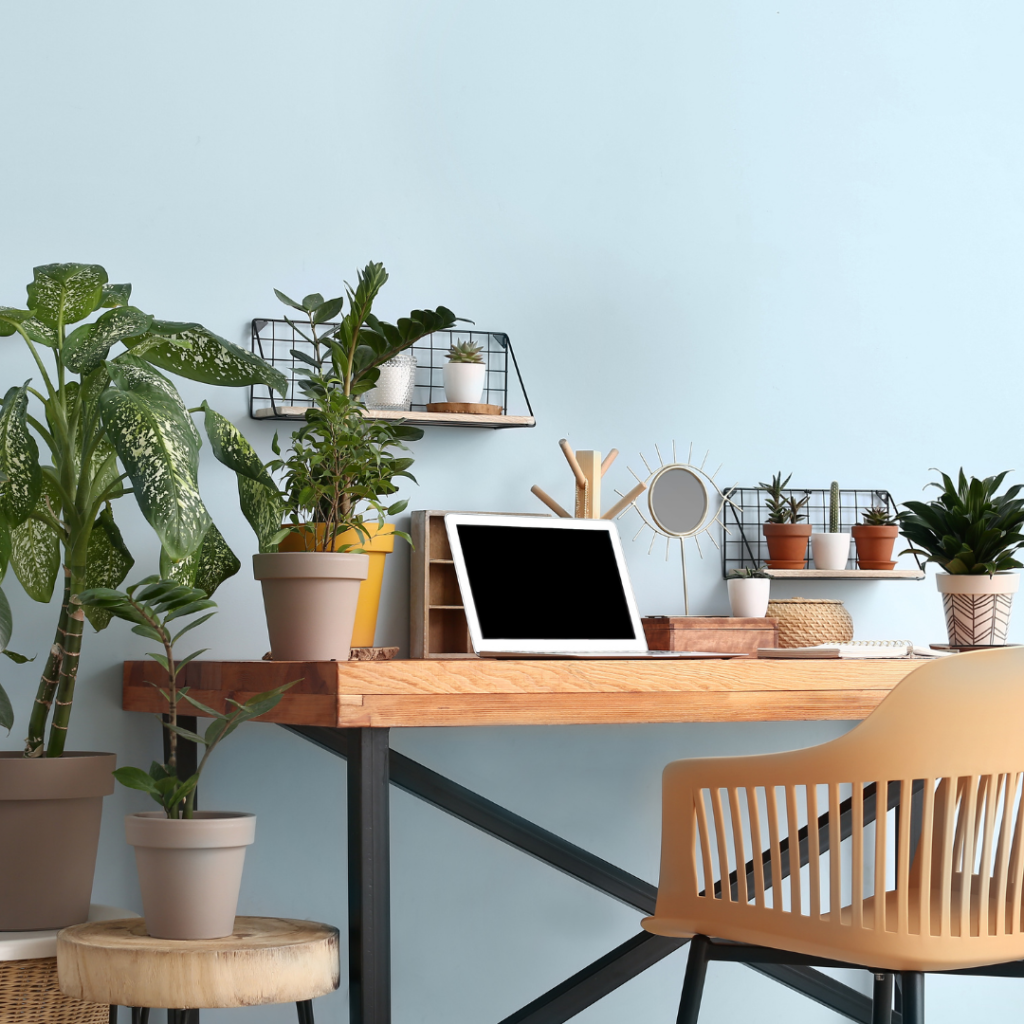 5. Buy sustainable office furniture
When you're working from home for
long hours every day, you'll want to be as comfortable and productive as
possible.
If you're planning to switch working
at the kitchen table with setting up a new home office area, invest in
sustainable or second-hand furniture.
Materials such as bamboo, seagrass, and rattan are highly sustainable. This is because they don't contribute to deforestation. If you're buying wood, make sure it's FSC certified, which means its raw materials are renewable and sourced from responsibly managed forests.
---
Top Tip: Did you know that you may be eligible to claim tax relief if you are required to work from home regularly? Visit GOV.UK to find out if you can get government help towards your bills.
Do you have any other eco-friendly tips for working from home?
We were featured in a Redfin article – Experts Share 21 Ways to Incorporate Eco-Conscious Swaps for a Greener Home. Check it out for more eco tips!
If you enjoyed reading this article, you may also find it useful to check out our tips to reduce water waste in your home. Don't forget to also read about our top sustainable lockdown tips.
The Jolly Turtle supplies eco-friendly bespoke and pre-packed kits for events, travel, hospitality, and lifestyle, offering a simple and convenient way to shop for all your plastic-free essentials. 
Do you want to reduce water waste and your energy bills at the same time as protecting the environment? We give you some top tips to help you live a more sustainable lifestyle at home.
Water is a commodity that we all need to survive and one that developed nations take for granted. Therefore, we must find ways to reduce water waste to make it more accessible to those that need it and reduce the impact on the environment.
In the UK, we use on average 150 litres of water per person every day. Think about all the ways we use it around the home – drinking, washing, cleaning, feeding plants. We definitely shouldn't stop do those things. However, we should all be conscious of just how much we're using and question whether any is going to waste.
Wasting water impacts the environment in many ways, including damaging the natural ecosystem when we take too much from it.
Reducing water waste will not only help conserve our energy but, if you're on a water meter, it will reduce your costs too. Investing in a smart water meter is a great way to know exactly how much you're using, where you can make cuts, and what it's costing you. Most water companies in the UK will install one for free if you ask.
We've done some research and come up with five practical tips to help you reduce water waste.
1. Turn off the tap
The average 10-minute shower uses around 150 litres of water, compared to about 80 litres for a full bath. Also, the longer your shower, the more carbon dioxide released into the atmosphere from the additional energy needed to heat your water tank (which also costs more).
Here are some practical tips you can follow to save water from being unnecessarily wasted down the drain and reduce CO2 emissions.
Take shorter showers (turning the shower off a few minutes earlier than usual can save around 24 litres of water)
Don't leave the shower running (you could turn it off while shaving your legs)
Install a water-saving showerhead or aerator to reduce the pressure or flow
Don't overfill your bath
Don't forget to turn off the tap when brushing your teeth as this is another great way to reduce water waste. Keeping the tap running for two minutes can waste around 12 litres of water. That's equivalent to almost 100 litres of water a day for a family of four who brushes morning and night.
Bonus tip: Did you know that showers are better than baths for those without skin conditions? Too much water can strip the skin of its natural oils, leading to irritation. Use a moisturiser to replenish your skin within 30 minutes of having a shower or bath.
2. Use washing machine and dishwasher for full loads
A typical run on a washing machine uses 50 litres of water and is likely the most expensive energy-consuming device you'll be using at home.
Perhaps question whether you need to put that item you've just worn in the laundry basket or whether it can go back in the wardrobe for another day. Is it dirty? Can it be worn again? I often use the fingernail test on my children's school uniform. If I can scrape off minor marks, it goes back in the school bag!
Over-washing clothing will reduce the lifespan of those items. Therefore, not washing your clothes as often should also save you money if you don't need to replace them so soon. And buying fewer clothes is another way to protect the environment.
The same applies when washing the dishes. Unless you have a full load of pots and pans to wash, it's more efficient to either wash up by hand or wait until you have a full load.
If your washing machine or dishwasher has one, use an economy or half-load setting to reduce water waste.
Bonus tip: Washing your clothes inside out at low temperature using a natural laundry detergent will keep them looking new for longer. They clean just as well but won't fade as fast.
3. Don't overfill the kettle
Most people in the UK boil more water in their kettles than they use, wasting millions of pounds a year. As a nation of tea drinkers, that's a lot of water and electricity gone to waste.
Using an energy-saving kettle will help as it should have a guide to show the amount of water needed for the number of cups. Even better, if you can afford it, invest in a boiling water tap, which uses heat-exchange technology to reuse energy. This is ideal for businesses that need to cater to lots of tea drinkers all day as a significant amount of money would be saved on energy bills very quickly.
Bonus tip: Boiling the same water twice can give you a lower quality cup of tea. Reboiling removes the oxygen and nitrogen from water and gives a stronger flavour of undesirable minerals that don't taste very nice.
4. Reduce toilet flushing
There's a saying that goes 'if it's yellow, let it mellow; if it's brown, flush it down'.
Flushing the toilet as many times as the average person does every day uses around the same amount of water as you would drink in a month. A lot!
Most modern toilets have a dual flush option so don't use the full flush unless you need to for number twos. This can save around 66% of water compared to single-flush toilets.
For single-flush toilets, you can fit a plastic bottle or flush bag in your cistern, which collects water from each flush that can be used for the next flush. This can save around 1,500 litres of water a year on average.
Bonus tip: If you do decide to 'let it mellow if it's yellow', make sure you flush at least once a day. Otherwise, the bacteria will create a foul odour and stain your toilet.
5. Install a water butt in your garden
Use a water butt to collect rainwater and you'll save huge amounts of water and money compared to using a hosepipe. Waterwise.com states that the average UK home receives over 21,000 litres of rainwater on its roof. So, more than enough to clean your car and water your garden all year round.
Go one step further and fit a water butt to your bathroom waste pipe to catch all that water from the bath and shower.
Bonus tip: Plants tend to prefer rainwater than tap water. This is because rainwater contains plant-loving nitrates and other organic chemicals. Whilst tap water won't harm plants, it is more acidic due to the chemicals added during the filtration and refining process.
---
If you're serious about cutting back on water waste, use a monitoring tool such as the Home Energy Check (for those in Scotland) to work out how much you're using now and how much you could save after making changes. The Energy Saving Trust is also a useful resource to find out more about how you can save water at home.
The Jolly Turtle supplies eco-friendly bespoke and pre-packed kits for events, travel, hospitality, and lifestyle, offering a simple and convenient way to shop for all your plastic-free essentials.
Are you looking for eco-friendly insect repellent? If you are prone to insect bites and want to deter them naturally, we've provided some eco-friendly tips that will help you repel mosquitos (and other insect bites).
The COVID-19 pandemic has had a huge impact on all our lives and disastrous effect on the global economy. It's likely that nothing will ever be the same again for most of us and who knows what the new 'normal' will look like when we finally get out of this. However, we do have an opportunity to be more sustainable during lockdown and beyond.
Unsurprisingly, we've already seen that carbon emissions have fallen significantly around the world. It's not just down to reduced travel and factory operations but a slowdown of economic activity in all industries. Having access to cleaner air and natural resources will help improve the health of our environment and our bodies. This is why sustainability is so closely connected to public health.
When we get out of this, we'll need to make positive changes to the way we live now and prepare for a future that is more sustainable and resilient. We all have responsibility to make this happen – governments, businesses, and consumers.
Right now, for many, it's very much about coping in survival mode. But there's no better time than now to also shift our thinking to forge a more positive way of living that benefits people and the planet.
Here are some practical ways you can live a more sustainable life during lockdown with our top 10 lockdown tips:
1. Reduce Food & Packaging Waste
Try to resist the temptation to buy more food than you need during lockdown, especially fresh foods which might end up being binned.
Is now a good time to try a more plant-based diet if it's something you've wanted to do? If you have more time to cook, it's a great excuse to experiment with different recipes.
Some foods readily available before the pandemic are now considered a luxury. Take bread flour – it's like gold dust these days! This means you'll likely need to relax any rules you may have set yourself around not buying single-use plastic products and packaging. If you used to make your own bread and bought loose fruit and veggies before lockdown, don't stress if you have to buy the plastic-packaged versions now. Bottom line – do your best but don't feel guilty. It's all about survival right now!
2. Shop Independent
Small businesses need your help more than ever right now to stay afloat so consider shopping at ethical, independent shops that have a purpose that value more than just profits. It's such a nice thought that when you buy from a small business, somebody does a little happy dance.
3. Shop Online
With more purchases being made online than ever before, the amount of plastic packaging will likely be on the increase. Request plastic-free packaging and try to buy in bulk to limit the carbon footprint from deliveries.
4. Rethink Fashion
Being in lockdown doesn't mean you can't dress up at home. But with less need to go out, it's a great opportunity to rethink your fashion habits. Get creative with what you already own rather than buy more of what you don't need. Fix what needs mending and maybe even try making your own.
Find out who made your clothes and if you do buy from big brands, support fashion houses that are helping their workers impacted by COVID-19 by providing financial support packages.
5. Keep Fit & Healthy
If you can, make your essential shop a walk, run or bike trip. It will help your health and mental wellbeing and reduce carbon emissions at the same time.
Take advantage of your regulatory daily exercise outing, especially if you don't have a garden. Sunlight and fresh air are great for the body and mind. Don't fancy a walk or run in the rain? There are lots of virtual exercise classes available online from yoga to high-intensity interval training (HIIT). Is this your chance to try something new?
6. Learn About Sustainability
Take the time to increase your knowledge about what's good for the environment and for you. There are plenty of good books and online resources.
7. Teach Kids Through Play
Earth Day has been a big topic in many schools in April so, if you have children, it's a great opportunity to talk to them about sustainability. There are plenty of fun ways to get them learning by getting involved in practical activities – eco crafts, gardening and growing food, even educational gaming.
8. Rethink Your Post-Lockdown World
Do you need to commute to work every day? Do you need to get on a plane to travel? Does your work life balance need to change?
9. Switch to Green Energy
COVID-19 has shown just how vulnerable non-renewable energy is with oil prices at their lowest in years and continuing to fall (at the time of writing). There's no better time to switch your energy to a greener renewable source. It will help tackle the climate crisis and stimulate economic growth, which means more jobs and improved health for more people.
10. Care for Your Community
If there's one positive resulting from this pandemic, it's the way communities have come together to help one another. Reach out to your neighbours to offer support (shopping or messaging/calling), particularly those vulnerable or on their own, and you'll not only make their lives a bit easier but get a warm fuzzy feeling from helping others.
Do you have any other sustainable lockdown tips?
The Jolly Turtle supplies eco-friendly bespoke and pre-packed kits for events, travel, hospitality, and lifestyle, offering a simple and convenient way to shop for all your plastic-free essentials.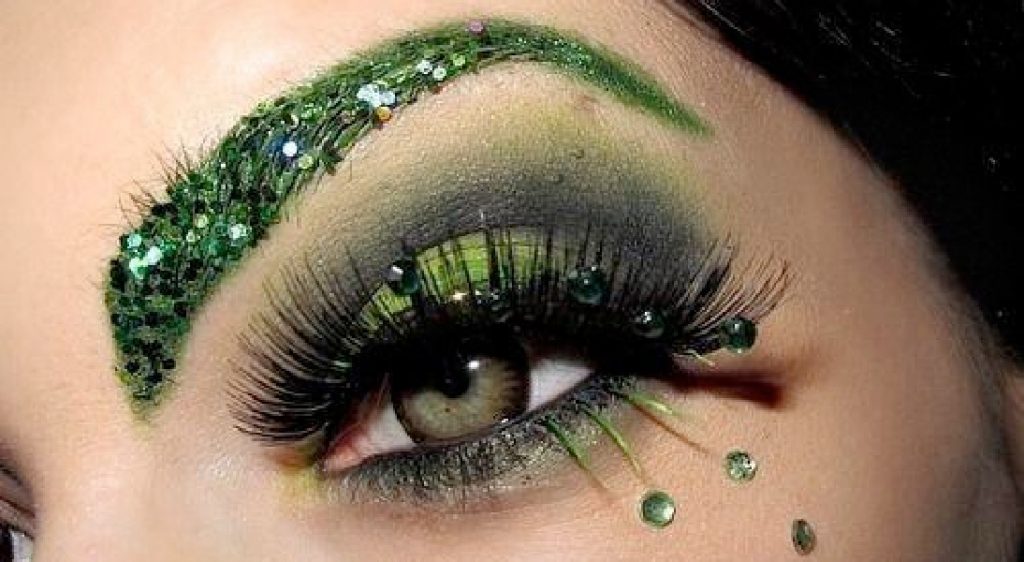 The problem
With Halloween just around the corner, around 33 million adults and kids across the UK will be planning their costumes for the various parties and trick and treat events being organized throughout October. And most of those will be worn just once before being packed away at the bottom of a drawer. Only to be eventually thrown away and doomed to an eternal death in landfill. Scary, but true!
A typical Halloween costume contains 90% of plastic. They might not be cheap to buy, but the average costume is made from cheap material, such as polyester, which is highly flammable. I'll never forget that weekend when Claudia Winkleman couldn't present on Strictly Come Dancing. Her young daughter had been severely burnt after her Halloween costume had gone up in flames while she was wearing it!
What's the impact?
Fancy dress costumes are a big business for costume retailers, with over £500m being spent on costumes in the UK in 2018 alone. The impact on the environment when all that disposable plastic ends up in landfill is a scary reality. Not to mention all the resources and waste spent manufacturing them. It is reported that over 7 million costumes were disposed of in the bin and sent to landfill in 2016, and it's likely the figure is much higher now. That's over 2,600 tonnes of plastic (equivalent to 205 double-decker buses) that will never ever go away!
But perhaps you're not ready to hang up your Chucky mask yet, and you get thrilled with the planning of a new Halloween costume every year. In that case,, there are some eco-friendly ways you or your children can have a spook-tastic time and save money at the same time. Here are our top 7 tips and tricks!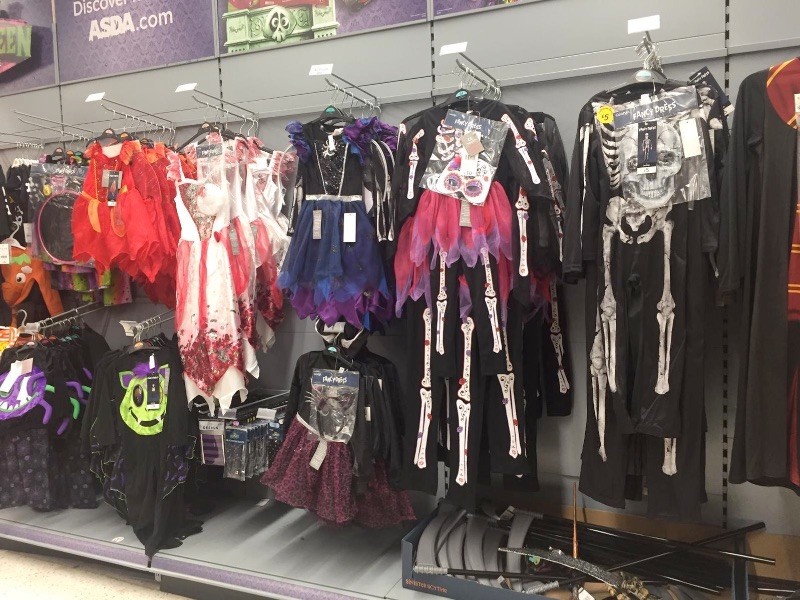 How you can help
1) Reuse costumes
Firstly, there are many ways to reuse Halloween costumes. Start with accessorizing and layering different parts of a costume to create a different look. Then, combine with Halloween make-up. Or hand your unwanted costumes down to a smaller relative or friend. As long as it's fancy dress, anything goes! Failing that, you could reuse them for non-Halloween projects or school plays. And don't forget to dig into your wardrobe for bits that you could use.
Eco trick: To create a zombie outfit for your child, dig out that pirate or princess costume from the fancy dress box and dress it up with scary Halloween make-up.
2) Use charity shops
For grown out costumes that can't be reused or handed down to a relative or friend, instead of throwing them in the bin, give to a charity shop. The same goes for buying. You'll probably end up with a bargain and the glowing feeling knowing that you've saved one more costume from landfill.
Eco trick: If you can't get an entire outfit from a charity shop, pair different items together to create a unique look. Check out British Heart Foundation's DIY Halloween Costumes for some creative inspo.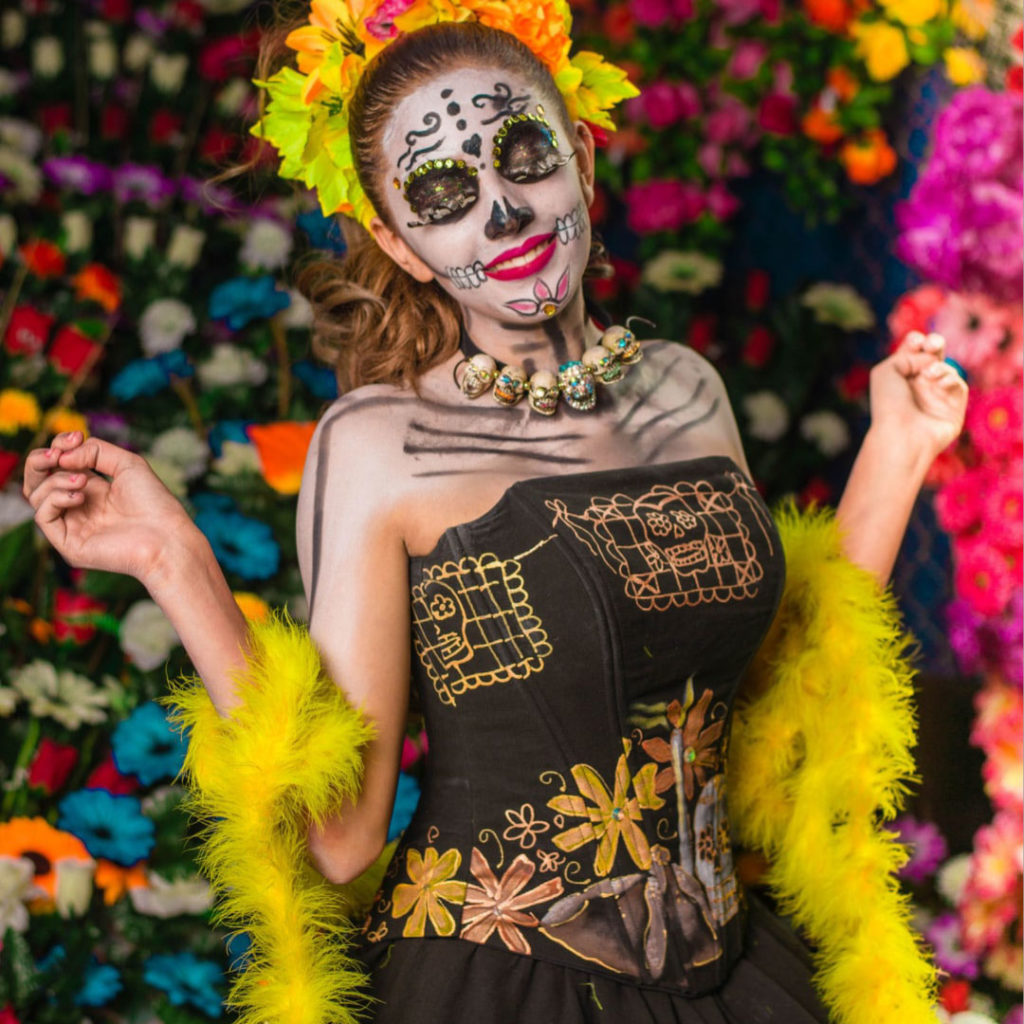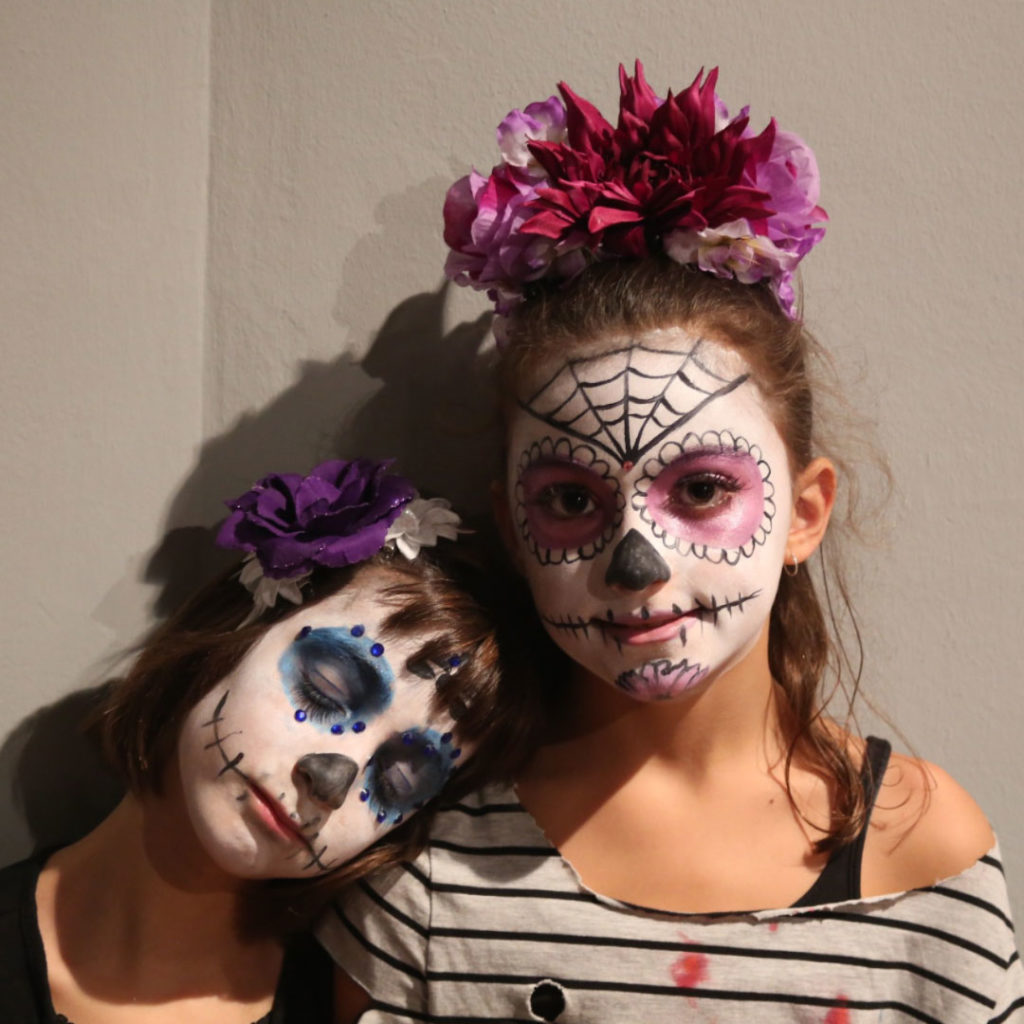 3) Costume borrow or swap
Who doesn't love a clothes swap?! It's the perfect excuse to borrow or own that costume you've had your eye on since you saw it on someone at last year's Halloween party. You'll probably be surprised at how many people will think it's a great idea, but hadn't thought of it themselves. Raise the idea with friends, your local Facebook group, your school parent's group, anyone who could be interested. Oh, and it's completely free!
Eco trick: Host a costume swap play date for kids to organize their outfits in time for Halloween. They'll love getting dressed up in each other's clothes. You could even have a face painter on hand to make it extra fun.
4) Make your own
If you're particularly creative, you could make your own outfit. Surely a great excuse to get the sewing machine out and use up all that fabric you've had lying around for ages. Or, even better, reuse fabric from old clothes that have seen better days. If you're not good with the needle, there are so many other ways to create something wacky and wonderful. You'd be surprised what you can do with some cardboard and other craft products. Kids will love making their own masks, and their friends will be so impressed they were made from scratch. Bonus points if you use eco-friendly materials.
Eco trick: Use white masking tape on a plain black top and leggings to create a skeleton costume, as shown in this short video tutorial.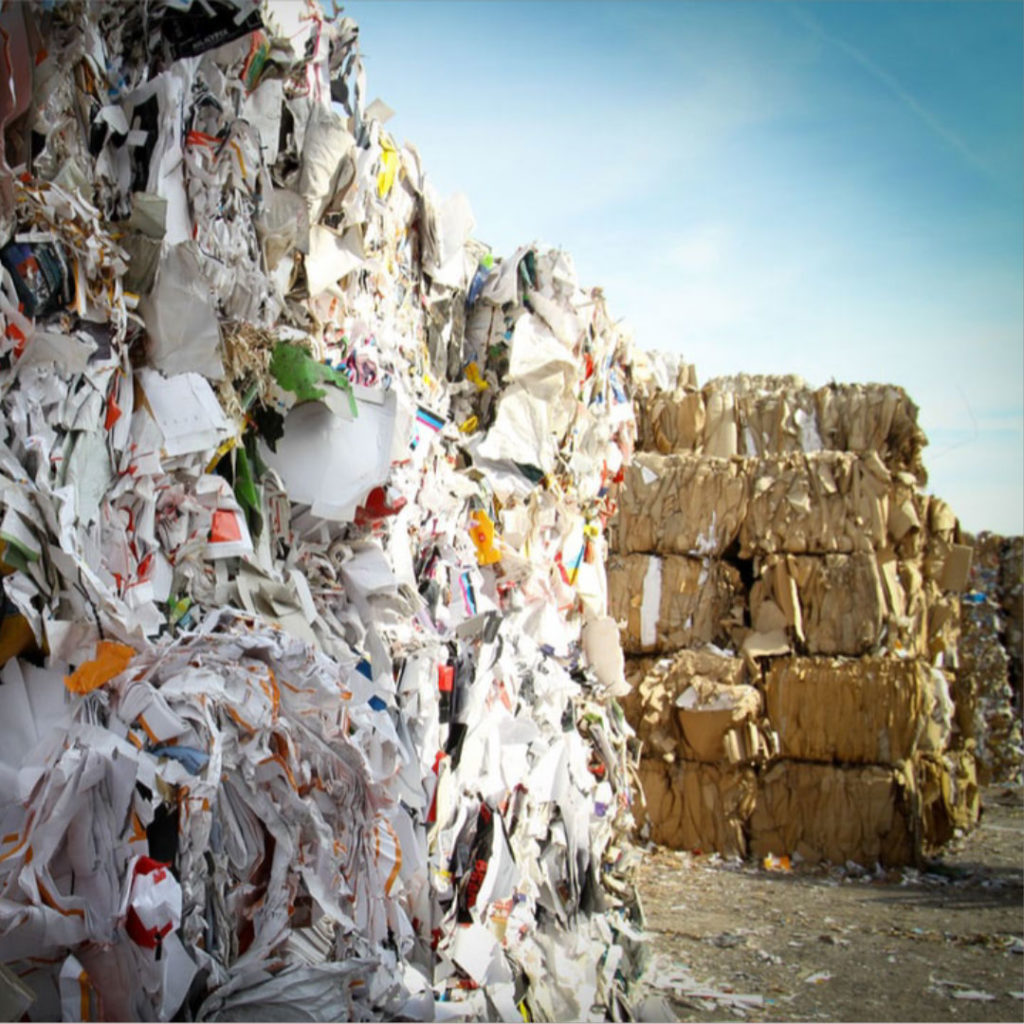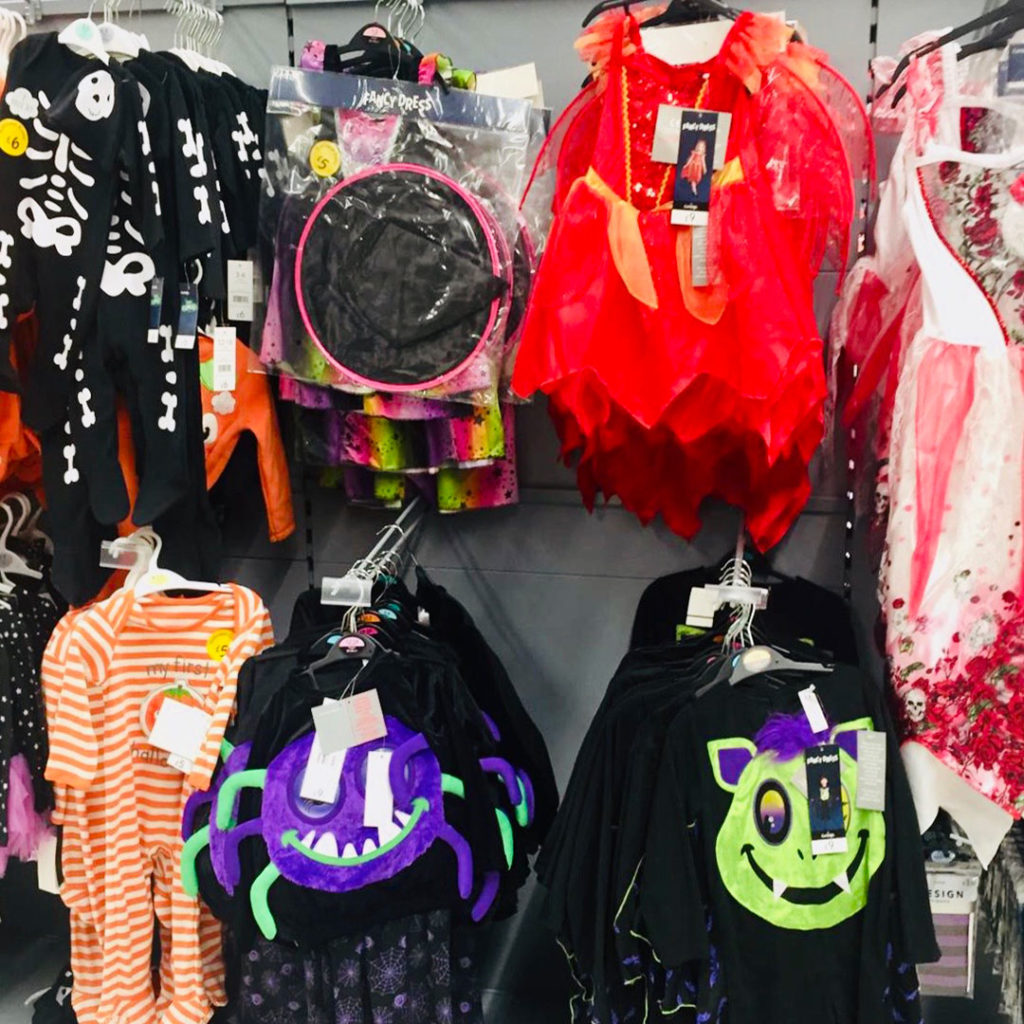 5) Rent a costume
Seeing as a high proportion of Halloween costumes are only worn once before being disposed of, it doesn't make sense to spend a lot and buy new each year. So renting a costume seems like a good option. Not only are they reused, but you're more likely to get better quality using fabrics that are more eco-friendly!
Eco trick: Express Yourself offers a high quality costume rental service that is environmentally friendly.
6) Paint yourself scary
There are some incredible looks you can achieve with body paint, and you don't have to be the world's best artist to give it a go. A search on #halloweenbodypaint on Instagram or Pinterest brings up some amazing images and video tutorials for ideas you can use. And no, you don't have to be naked underneath, unless you want to of course!
Spooky idea: It's best to use eco-friendly face and body paint, such as Namaki, which is all-natural, organic and packaged in fully recyclable non-plastic packaging.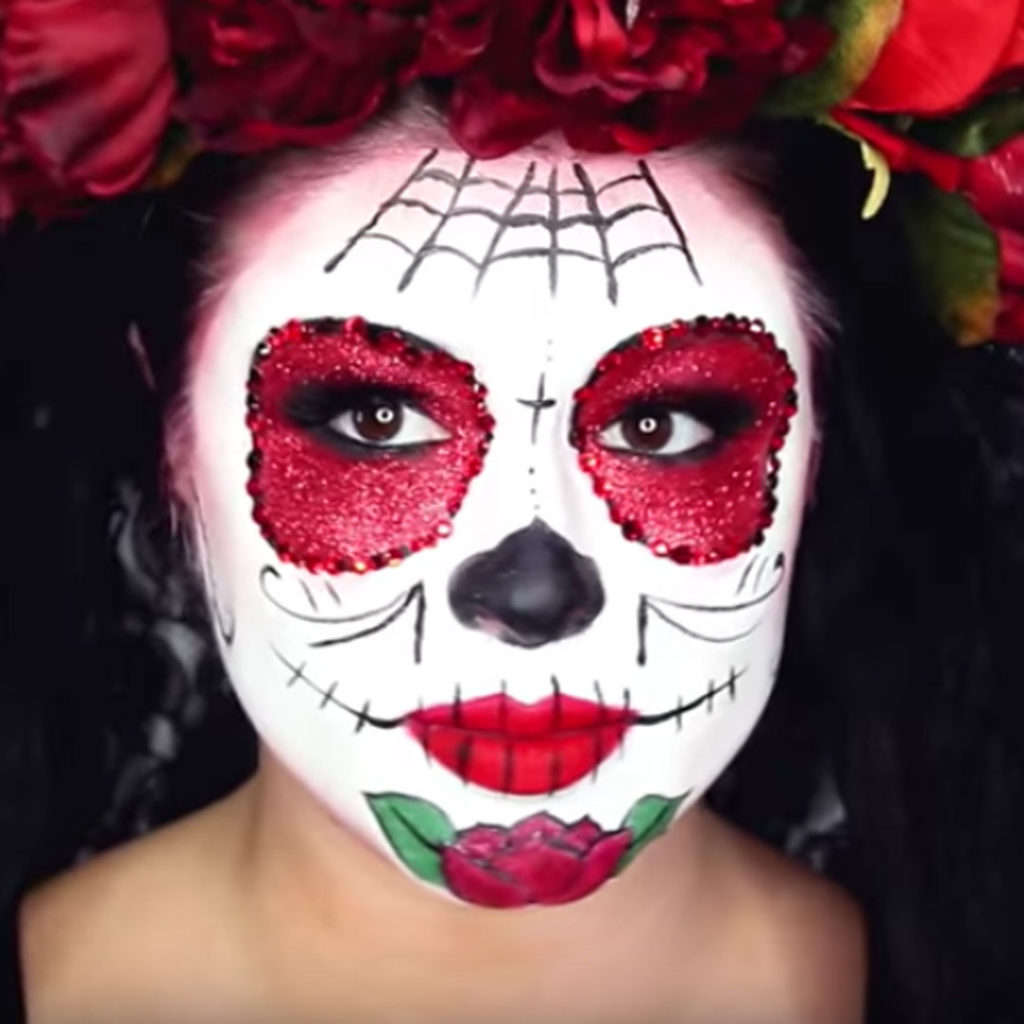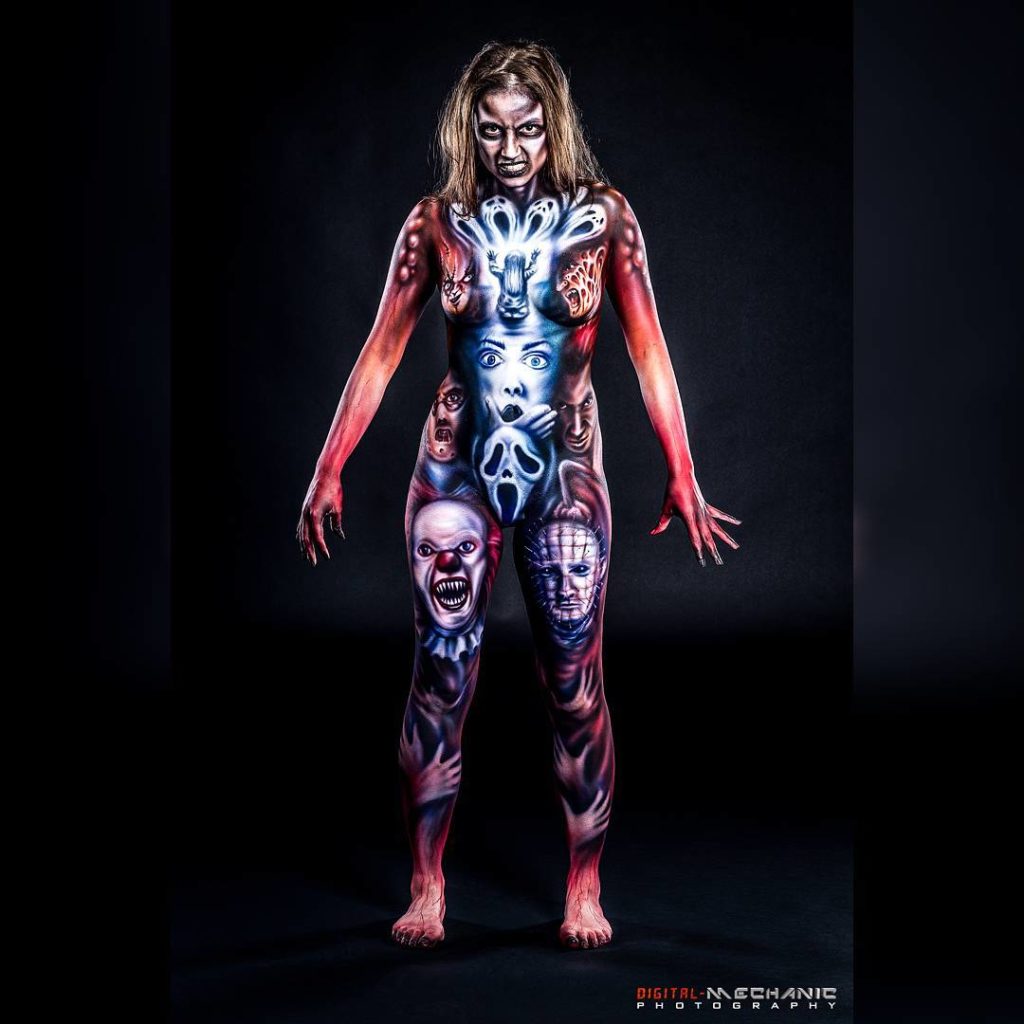 7) Glitter yourself
Glitter isn't just for festivals. As long as it's eco-friendly, glitter is for everyone everywhere and can be applied literally anywhere (well, almost)! You can create some amazingly sparkly Halloween looks and really stand out in the crowd with even a dab of the magical stuff, on its own or layered over face paint.
Eco trick: Use our Red Voodoo bio-glitter or Poison Ivy glitter with Organic Aloe Vera gel. You'll easily be able to create a sustainable sparkly look that is both kind to your skin and the environment. Quick and easy to apply and remove.
What are your favourite eco Halloween tricks and tips?
---
The Jolly Turtle supplies eco-friendly bespoke and pre-packed kits for festivals, events, travel, and lifestyle, offering a simple and convenient way to shop for all your plastic-free essentials.