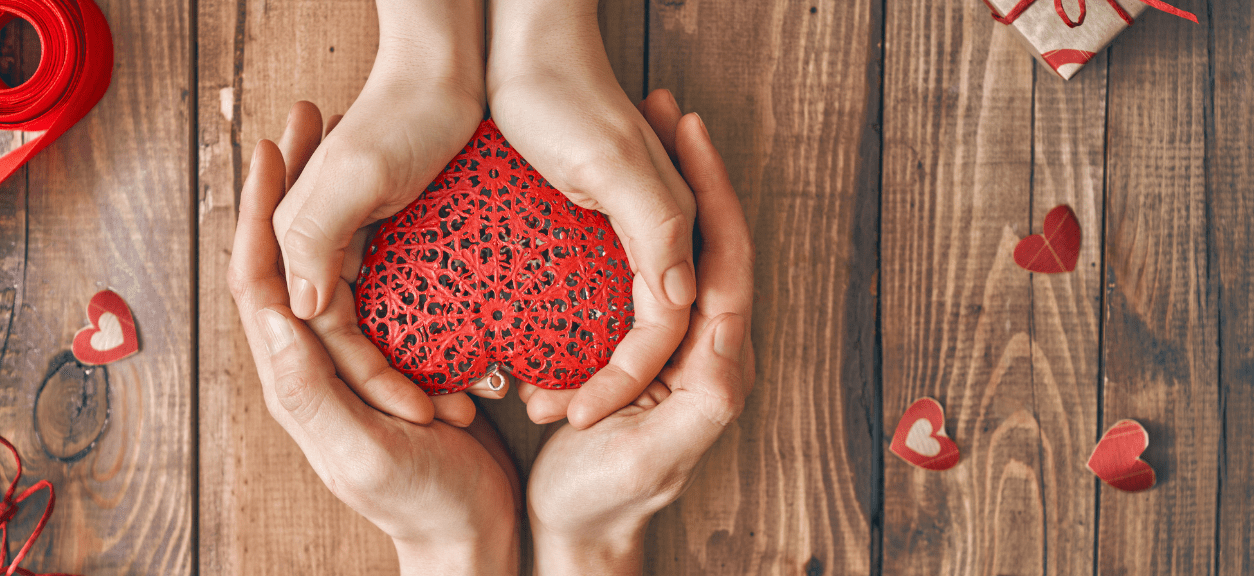 Keep sustainability at the heart of your Valentine's Day celebrations this year with our ethical gift guide.
Why the planet doesn't love Valentine's Day
Valentine's Day is big business but, unfortunately, contributes to a vast amount of unnecessary waste every year. Consequently, all of that waste has an enormously detrimental impact on the environment.
Valentine's Day is likely to be celebrated by 40 million Brits this year, with an estimated total spend of around £1 billion. That's a significant drop from 2020, where the average spend and number of people celebrating was much higher.
Unsurprisingly this will be down to the limited options while we're in lockdown. For example, romantic meals will be restricted to takeaways or cooking at home. Romantic getaways abroad will also have to wait.
But that still means we'll throw out millions of roses, cards, bottles of bubbles, sweet treats, and tonnes of food waste and unrecycled packaging. As a result, most of this waste will likely end up in landfills or our oceans.
How ethical gifting can help
However, Valentine's Day doesn't have to be a big, expensive commercial affair. It should be about the thought and time you put into making your gift personal, and it doesn't even have to cost a penny.
Neither does it have to involve single-use plastic that will only end up discarded after use and doomed to a landfill or the oceans.
If you've left Valentine's Day a bit late this year or you're struggling to find the right ethical gift for your loved one, a friend (or for yourself – after all, we all need some self-love), then this blog post is for you!
We've put together a list of our favourite ethical gift ideas that will hopefully make an impact on your loved one without negatively impacting on the planet. Additionally, we give some top tips and fascinating facts about each one.
Whatever you do this Valentine's Day or Galentine's Day, don't give the gift of nothing.
Top 10 ethical gifts
1. The V-Card
First up in our ethical gift card is the V-Card. Unfortunately, many supermarkets sell greeting cards wrapped in plastic, but the good news is that there are plenty of eco-friendly alternatives.
Let's start with whether you need a card. It shouldn't be obligatory. How about a handwritten note, or simply telling each other how you feel? However, cards can be special too, so here are some sustainable options.
If your card is made from paper or card, you should recycle it. However, as it takes 8,000 trees to produce 25 million Valentine's cards, it's best to opt for cards made from recycled card.
Secondly, avoid cards with glitter, foil, ribbon, and battery-operated audio devices, as these are often difficult to separate from the card and so can't be recycled.
Thirdly, if you're feeling creative, you could reuse previous cards or photos to make a new card.
Finally, e-cards are completely zero waste and perfect if you've not left yourself enough time to buy or make one in advance.
Top tip: You can find out more about recycling greeting cards from Recycle Nation.
Fascinating fact: Teachers receive the most Valentine's Day cards, followed by children, mums, wives, then pets.
2. Chocolates
What's Valentine's Day without indulging in chocolate? So many choices, yet so much plastic! Not to mention unsustainable palm oil – that nasty ingredient that is the cause of so much deforestation and wildlife displacement and deaths.
Plastic and palm oil aside, child labour and slave labour is, unfortunately, commonplace in the supply chain of sizeable commercial chocolate brands. In other words, avoid this type of chocolate.
Go premium with Fairtrade artisan chocolate like Islands Chocolate, a great sustainable option. It's vegan, made on family-run cocoa farms, has an ethical supply chain and is wrapped in sustainable packaging. Additionally, it comes with a free Spotify playlist, exclusive to each flavour!
Top tip: Buy dark chocolate with at least 70% cocoa if you want to ensure more of your money goes to cocoa farmers.
Fascinating fact: Chocolate is an aphrodisiac and was known as Casanova's favourite dessert.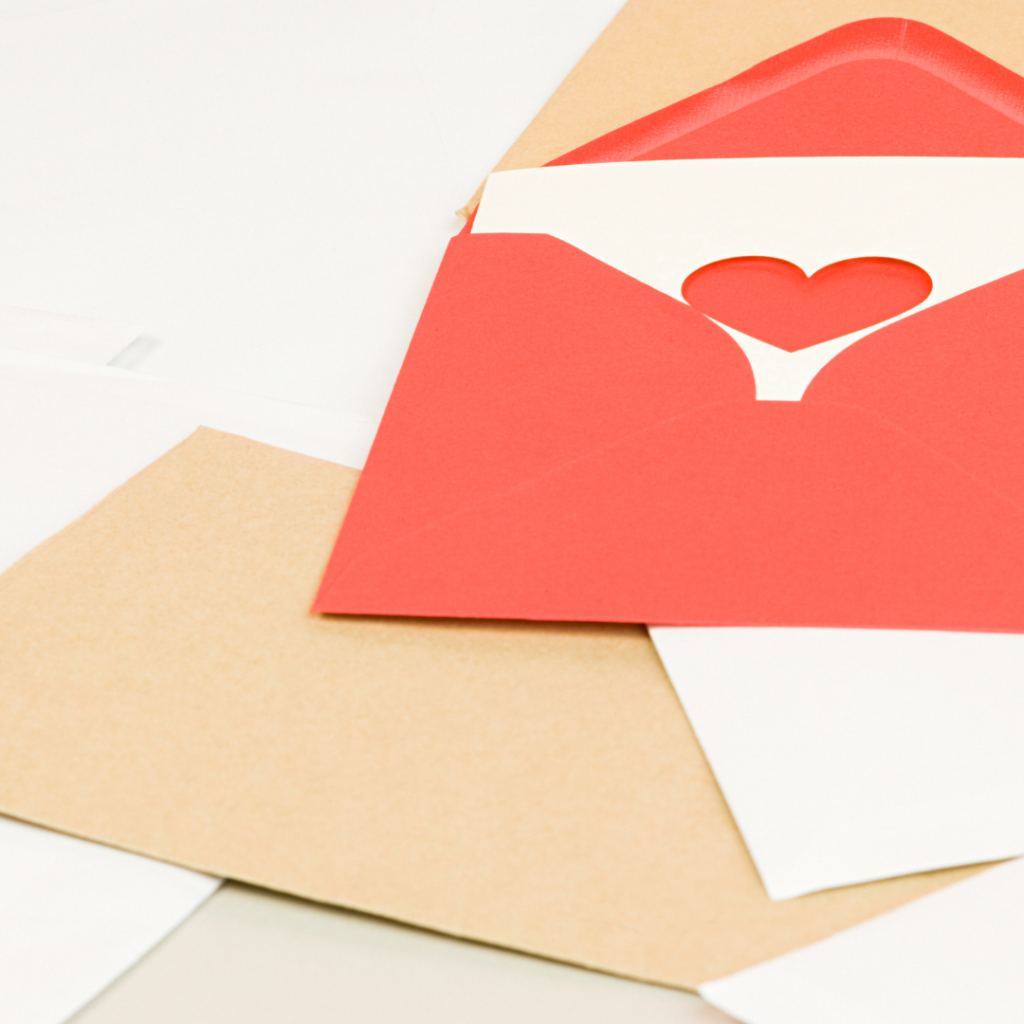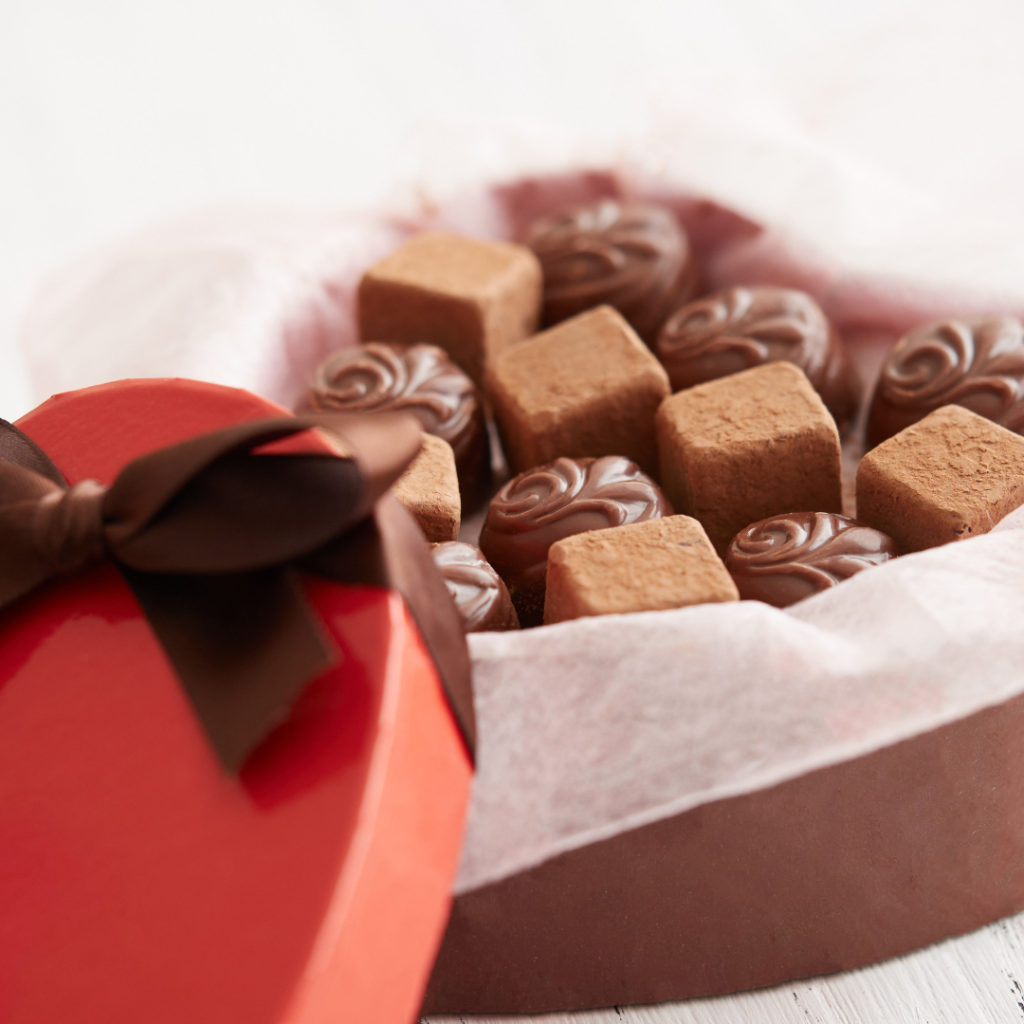 3. Flowers
Red roses may look lovely, but they're not 'green'. The UK imports 90% of flowers, including red roses, which are not in season in the UK at this time of year.
This year opt for locally grown seasonal flowers and try and buy organic. You'll support British farms and reduce carbon emissions from air miles and pesticides.
In addition, avoid flowers wrapped in plastic and ask your florist to wrap paper. It looks so much nicer and can be recycled.
Instead of throwing flowers away once they come to the end of their life, you could turn them into something new, like flower crowns, face mist, or add them to candles. There are plenty of other innovative ways to repurpose flowers if you search online. Otherwise, you can pop them in your compost waste.
On the other hand, if you're not very green-fingered, consider a plant instead of flowers as it should last longer.
Top tip: To preserve your flowers for longer, dissolve three tablespoons of sugar and two tablespoons of white vinegar into the water and cut the stems.
Fascinating fact: 15% of women send themselves flowers on Valentine's Day. We are all for self-love!
4. Candles
A candle can help create a cosy, romantic atmosphere and is perfect for a special occasion like Valentine's Day.
However, paraffin wax is the main ingredient used to produce many candles on the market. These types of candles emit toxic pollutants into the air when burning, as they are a by-product of petroleum. As a result, you can imagine what it does to the air in your home.
Therefore, choose a sustainable candle such as Lit Candles, vegan and 100% plastic-free. The natural ingredients ensure a longer lasting fragrance and will burn for up to 50% longer than paraffin wax candles.
Top tip: When you light a new candle for the first time, let it burn enough for the entire top layer to become liquid; otherwise, it won't burn evenly.
Fascinating fact: Soy wax candles are the only type that is safe for eating and cooking with (although it's not recommended).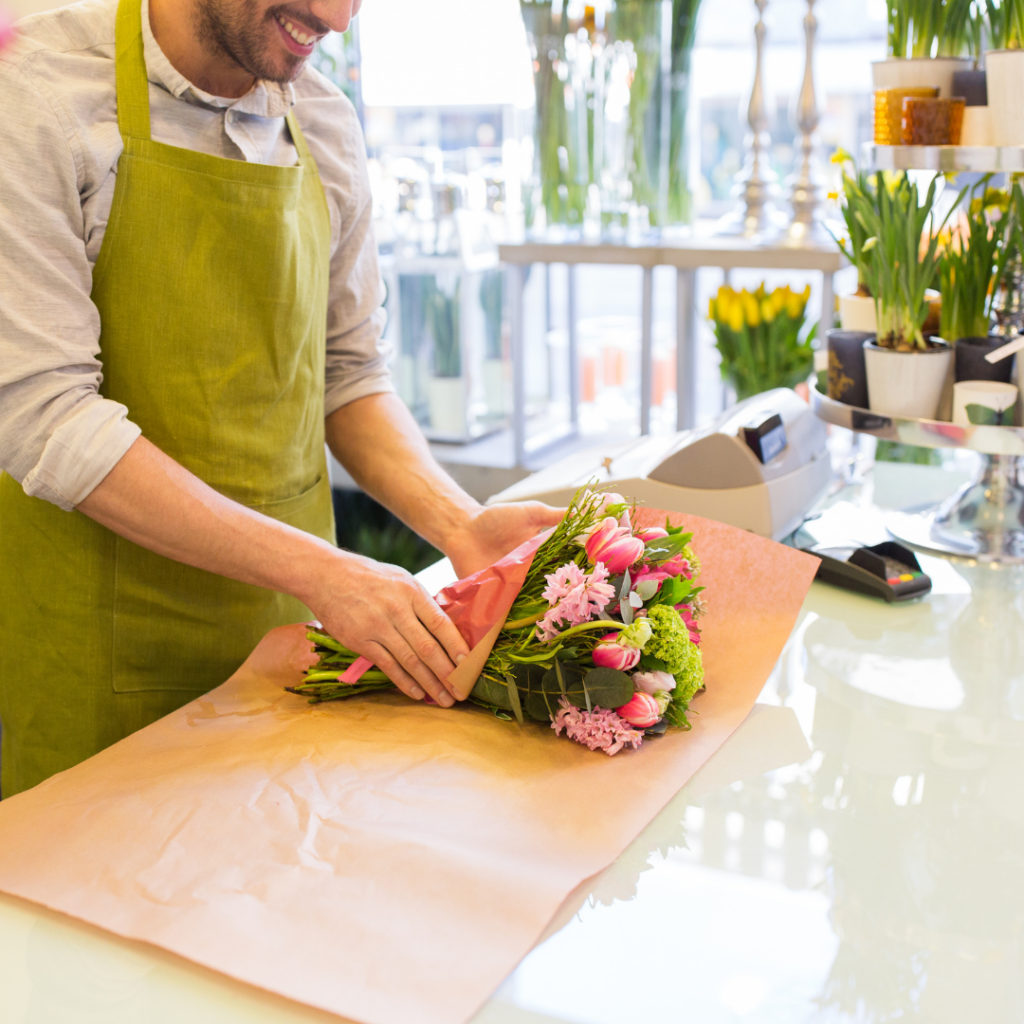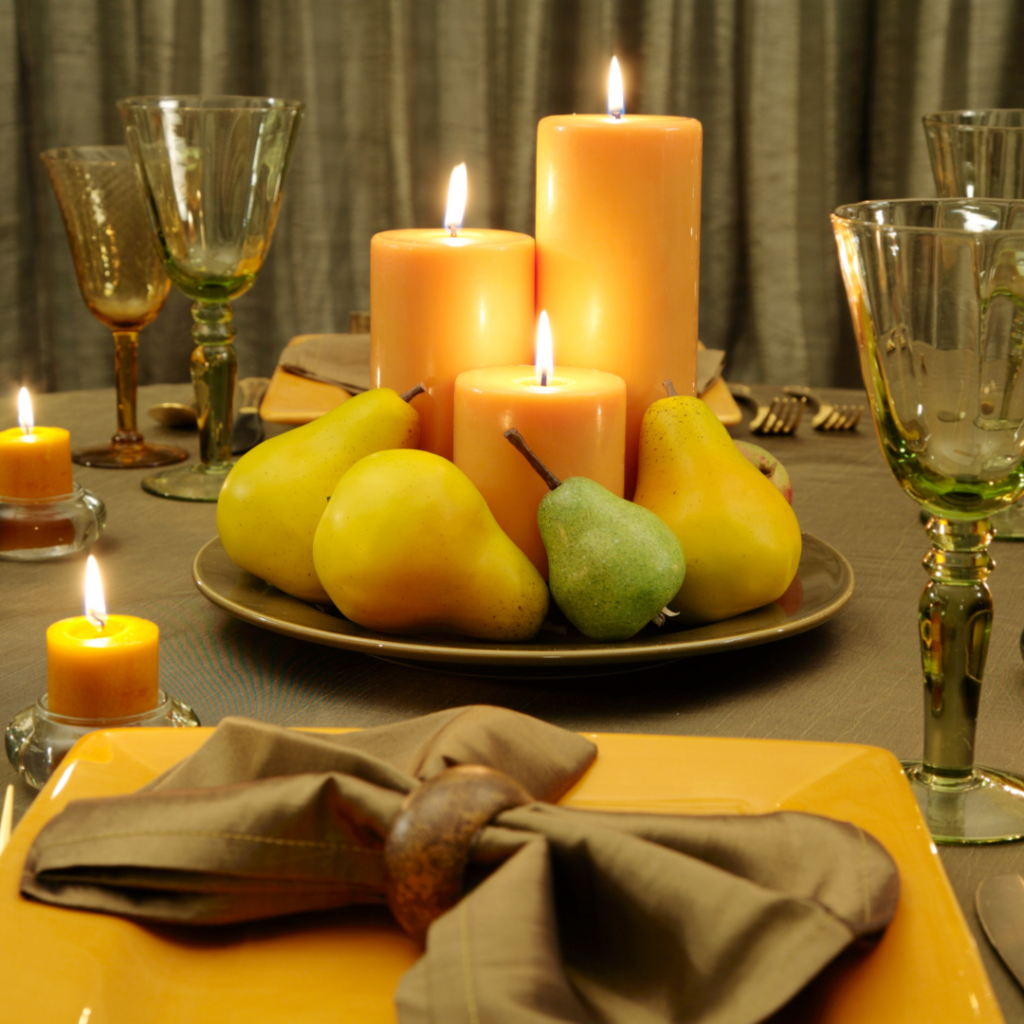 5. Jewellery
Ethical jewellery is about more than Fairtrade materials and conflict-free diamonds. It's also about ensuring fair wages and working hours, and not using child labour or production methods that pollute the environment.
Etsy is home to thousands of handmade jewellery brands, including second-hand vintage finds. Therefore, it's great for finding a unique gift. If you're unsure how it will be packaged, request plastic-free packaging in your delivery.
Are you planning to pop the question? See number 10 on our list!
Top tip: Keep jewellery inside a jewellery box and separate from other jewellery to prevent it from becoming tarnished.
Fascinating fact: Jewellery accounts for 24% of the money spent on Valentine's Day.
6. Beauty Products
Most of us love a bit of pampering, but we don't all have the time or money to go to a spa. Pampering is also more difficult as salons have been closed for the best part of a year. So, what better way than to treat your eco-conscious loved one than an affordable, ethical gift box full of lovely natural and organic products that are also plastic-free.
Our Eco Pamper Gift Box makes the perfect Valentine's gift for a loved one or yourself. It contains five luxury and sustainable products in a beautiful premium gift box that can be reused.
Top tip: You can recycle plastic beauty product packaging (including tubes, lids and caps) from any brand with the Teracycle and Return to Origins recycling programs.
Fascinating fact: It can take almost 1,000 years for the average plastic moisturiser pot to decompose.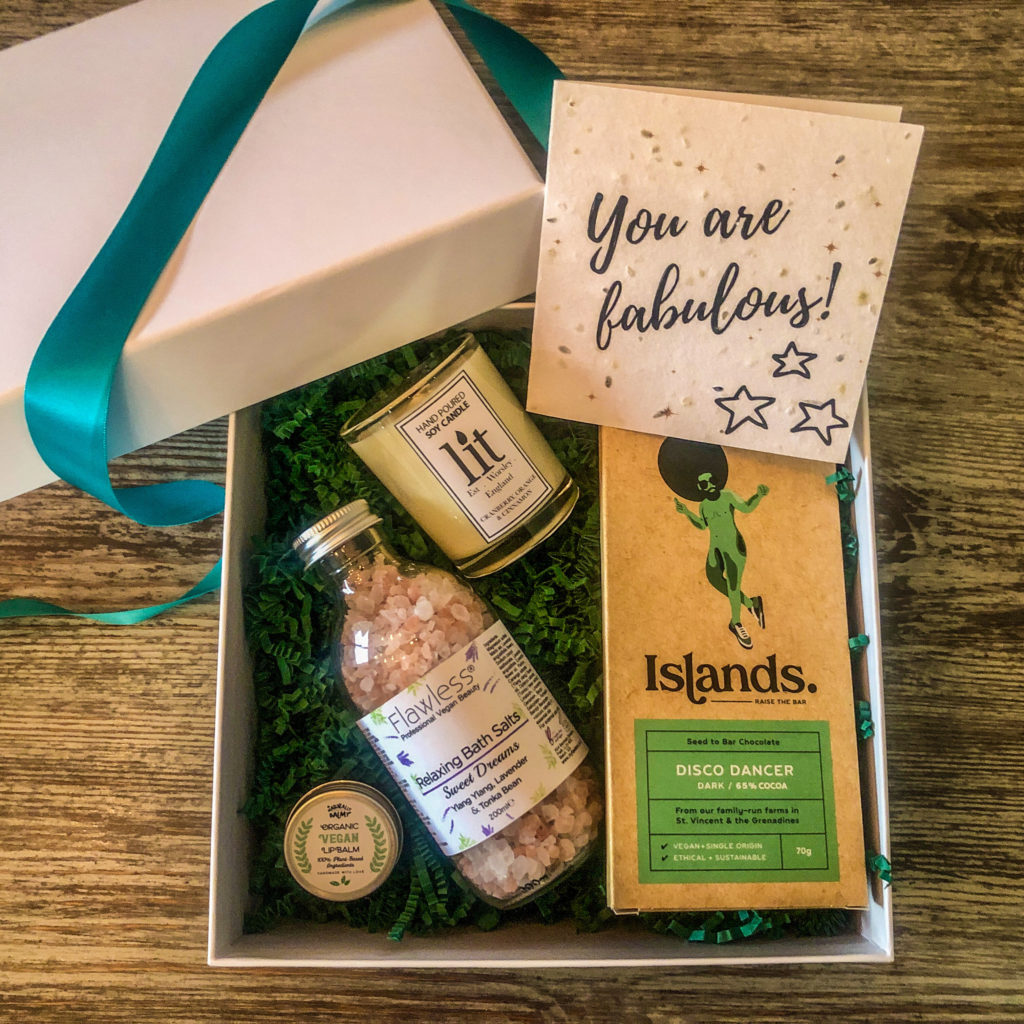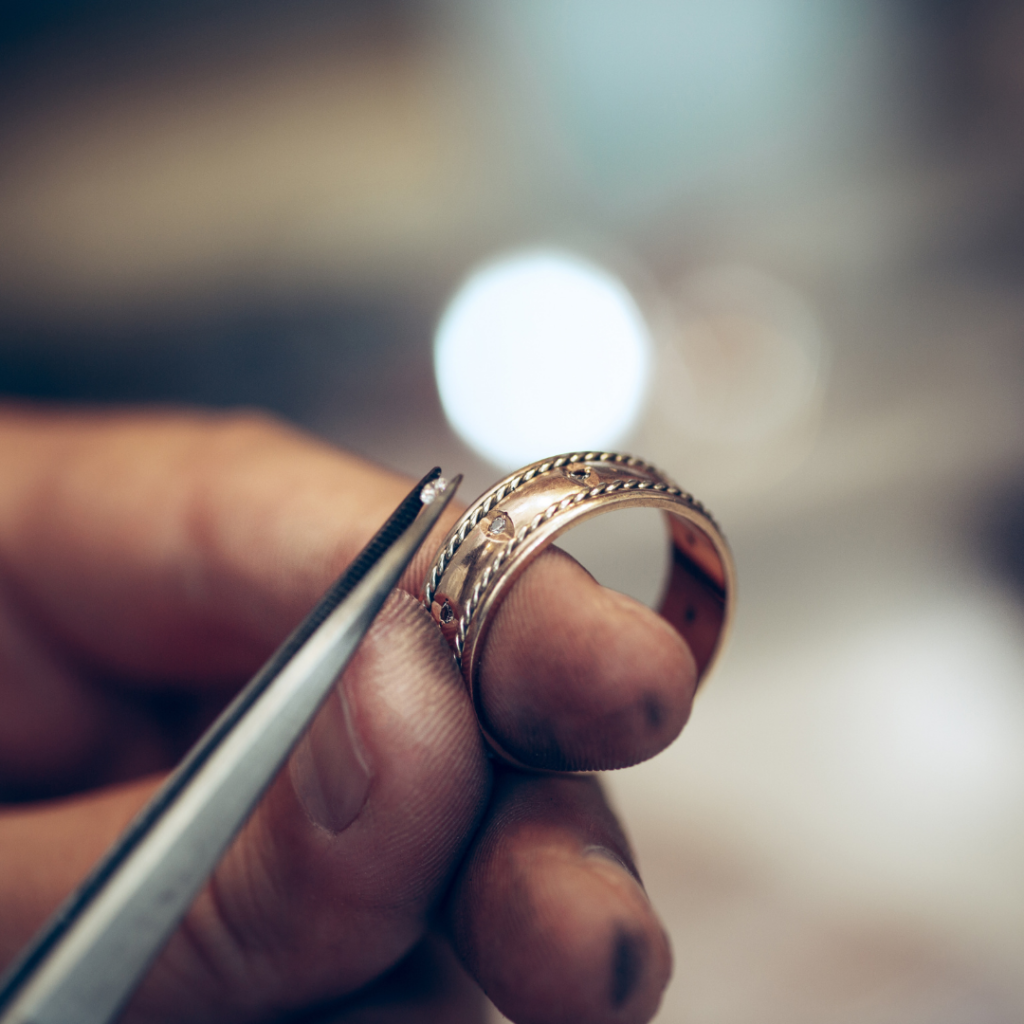 7. Organic Alcohol
Getting merry with your other half is a great way to enjoy Valentine's Day, so how about getting a bottle of your other half's favourite tipple as a gift? Whether it's bubbles, wine, spirits, or beer you're looking for, there are some delicious sustainable options out there.
Drinking champagne, sparkling wine, prosecco, or cava feeds the mind as much as the senses, which is why it is such a popular drink for celebrations. Fortunately, many producers in the Champagne region of France, Great Britain, and Italy are committed to increasing sustainable winegrowing practices.
Whatever you buy, go for organic if you can. Organic alcohol is the most ethical option as it's grown without synthetic pesticides, herbicides, fungicides and chemical fertilisers. Consequently, it's better for your body and the environment. Check out some sustainable options below:
Top tip: When pouring bubbles, hold the glass at an angle; otherwise, more alcohol will escape in the form of air bubbles.
Fascinating fact: Corks popped from champagne or sparkling wine can erupt at up to 60mph, so mind those eyes!
8. Make something
If you genuinely want to show you've made an effort this Valentine's Day, show your love by making something that you know your partner will truly appreciate.
If they love music, how about a mixtape or digital playlist containing tracks that mean the most? This is my personal favourite in our list of ethical gifts.
Alternatively, you could bake some Valentine's biscuits, jam tarts, or make a special dinner, for example. Or how about a unique massage?
Top tip: If you're planning to bake or cook, try to get sustainably sourced ingredients not packaged in single-use plastic.
Fascinating fact: The first mixtapes appeared in the mid-1970s in New York City by DJs Kool Herc and Afrika Bambaataa, who influenced the hip hop movement.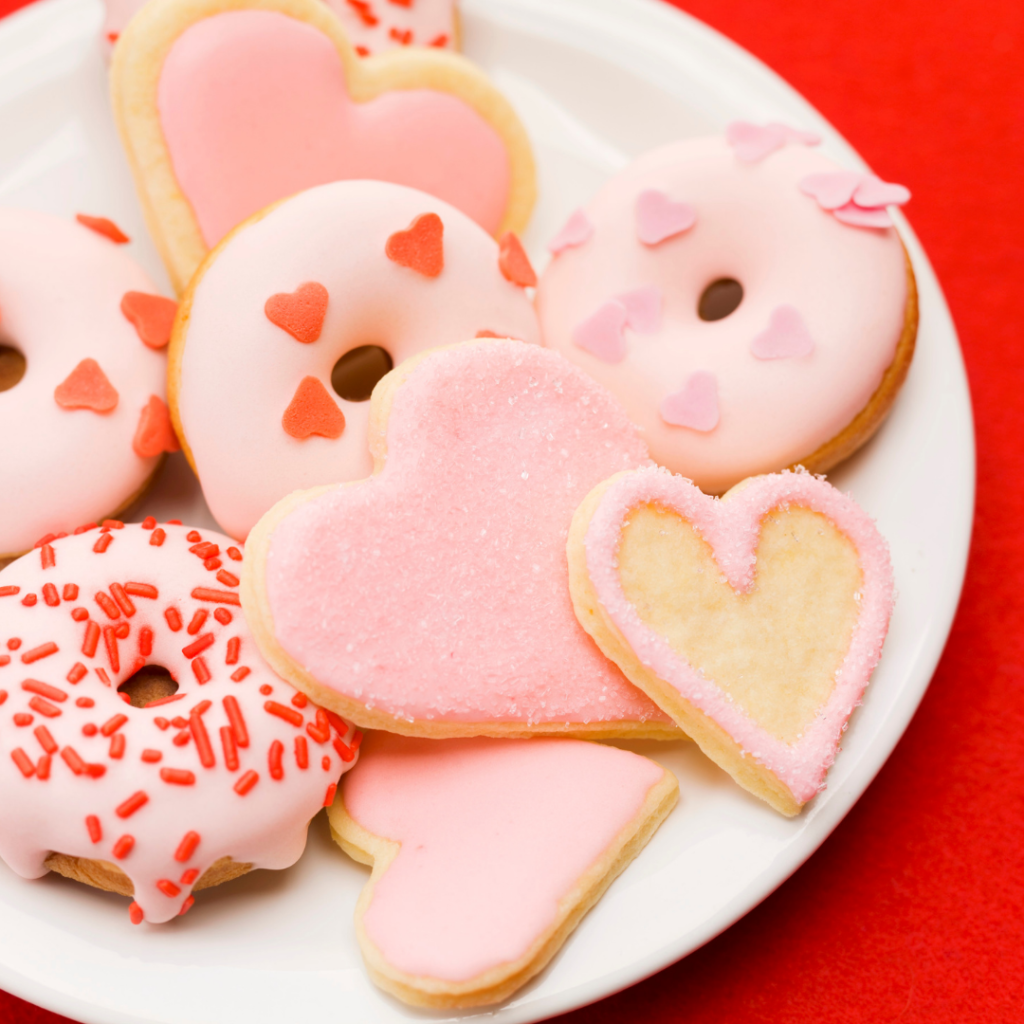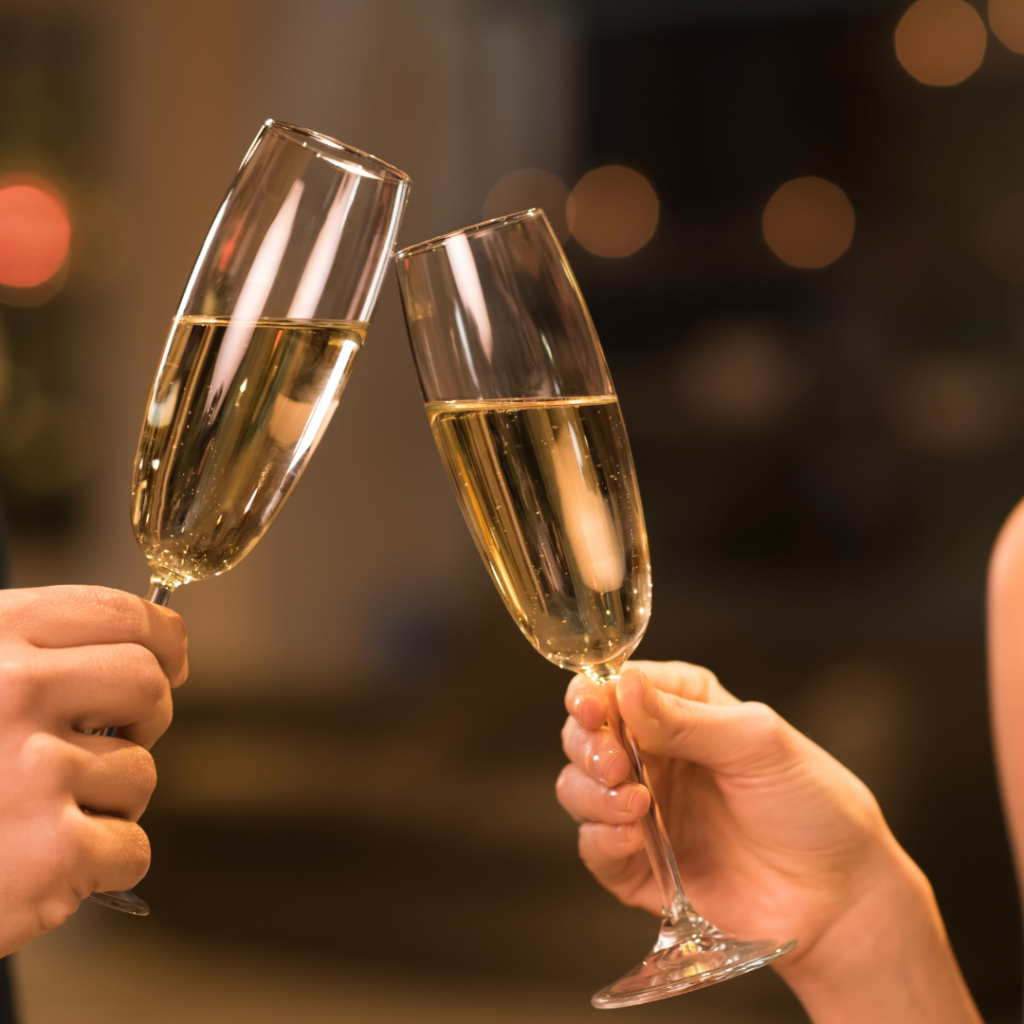 9. Charity Gift
If you want to touch more than one heart this Valentine's Day, a charity gift is the ultimate generosity. The pandemic has a detrimental impact on charities' incomes, significantly less than what they budgeted. Therefore, financial support is needed now more than ever.
Whether you want to help build farms, fill classrooms or plant trees, for instance, a charitable gift will give you that warm and fuzzy feeling knowing that you're helping to change lives around the world for the better. Here are some charitable gift ideas:
Top tip: If you're not sure which charity to give to, Charity Navigator can help you search for a cause close to your heart that is legally registered, well-established and has a proven track record of success.
Fascinating fact: The total income of all UK charities combined is about £48 billion, about £10 billion less than what Tesco makes.
10. Proposal of Marriage!
The final one in our ethical gift guide, we're talking marriage proposals.
Did you know that over one million people will get engaged on Valentine's Day? Therefore, if you're waiting for the right time to pop the question, this 14th February could be the perfect date.
Firstly, if you're looking for the perfect sustainable ring, The Natural Wedding Company has compiled a list of ethical engagement and wedding ring jewellers.
For unique and sustainable ideas for popping the BIG question, we love the idea of a 'tiny tag book', where you fill out miniature pages with special messages contained in a gift box.
Additionally, how about making your hopefully soon-to-be fiancé/fiancée a special breakfast in bed with a very memorable cup of tea?
Top tip: If you want to recreate a favourite restaurant or destination where you'd like to have proposed if we weren't in lockdown, you'll have to get creative. For instance, you could decorate the area related to that culture, play the relevant music genre, and cook or order a takeaway based on the food.
Fascinating fact: The world record for the most prolonged engagement is 67 years! The couple finally took the plunge and married aged 82.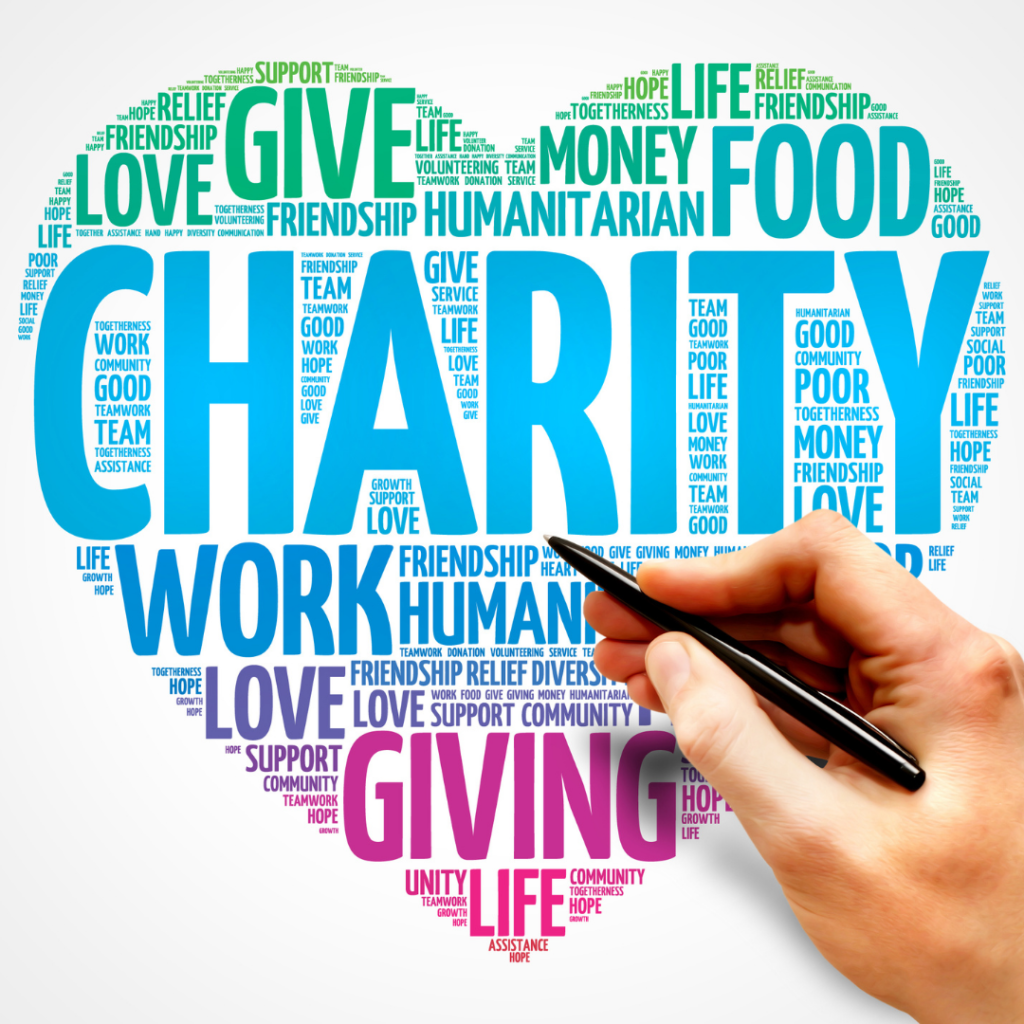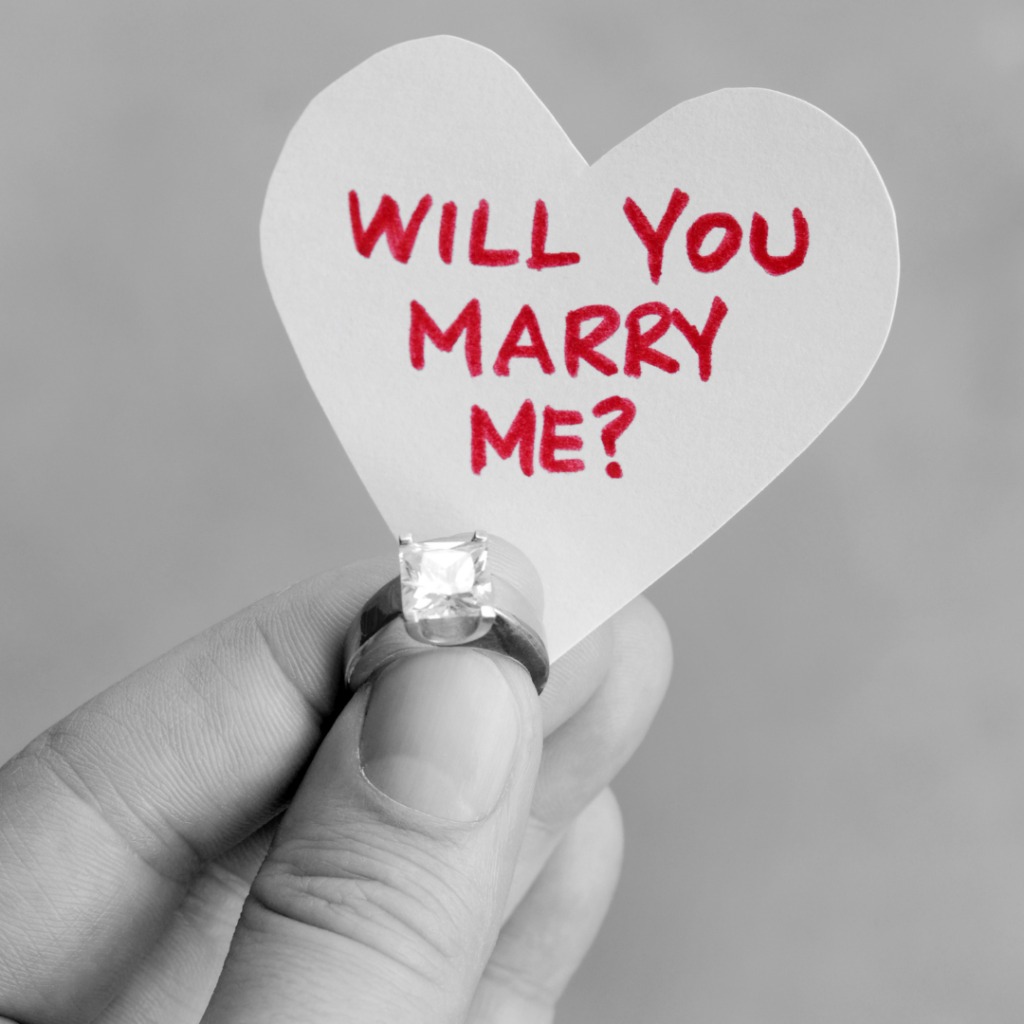 In conclusion, if you plan to celebrate Valentine's Day this year, we hope you find our ethical gift guide useful.
---
The Jolly Turtle supplies eco-friendly bespoke and pre-packed kits for events, travel, hospitality, and lifestyle, offering a simple and convenient way to shop for all your plastic-free essentials.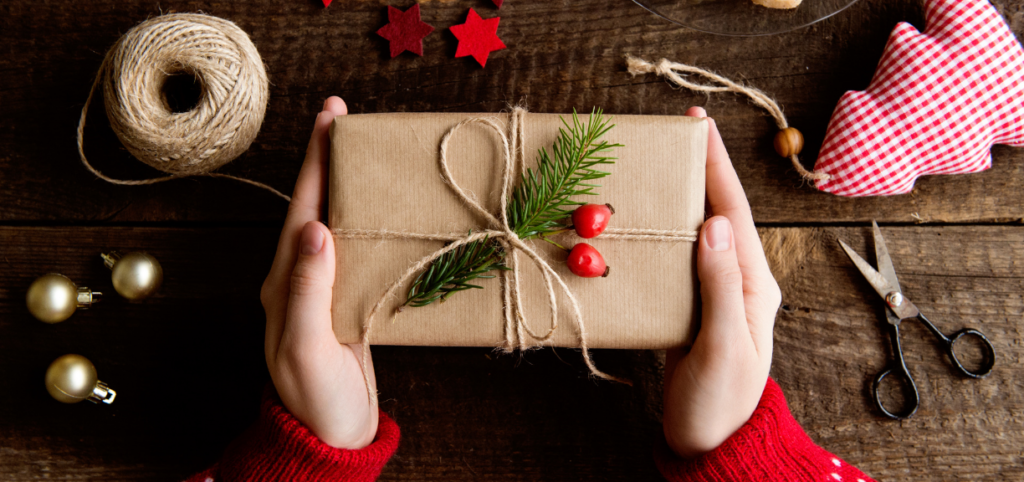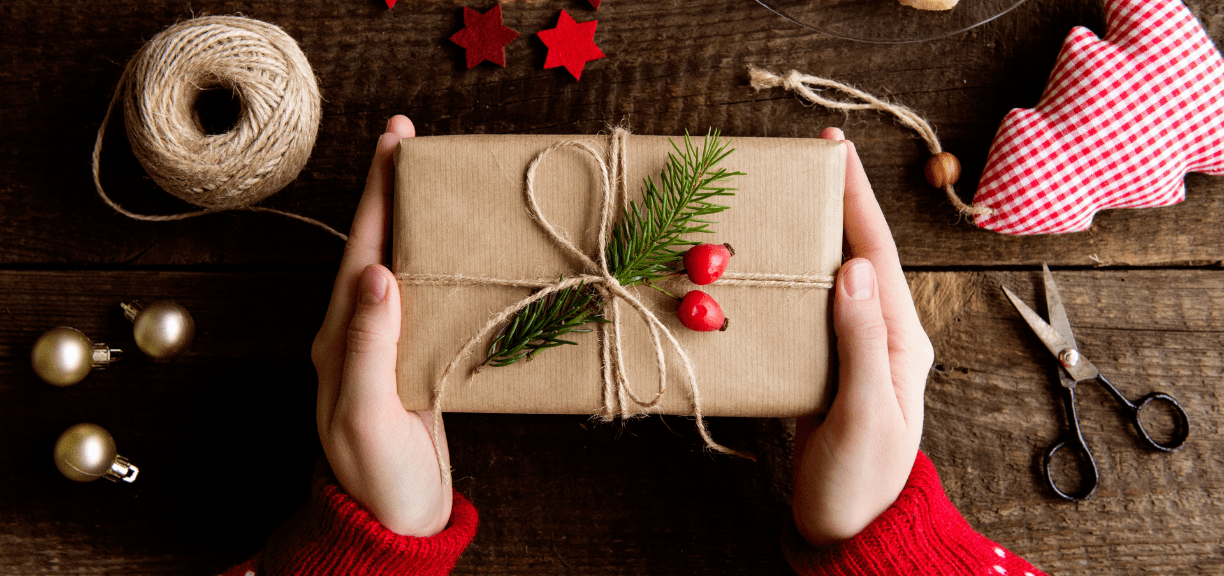 If you're looking for tips to have an eco-friendly Christmas, look no further than our eco Christmas giving guide. From planning your gifts to buying and wrapping them, there are many opportunities to wow your family and friends with affordable, fabulous planet-positive gifts.
Firstly, let's start with planning your gift.
Planning your gift
According to a Finder survey, 50% of British people receive unwanted gifts at Christmas, worth about £5 billion! So, don't be tempted to buy gimmicky or cheap, low-quality presents. Equally, don't overspend just because you think you need to spend a certain amount. After all, a gift doesn't have to cost a lot to mean a lot. Therefore, find out what your family and friends want, and if you're stuck for ideas, consider buying a voucher.
Show your love and appreciation with a homemade gift. If you can make something yourself, you'll probably save money. Check out this DIY Christmas guide for some inspiration.
If you're not a creative type or short on time, buying something handmade or customized by another business is equally thoughtful. Try Not On The High Street or Etsy.
Similarly, a gift experience is an excellent alternative to a physical gift, especially after this year. Many people will be eager to get out and experience things in 2021 after spending most of 2020 in lockdown. For instance, think festival tickets, a glamping package, wine tasting, helicopter ride, spa day. The list is endless!
How about giving back your time to do something unique that will be appreciated? Use this gift voucher template to present your gift.
Make a regular or one-off donation to a charity that is close to your gift recipient's heart.
Can you gift something preloved? After all, vintage and upcycled is well on trend and becoming increasingly popular. Check out Etsy Secondhand for some inspiration or your local charity shops. For something exceptional, 1st Dibs offers a range of premium vintage items.
Christmas is a time of year when plastic pollution skyrockets, producing over 125,000 tonnes of waste sent to landfill. Therefore, search for Christmas gifts that aren't made from virgin single-use plastic or packaged in plastic, and you'll make a positive difference.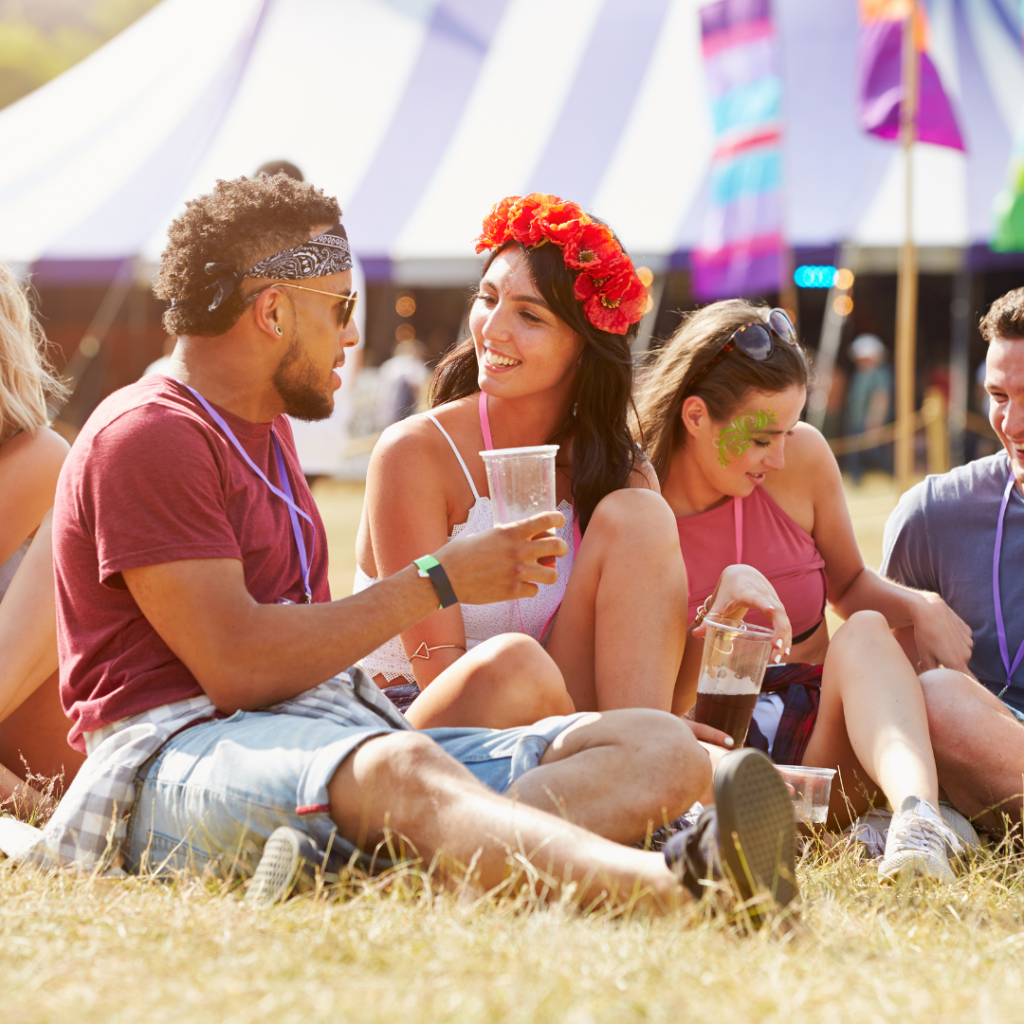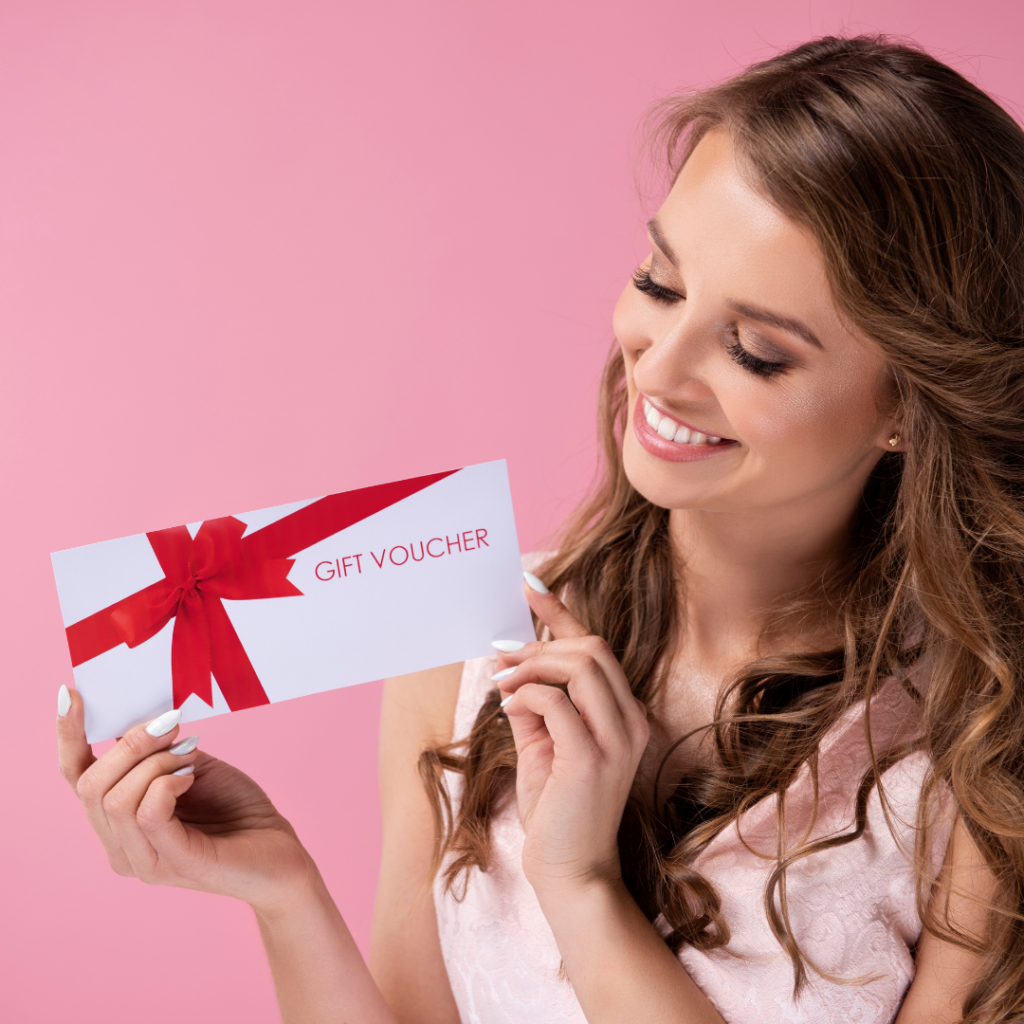 Once you've chosen your gift, it's time to think about where and how you buy it (if you're not making it yourself).
Buying your gift
Buy from small, independent businesses that need your support more than ever this year. Avoid big corporations with offshore tax-havens and those that don't pay the proper amount of tax.
Gift with purpose and buy from sustainable businesses that have a goal beyond making profits. Many companies are doing great things for their communities and making a real difference to people and the planet.
Find out whether the gift is ethical. Consider the environmental impact from manufacturing to shipping and working practices.
Ask the seller to limit packaging and not use plastic when wrapping or shipping. You'll find that most are happy to do this.
Buy as many products as possible in one shipment to reduce carbon emissions and packaging and shipping costs.
Reuse the packaging you receive.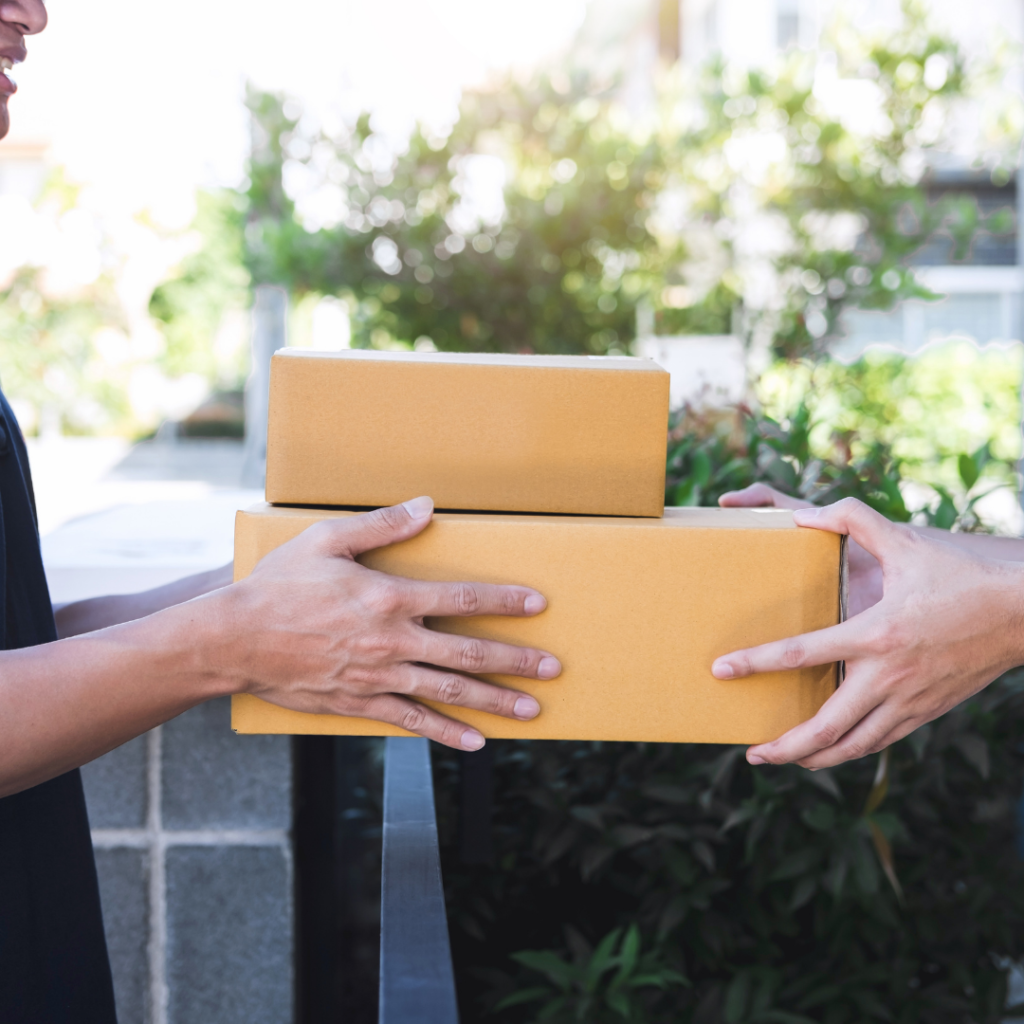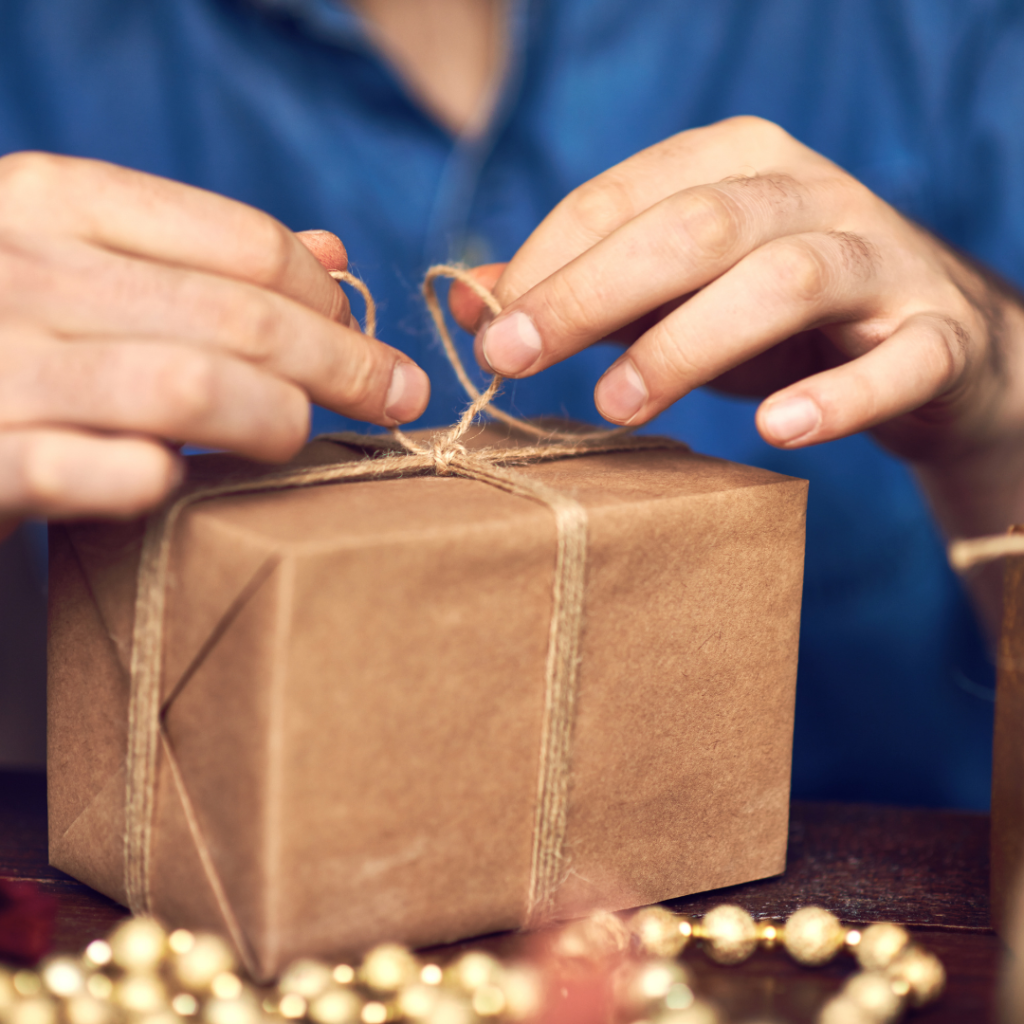 And finally, the fun part – wrapping and giving your gift. Whether you want to go understated or up your presentation game, there are plenty of eco-friendly ways to gift wrap.
Giving your gift
Avoid using paper with a shiny surface or glitter, as it's likely to contain plastic. Reusable or recyclable paper such as brown kraft paper can look amazing if you add some twine or eco-friendly ribbon. Even better, use reusable fabric to wrap your gifts and wow those receiving them.
Use natural (and free) foliage collected from outdoors or items in your home to tie to your gifts, such as berries, spruce twigs, or dried orange slices.
Finally, accompany your gift with a seeded greeting card and turn your sentiment into something beautiful and long-lasting.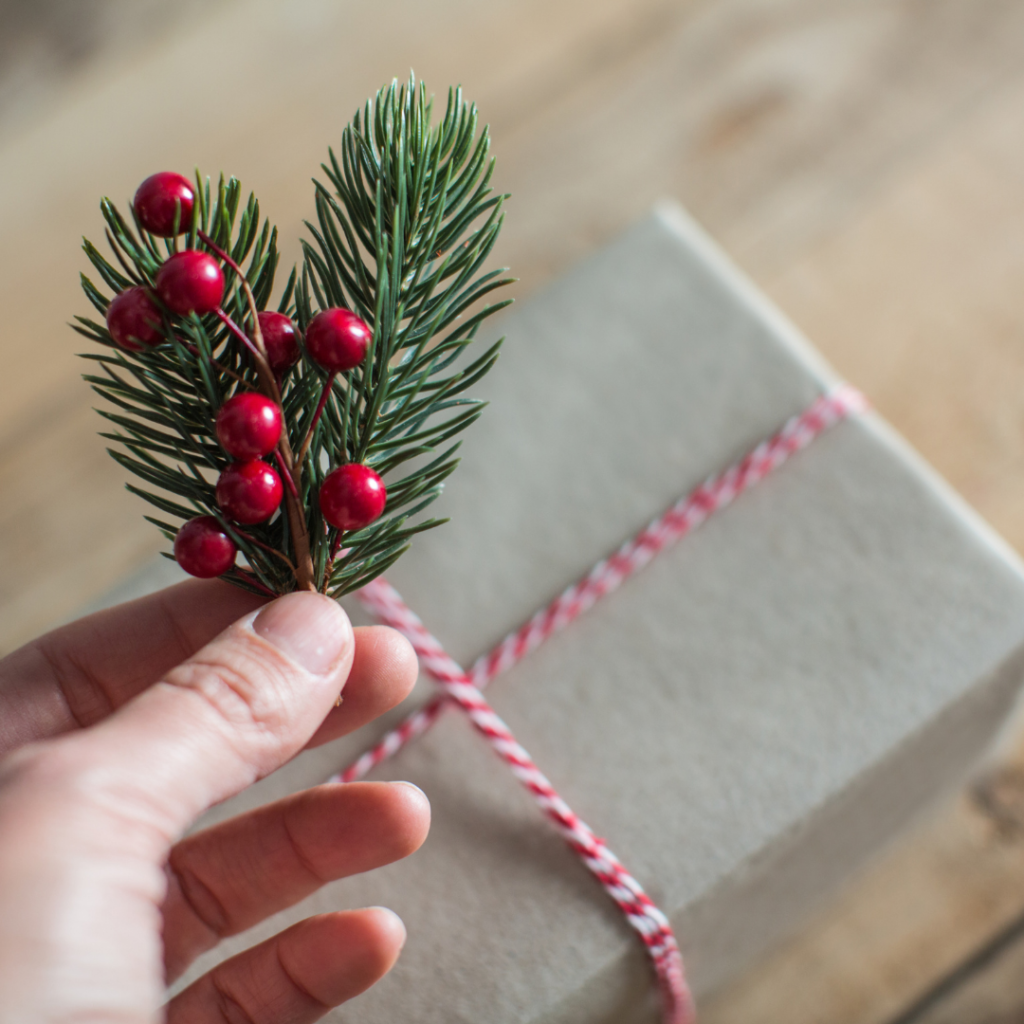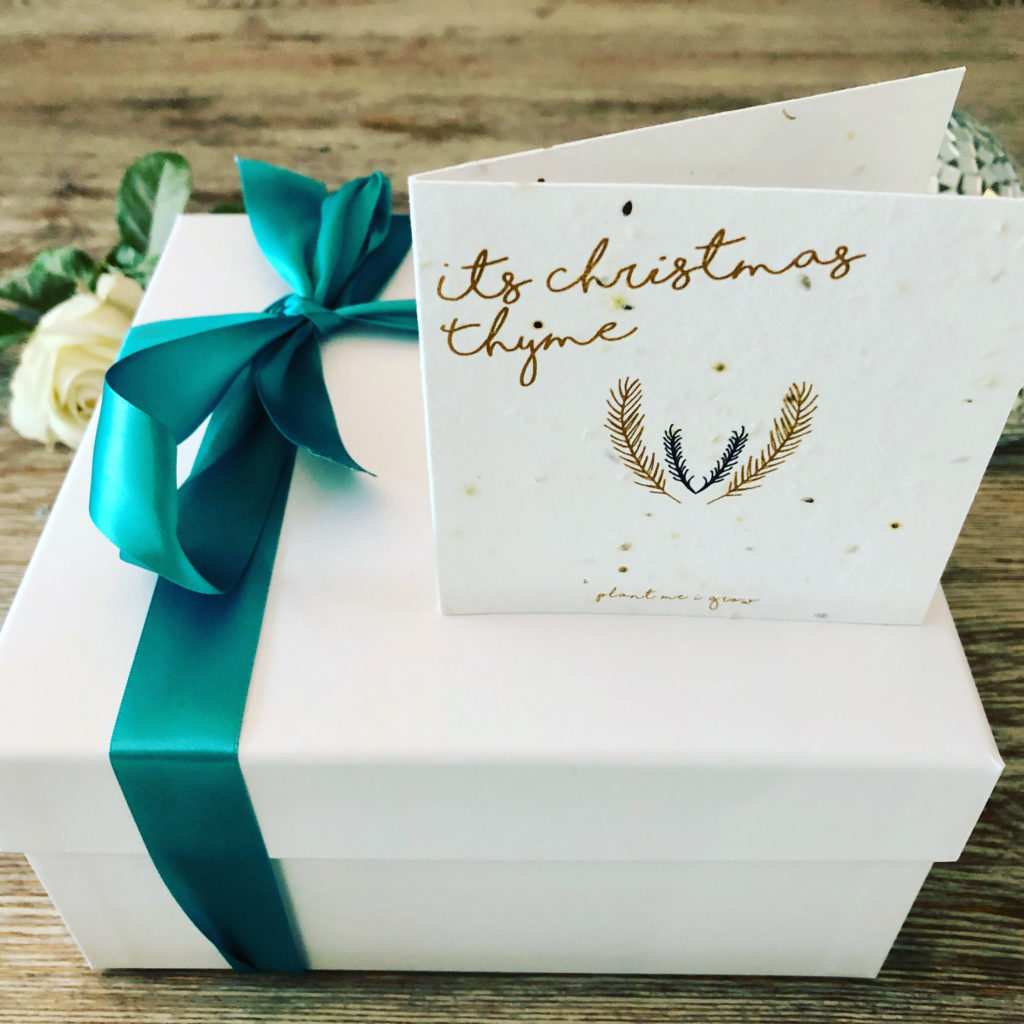 ---
Eco Christmas giving ideas we love:
In conclusion, there are so many ways to do sustainable Christmas gifting. Just make a few changes and you'll make a difference.
---
If you found our Eco Christmas giving guide useful, check out some of our other eco-friendly guides, including:
The Jolly Turtle supplies eco-friendly bespoke and pre-packed kits for events, travel, hospitality, and lifestyle, offering a simple and convenient way to shop for all your plastic-free essentials.
Are you looking for some top tricks to hold a 'spooktastic' eco-friendly Halloween celebration without polluting the planet?
The problem
It's that time of year when the supermarket aisles are lined with cheap plastic-manufactured and plastic-wrapped sweets, costumes and decorations. Unfortunately, most of these will get used once and then thrown away, only to end up in landfill or polluting our oceans and beaches. From there, the plastic breaks down over hundreds of years but never truly goes away. It looks unsightly, kills wildlife, and costs billions in clean-up efforts.
The solution
However, it's easy to get into the spirit of Halloween without creating unnecessary waste. It just takes a bit of thought and organizing.
Halloween will look and feel very different this year to a lot of people due to Covid-19. For a start, it's unlikely that trick or treating will be considered safe by national governments.
But it's still possible to have a 'fangtastic' time and keep safe from large group gatherings. Whether you're planning to hold a virtual costume party, family treasure hunt, or host a spooky movie night at home, this year is a great opportunity to get creative and have fun whilst being mindful of waste.
Are you ready to ditch the synthetic for the sustainable? We give you our top tips and tricks to create an eco-friendly Halloween celebration.
1. Reuse costumes
Halloween costumes are estimated to generate over 2,000 tonnes of plastic waste every year in the UK. That's equivalent to over 25,000 standard coffins. Eek!
There are so many how-to guides online to help you create a DIY costume and you don't have to be an expert seamstress to give it a go. If possible, try and reuse what you already have. Can you upcycle that old shirt that's been through the wash too many times? Rip it, throw it in dirt, or throw pomegranate juice at it. Just a few ideas to transform an outfit fit for a zombie!
If you're still stuck for ideas using what you already have, think about scouring the charity shops, swap costumes with a friend, or rent a costume instead.
We wrote a whole blog post about eco-friendly costume ideas so check it out for some inspo.
Fun Fact: Halloween costumes were traditionally worn by ancient Celts as a disguise in case they encountered ghosts when leaving the house. This is because they believed ghosts returned to Earth on Halloween.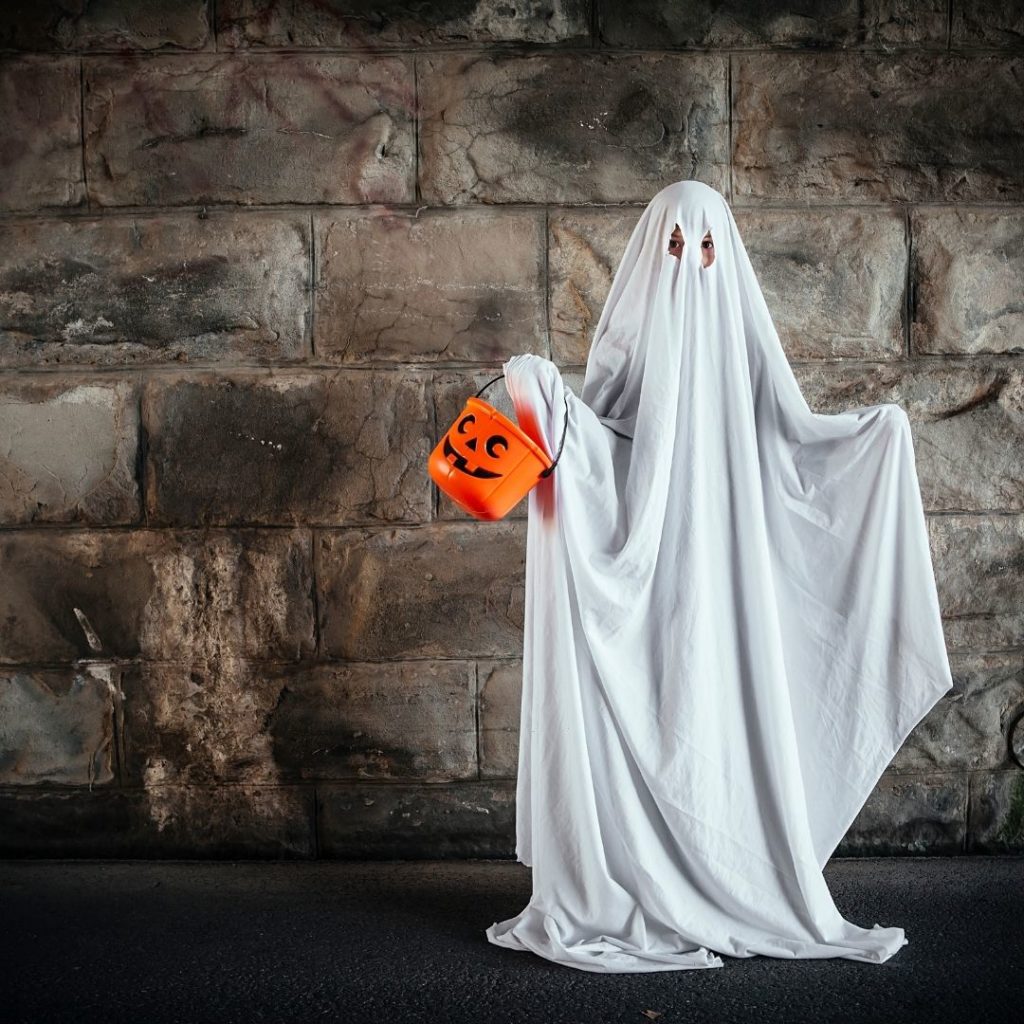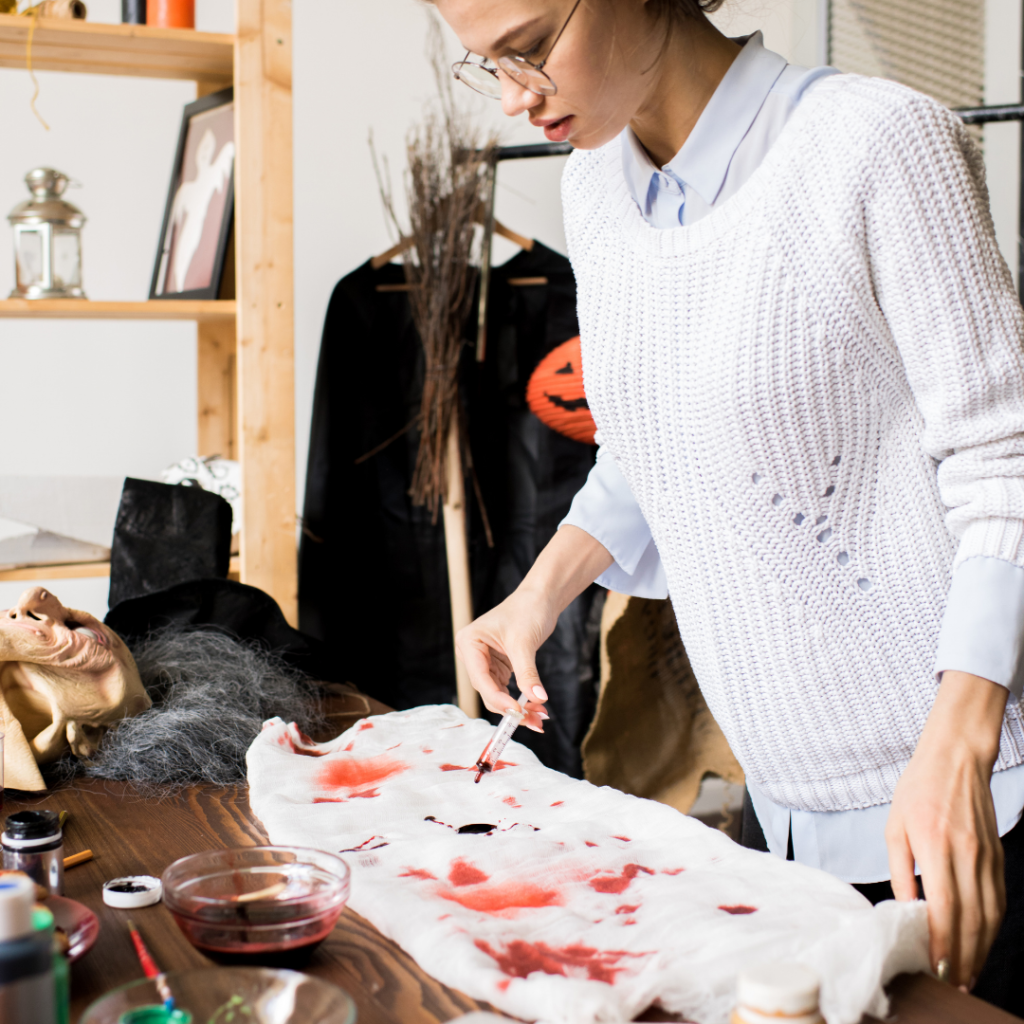 2. Pick your pumpkin
Who wouldn't prefer to pick their own pumpkin from a pumpkin farm rather than from the local supermarket? Choosing a pumpkin is all part of the build-up to Halloween and by going local, kids will become educated on how pumpkins are grown. Plus, they are cheaper and fresher in comparison to shops and you know your money will go straight into the pockets of the farmer.
So, grab a wheelbarrow and head out to your local pumpkin farm this year for a day out to remember.
Fun Fact: The UK's largest pick-your-own pumpkin farm is in Newark and has more than 100,000 visitors every year. It's run by a 20-year old who started growing pumpkins as a hobby when he was 13.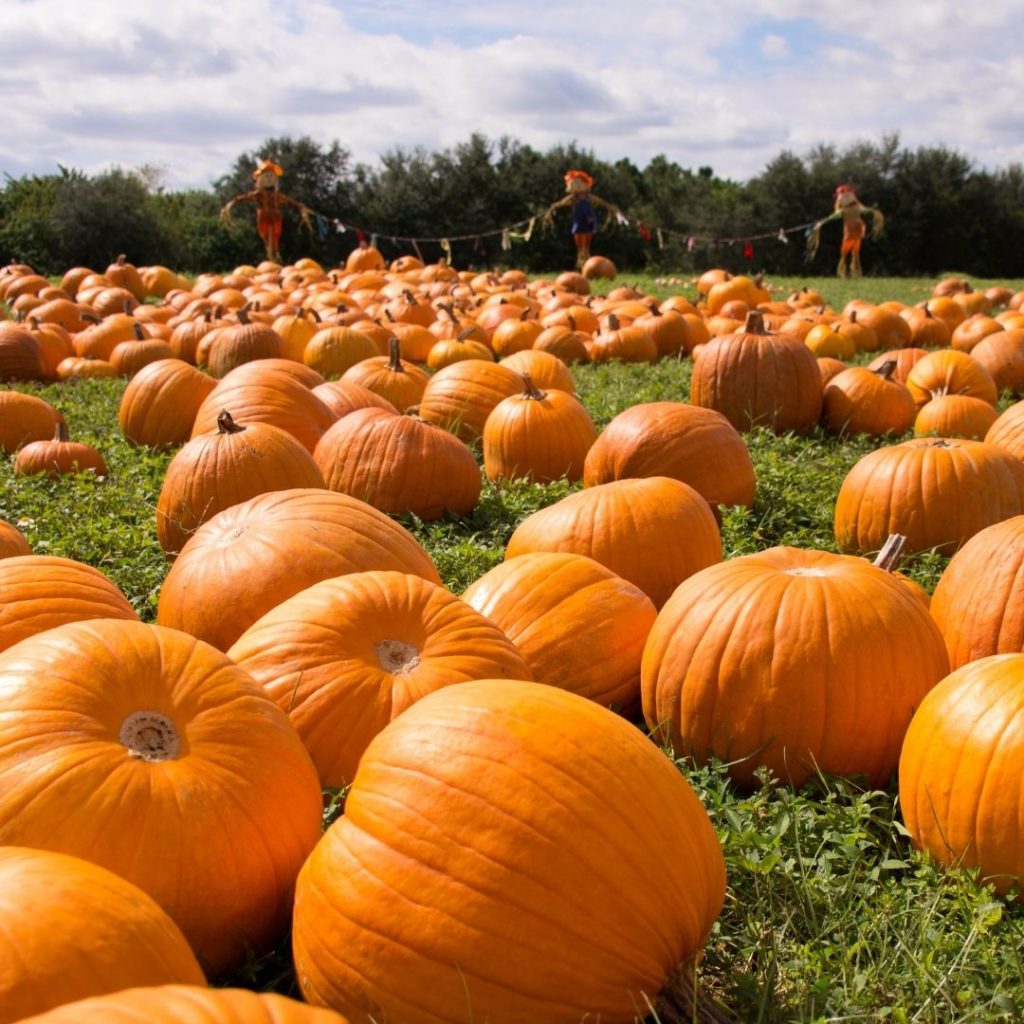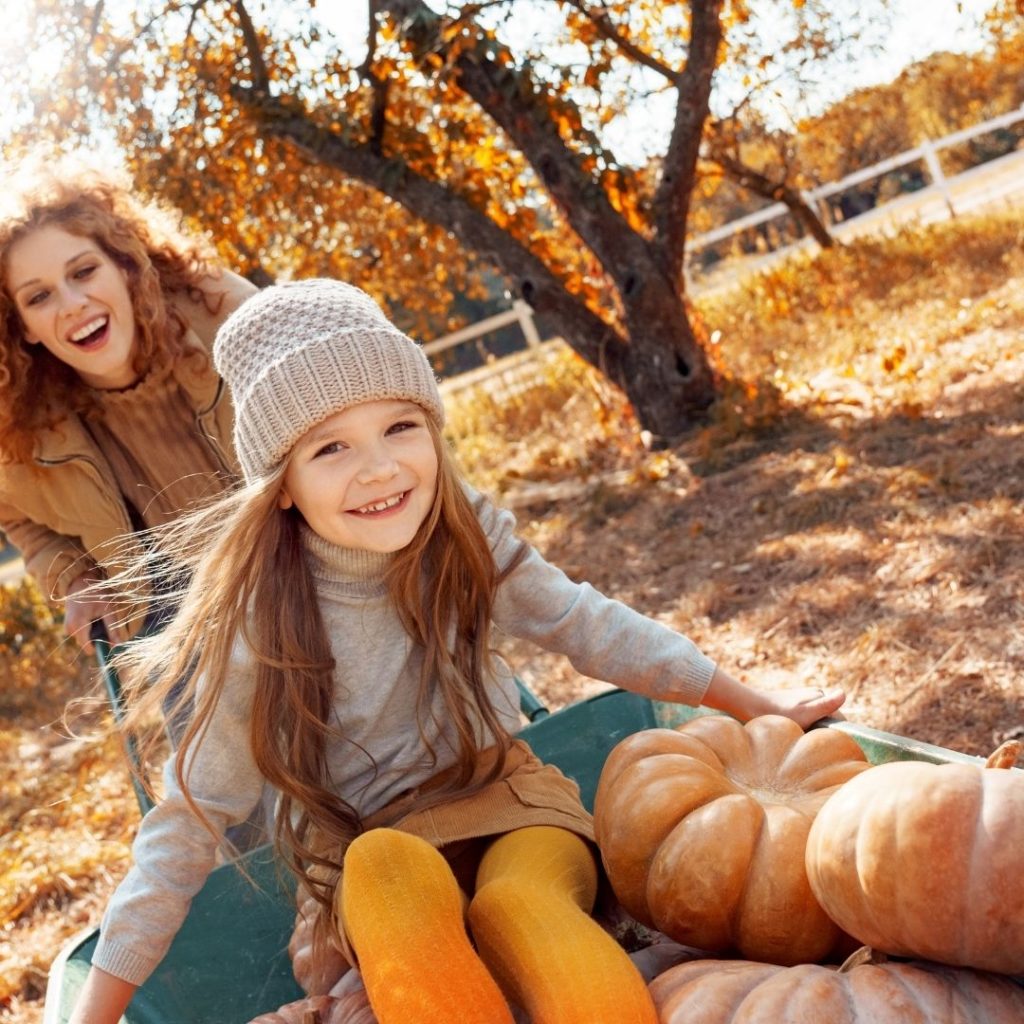 3. Use pumpkin flesh and seeds
If you've ever spent hours carving a pumpkin work of art, you'll know that it takes a lot of effort to scrape out all that pumpkin flesh and seeds from the inside. It's a messy job, but it's not all waste.
The pulp can be used to make a pumpkin puree or mash. My personal favourite is spiced pumpkin soup, which is perfect for this time of year!
Pumpkin seeds can be reused in several ways. If they're big enough, large seeds can be replanted to grow into new pumpkins. Smaller seeds can be eaten – just rinse, dry, oil, season and roast for a nutritious tasty snack or sprinkle on top of salads. Check out the BBC's Good Food guide for a list of pumpkin recipes.
Once you've finished with your pumpkin decoration, it can go straight into your compost bin or be used to feed wildlife.
Fun Fact: People once believed that freckles could be removed by spreading a pumpkin paste over the skin!
4. Use plastic-free makeup and glitter
Halloween costumes and make-up go hand in hand. What's an outfit without a gory face to match in dripping 'bloody' paint or bejewelled skeleton eyes?
Yet so many cosmetic glitters on the market contain microplastics. These are millions of tiny plastic pieces which pollute our seas and our wildlife, creating long-lasting damage. Similarly, most cosmetic paints contain heavy metals and other toxic chemicals that can irritate the skin. Not to mention that they are often packaged in plastic packaging.
But it's not all doom and gloom as there are so many eco-friendly and creative ways to up your Halloween look with paint and glitter.
Use a natural and vegan face paint made from fair trade organic ingredients. You can get some amazing colourful eyeshadow palettes made by ethical brands.
For glitter, make sure it's eco-friendly, such as our bio-glitter, which is made from biodegradable film sourced from sustainable tree plantations. All of our glitter is packaged in biodegradable pouches for the ultimate eco sparkly solution.
We're giving readers of our blog 25% off our bio-glitter and Aloe Vera glitter fix range until 31st October with discount code SPOOKY25. Check out our Poison Ivy and Red Voodoo, which we created especially for Halloween.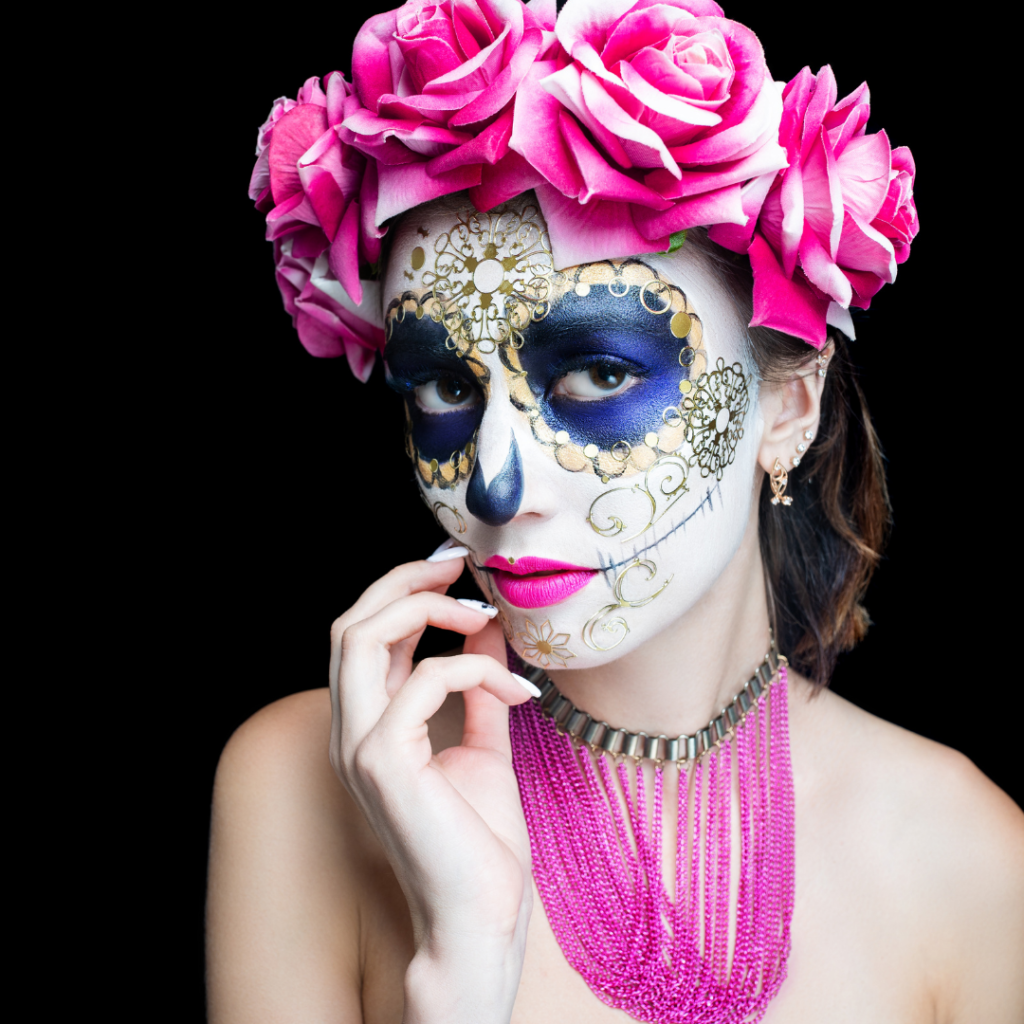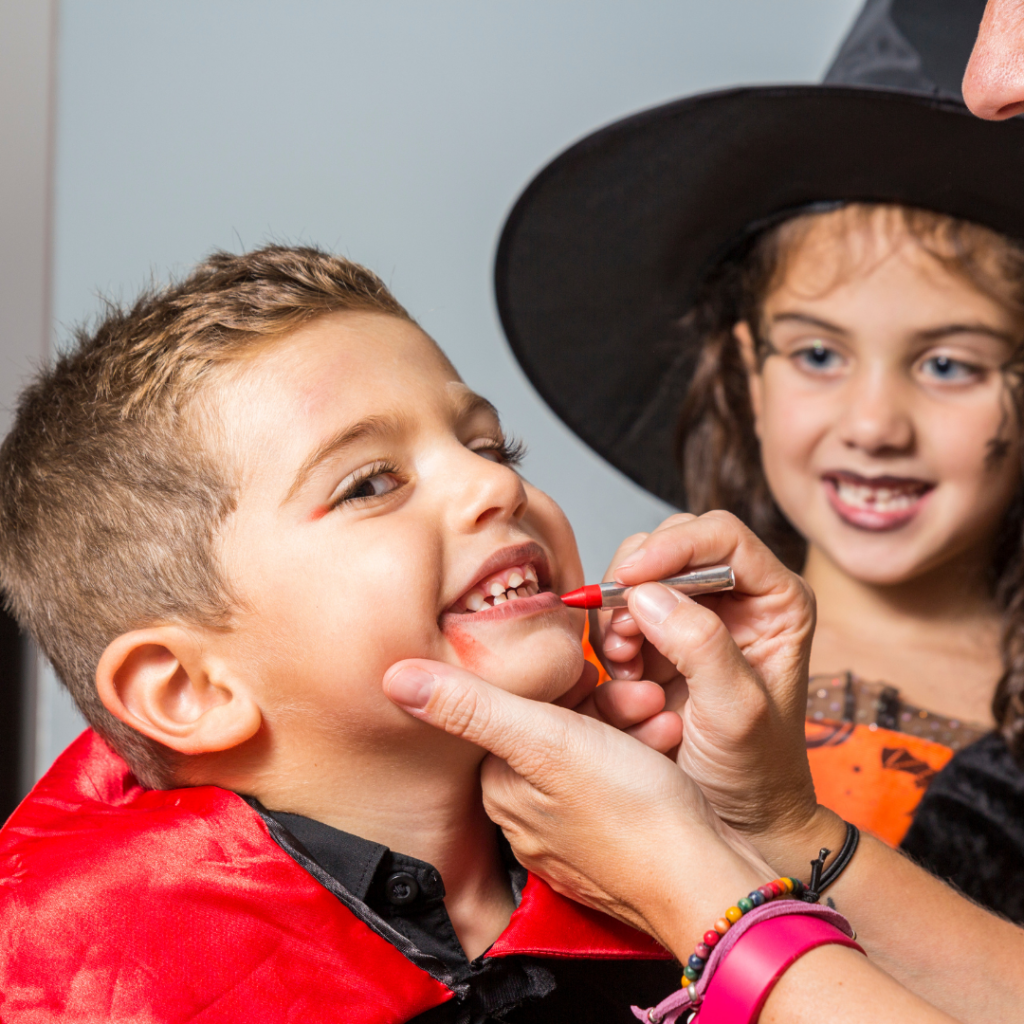 ---
Will you be celebrating Halloween this year? Do you have any other tips to create an eco-friendly Halloween experience?
The Jolly Turtle supplies eco-friendly bespoke and pre-packed kits for events, travel, hospitality, and lifestyle, offering a simple and convenient way to shop for all your plastic-free essentials.
Being stuck at home and unable to travel can bring out the wanderlust in even the most reluctant traveller. If your desire to travel is stronger than ever right now, there's no better time to get inspired and explore the virtual world of travel. In the first instalment of our virtual travel series, we're focusing on the world of museums.
If you've always dreamed of visiting an iconic museum you've never quite got around to visiting, many are now offering virtual tours. You'll have no crowds to wade through, no self-sticks in your way, and no queues for coffee and cake. Not only will you get your cultural hit, but it's also a great way to entertain and educate kids.
Thanks to Google Arts & Culture, you can now access online content from over 2,000 leading museums that have partnered with the Google Cultural Institute. Install the app to experience virtual reality tours. You may also want to check out the 360° videos to experience art, science, music, and history from all angles.
Here are some of our favourites you can explore from the comfort of your sofa.
Sistine Chapel
Where: Vatican City, Rome, Italy
One of the most famous museums in the world, the Sistine Chapel is home to the Pope. Built in the 15th century, this monumental structure contains an extensive collection of artistic works and archaeology gathered by Popes over the ages. The decorative ceilings are an extraordinary and mesmerising depiction of Renaissance art so don't forget to look up!
Fun Fact: Michelangelo's famous ceiling frescoes took four years to complete and covers 12,000 square feet.
British Museum
Where: London, UK
Also known as the museum of the world, London's most iconic museum houses over 60 galleries' worth of pieces across all continents from 2,000,000 BC to the present day. Simply click on the century, category of work, or continent, and it will take you to information about that piece.
Fun Fact: The British Museum has the largest indoor space in the world according to Google Street view.
Rijksmuseum
Where: Amsterdam,Netherlands
Choose one of eight virtual tours to see the extensive collection of art and historical works in this Dutch museum. It contains more than 2,000 painting, including works by Rembrandt.
Fun Fact: Rijksmuseum is the only museum in the world that has a road in it, and it's still open to cyclists.
Natural History Museum
Where: London, UK
Virtual Tour
The NHM has 12 different self-guided virtual tours to choose from, from delving into the life of a blue whale, hanging out with scientists and more. The virtual tour gives people access to an extensive collection of digital exhibitions, specimens, and interactive gigapixel photos.
Fun Fact: The Natural History Museum houses the first fossil ever found from a Tyrannosaurus Rex.
Smithsonian National Museum of Natural History
Where: Washington D.C., USA
Click on the interactive map and you'll be taken to an area of the museum where you can zoom right into the information relating to each artefact. It's particularly child friendly as it's so easy to navigate around the museum and view each exhibit with high-quality clarity. It also has an educational program for teachers, families and teens.
Fun Fact: The founder, James Smithson, handed over the museum's estate to the USA without having ever set foot inside the country.
The Louvre
Where: Paris, France
Take one of the many different tours of Paris' most famous museum, including Egyptian antiques, filmmaking, Renaissance art, dance, and more. You can also experience the Mona Lisa in virtual reality.
Fun Fact: Da Vinci's' painting of the Mona Lisa was made famous in 1911 when it was stolen and returned to the Louvre two years later.
Picasso Museum
Where: Barcelona, Spain
Virtual Tour
The Museu Picasso features over 4,000 works of art by the Spanish artist, Pablo Picasso. The museum is made up of five large Gothic palaces and is the only one dedicated to Picasso's work. You can take a virtual tour of the rooms housing his collections, the courtyards where the buildings are situated, and around the houses and places Picasso worked and visited.
Fun Fact: Picasso has 23 names (that's 21 middle names)!
Museum of Modern Art
Where: New York, USA
Also known as MoMA, this museum in midtown Manhattan contains a collection of modern and contemporary art dating back to 1880, as well as performance art, design and film. Highlights include Monet and Van Gogh paintings. The museum is running virtual exhibition every Thursday.
Fun Fact: Most of the museum's funding came from Abby Rockefeller because her famously wealthy husband, John Rockefeller, hated modern art and refused to financially support the project.
If you found this post useful, you might want to check out other ways to find out more about museums. As well as virtual tours, many also offer podcasts, online resources, and audio tours.
Don't forget to also check out our post on Virtual Festivals.
Do you have any other virtual museum tours to add to this list?
The Jolly Turtle supplies eco-friendly bespoke and pre-packed kits for events, travel, hospitality, and lifestyle, offering a simple and convenient way to shop for all your plastic-free essentials.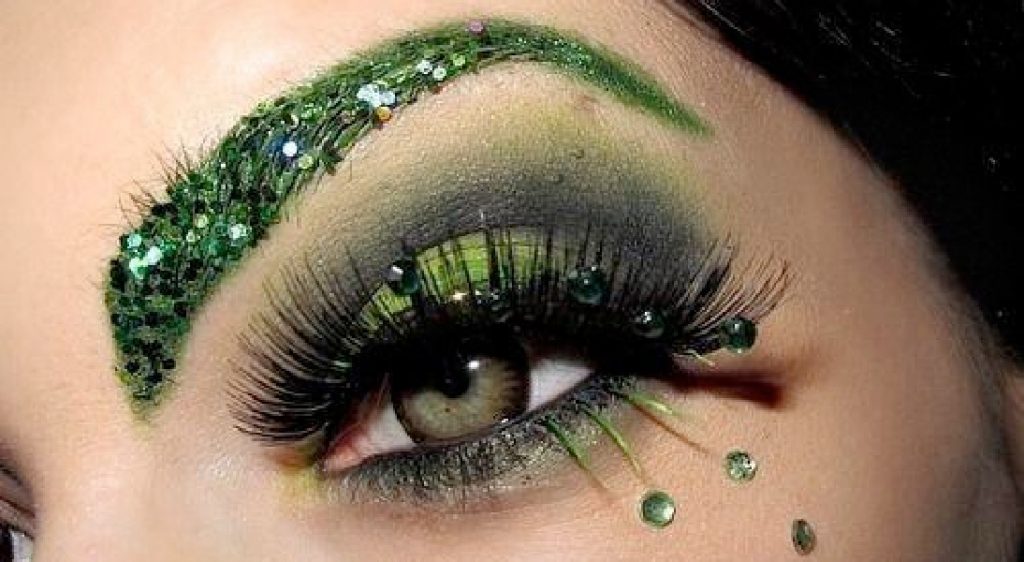 The problem
With Halloween just around the corner, around 33 million adults and kids across the UK will be planning their costumes for the various parties and trick and treat events being organized throughout October. And most of those will be worn just once before being packed away at the bottom of a drawer. Only to be eventually thrown away and doomed to an eternal death in landfill. Scary, but true!
A typical Halloween costume contains 90% of plastic. They might not be cheap to buy, but the average costume is made from cheap material, such as polyester, which is highly flammable. I'll never forget that weekend when Claudia Winkleman couldn't present on Strictly Come Dancing. Her young daughter had been severely burnt after her Halloween costume had gone up in flames while she was wearing it!
What's the impact?
Fancy dress costumes are a big business for costume retailers, with over £500m being spent on costumes in the UK in 2018 alone. The impact on the environment when all that disposable plastic ends up in landfill is a scary reality. Not to mention all the resources and waste spent manufacturing them. It is reported that over 7 million costumes were disposed of in the bin and sent to landfill in 2016, and it's likely the figure is much higher now. That's over 2,600 tonnes of plastic (equivalent to 205 double-decker buses) that will never ever go away!
But perhaps you're not ready to hang up your Chucky mask yet, and you get thrilled with the planning of a new Halloween costume every year. In that case,, there are some eco-friendly ways you or your children can have a spook-tastic time and save money at the same time. Here are our top 7 tips and tricks!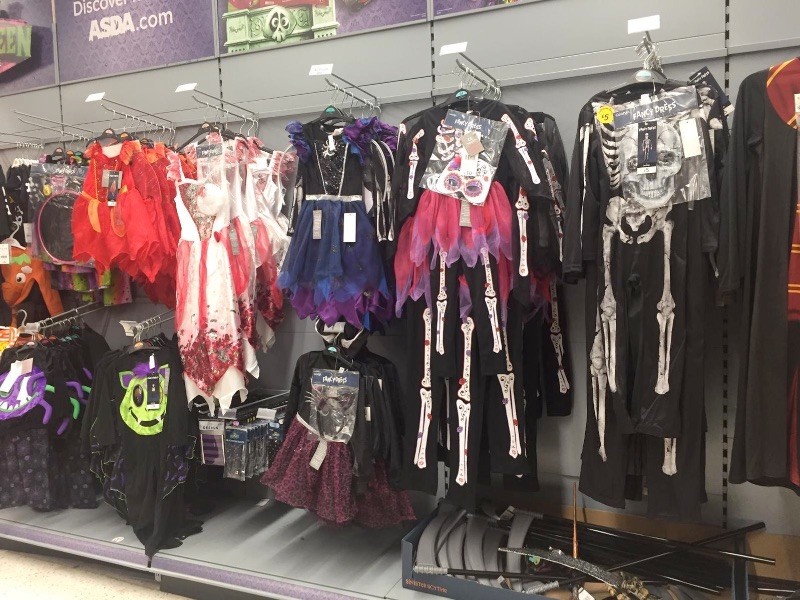 How you can help
1) Reuse costumes
Firstly, there are many ways to reuse Halloween costumes. Start with accessorizing and layering different parts of a costume to create a different look. Then, combine with Halloween make-up. Or hand your unwanted costumes down to a smaller relative or friend. As long as it's fancy dress, anything goes! Failing that, you could reuse them for non-Halloween projects or school plays. And don't forget to dig into your wardrobe for bits that you could use.
Eco trick: To create a zombie outfit for your child, dig out that pirate or princess costume from the fancy dress box and dress it up with scary Halloween make-up.
2) Use charity shops
For grown out costumes that can't be reused or handed down to a relative or friend, instead of throwing them in the bin, give to a charity shop. The same goes for buying. You'll probably end up with a bargain and the glowing feeling knowing that you've saved one more costume from landfill.
Eco trick: If you can't get an entire outfit from a charity shop, pair different items together to create a unique look. Check out British Heart Foundation's DIY Halloween Costumes for some creative inspo.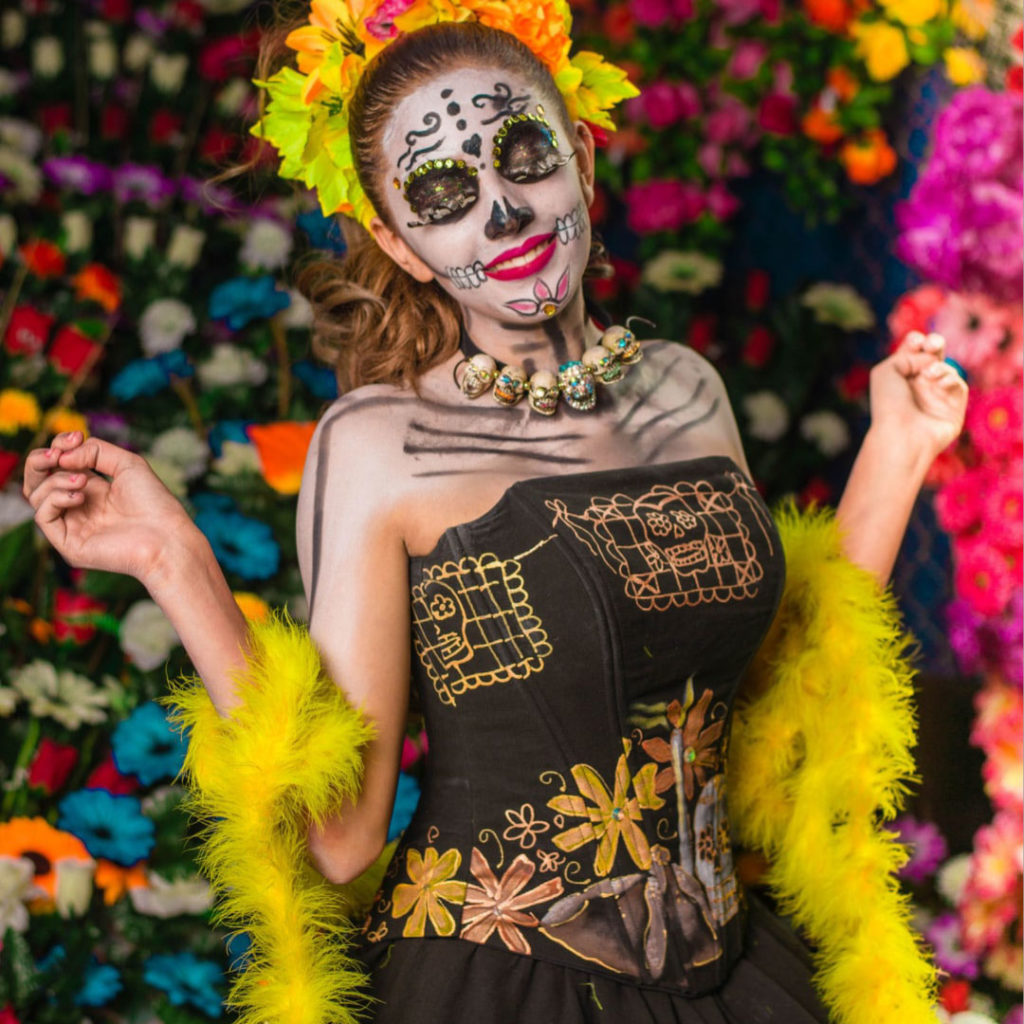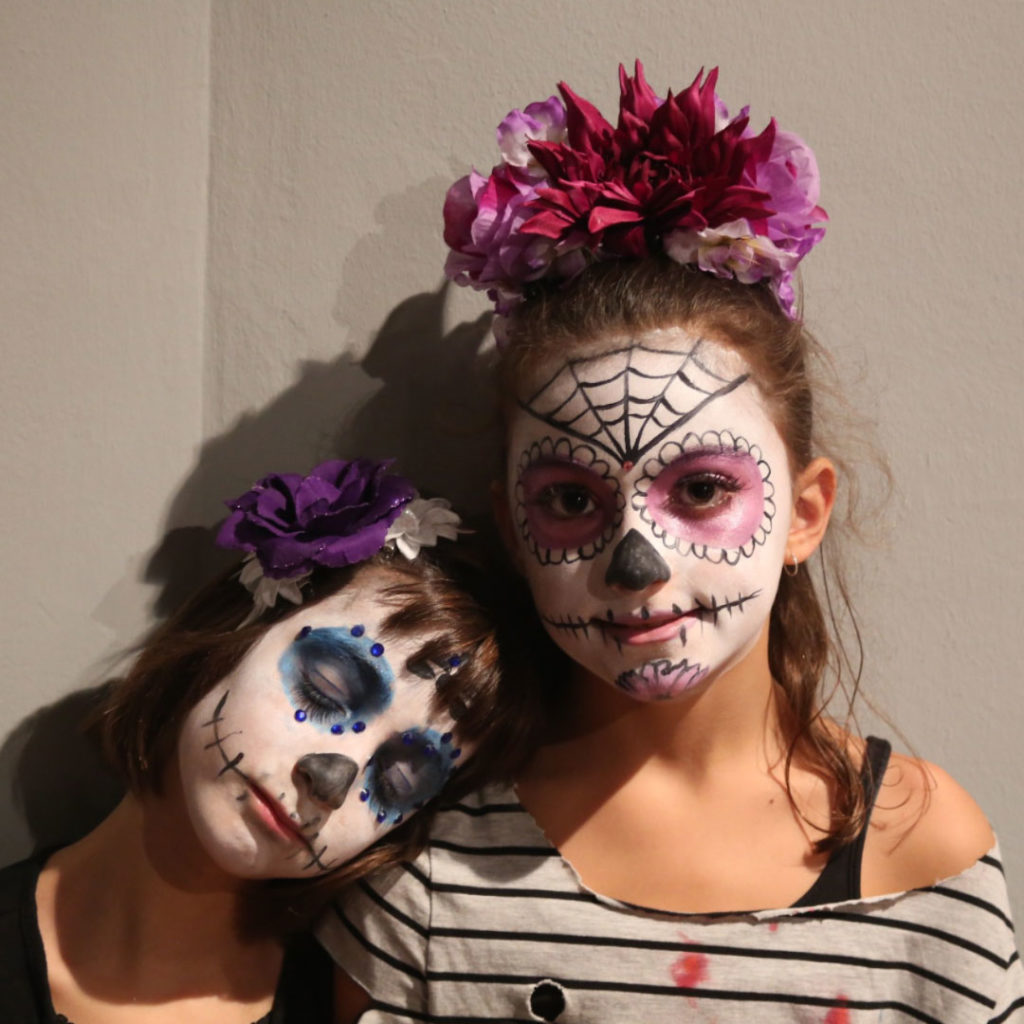 3) Costume borrow or swap
Who doesn't love a clothes swap?! It's the perfect excuse to borrow or own that costume you've had your eye on since you saw it on someone at last year's Halloween party. You'll probably be surprised at how many people will think it's a great idea, but hadn't thought of it themselves. Raise the idea with friends, your local Facebook group, your school parent's group, anyone who could be interested. Oh, and it's completely free!
Eco trick: Host a costume swap play date for kids to organize their outfits in time for Halloween. They'll love getting dressed up in each other's clothes. You could even have a face painter on hand to make it extra fun.
4) Make your own
If you're particularly creative, you could make your own outfit. Surely a great excuse to get the sewing machine out and use up all that fabric you've had lying around for ages. Or, even better, reuse fabric from old clothes that have seen better days. If you're not good with the needle, there are so many other ways to create something wacky and wonderful. You'd be surprised what you can do with some cardboard and other craft products. Kids will love making their own masks, and their friends will be so impressed they were made from scratch. Bonus points if you use eco-friendly materials.
Eco trick: Use white masking tape on a plain black top and leggings to create a skeleton costume, as shown in this short video tutorial.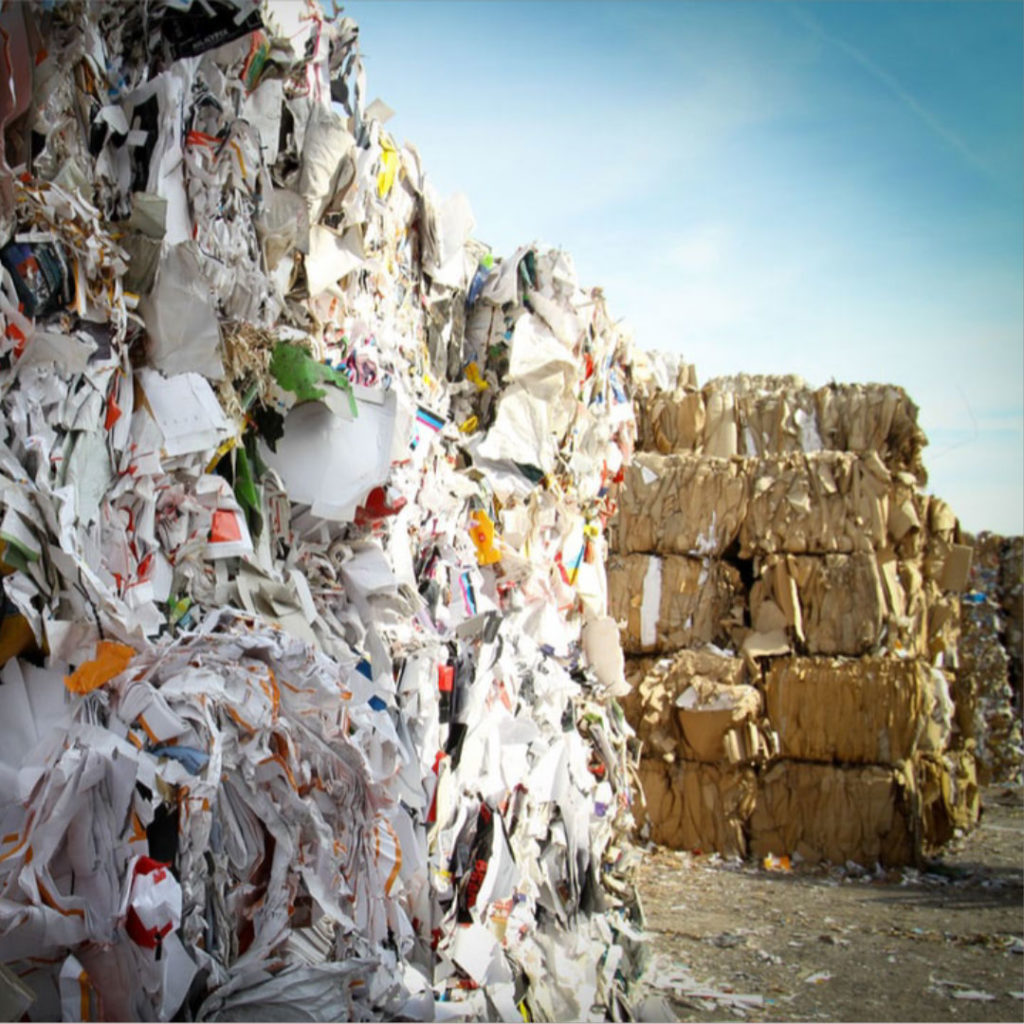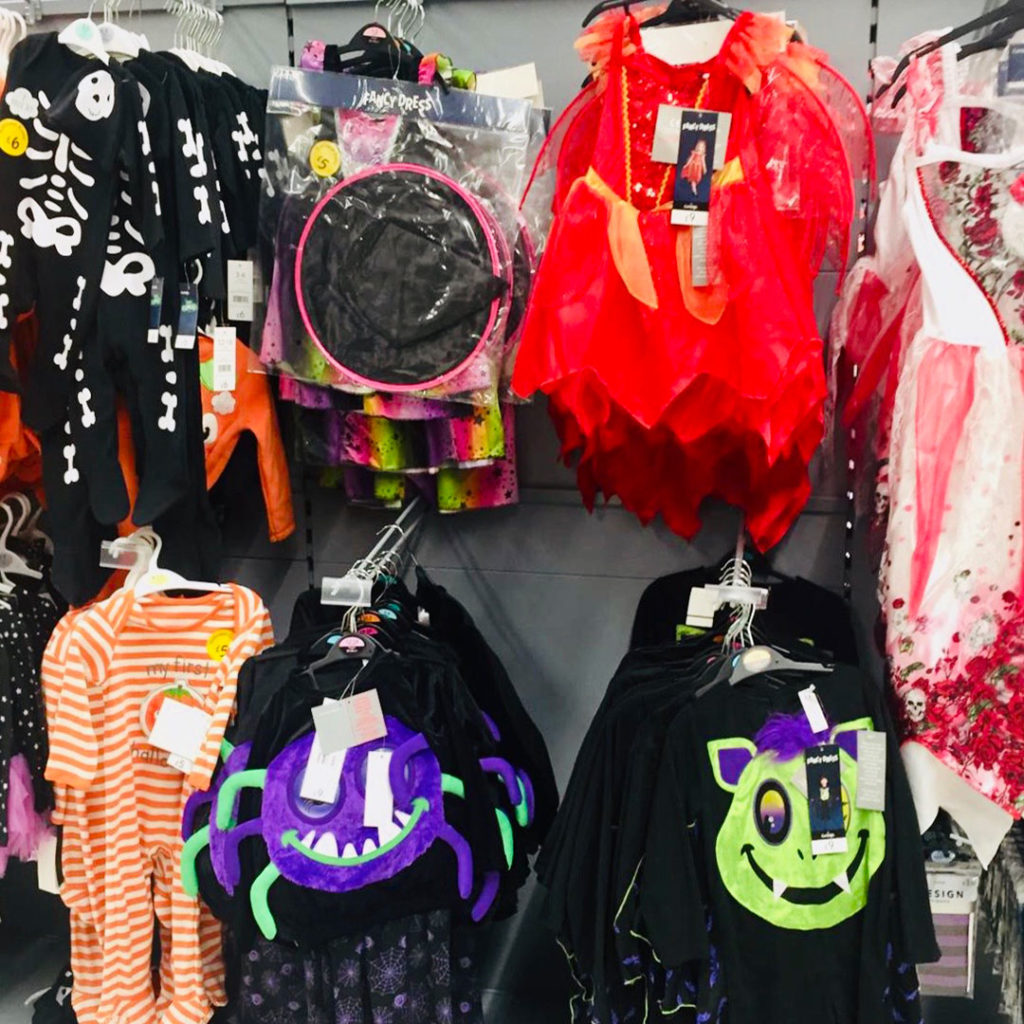 5) Rent a costume
Seeing as a high proportion of Halloween costumes are only worn once before being disposed of, it doesn't make sense to spend a lot and buy new each year. So renting a costume seems like a good option. Not only are they reused, but you're more likely to get better quality using fabrics that are more eco-friendly!
Eco trick: Express Yourself offers a high quality costume rental service that is environmentally friendly.
6) Paint yourself scary
There are some incredible looks you can achieve with body paint, and you don't have to be the world's best artist to give it a go. A search on #halloweenbodypaint on Instagram or Pinterest brings up some amazing images and video tutorials for ideas you can use. And no, you don't have to be naked underneath, unless you want to of course!
Spooky idea: It's best to use eco-friendly face and body paint, such as Namaki, which is all-natural, organic and packaged in fully recyclable non-plastic packaging.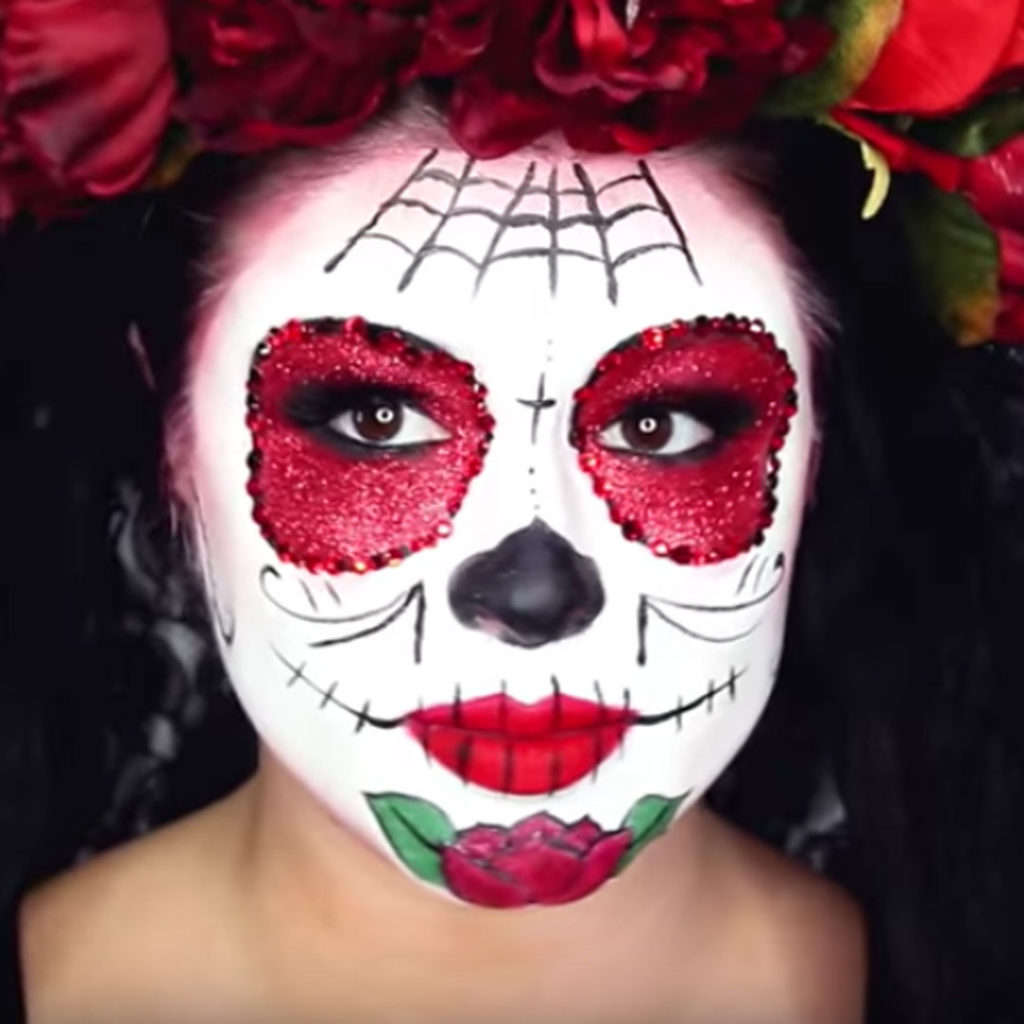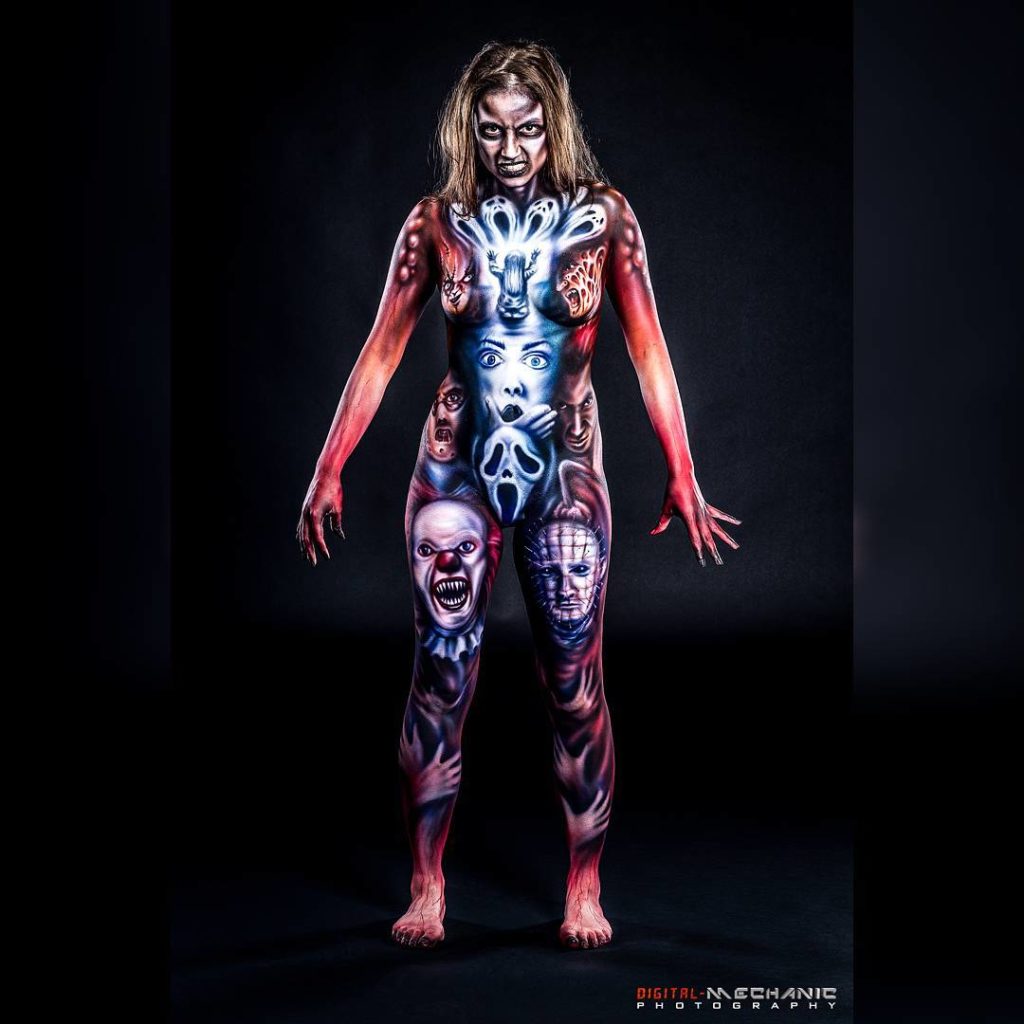 7) Glitter yourself
Glitter isn't just for festivals. As long as it's eco-friendly, glitter is for everyone everywhere and can be applied literally anywhere (well, almost)! You can create some amazingly sparkly Halloween looks and really stand out in the crowd with even a dab of the magical stuff, on its own or layered over face paint.
Eco trick: Use our Red Voodoo bio-glitter or Poison Ivy glitter with Organic Aloe Vera gel. You'll easily be able to create a sustainable sparkly look that is both kind to your skin and the environment. Quick and easy to apply and remove.
What are your favourite eco Halloween tricks and tips?
---
The Jolly Turtle supplies eco-friendly bespoke and pre-packed kits for festivals, events, travel, and lifestyle, offering a simple and convenient way to shop for all your plastic-free essentials.