If you're looking for tips to have an eco-friendly Christmas, look no further than our eco Christmas giving guide. From planning your gifts to buying and wrapping them, there are many opportunities to wow your family and friends with affordable, fabulous planet-positive gifts.
Firstly, let's start with planning your gift.
Planning your gift
According to a Finder survey, 50% of British people receive unwanted gifts at Christmas, worth about £5 billion! So, don't be tempted to buy gimmicky or cheap, low-quality presents. Equally, don't overspend just because you think you need to spend a certain amount. After all, a gift doesn't have to cost a lot to mean a lot. Therefore, find out what your family and friends want, and if you're stuck for ideas, consider buying a voucher.
Show your love and appreciation with a homemade gift. If you can make something yourself, you'll probably save money. Check out this DIY Christmas guide for some inspiration.
If you're not a creative type or short on time, buying something handmade or customized by another business is equally thoughtful. Try Not On The High Street or Etsy.
Similarly, a gift experience is an excellent alternative to a physical gift, especially after this year. Many people will be eager to get out and experience things in 2021 after spending most of 2020 in lockdown. For instance, think festival tickets, a glamping package, wine tasting, helicopter ride, spa day. The list is endless!
How about giving back your time to do something unique that will be appreciated? Use this gift voucher template to present your gift.
Make a regular or one-off donation to a charity that is close to your gift recipient's heart.
Can you gift something preloved? After all, vintage and upcycled is well on trend and becoming increasingly popular. Check out Etsy Secondhand for some inspiration or your local charity shops. For something exceptional, 1st Dibs offers a range of premium vintage items.
Christmas is a time of year when plastic pollution skyrockets, producing over 125,000 tonnes of waste sent to landfill. Therefore, search for gifts that aren't made from virgin single-use plastic or packaged in plastic, and you'll make a positive difference.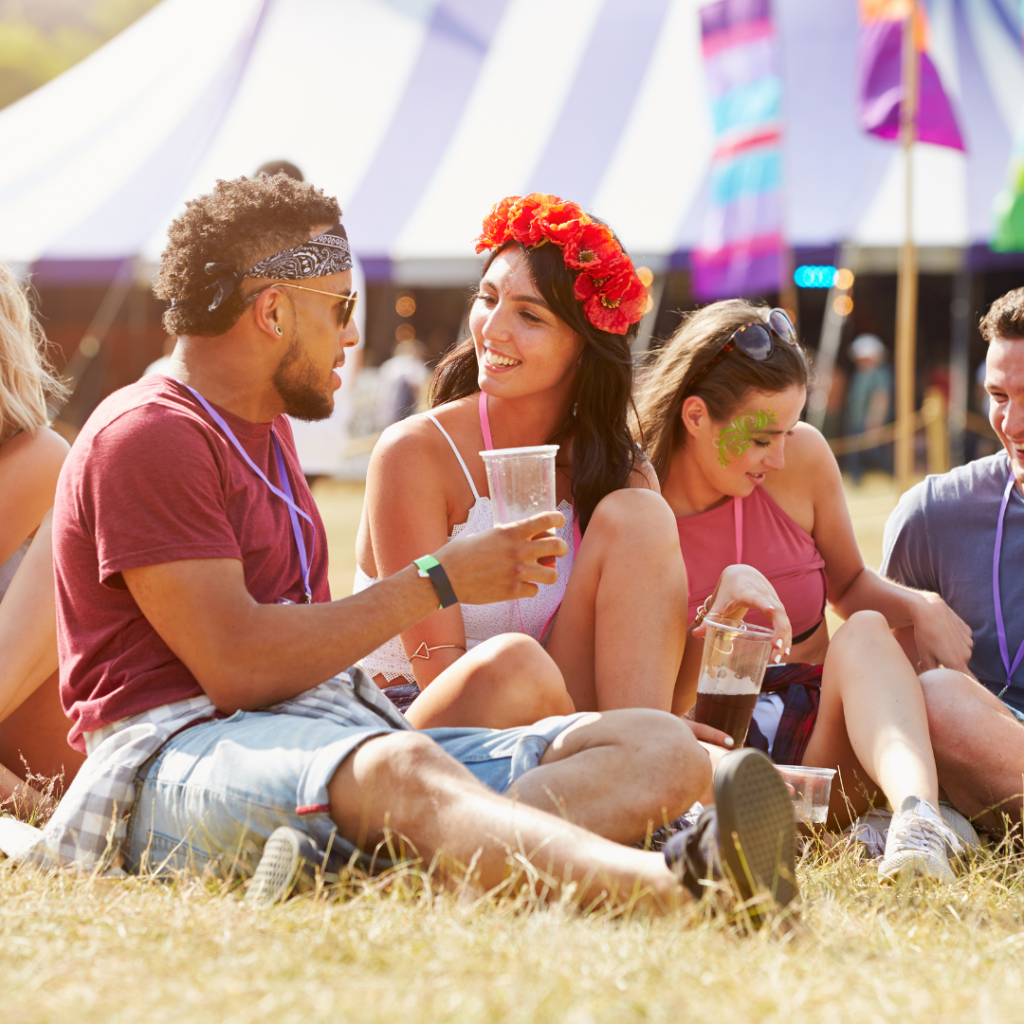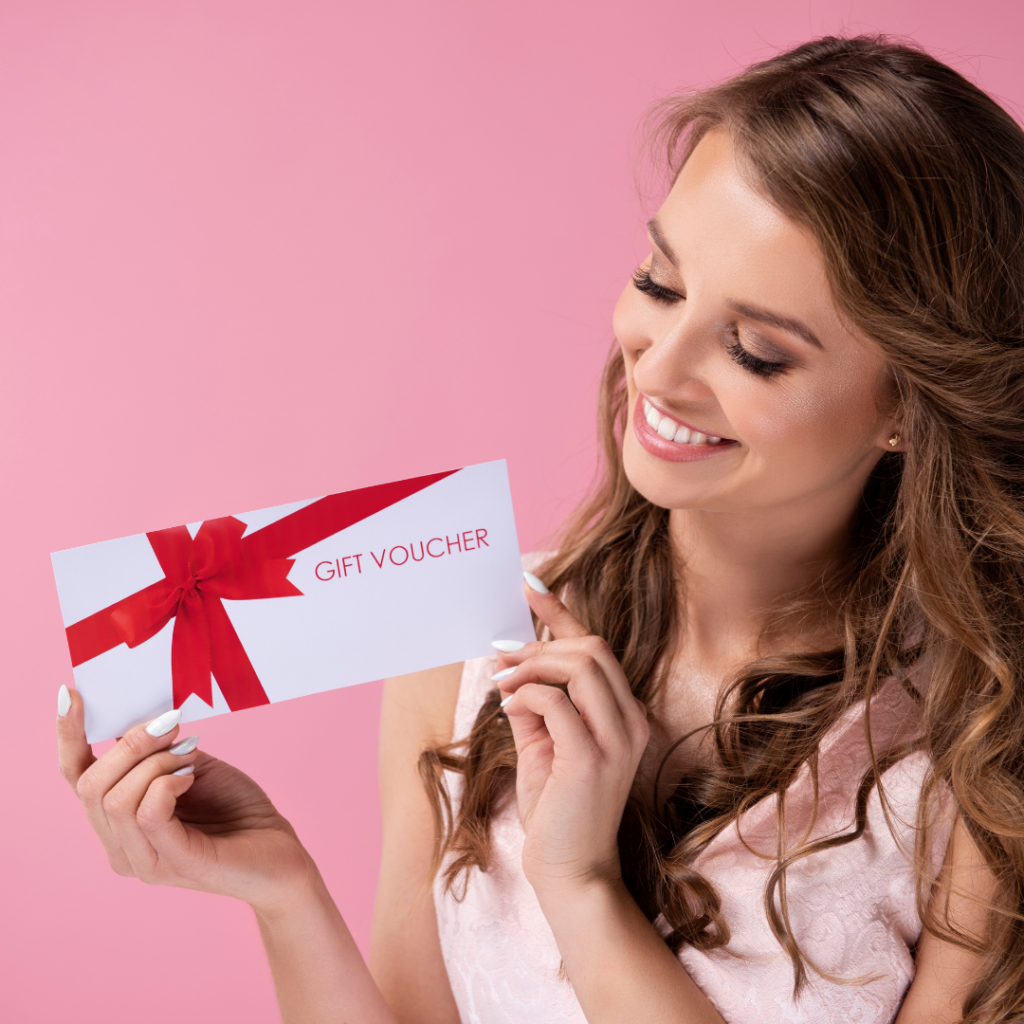 Once you've chosen your gift, it's time to think about where and how you buy it (if you're not making it yourself).
Buying your gift
Buy from small, independent businesses that need your support more than ever this year. Avoid big corporations with offshore tax-havens and those that don't pay the proper amount of tax.
Gift with purpose and buy from sustainable businesses that have a goal beyond making profits. Many companies are doing great things for their communities and making a real difference to people and the planet.
Find out whether the gift is ethical. Consider the environmental impact from manufacturing to shipping and working practices.
Ask the seller to limit packaging and not use plastic when wrapping or shipping. You'll find that most are happy to do this.
Buy as many products as possible in one shipment to reduce carbon emissions and packaging and shipping costs.
Reuse the packaging you receive.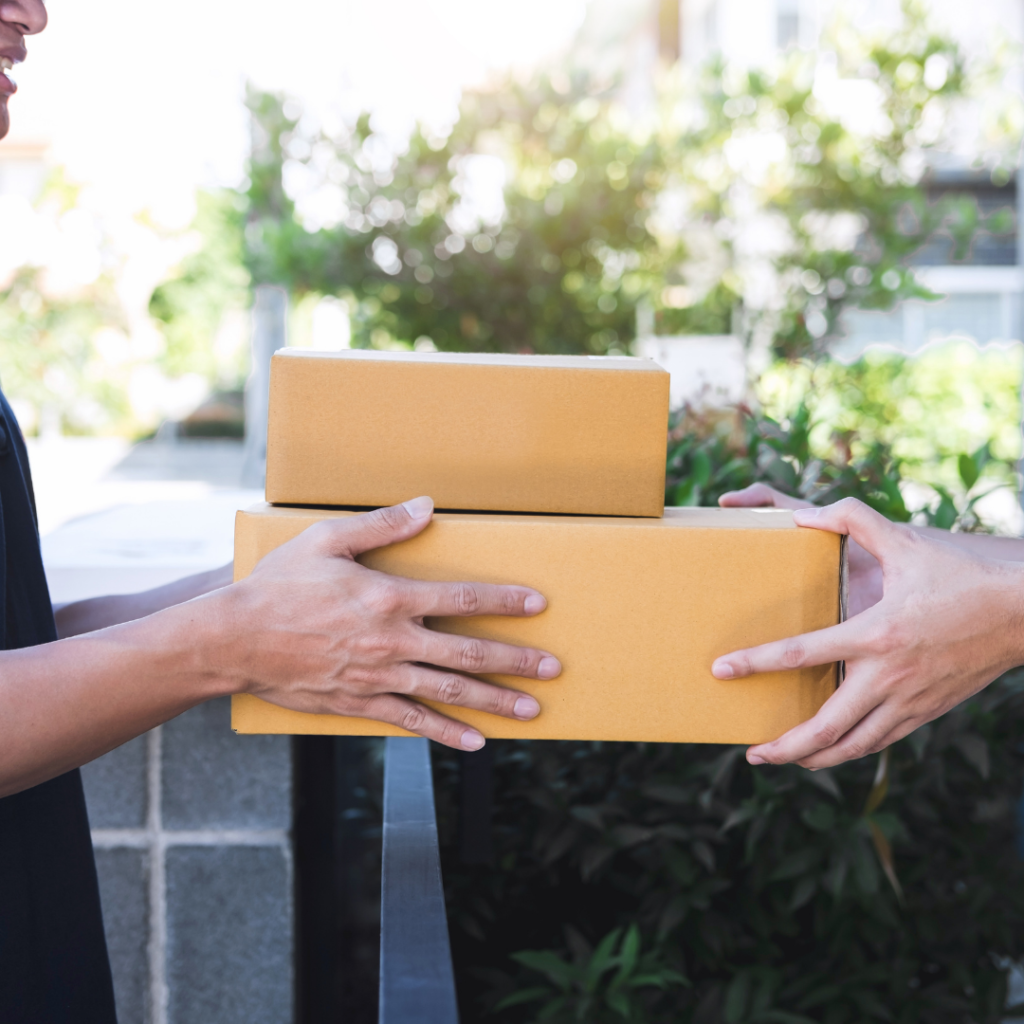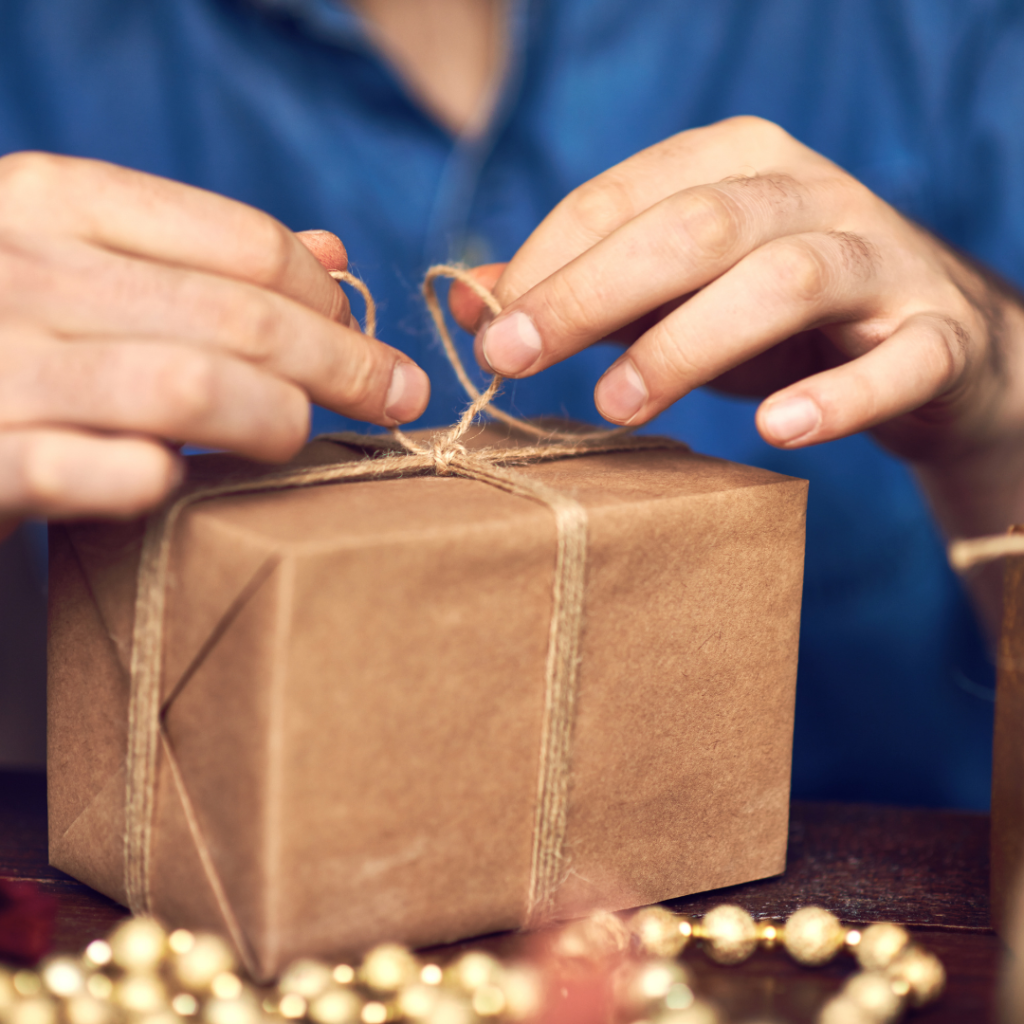 And finally, the fun part – wrapping and giving your gift. Whether you want to go understated or up your presentation game, there are plenty of eco-friendly ways to gift wrap.
Giving your gift
Avoid using paper with a shiny surface or glitter, as it's likely to contain plastic. Reusable or recyclable paper such as brown kraft paper can look amazing if you add some twine or eco-friendly ribbon. Even better, use reusable fabric to wrap your gifts and wow those receiving them.
Use natural (and free) foliage collected from outdoors or items in your home to tie to your gifts, such as berries, spruce twigs, or dried orange slices.
Finally, accompany your gift with a seeded greeting card and turn your sentiment into something beautiful and long-lasting.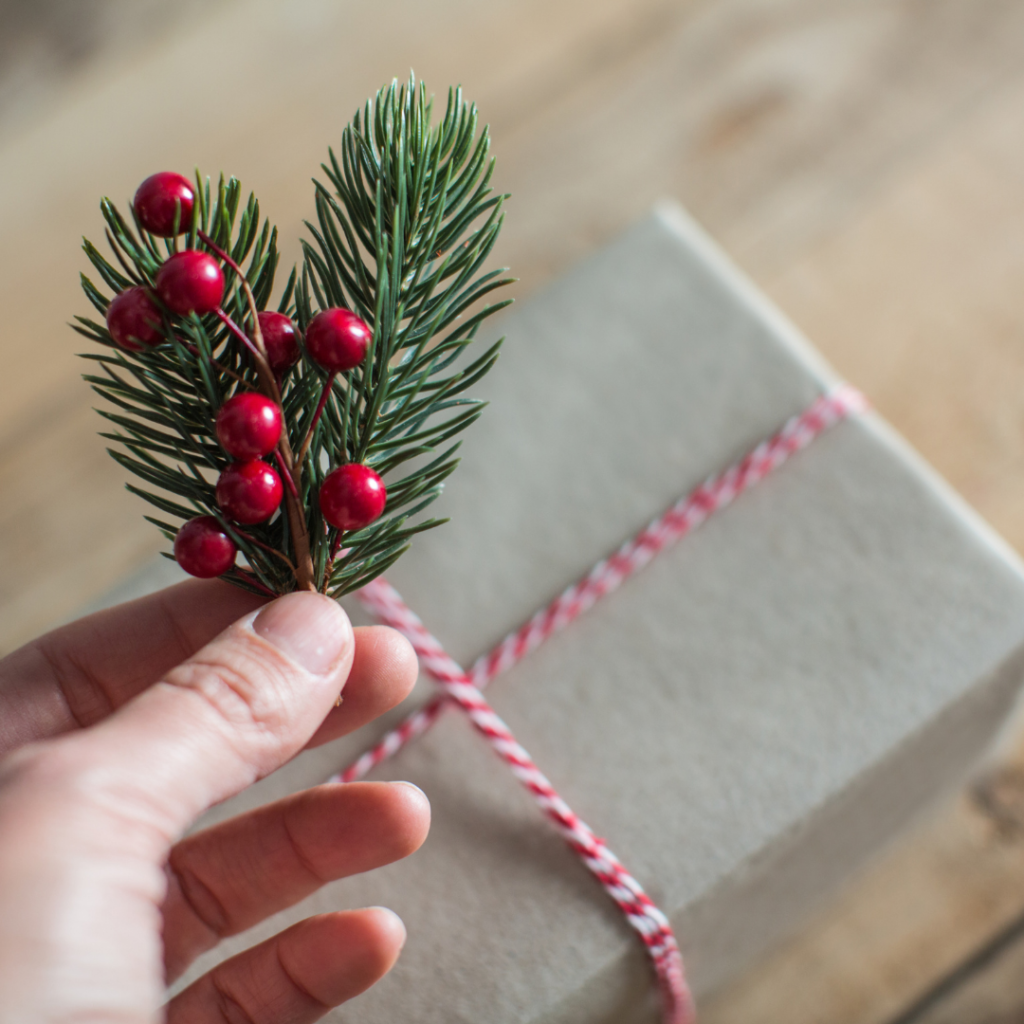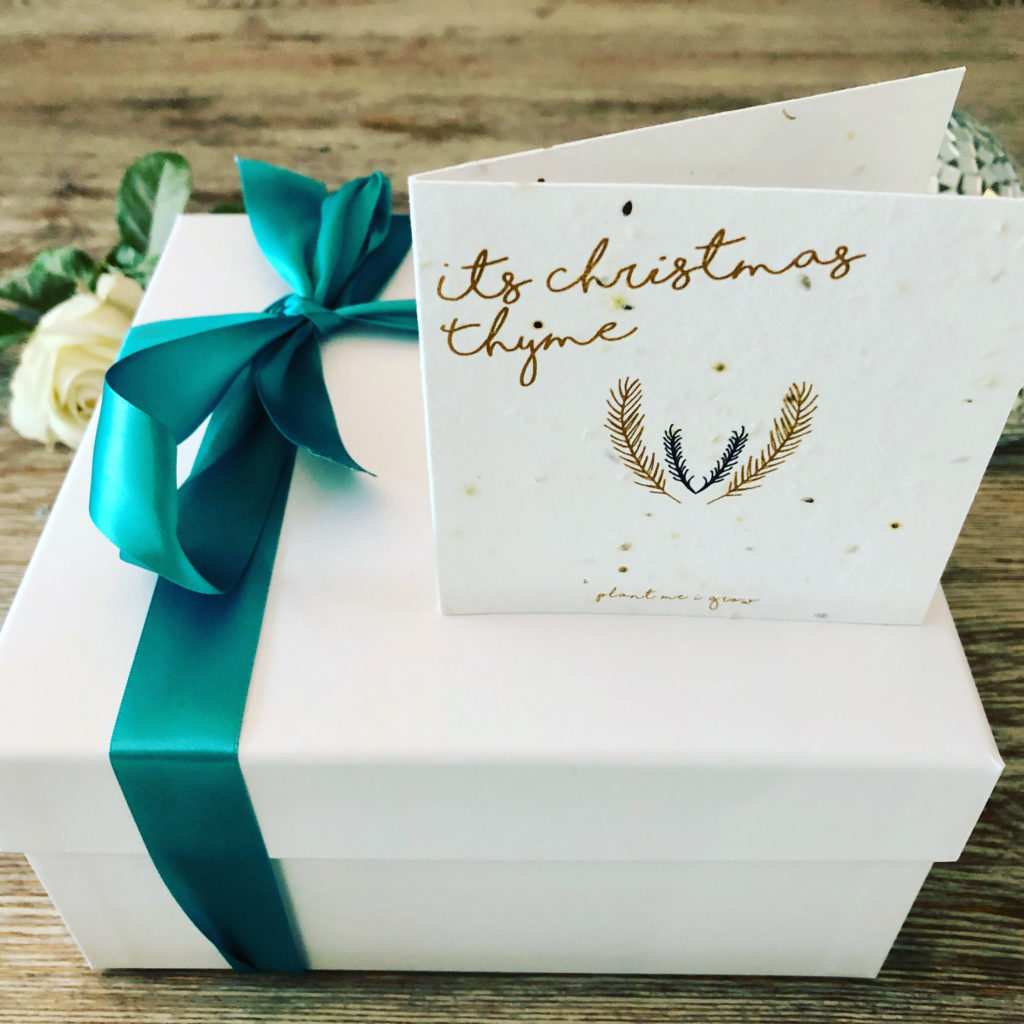 ---
Eco Christmas giving ideas we love:
Our Eco Christmas Pamper Gift Box would make the perfect treat for someone special who deserves pampering. All the products are 100% ethical, vegan, and plastic-free and come packaged in a premium reusable box wrapped in a beautiful ribbon made from recycled plastic bottles.
Adopt an animal with WWF – an excellent gift for kids. They'll get a soft cuddly toy and a personalized certificate. In addition, they'll receive regular updates from the WWF on the endangered animal they adopted and how their money helps protect the planet.
For sustainable fashion, try True Vintage, which saves beautiful clothes from being sent to landfill sites and ships them out using eco-friendly packaging.
Give the gift of climate action and plant trees with Ecologi, for instance.
David Attenborough's new book A Life On Our Planet: My Witness Statement and Vision for the Future would make a fantastic gift for book-loving eco-warriors.
In conclusion, there are so many ways to do sustainable Christmas gifting. Just make a few changes and you'll make a difference.
---
If you found our Eco Christmas giving guide useful, check out some of our other eco-friendly guides including:
The Jolly Turtle supplies eco-friendly bespoke and pre-packed kits for events, travel, hospitality, and lifestyle, offering a simple and convenient way to shop for all your plastic-free essentials.
Are you looking for some top tricks to hold a 'spooktastic' eco-friendly Halloween celebration without polluting the planet?
The problem
It's that time of year when the supermarket aisles are lined with cheap plastic-manufactured and plastic-wrapped sweets, costumes and decorations. Unfortunately, most of these will get used once and then thrown away, only to end up in landfill or polluting our oceans and beaches. From there, the plastic breaks down over hundreds of years but never truly goes away. It looks unsightly, kills wildlife, and costs billions in clean-up efforts.
The solution
However, it's easy to get into the spirit of Halloween without creating unnecessary waste. It just takes a bit of thought and organizing.
Halloween will look and feel very different this year to a lot of people due to Covid-19. For a start, it's unlikely that trick or treating will be considered safe by national governments.
But it's still possible to have a 'fangtastic' time and keep safe from large group gatherings. Whether you're planning to hold a virtual costume party, family treasure hunt, or host a spooky movie night at home, this year is a great opportunity to get creative and have fun whilst being mindful of waste.
Are you ready to ditch the synthetic for the sustainable? We give you our top tips and tricks to create an eco-friendly Halloween celebration.
1. Reuse costumes
Halloween costumes are estimated to generate over 2,000 tonnes of plastic waste every year in the UK. That's equivalent to over 25,000 standard coffins. Eek!
There are so many how-to guides online to help you create a DIY costume and you don't have to be an expert seamstress to give it a go. If possible, try and reuse what you already have. Can you upcycle that old shirt that's been through the wash too many times? Rip it, throw it in dirt, or throw pomegranate juice at it. Just a few ideas to transform an outfit fit for a zombie!
If you're still stuck for ideas using what you already have, think about scouring the charity shops, swap costumes with a friend, or rent a costume instead.
We wrote a whole blog post about eco-friendly costume ideas so check it out for some inspo.
Fun Fact: Halloween costumes were traditionally worn by ancient Celts as a disguise in case they encountered ghosts when leaving the house. This is because they believed ghosts returned to Earth on Halloween.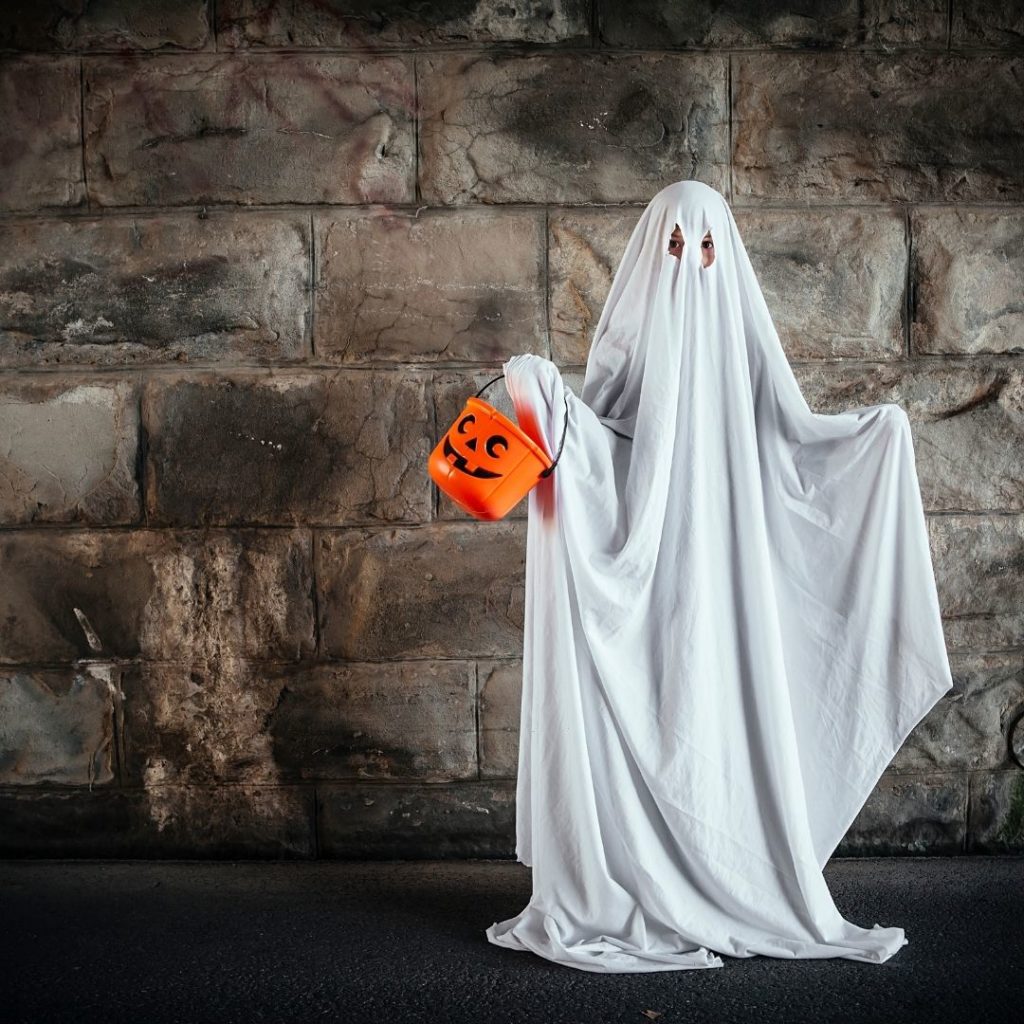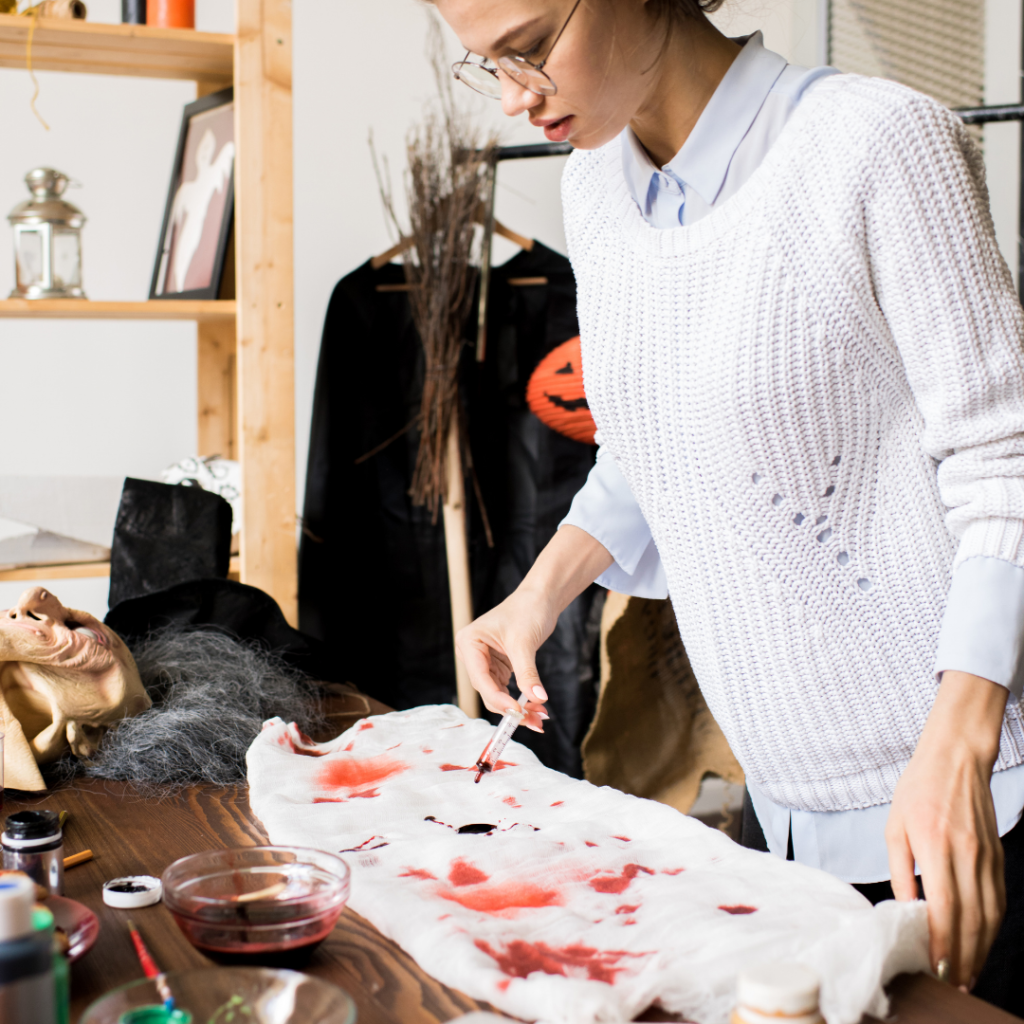 2. Pick your pumpkin
Who wouldn't prefer to pick their own pumpkin from a pumpkin farm rather than from the local supermarket? Choosing a pumpkin is all part of the build-up to Halloween and by going local, kids will become educated on how pumpkins are grown. Plus, they are cheaper and fresher in comparison to shops and you know your money will go straight into the pockets of the farmer.
So, grab a wheelbarrow and head out to your local pumpkin farm this year for a day out to remember.
Fun Fact: The UK's largest pick-your-own pumpkin farm is in Newark and has more than 100,000 visitors every year. It's run by a 20-year old who started growing pumpkins as a hobby when he was 13.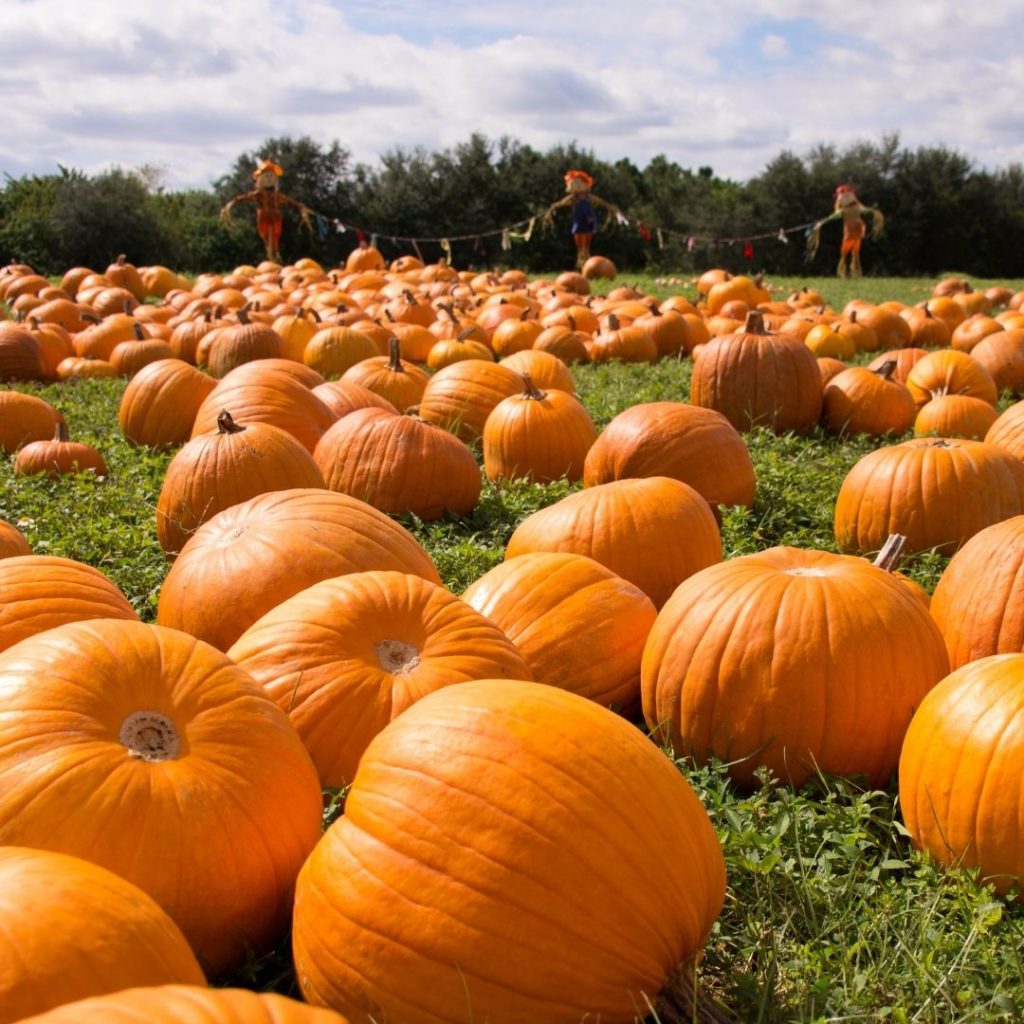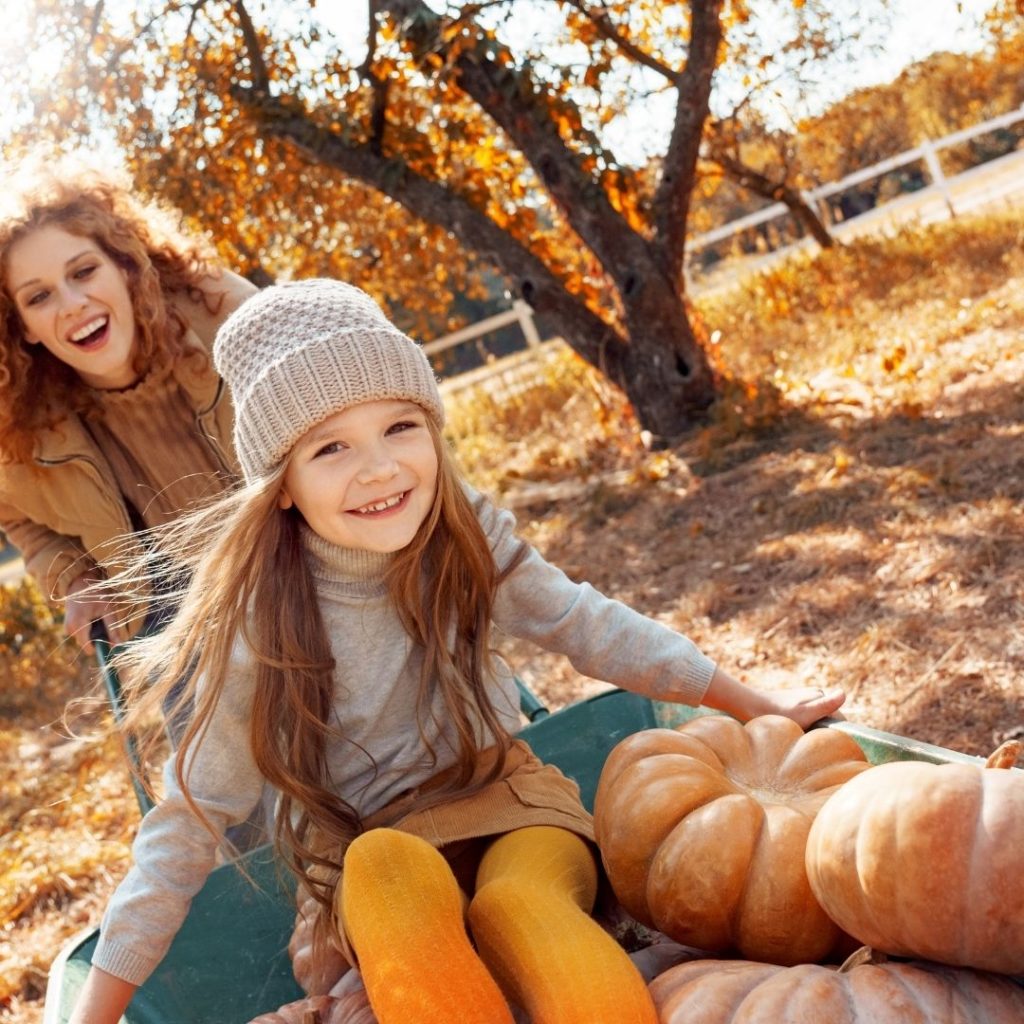 3. Use pumpkin flesh and seeds
If you've ever spent hours carving a pumpkin work of art, you'll know that it takes a lot of effort to scrape out all that pumpkin flesh and seeds from the inside. It's a messy job, but it's not all waste.
The pulp can be used to make a pumpkin puree or mash. My personal favourite is spiced pumpkin soup, which is perfect for this time of year!
Pumpkin seeds can be reused in several ways. If they're big enough, large seeds can be replanted to grow into new pumpkins. Smaller seeds can be eaten – just rinse, dry, oil, season and roast for a nutritious tasty snack or sprinkle on top of salads. Check out the BBC's Good Food guide for a list of pumpkin recipes.
Once you've finished with your pumpkin decoration, it can go straight into your compost bin or be used to feed wildlife.
Fun Fact: People once believed that freckles could be removed by spreading a pumpkin paste over the skin!
4. Use plastic-free makeup and glitter
Halloween costumes and make-up go hand in hand. What's an outfit without a gory face to match in dripping 'bloody' paint or bejewelled skeleton eyes?
Yet so many cosmetic glitters on the market contain microplastics. These are millions of tiny plastic pieces which pollute our seas and our wildlife, creating long-lasting damage. Similarly, most cosmetic paints contain heavy metals and other toxic chemicals that can irritate the skin. Not to mention that they are often packaged in plastic packaging.
But it's not all doom and gloom as there are so many eco-friendly and creative ways to up your Halloween look with paint and glitter.
Use a natural and vegan face paint made from fair trade organic ingredients. You can get some amazing colourful eyeshadow palettes made by ethical brands.
For glitter, make sure it's eco-friendly, such as our bio-glitter, which is made from biodegradable film sourced from sustainable tree plantations. All of our glitter is packaged in biodegradable pouches for the ultimate eco sparkly solution.
We're giving readers of our blog 25% off our bio-glitter and Aloe Vera glitter fix range until 31st October with discount code SPOOKY25. Check out our Poison Ivy and Red Voodoo, which we created especially for Halloween.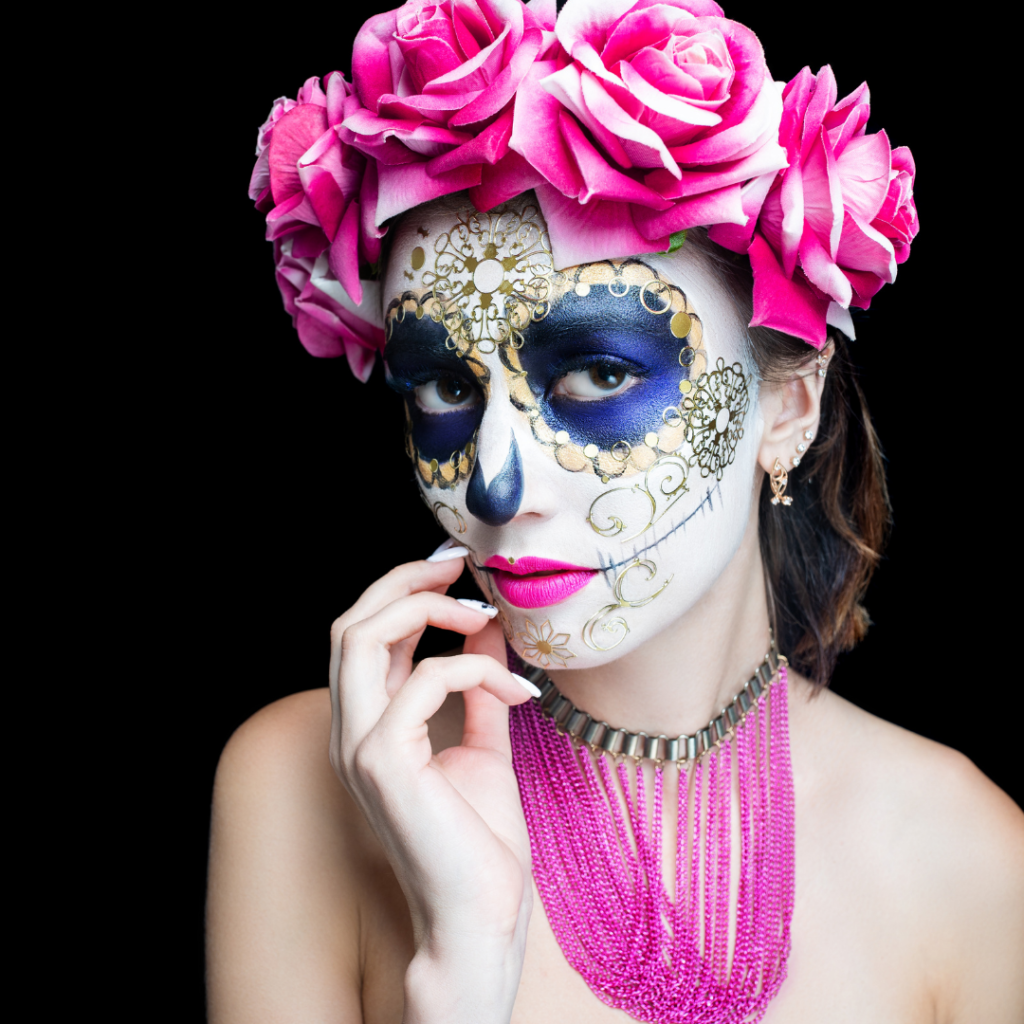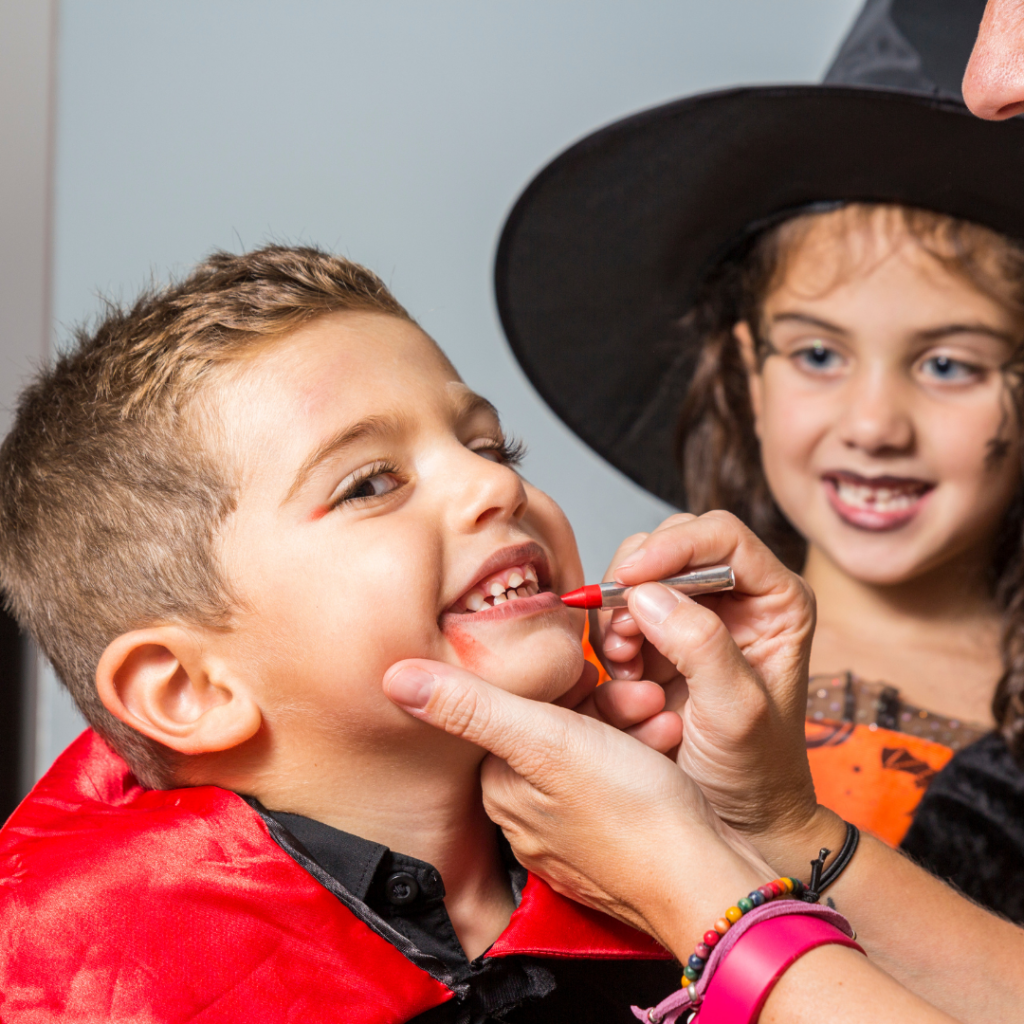 ---
Will you be celebrating Halloween this year? Do you have any other tips to create an eco-friendly Halloween experience?
The Jolly Turtle supplies eco-friendly bespoke and pre-packed kits for events, travel, hospitality, and lifestyle, offering a simple and convenient way to shop for all your plastic-free essentials.
Being stuck at home and unable to travel can bring out the wanderlust in even the most reluctant traveller. If your desire to travel is stronger than ever right now, there's no better time to get inspired and explore the virtual world of travel. In the first instalment of our virtual travel series, we're focusing on the world of museums.
If you've always dreamed of visiting an iconic museum you've never quite got around to visiting, many are now offering virtual tours. You'll have no crowds to wade through, no self-sticks in your way, and no queues for coffee and cake. Not only will you get your cultural hit, but it's also a great way to entertain and educate kids.
Thanks to Google Arts & Culture, you can now access online content from over 2,000 leading museums that have partnered with the Google Cultural Institute. Install the app to experience virtual reality tours. You may also want to check out the 360° videos to experience art, science, music, and history from all angles.
Here are some of our favourites you can explore from the comfort of your sofa.
Sistine Chapel
Where: Vatican City, Rome, Italy
One of the most famous museums in the world, the Sistine Chapel is home to the Pope. Built in the 15th century, this monumental structure contains an extensive collection of artistic works and archaeology gathered by Popes over the ages. The decorative ceilings are an extraordinary and mesmerising depiction of Renaissance art so don't forget to look up!
Fun Fact: Michelangelo's famous ceiling frescoes took four years to complete and covers 12,000 square feet.
British Museum
Where: London, UK
Also known as the museum of the world, London's most iconic museum houses over 60 galleries' worth of pieces across all continents from 2,000,000 BC to the present day. Simply click on the century, category of work, or continent, and it will take you to information about that piece.
Fun Fact: The British Museum has the largest indoor space in the world according to Google Street view.
Rijksmuseum
Where: Amsterdam,Netherlands
Choose one of eight virtual tours to see the extensive collection of art and historical works in this Dutch museum. It contains more than 2,000 painting, including works by Rembrandt.
Fun Fact: Rijksmuseum is the only museum in the world that has a road in it, and it's still open to cyclists.
Natural History Museum
Where: London, UK
Virtual Tour
The NHM has 12 different self-guided virtual tours to choose from, from delving into the life of a blue whale, hanging out with scientists and more. The virtual tour gives people access to an extensive collection of digital exhibitions, specimens, and interactive gigapixel photos.
Fun Fact: The Natural History Museum houses the first fossil ever found from a Tyrannosaurus Rex.
Smithsonian National Museum of Natural History
Where: Washington D.C., USA
Click on the interactive map and you'll be taken to an area of the museum where you can zoom right into the information relating to each artefact. It's particularly child friendly as it's so easy to navigate around the museum and view each exhibit with high-quality clarity. It also has an educational program for teachers, families and teens.
Fun Fact: The founder, James Smithson, handed over the museum's estate to the USA without having ever set foot inside the country.
The Louvre
Where: Paris, France
Take one of the many different tours of Paris' most famous museum, including Egyptian antiques, filmmaking, Renaissance art, dance, and more. You can also experience the Mona Lisa in virtual reality.
Fun Fact: Da Vinci's' painting of the Mona Lisa was made famous in 1911 when it was stolen and returned to the Louvre two years later.
Picasso Museum
Where: Barcelona, Spain
Virtual Tour
The Museu Picasso features over 4,000 works of art by the Spanish artist, Pablo Picasso. The museum is made up of five large Gothic palaces and is the only one dedicated to Picasso's work. You can take a virtual tour of the rooms housing his collections, the courtyards where the buildings are situated, and around the houses and places Picasso worked and visited.
Fun Fact: Picasso has 23 names (that's 21 middle names)!
Museum of Modern Art
Where: New York, USA
Also known as MoMA, this museum in midtown Manhattan contains a collection of modern and contemporary art dating back to 1880, as well as performance art, design and film. Highlights include Monet and Van Gogh paintings. The museum is running virtual exhibition every Thursday.
Fun Fact: Most of the museum's funding came from Abby Rockefeller because her famously wealthy husband, John Rockefeller, hated modern art and refused to financially support the project.
If you found this post useful, you might want to check out other ways to find out more about museums. As well as virtual tours, many also offer podcasts, online resources, and audio tours.
Don't forget to also check out our post on Virtual Festivals.
Do you have any other virtual museum tours to add to this list?
The Jolly Turtle supplies eco-friendly bespoke and pre-packed kits for events, travel, hospitality, and lifestyle, offering a simple and convenient way to shop for all your plastic-free essentials. 
With Halloween just around the corner, around 33 million adults and kids across the UK will be planning their costumes for the various parties and trick and treat events being organized throughout October.