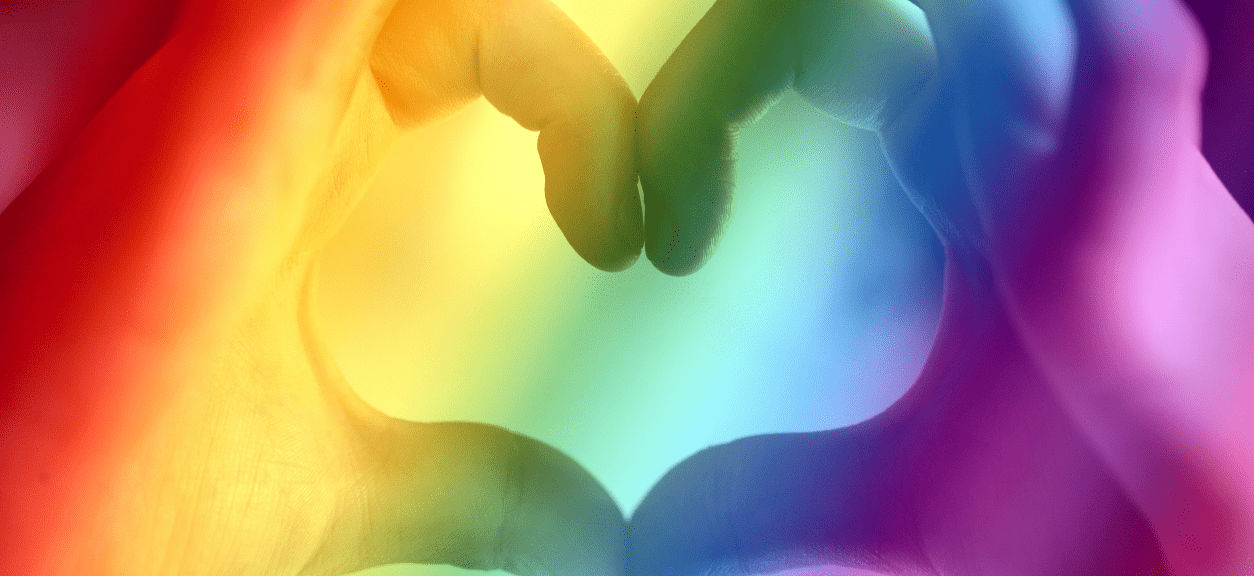 Time to reflect
Whether you loved it or loathed it, 2020 is a year most of us will forever remember. How could we possibly forget COVID-19?
I recently had a vision of my little boys sitting down with their children in maybe 30 years and telling them about the year that will go down in history. The year they spent more time at home than at school. The year they ate more brussel sprouts than times they hugged their grandparents (they don't like sprouts!). And how almost the entire world shut down at some point.
The impact on people and companies globally was profound and, for many, devastating. As we reflect on the past year, beyond the tragedy and devastation, it's clear that the COVID-19 pandemic has also generated a tremendous amount of change. It has shaped us in many ways, stimulated a lot of fast-moving innovation, and created new opportunities.
Like many small businesses, The Jolly Turtle didn't escape the wrath of the pandemic. Our core business serves the events and hospitality industry, so it's been a challenging economic climate for us. However, we're fortunate in that we survived.
Sadly, many of the companies we work with didn't survive beyond 2020 – festivals, hotels, glamping companies, and more. Many more are teetering on the brink, and only time will tell whether they will continue to operate in 2021. To help us stay focused on making a difference, we expanded our product range to accommodate the need for environmentally friendly PPE.
It's more important than ever to focus on the positives amongst the doom and gloom in times like these. Therefore, as we step into a new year with renewed hope, we reflect on some of the things we're proud to have achieved in 2020. For us, it's certainly been a year to remember.
Our highlights
We started 2020 under our previous brand, Pic 'n' Mix Festival Kit. In April, just after the first UK lockdown, we rebranded as The Jolly Turtle. We launched a shiny new website and several new products at the same time. Our rebrand saw us expand into new sectors, including travel and hotels. Bad timing, but unpredicted!
Very quickly, we saw a problem evolving with disposable face masks adding to the plastic waste issue. Therefore, we launched a new range of reusable biodegradable face masks for adults and children. Unsurprisingly, these were extremely popular with our eco-conscious customers.
We expanded our hygiene product line in May when we introduced our zero-waste hand sanitiser and Eco Hygiene Kit.
We donated money from sales to the NHS Charities National Covid-19 Urgent Appeal. That was on top of our regular donations to our charity partner, Surfers Against Sewage.
In July, we launched a plastic-free PPE face shield, the world's first to be certified with A Plastic Planet's Plastic Free Trust Mark.
To help spread awareness of the impact of plastic pollution generated from single-use plastic disposable PPE such as face masks and face shields, we gave a TV interview in September demonstrating our support.
Then lockdown 2.0 happened. Without knowing whether our regular business would resume any time soon, we came up with another plan to expand our customer target base. We decided to go festive in time for Christmas. November saw our Eco Pamper Gift Boxes launch. This included new luxury products, such as candles, bath salts, chocolate, and our gorgeous seeded greeting cards.
By the end of 2020, we had launched 34 new plastic-free products over the year. Definitely a year to remember for us! Thank you to everyone that has helped keep us going.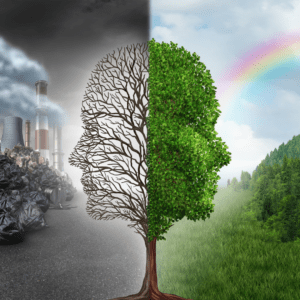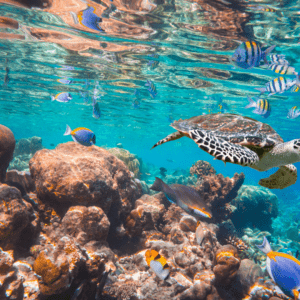 Looking ahead
2020 has taught us many lessons. There's no doubt that the world has undergone a considerable transformation. The way people work and live has changed forever, and businesses have learned they need to be more adaptive and resilient than ever to survive.
From an environmental perspective, there have been many positive impacts and more lessons learned. As a result of reduced pollution from manufacturing and transport activities, air quality improved in cities worldwide within weeks. We saw the reintroduction of wildlife habitats that previously had diminished, including the recovery of marine life and ecosystems in the oceans.
This NCBI study gives some more detailed scientific insights into the positive and negative environmental impacts of the COVID-19 pandemic.
It's clear that climate change is more critical than ever, and COVID-19 has given us a chance to reflect on how we can live better while minimizing our impact on the planet. 2021 will set a new level of ordinary. Therefore, we can and should use it as an opportunity to build a more sustainable economy and future for people and the planet.
As we enter a new, more hopeful 2021, we wish our readers a happy and safe New Year. One filled with parties, festivals, holidays, and hugs – all the things we most definitely want to remember! Let's hope 2021 will be a year to remember for all the right reasons.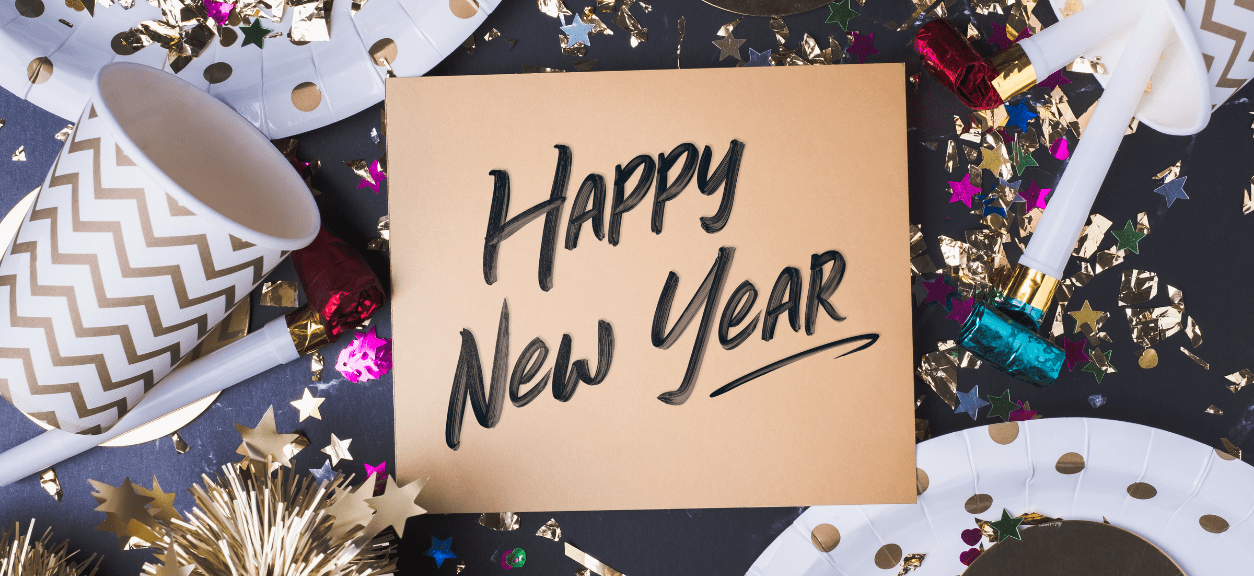 The Jolly Turtle supplies eco-friendly bespoke and pre-packed kits for events, travel, hospitality, and lifestyle, offering a simple and convenient way to shop for all your plastic-free essentials.